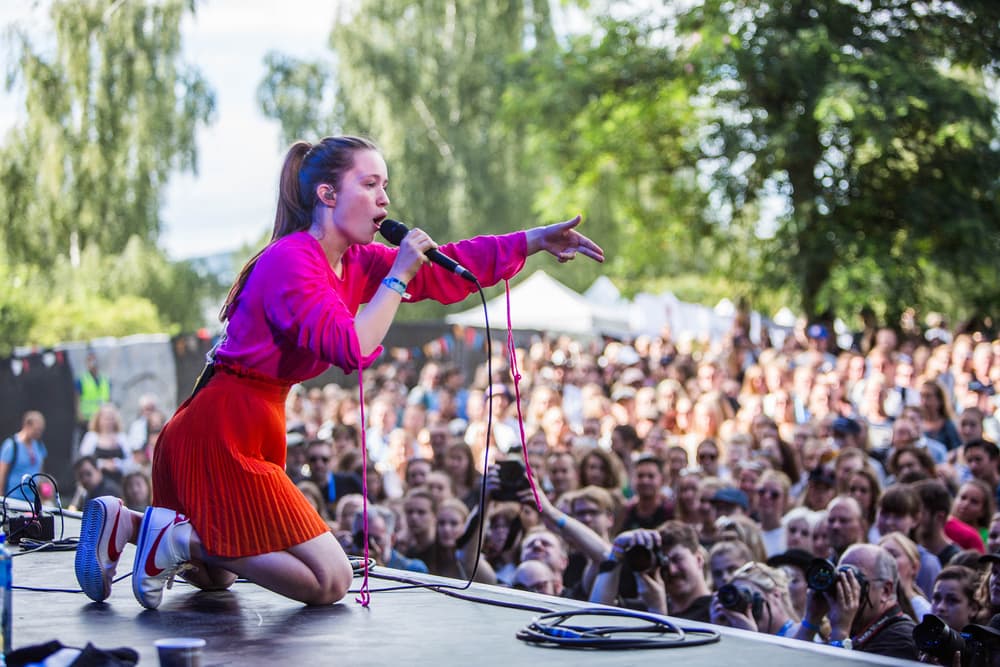 1 of 2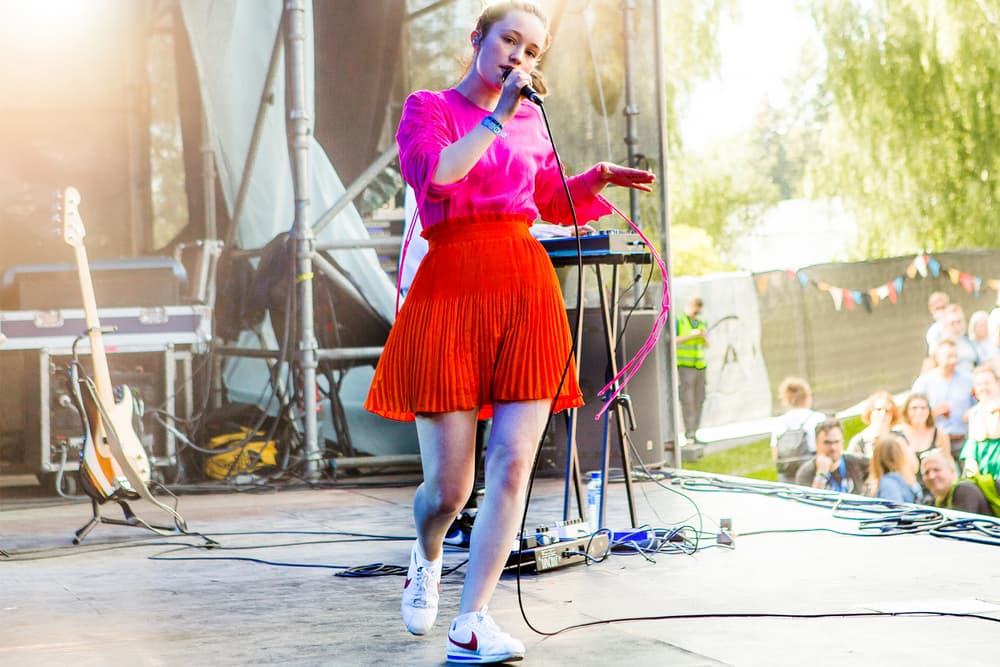 2 of 2
Culture
Here's Why Oslo's ØYA Festival Is One of the Most Gender-Equal in the World
This Norwegian festival has female artists galore.
Here's Why Oslo's ØYA Festival Is One of the Most Gender-Equal in the World
This Norwegian festival has female artists galore.
Although most music festivals are attended by pretty much an even split of genders, they're notorious for having a massively male-centric line-up. In fact, in music festivals across the U.S. this year, on average, the lineups consisted of 74% male artists, 14% female artists and 12% mixed acts (groups with male and female or non-binary members). This is in 2017, and although it's a shocking statistic, it's an improvement on previous years. One festival that's making strides in terms of pushing for an equal billing between male and female performers, however, is Norway's Øya Festival.
It comes as no surprise that in a country where women receive an entire year of full-salary maternity leave (and men also receive 10 weeks of paid paternity leave), that their biggest festival is probably one of the most gender-equal ones in the world. Last year, 56% of Norwegian acts at the festival featured a central female member, and including the international acts, 44% of the lineup were female, or a band with a female member.
1 of 2
2 of 2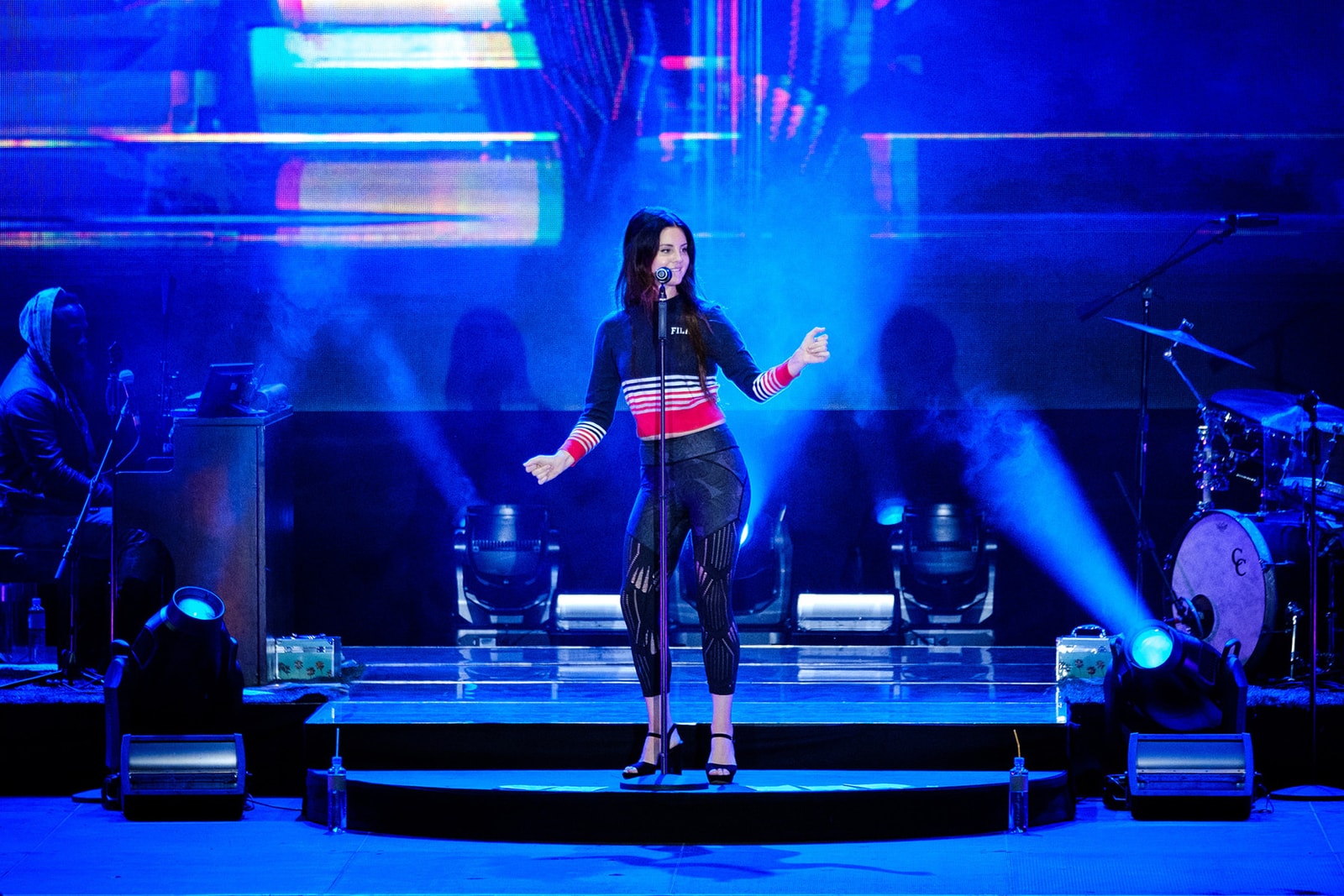 This year was no different. On the opening night, Lana Del Rey electrified the crowd that had embraced the rainy Norwegian elements all day, delivering a set that captured songs from her recent release, Lust for Life, as well as fan-favourites "Blue Jeans" and "Born to Die" amongst others. Toronto's Jessie Reyez took a no-holds-barred approach to her set, her heartfelt husky tones came second only to the awe-inspiring performance that saw the singer-songwriter hurl herself into the crowd for one of the most epic moments of the entire festival. Sigrid drew a huge crowd – unsurprising as the girl hailed as Norway's biggest pop star gave a stellar performance on home turf. Her personal brand of infectious pop spread through the audience, particularly when she played this summer's hottest track, "Don't Kill My Vibe". The homegrown talent didn't stop there, though, Charlotte Dos Santos, Purpurrpurple and Thea & The Wild and bands like Pom Poko, Strange Hellos, Blood Command and Sløtface all impressed too.
1 of 5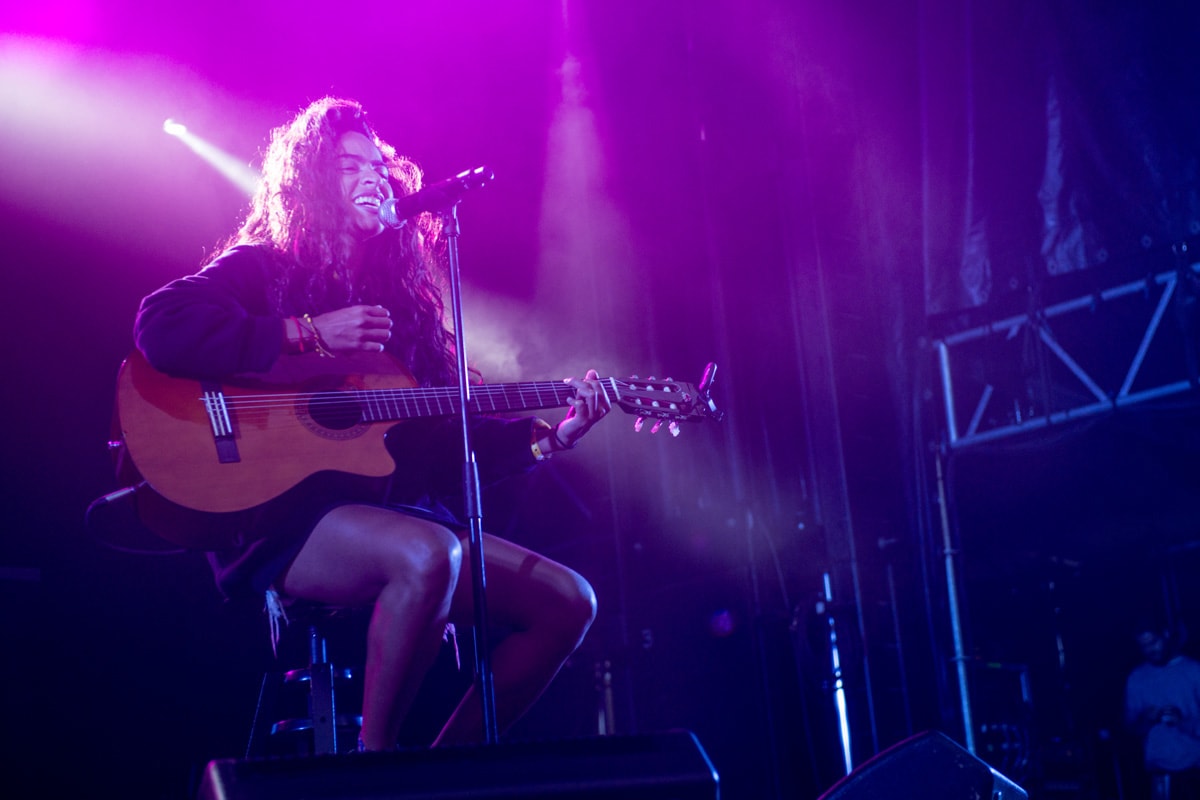 2 of 5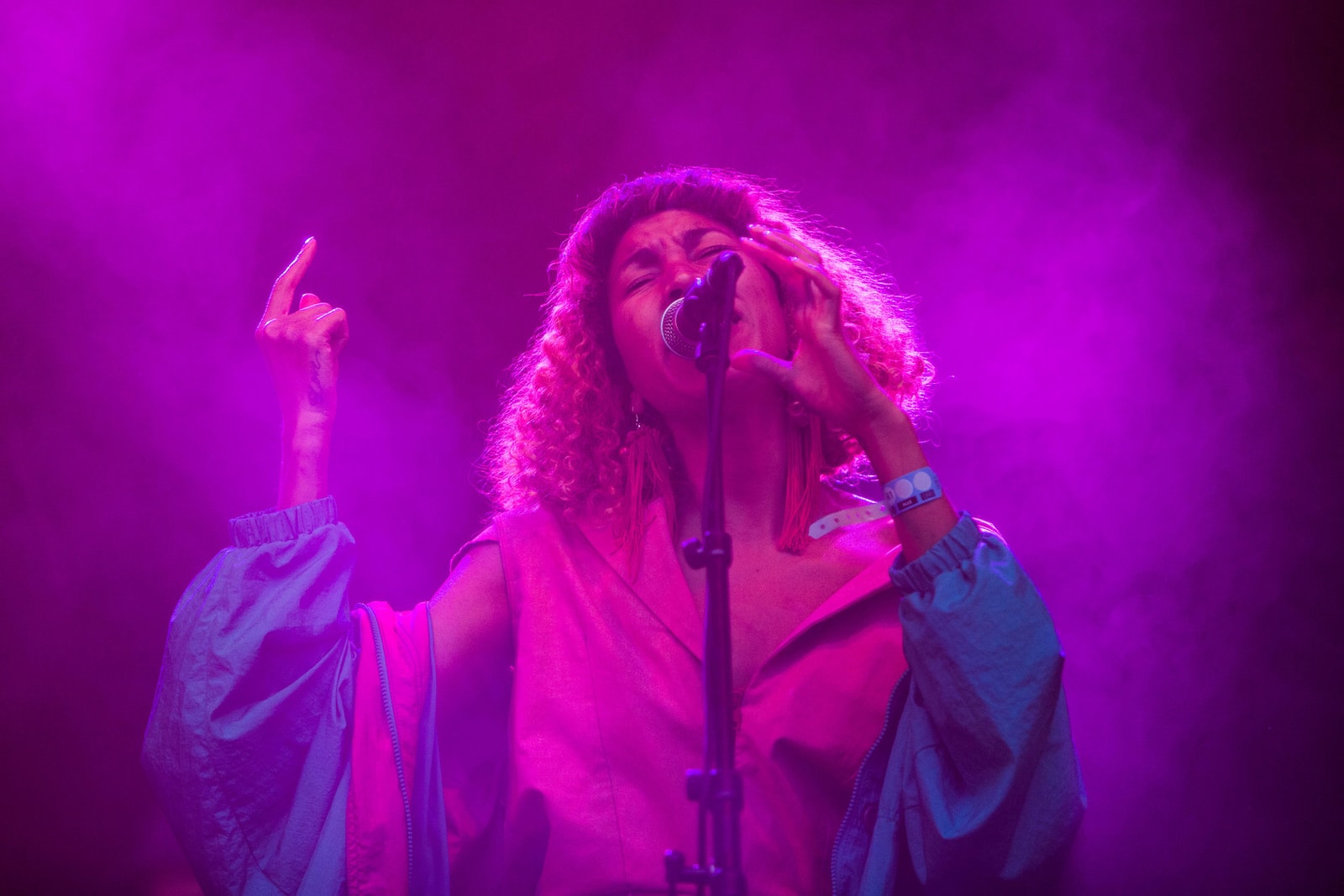 3 of 5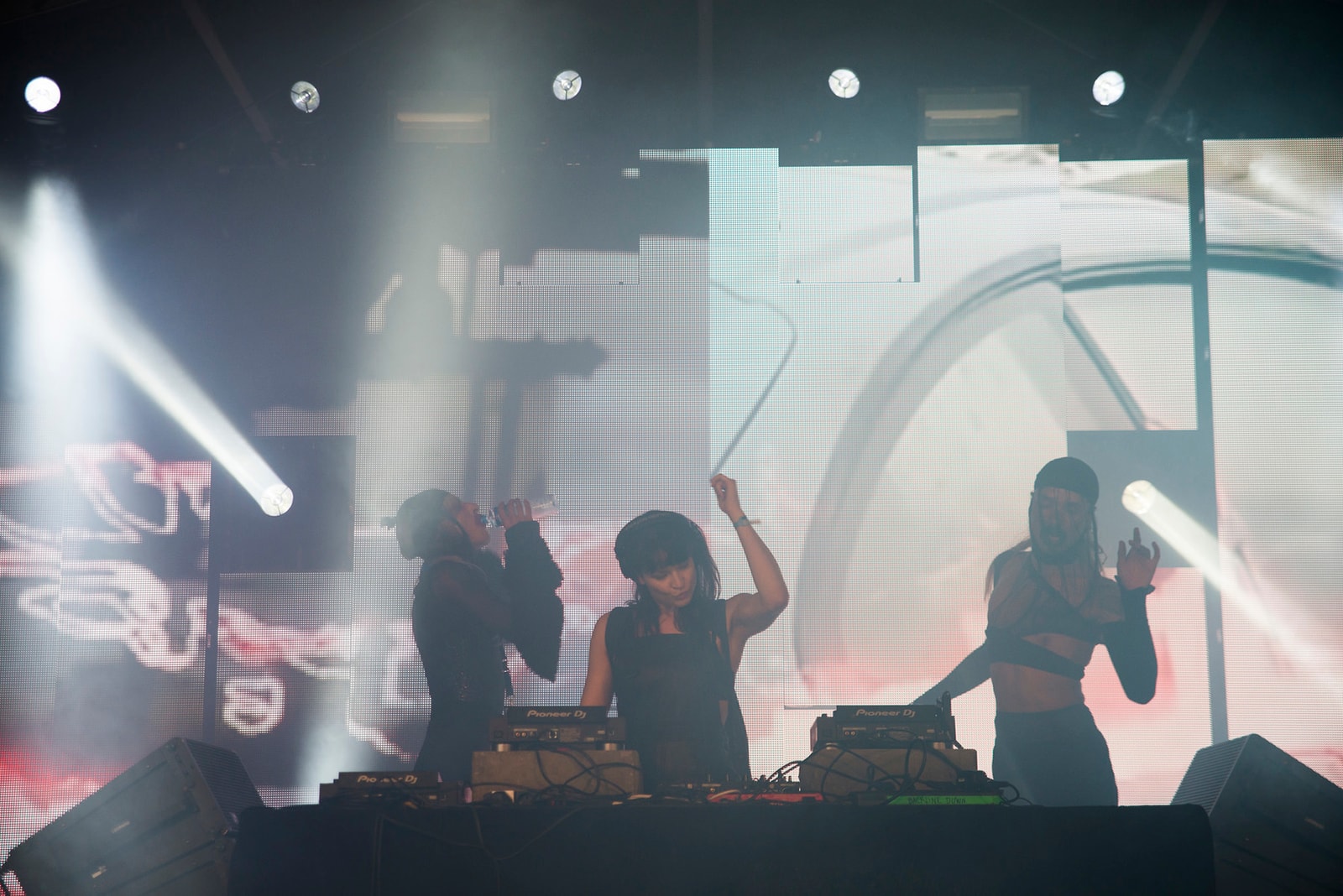 4 of 5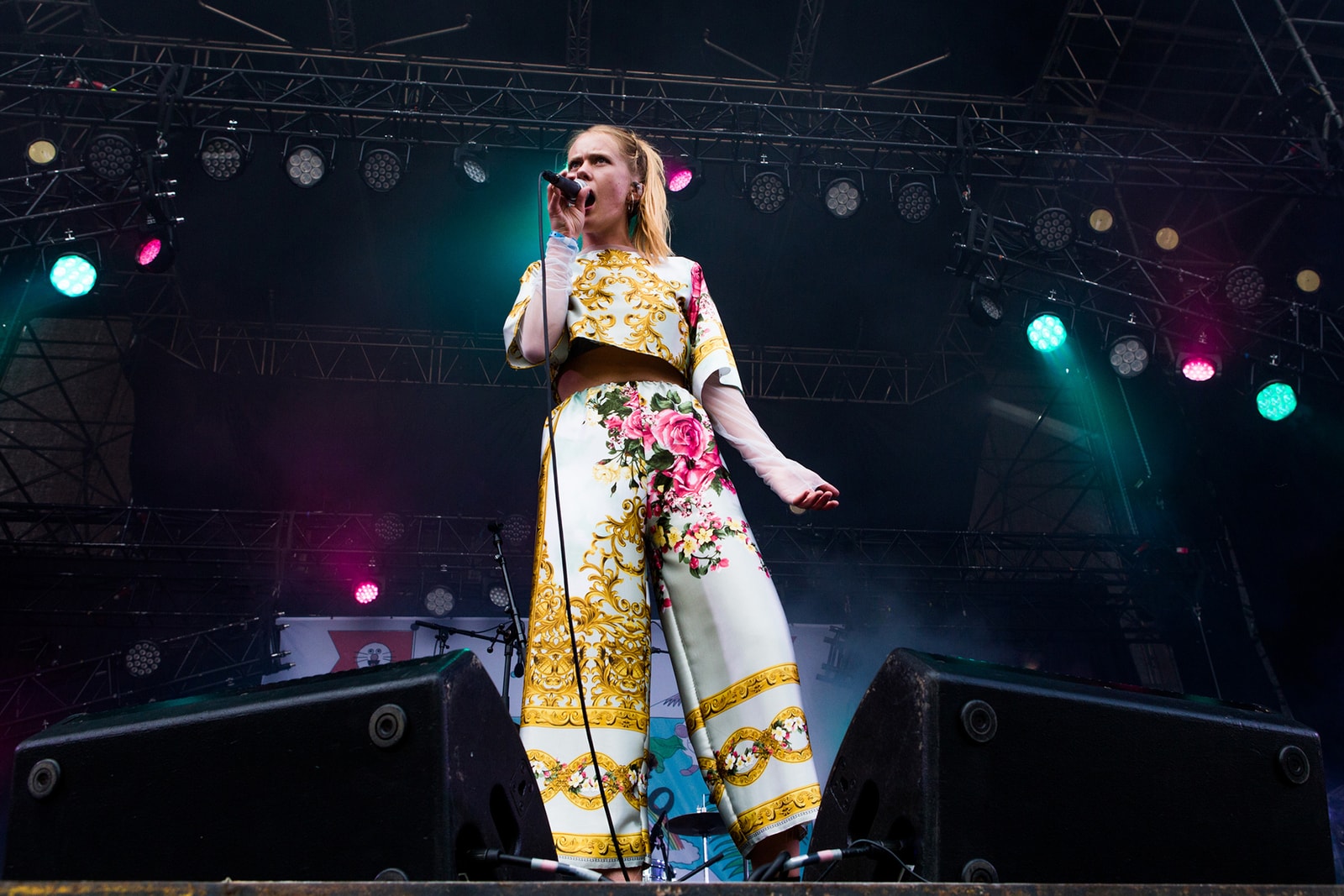 5 of 5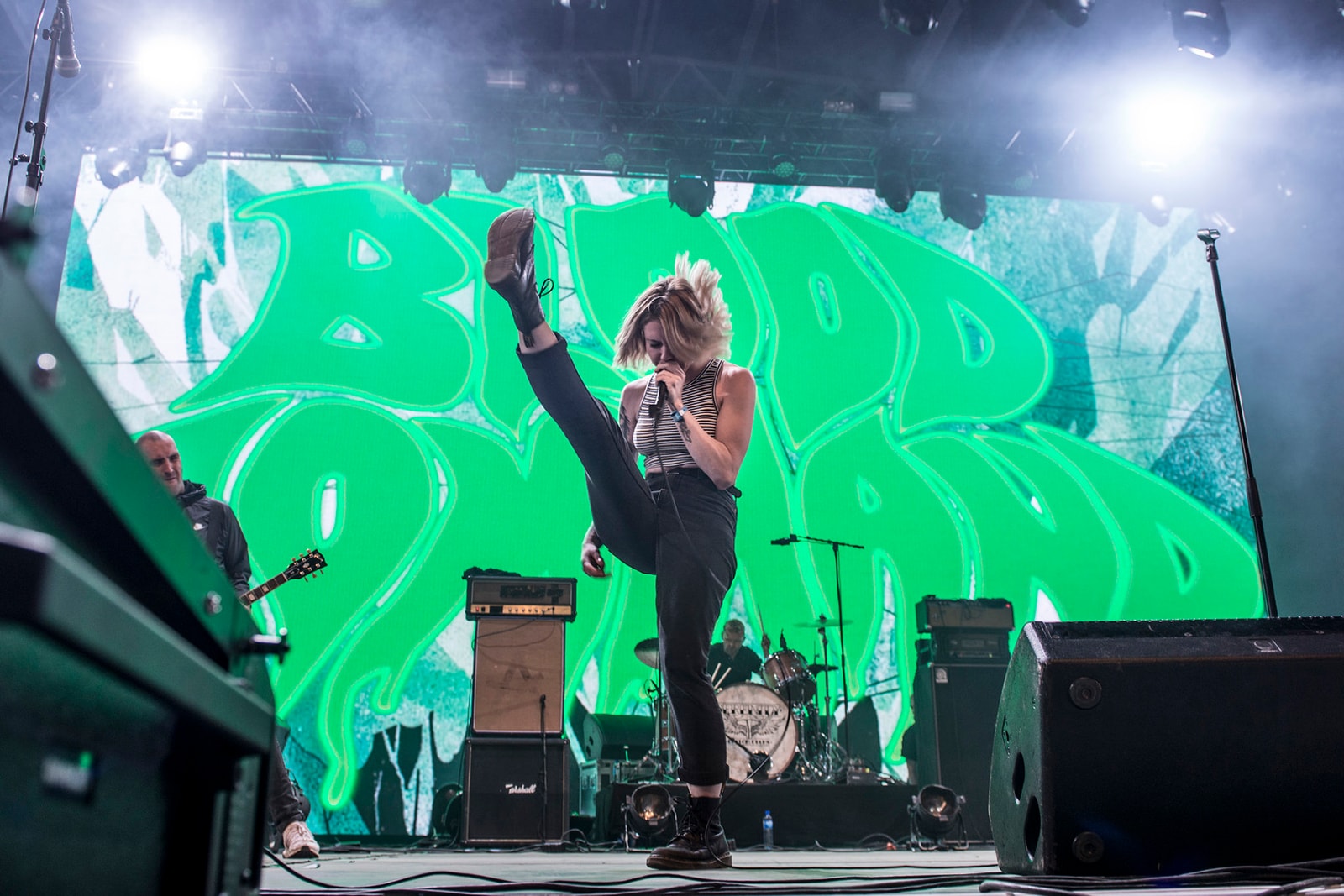 Young M.A. brought Brooklyn to Tøyen Park; the NYC rapper and her team, clad in their signature tone of bold red, brought down the roof with tracks like "Hot Sauce" and "OOOUUU" and Danish popstar MØ stormed the stage with her signature scandi-pop. She gave her all in an energetic and enigmatic performance where she played "Don't Leave," "Kamikaze" and arguably her biggest track to date, "Final Song," which made the crowd go wild, but not as wild as her stagedive midway through the set. Canadian singer-songwriter Feist even selected Øya for her long-awaited comeback show – her appearance at the festival was her first gig in five years.
1 of 3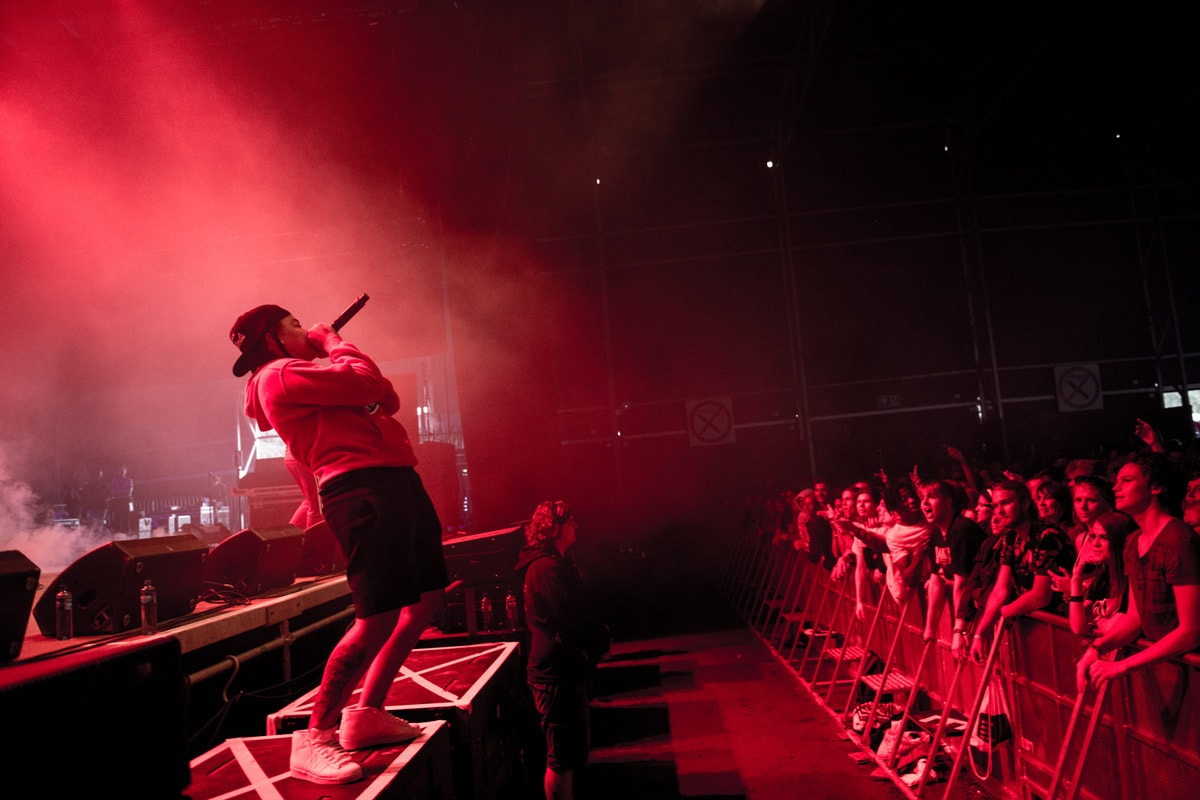 2 of 3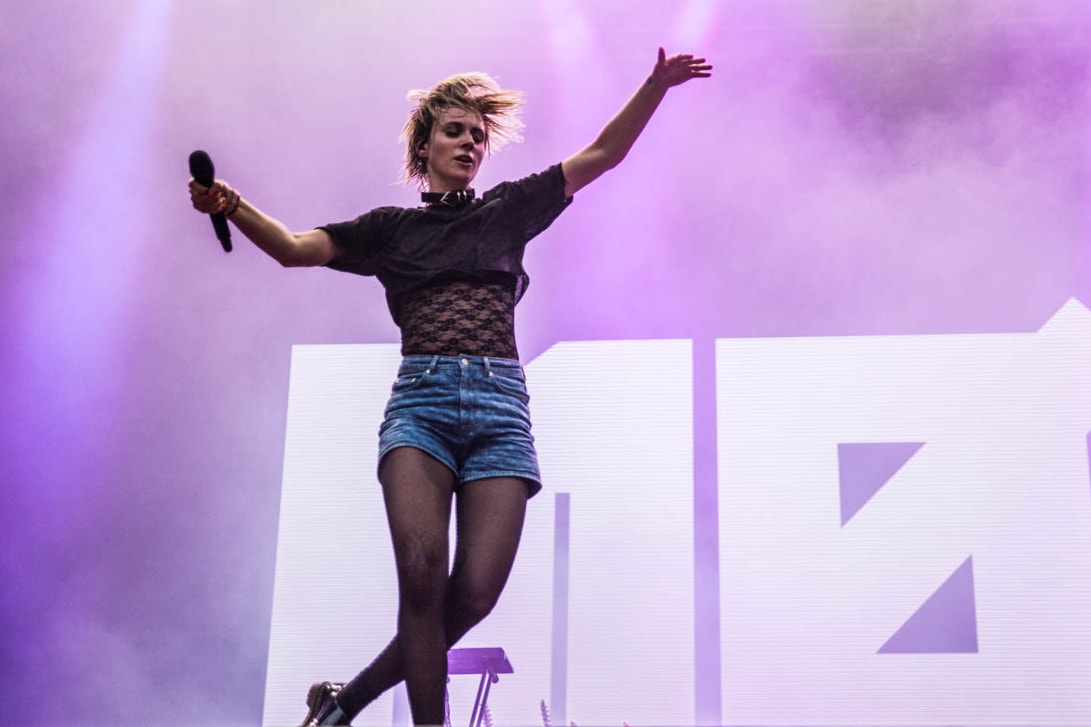 3 of 3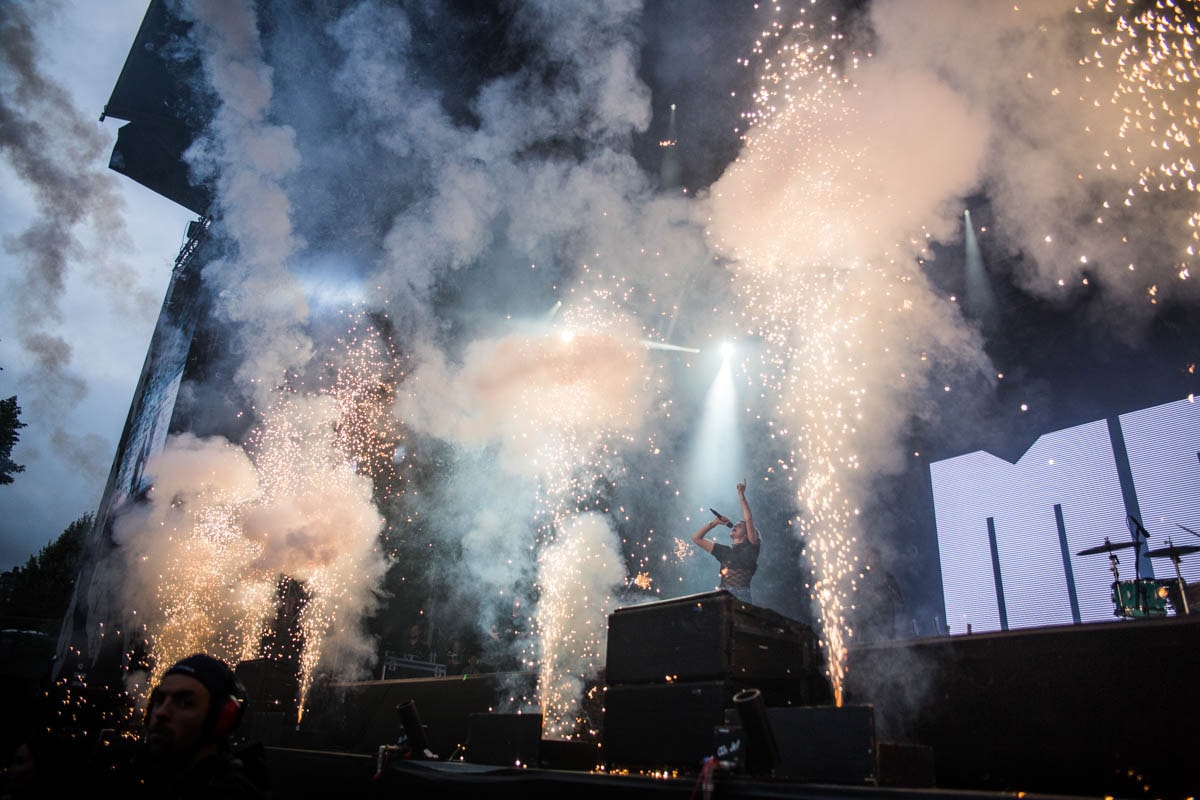 The xx and Pixies, which each have a key female member, Romy Madley Croft and Paz Lenchantin respectively, headlined on the second and third nights of the festival. Where other festivals struggle to include a single female headline act throughout their duration, Øya has made a conscious effort to include bands that have at least one woman in them. This includes the festival's after-hours programming, Øya Natt, which picks up the party when the festival (which has an 11pm curfew due to its residential location) comes to a close each day. Taking place in various bars and clubs across the city, Øya Natt's performers included Australian DJ Nina Las Vegas, Sweden's indie-rock duo Pale Honey, Austrian producer Zora Jones and the Norwegian duo Smerz.
1 of 2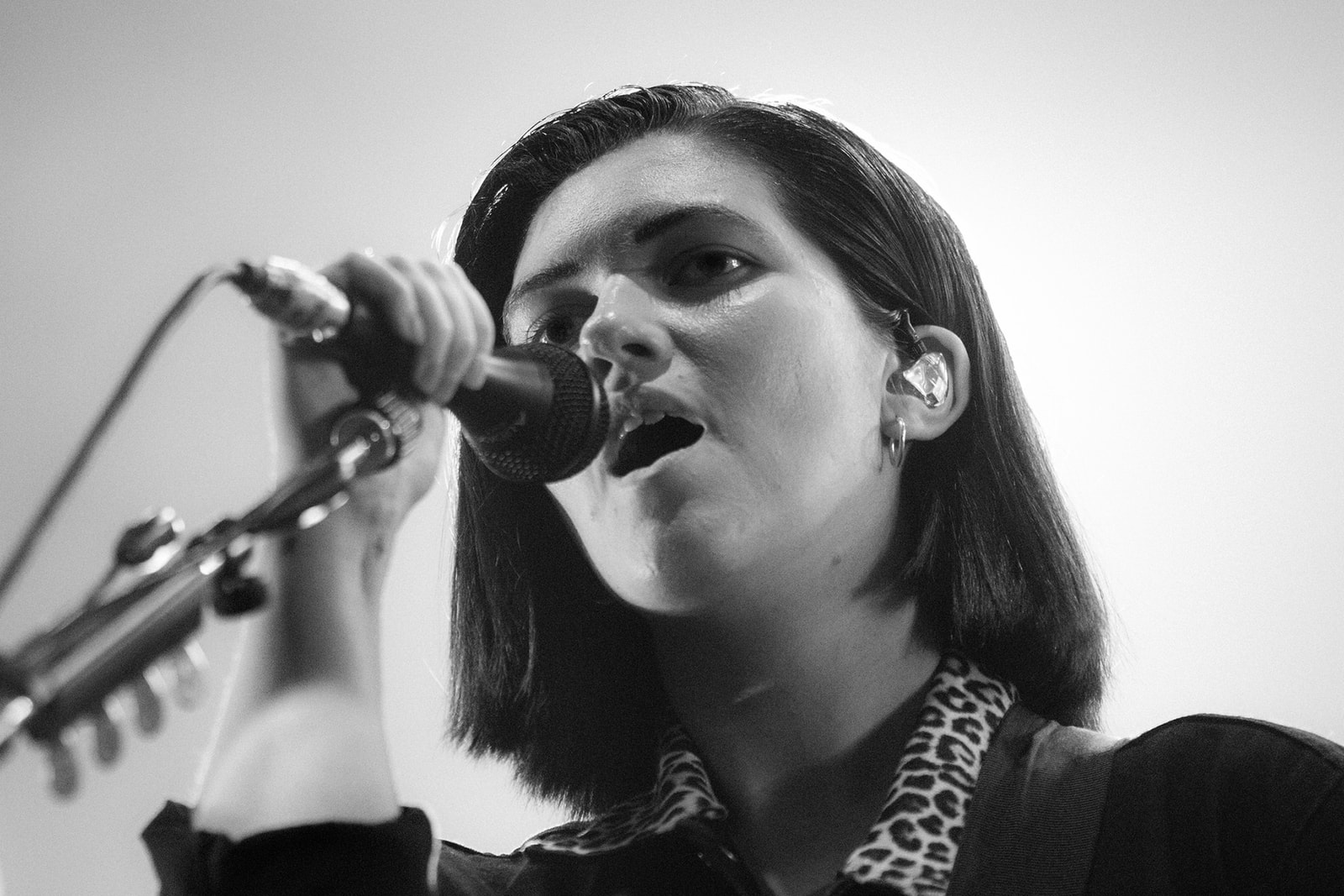 2 of 2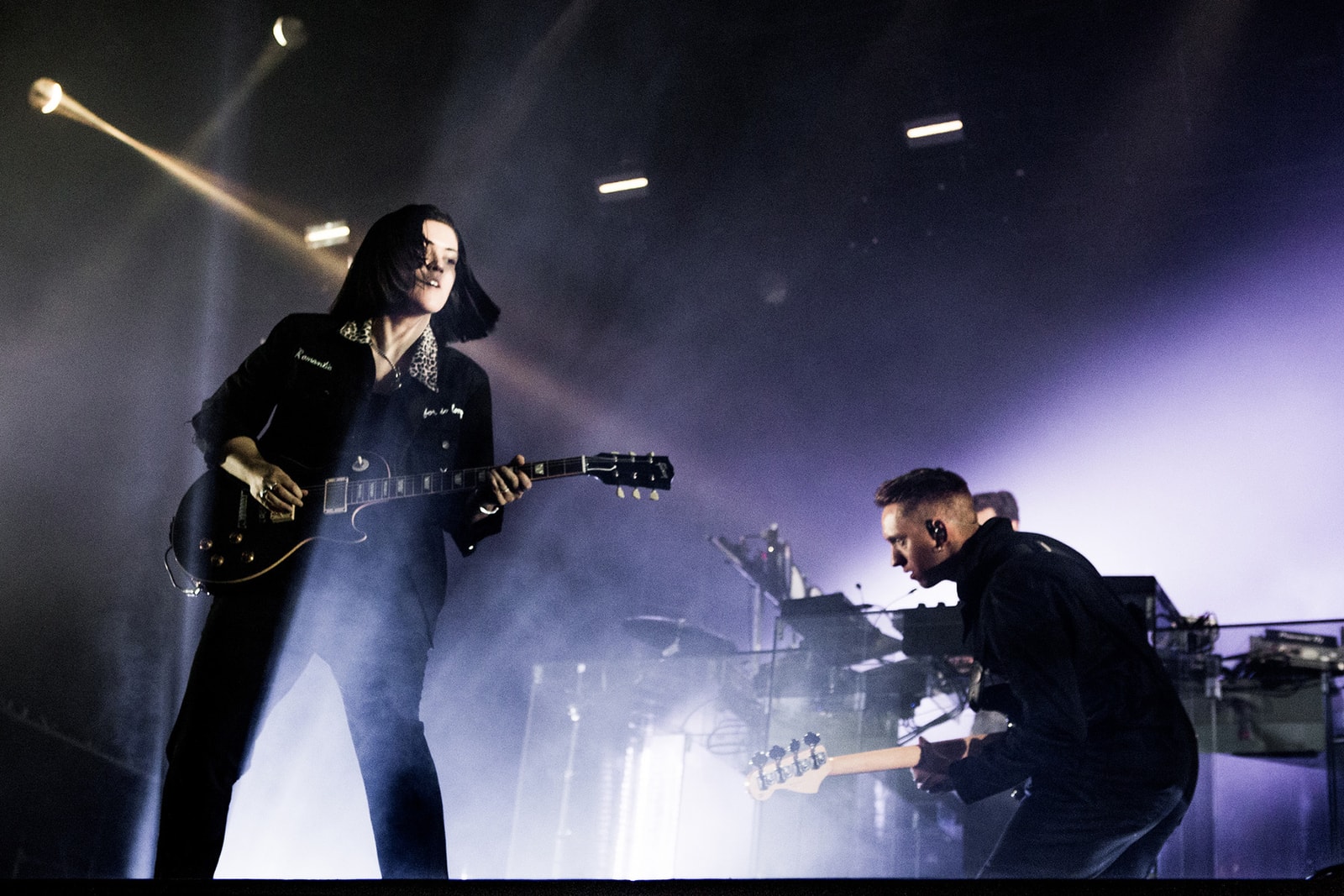 Øya's valiant attempt at ensuring its lineup is diverse in terms of genre, nationality and age as well as its solid representation of female artists goes to show that festivals who claim that male acts are more representative of their audience, or that there just aren't enough quality female artists out there, are wrong. Sure, the music industry, like many other industries is heavily male-dominated but that's not longer a valid excuse – around half of festival goers are female, and the lineup should reflect that where possible. Maybe other major festivals can take a leaf out of Øya's book going forward; this diversified Norwegian festival is light years ahead of the rest.
Image Credit

Øya Festival