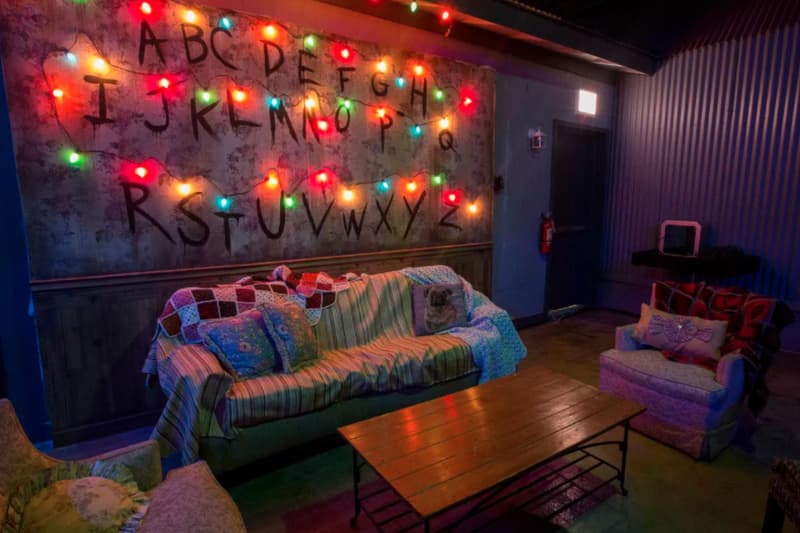 1 of 6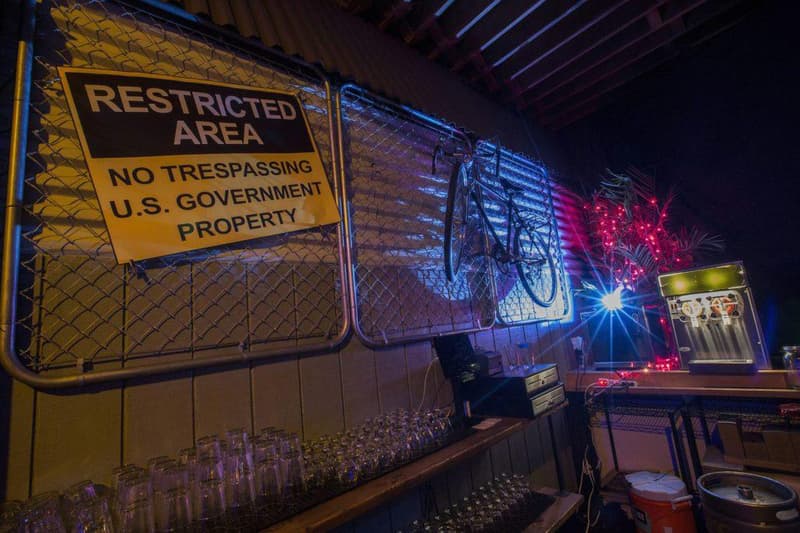 2 of 6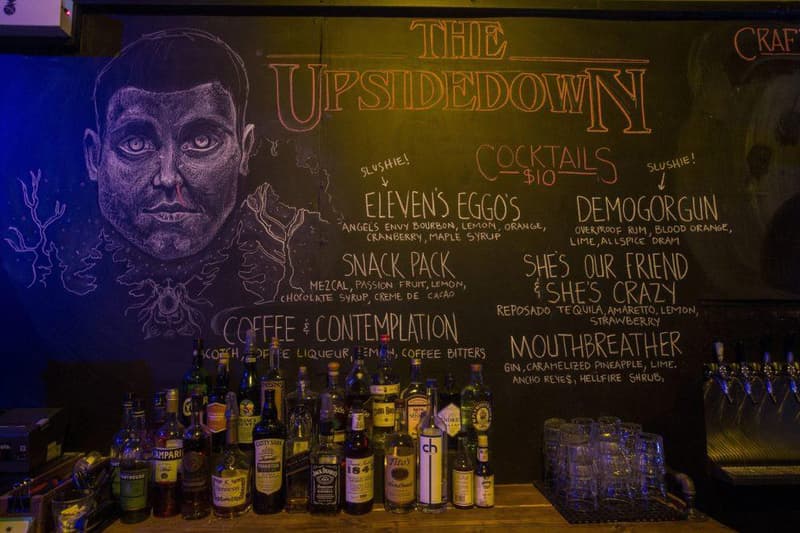 3 of 6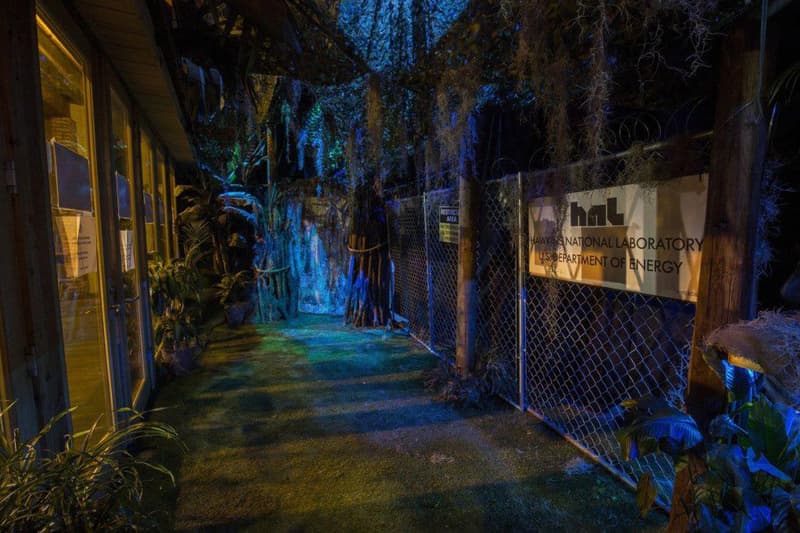 4 of 6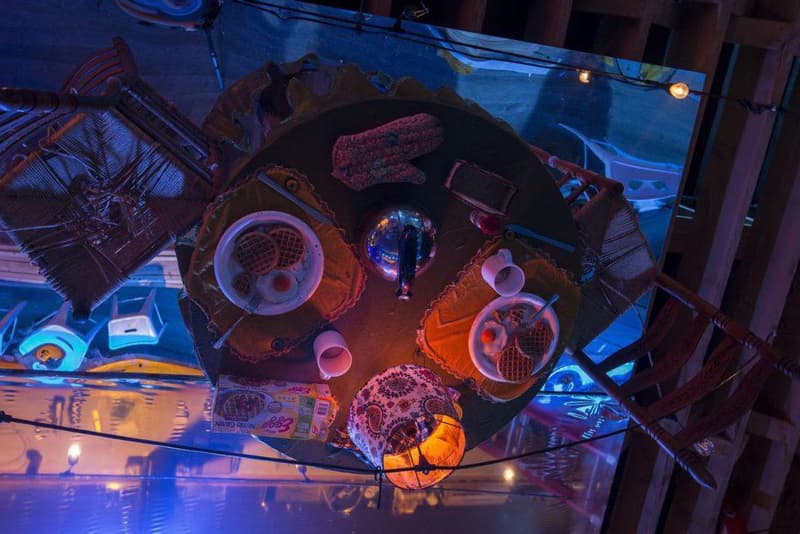 5 of 6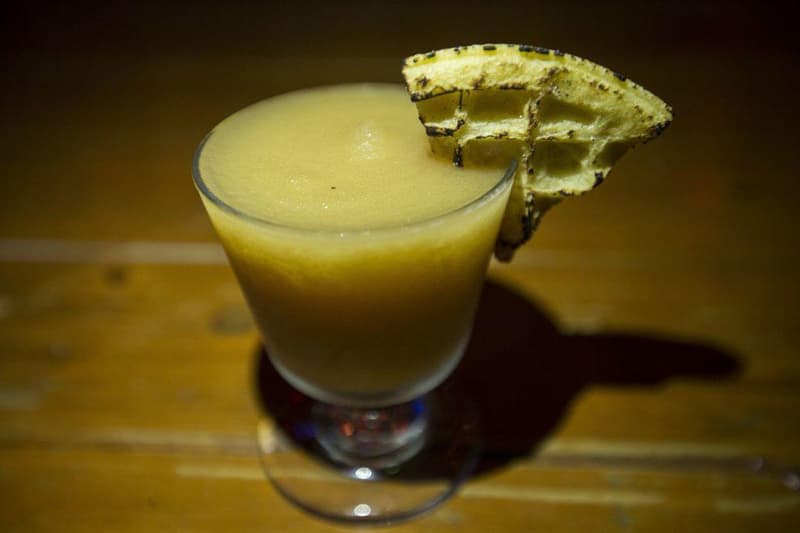 6 of 6
Film & TV
This 'Stranger Things' Pop-Up Bar Is More "Upside Down" Than We Could Ever Dream
You definitely need this slushie garnished with an Eggo.
This 'Stranger Things' Pop-Up Bar Is More "Upside Down" Than We Could Ever Dream
You definitely need this slushie garnished with an Eggo.
With the premiere of Stranger Things season 2 fast approaching, it would seem that there would be no better way to celebrate than with a pop-up themed around the cult-status show. Setting up shop in Chicago, an intricately detailed pop-up bar at the Emporium recreates some of the most iconic settings from the Netflix series. Aptly dubbed "The Upside Down," the space is comprised of multiple rooms that are decorated in the likenesses of locations such as Castle Byers, the Department of Energy and the Byers' living room. There is also a stage set up at the front of the bar, reminiscent of the school's AV club – according to the Emporium, this area will feature "occasional musical performances from some very special mystery guests."
Of course, the pop-up wouldn't be complete with some original Stranger Things-themed cocktails. Found among its limited edition menu are concoctions such as the "Mouthbreather" (gin with caramelized pineapple, lime, Ancho Reyes liqueur, and "hellfire shrub"), the "She's Our Friend & She's Crazy" (reposado tequila with amaretto, lemon, and strawberry), and Eleven's Eggo slushie (it's obviously garnished with nothing less than a piece of toasted waffle).
"The Upside Down" is slated to launch on Friday, August 25 and will run until the end of September – just in time for the second season of Stranger Things, which is set to premiere on Netflix come October 27.
The Upside Down
2367 N Milwaukee Ave. Chicago
Source
Image Credit

Emporium