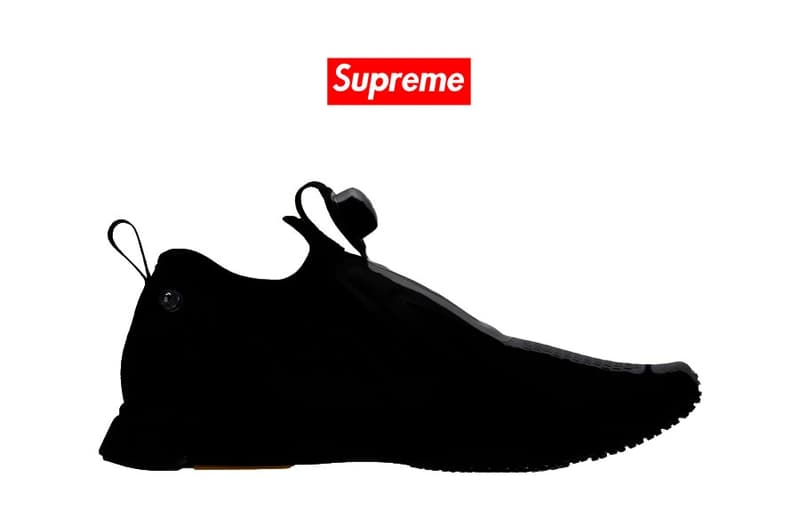 Footwear
Apparently Supreme's Upcoming Nike and Reebok Collaborations Have Been Leaked
Take a peek at the potential sneakers.
Apparently Supreme's Upcoming Nike and Reebok Collaborations Have Been Leaked
Take a peek at the potential sneakers.
It's no secret that Supreme's drops and collaborations are shrouded in mystery until the label decides to unveil them but of course, the streetwear world is desperate to know what's going on behind the brand's red curtain.
Thanks to Instagram accounts like @supreme_leaks_news, we're often offered a sneaky glimpse of rumored collections and the account has just teased news that Supreme may be releasing collaborative sneakers with both Nike and Reebok. The Nike shoe could be set to be a flame-covered update of the Nike Air Zoom Streak Spectrum Plus while the Reebok sneaker looks like an all-black Reebok Pump Supreme.
There's no official confirmation that these collaborations are going ahead, or that these are indeed legit sneakers but stay tuned as we find out more and peep the alleged leaks below.
Share this article