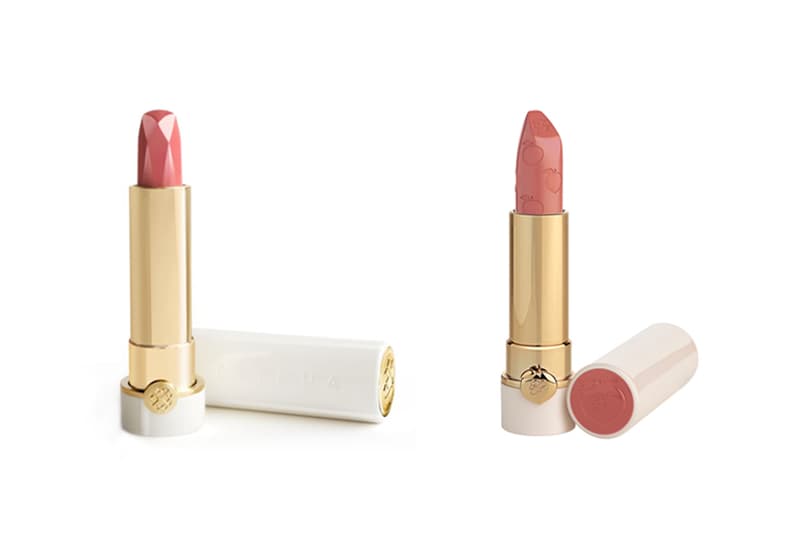 Beauty
Too Faced Is Now Being Sued by This Beauty Brand for Copying Its Packaging
A lipstick war has been declared.
Too Faced Is Now Being Sued by This Beauty Brand for Copying Its Packaging
A lipstick war has been declared.
Too Faced's upcoming Peaches and Cream collection is mired in controversy even before its official launch. According to WWD, beauty brand Tatcha has recently filed a lawsuit against Too Faced for what it's famously known for — packaging design.
Taking to the U.S. District Court, Tatcha alleged that Too Faced's soon-to-be-released Peach Kiss lipsticks have infringed upon Tatcha's signature packaging. While the products in question have yet to hit shelves, Tatcha claims that Too Faced is "already causing confusion in the marketplace" through promotion on social media and on its website.
Tatcha has previously released three lipsticks – Kyoto Red Silk, Sunrise: A Plum Blossom and Cherry Blossom — all of which is packaged in a solid color case featuring a gold logo closure at the bottom.
Check out a comparison image above and read an excerpt of Tatcha's complaint below:
Too Faced has added a gold band and logo medallion at the closure, added a molded logo plate at the top, and significantly adjusted the dimensions and placement of its tube indentations to mimic Plaintiff's distinctive Tatcha Trade Dress.
Image Credit

@glamourandgiggles, Tatcha, Too Faced
---
Share this article