Beauty
Get on the Korean Beauty Trend with These 3CE Makeup Products
Read our review on its cushion foundation, lip tints and more.
Get on the Korean Beauty Trend with These 3CE Makeup Products
Read our review on its cushion foundation, lip tints and more.
You have to be living under a rock if you haven't heard of the term "K-beauty" by now. Over the past few years, the Hallyu has taken the world by storm not only in terms of entertainment and fashion, but also makeup and skincare. Cult-status brands such as innisfree, BANILA CO and Too Cool For School have made their way stateside, and are well-loved by beauty experts and consumers alike in the West. At the same time, cosmetics labels in the U.S. are borrowing elements from Korean beauty to create new products — Urban Decay's latest cushion foundation is a perfect example.
After sharing a beginner's guide to the K-Beauty brands you need to know, we now review six of the must-have makeup products from 3CE. As part of the STYLENANDA brand, the beauty line is best known for its girly packaging and wide variety of offerings — everything from lipsticks and hair tints, to sheet masks and moisturizing cream are available. Read on to find out which product you should be adding to your daily routine.
You can now shop items featured in the review at 3CE and STYLENANDA locations, as well as select i.t stores.
Fitting Cushion Foundation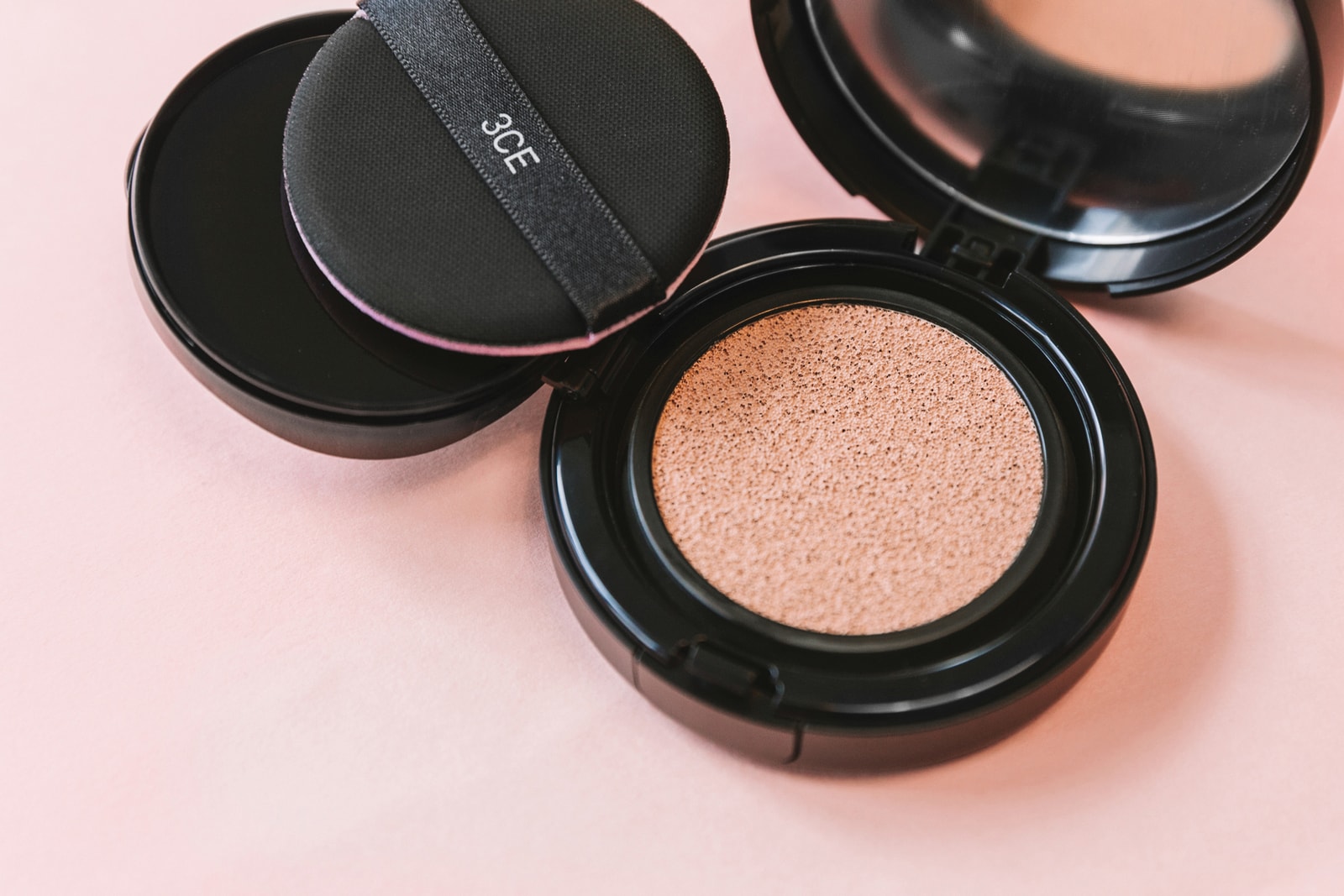 To be fairly honest, I rarely wear foundation. Most options that I've tried don't feel natural on my skin and they generally can't survive the sheer heat of a subtropical city. However, if you're as fascinated with Korean beauty as I am, you'll know that the intrigue of flawless complexion is hard to resist. Unsurprisingly, the cushion foundation has essentially become a staple in most K-beauty routines. Reproducing a finish that seems almost airbrushed, it's no wonder Korea has become known for its sprawling selection of foundation compacts.
Although I was admittedly skeptical when I first tried the Fitting Cushion Foundation ($41 USD), I will say that I was pleasantly surprised. The formula is unexpectedly lightweight and easy to apply, thanks to the convenience of the included Ruby Cell cushion. The foundation's coverage is also very impressive – without leaving the cakey finish that many heavy-coverage formulas tend to yield, this 3CE version effectively covers both redness and blemishes. All the while, the foundation also includes high UV protection (SPF 50+, you guys), brightening effects, all-day moisturization, and apparently anti-wrinkle benefits as well. The one thing I will say, however, is that the foundation will need some light touch-ups throughout the day to maintain its pristine finish. But other than that, go out there and be the best K-pop version of you. — Zarah Cheng
Duo Color Face Blush
1 of 2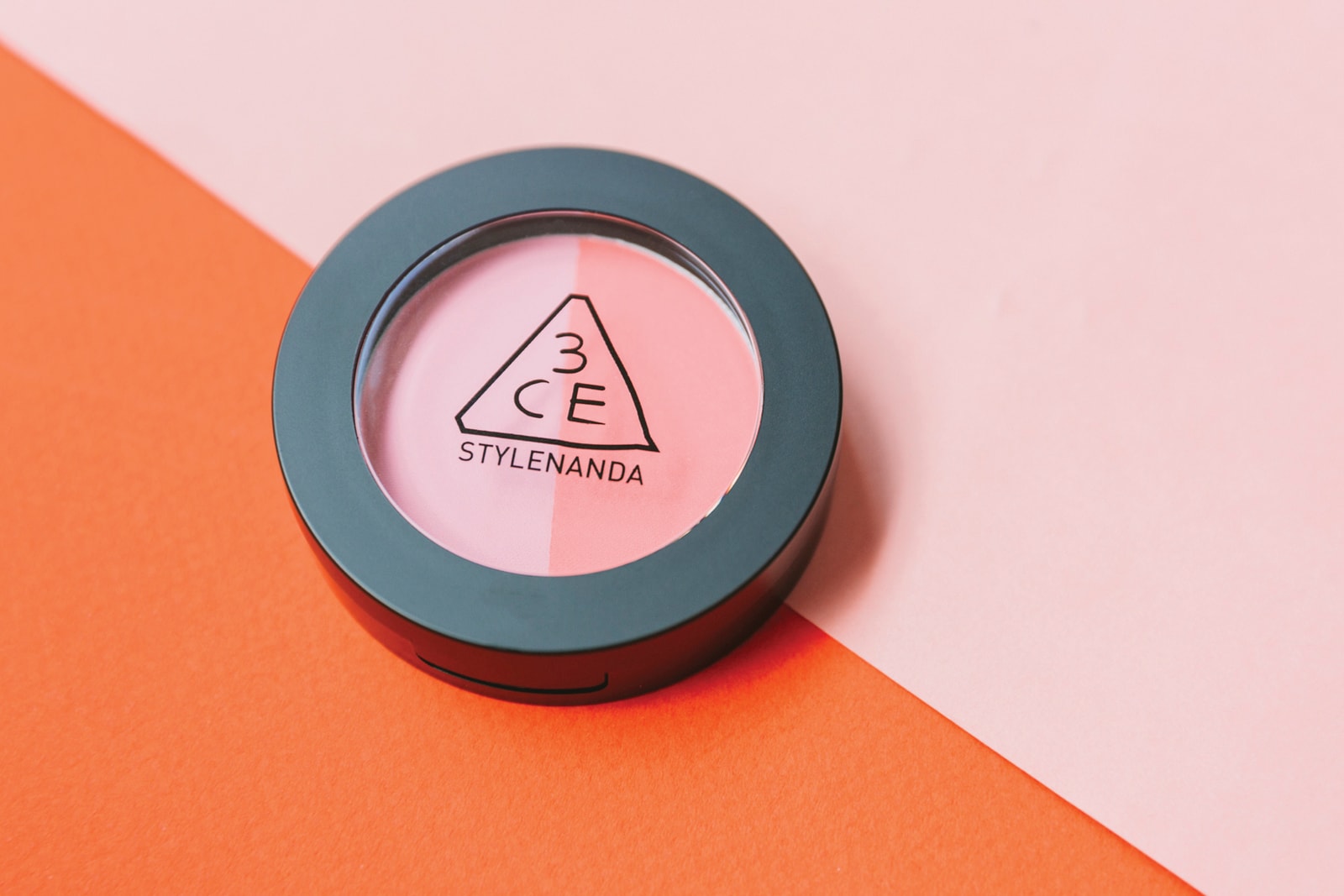 2 of 2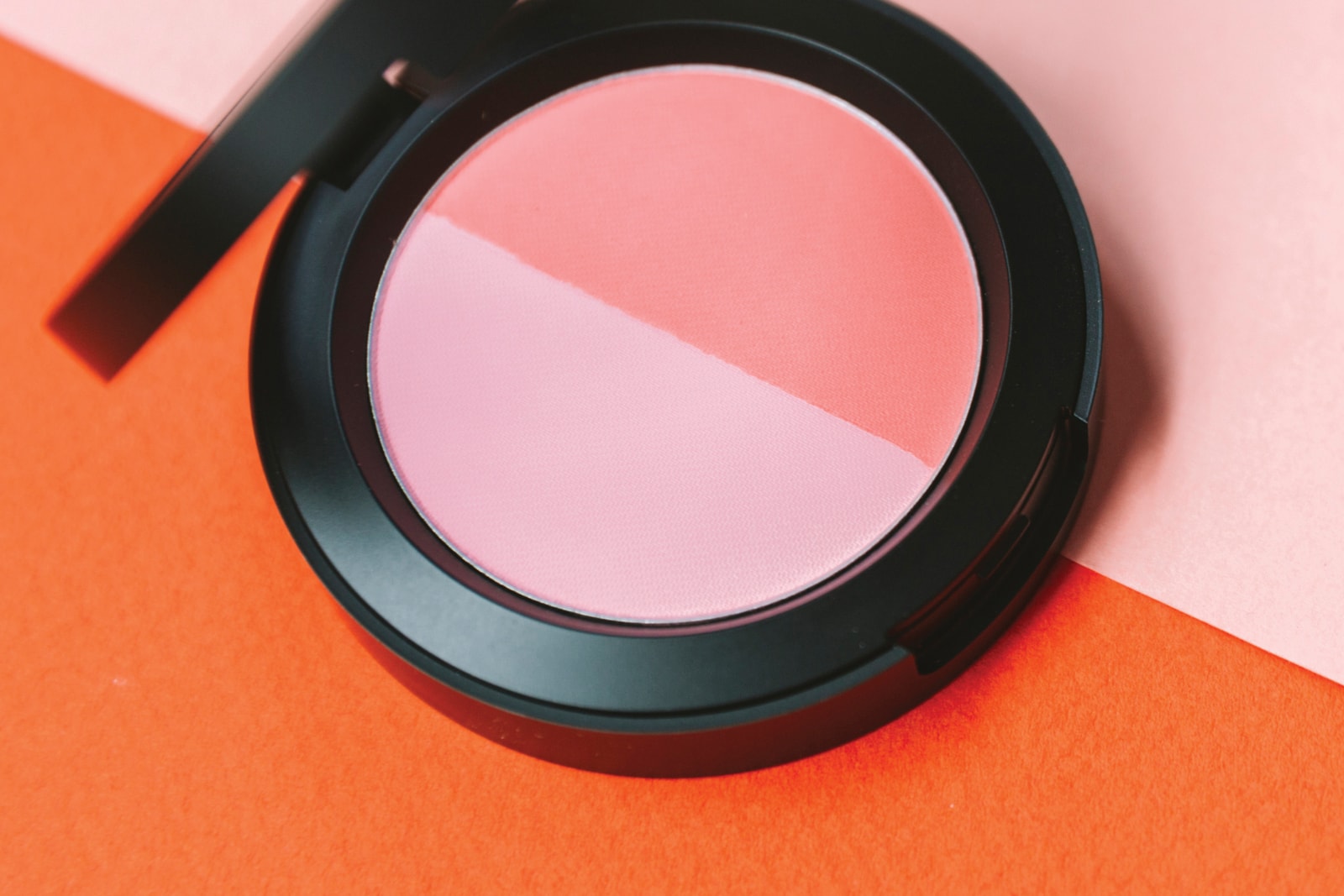 In the makeup game, people often equate pigmentation as a metric for product quality. The more pigmented, the more color payoff and the more bang-for-your-buck. While it's true that a fully opaque swatch is really satisfying to play with, for everyday makeup looks, most of us simply want a subtle "wash" of color that livens up our complexions. Sure, a highly-pigmented blush can do that, but you'll need an expertly light hand, the right brushes and the patience to blend, blend and blend.
But if you don't have time for that and just need a trusty blush that you can slap on the go, look to 3CE's Duo Color Face Blush ($23 USD). In the pan, 3CE's blush has two almost neon-like sherbert hues, but upon application, you get an ultra-natural flush of rosiness that, on my yellow-undertone medium skin color, brightens up my complexion and simply makes me look more awake, like I've just exercised. Makes sense, since 3CE knows what's the most flattering colors for Asian skin tones. I could take any size or density brush, swirl it in the pan, and just brush it over my face for a seamless flush. You can't overdo this blush and there's no risk of clown cheeks. I'd even go as far to say that you don't even need a mirror. But at the same time, the Duo Colors give you the option to drape your blush for different looks, and the fact that there are 5 different sets of colors means you'll surely find a hue that works for you. — Joanna Fu
Shimmer Stick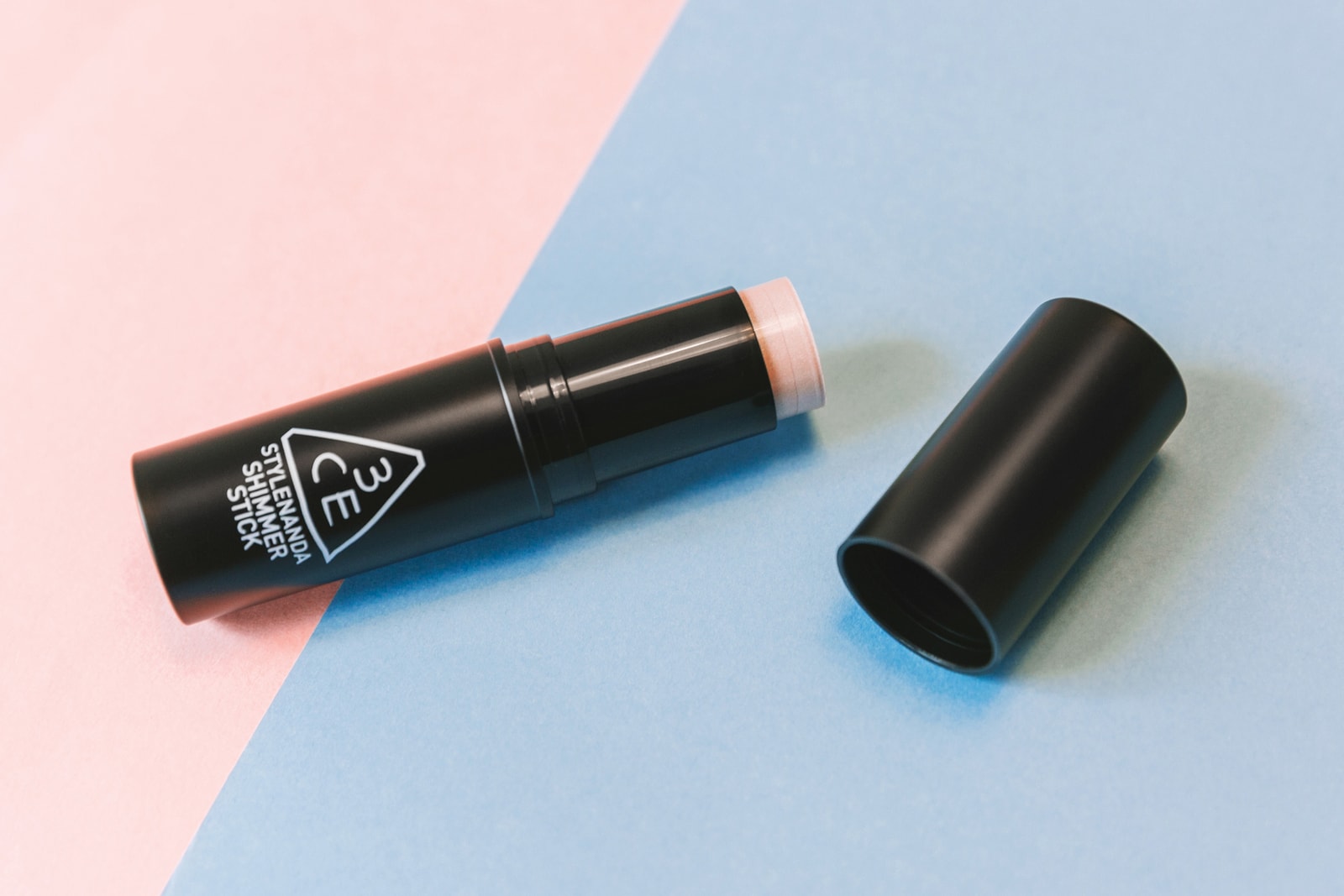 It's 35 degrees Celsius in Hong Kong, with over 80-percent humidity most months of the year. Should that stop you from putting on more highlighter? Of course not! If you're a true glow addict, no amount of sweaty discomfort should make you shy away from a good highlight on your cheekbones. Although I had previously tried the 3CE Magic Touch Face Maker pressed powder – which I must admit gives an absolutely radiant, pearly glow – I will always prefer the convenience of a brush-less product. Thank goodness for the 3CE Shimmer Stick ($16 USD).
Right off the bat, the item is reminiscent of the cult-status Glossier Haloscope Highlighter. Although the dewy finish is not quite as lustrous as the Glossier option, I will say that the 3CE variant does have a more natural shimmer. Its pink pigmentation also adds to its elegant rosy finish (the product also comes in a "Peach" version). If that hasn't sold you yet, the Shimmer Stick feels very light and weightless on the skin, giving it a barely-there finish. For those looking for a natural-looking glow with just the right amount of color, definitely give this little number a try. – Zarah Cheng
Eye Shadow Palette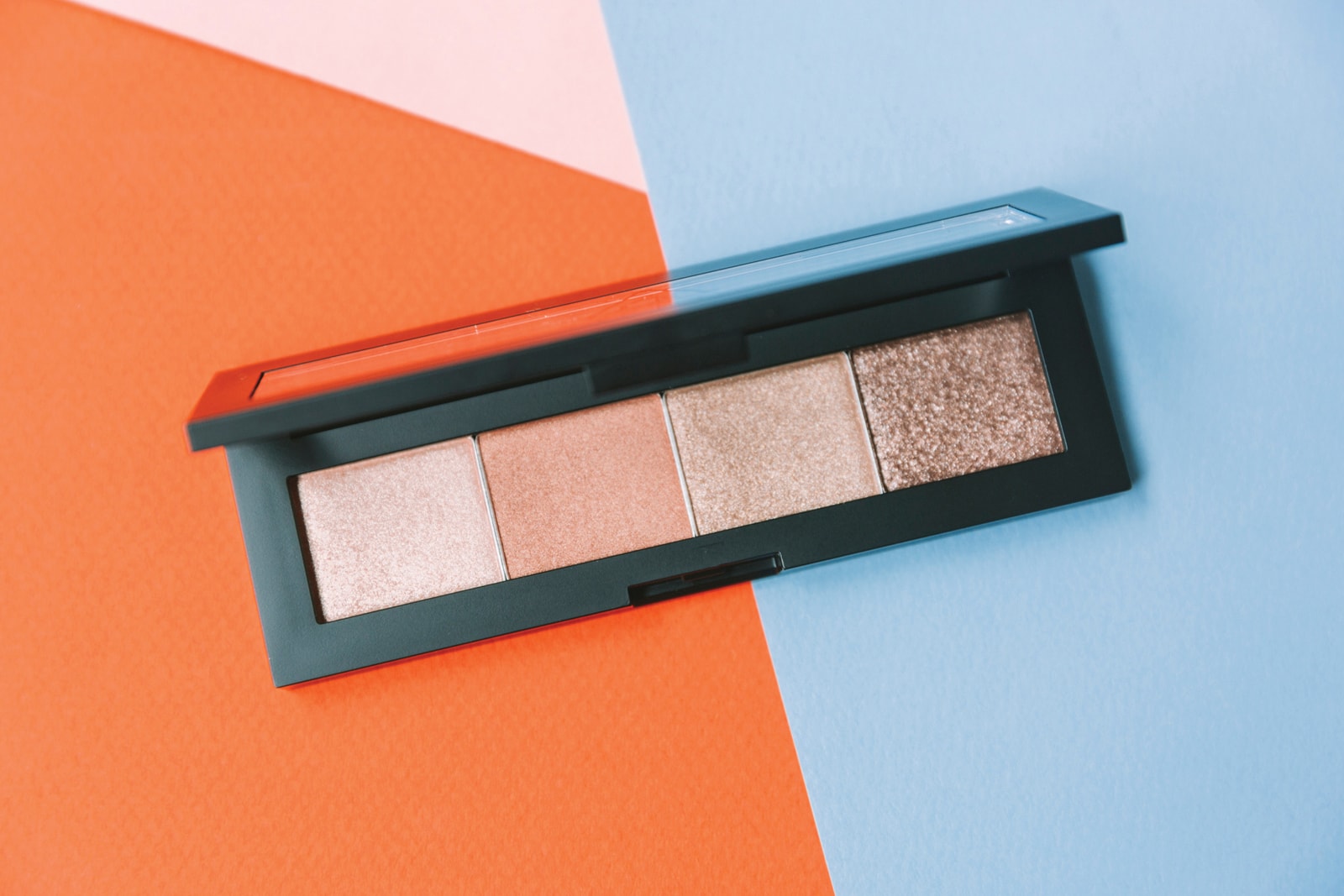 Aside from the clothes and on-point styling, one thing I love about STYLENANDA's Instagram feed is the makeup on the models. That dewy skin, dreamy eyes and glossy lip look is what I've always wanted to recreate. And with 3CE being the in-house beauty line of the retailer, naturally its products are perfect for anyone like me who's attempting to nail that trendy K-Pop look.
As someone who couldn't be bothered with eyeliner, I play with shadows almost every day to define my eyes, and I can definitely recommend 3CE's Eye Shadow Palette ($34 USD). Treat this as a mini, travel-sized Naked Palette that has all the neutral shades you need. The palette I tried out is called "Saddle" and it's a quad featuring four shimmery, warm-toned shades. Don't be intimidated by the glitter – the shimmer is very fine so it won't be too over-the-top for a simple, everyday look. While being opaque, the formula is fairly buildable so you can layer the colors depending on your mood. I like to use the light brown shade as the base, then highlight the center of my lids with the rose gold color, and finally, apply the dark brown on the outer edges for a smoky effect. One thing though, I do wish that the product comes with a small eyeshadow brush, so that it'll make mid-day touch-ups easier. But if you've already come prepared with your own brush, then let this be a new addition to your makeup bag. — Teresa Lam
Sharpen Edge Brow Pencil
1 of 2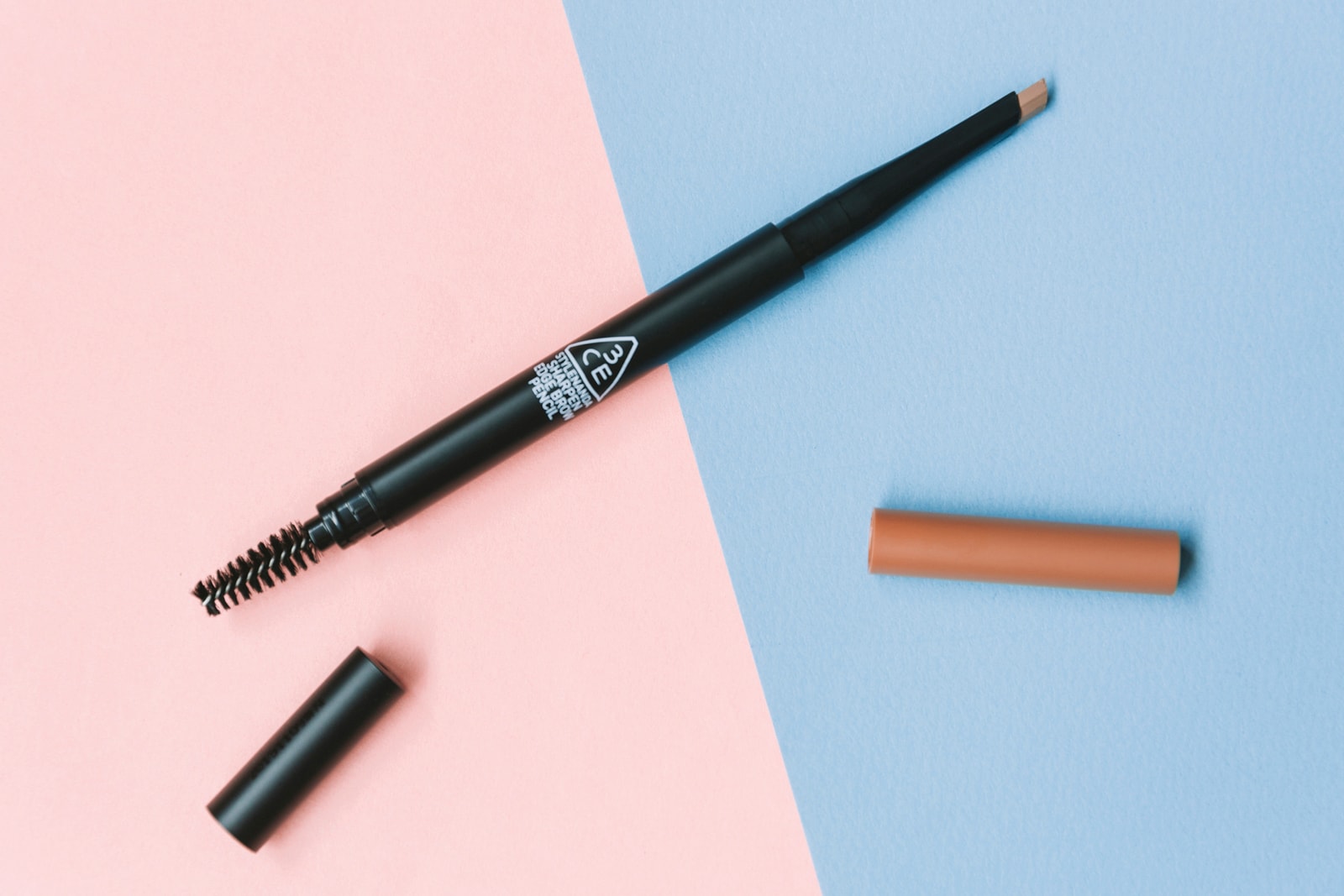 2 of 2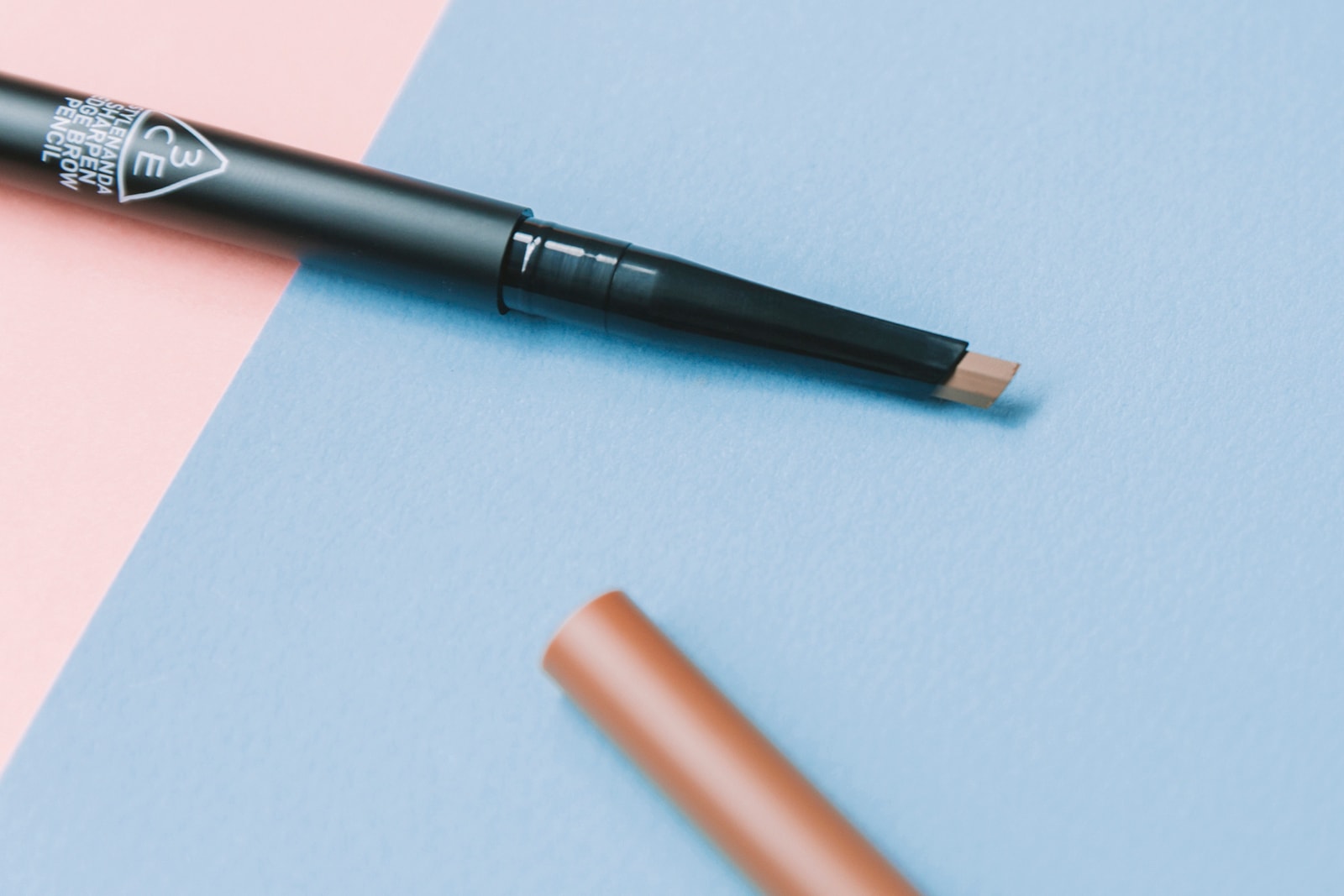 As someone who hasn't been blessed in the eyebrow category, I'm always on the lookout for products to up my brow game. 3CE's Sharpen Edge Brow Pencil ($15 USD) comes with everything you need for everyday brows. On one end is a hexagonal eyebrow pencil and on the other end is a spoolie with a secret, hidden sharpener. The flat side of the brow pencil makes it easy and quick to apply a general outline. Sharpening the pencil creates a precise edge that's great for drawing short, hairlike lines that blend in with the rest of my brows. For a soft, feathered look, finish off with the spoolie.
The brow pencil goes on smooth, and I never had to worry about clumps, but it's also not the most long lasting formula. On an average day, I didn't need to touch up, but for those on-the-go moments, I wanted something with a little more hold. I also found that I couldn't layer the product enough for a heavyset, bold brow, but if you're looking for lightweight, natural brows, this is definitely the product for you. — Rebekah Ho
Liquid Lip Color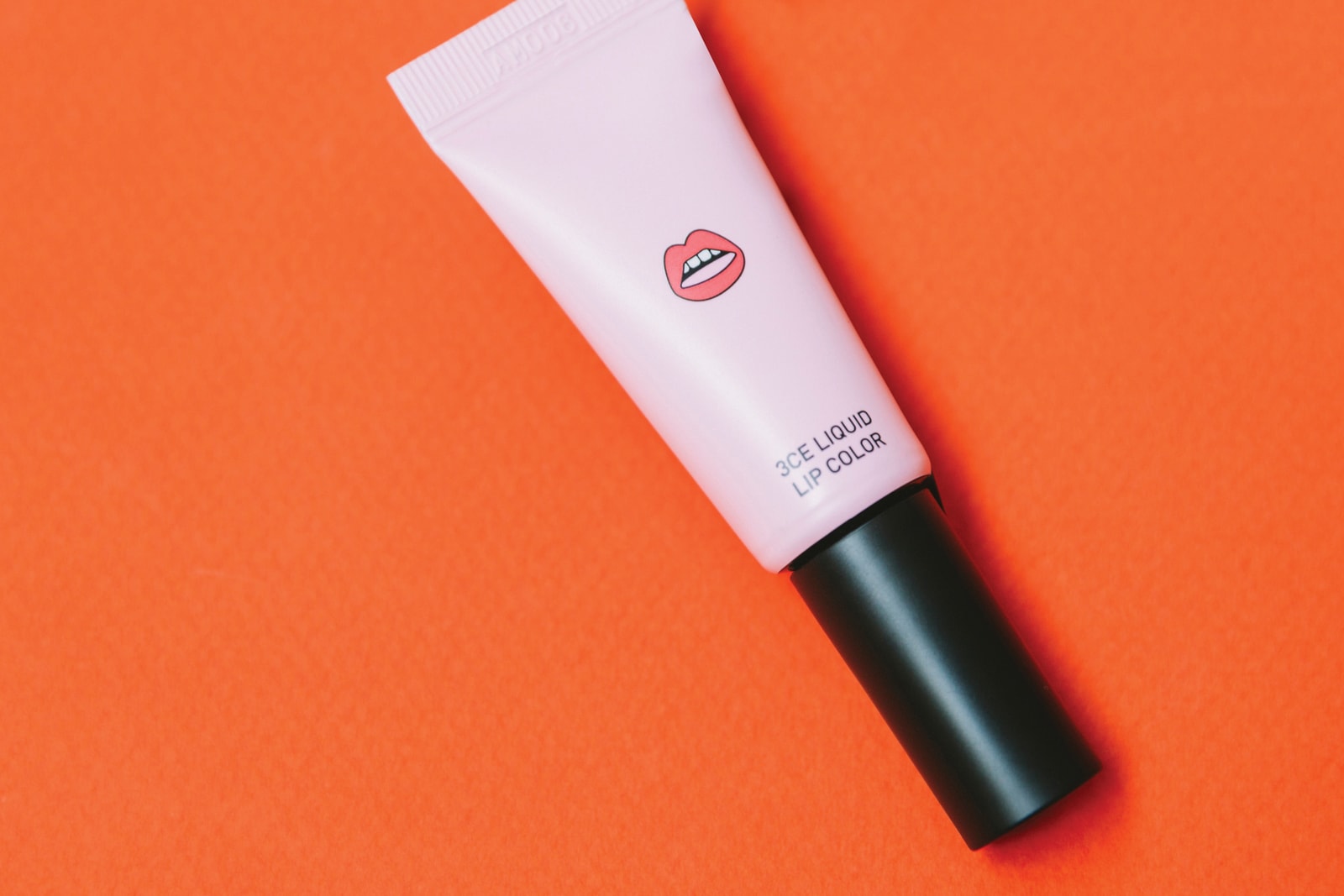 If I ever decide to change up my makeup look, I'll choose a bolder lip. Right now, the liquid lipstick is all the rage in the beauty blogosphere (a trend largely spearheaded by Kylie Jenner's viral Lip Kits). While there's a plethora of amazing formulas out there, Western makeup brands are mostly taking the lead in the category, so I was excited to see what 3CE's Liquid Lipstick ($18 USD) had to offer.
First of all, the color I sampled isn't quite my cup of tea — a bright coral pink that's in the pastel-neon range — but definitely a knockout if you want a K-Pop look. The formula itself was opaque, the wear was comfortable, non-drying and cushiony, and the application was relatively easy with the product's squeeze tube, sponge-tip design. The liquid lipstick goes on thick and balmy, but does dry down to a more matte, powdery finish after a few minutes. However, the product did settle into my lip lines and cake-up a bit when layered and didn't fade evenly. If you're looking for colors that are somewhat unconventional among Western makeup brands, give 3CE's liquid lipstick a try. It has good color payoff, isn't deathly drying like some formulas, but does require a smooth lip base to pull off. – Joanna Fu
Image Credit

Renee Neoh/Hypebae
Share this article