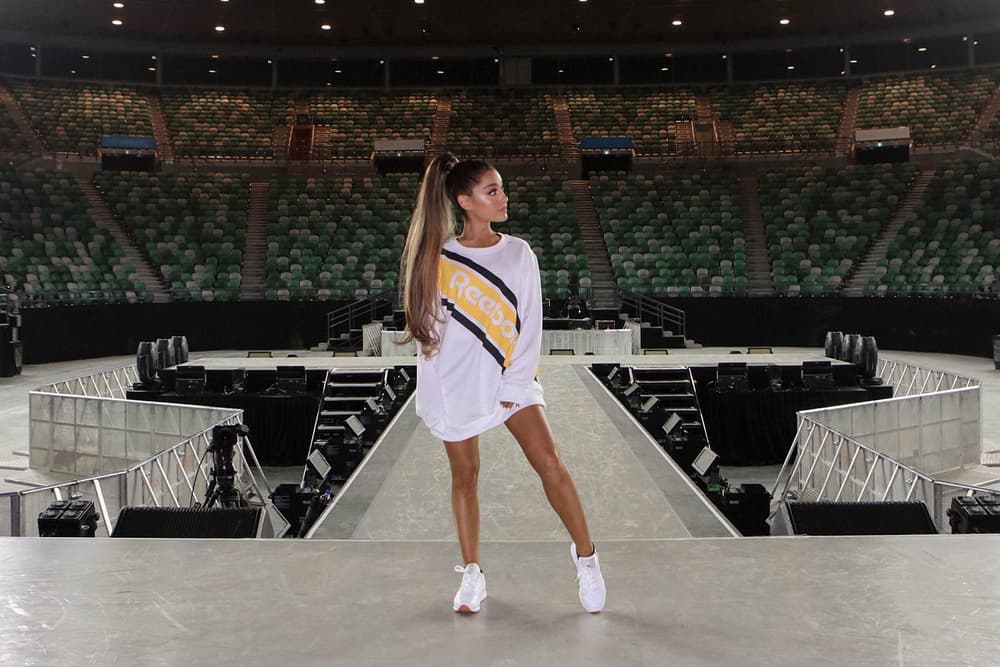 Ariana Grande Is the New Face of Reebok
Major moves.
Pop star Ariana Grande has announced a partnership with Reebok. Alongside Gigi Hadid and Teyana Taylor, Grande will represent the brand's values of confidence and self-belief. She has long supported these ideals and is known for sharing uplifting messages with her fanbase that extends to over 100 million people on social media. She shares the mission behind the new alliance:
"Like Reebok, I fiercely stand for those who express themselves, celebrate their individuality and push boundaries. I'm an advocate for people accepting themselves for who they are. Reebok's message of enabling and encouraging self-belief and self-betterment is something I fundamentally live by. I'm honored to partner with a brand whose mission is to inspire people to be the best possible version of themselves."
In her announcement post, Ariana sports an oversized crewneck from Reebok's 2017 fall/winter collection, which can be found here. Show your support for the new partnership with the hashtag #ArianaxReebok.
Share this article