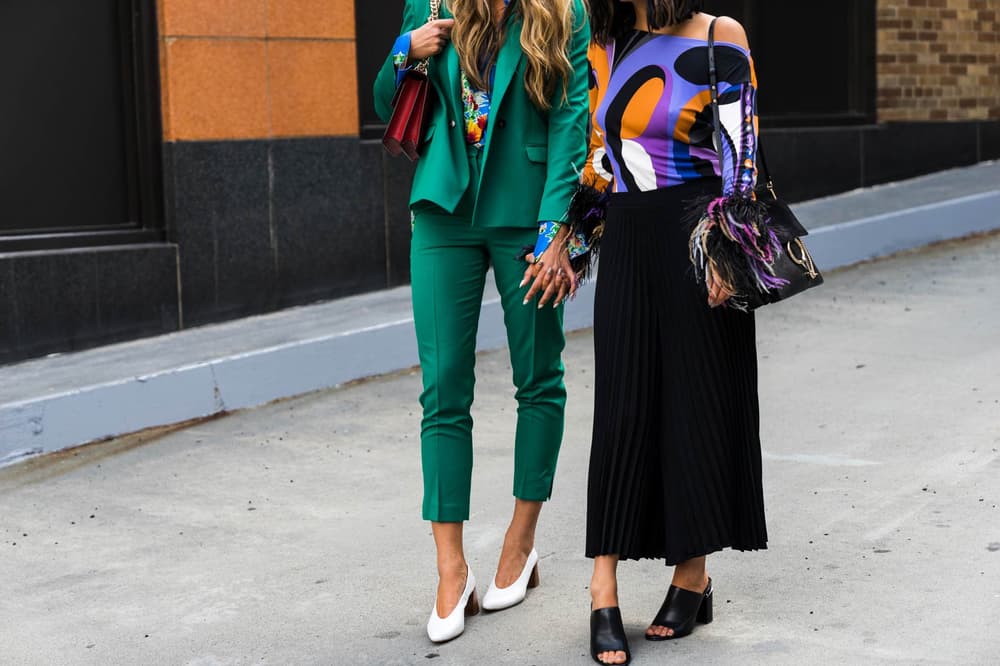 Fashion
Here's a Guide to Recreating New York Fashion Week's Best Streetwear Trends
Join the in-crowd.
Here's a Guide to Recreating New York Fashion Week's Best Streetwear Trends
Join the in-crowd.
New York Fashion Week is off to a strong start with presentations from Calvin Klein and KITH Sport setting the bar high. For seven days, models, influencers, designers and celebrities gather to showcase and observe the fashions for the 2018 spring/summer season and predict trends. Cameras and lights almost require attendees to be dressed to the nines, giving us an unedited look at what's in now. We've rounded up the three best style trends spotted in the crowd and created a short guide to recreating these looks.
Peep the list below to find out how you can rotate high style into your wardrobe.
Joggers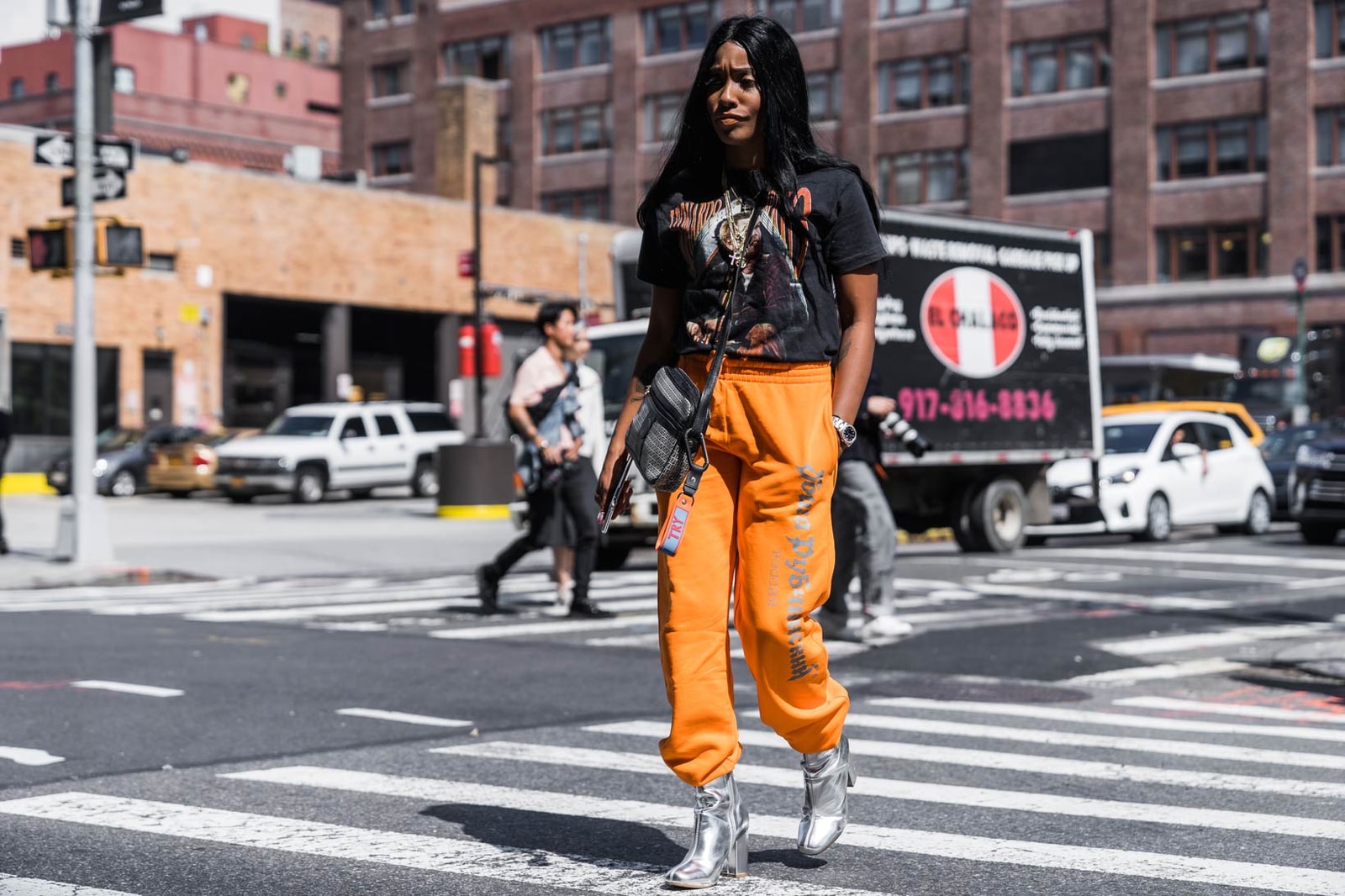 Joggers were previously shunned as a garment for the lazy but they've made a bold return. With the rise of streetwear fashion, ladies have been clamoring to get their hands on a pair of the cozy pants that we see brands like Champion and YEEZY producing. Formerly seen as too casual for high fashion, joggers have been upgraded and repurposed using materials such as satin, silk and velour. Joggers have more style range that you think. You can throw on sneakers or your favorite pair of platforms to lift your look from basic to bombshell without sacrificing your comfort.
Shop the Look:
Over-the-top Sunnies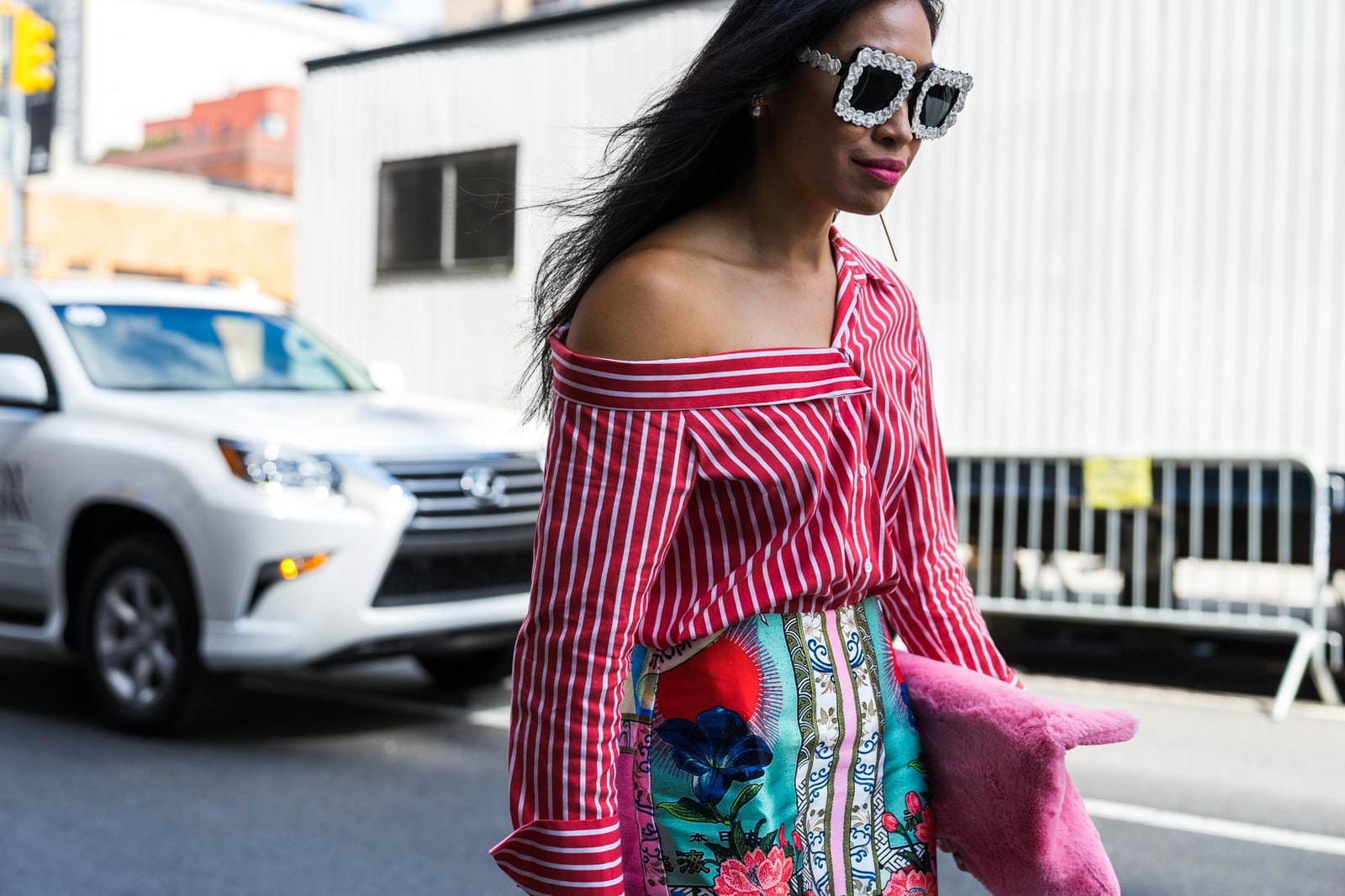 Sunglasses are the ultimate accent piece to complete a look. People don them day or night to avoid stares and keep their eye gaze a mystery. Adding pearls, gold and baubles can take your sunnies from regular to Hollywood. Keep a pair with you at all times to lift up your look and stay cool as ever.
Shop the Look:
Statement bag

The bag you carry suggests a lot about what you do. An oversized tote indicates work while a cute clutch shows your game for anything. At NYFW  ladies keep the load light with smaller bags. Off-White™'s Binder Clip bag is currently the streetwear bag of choice with its standout industrial strap that can be seen from miles away. Using color and texture, a bag can add dimension to a simple look and really pull it together.
Shop the Look:
Photographer

Eddie Lee/Hypebae
---
Share this article