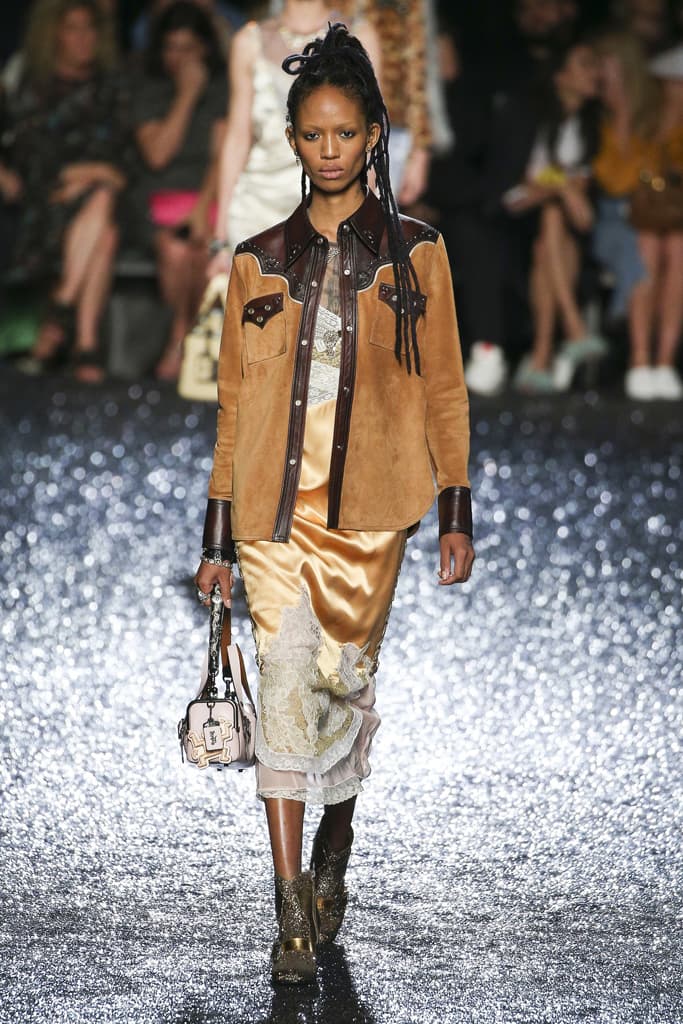 1 of 41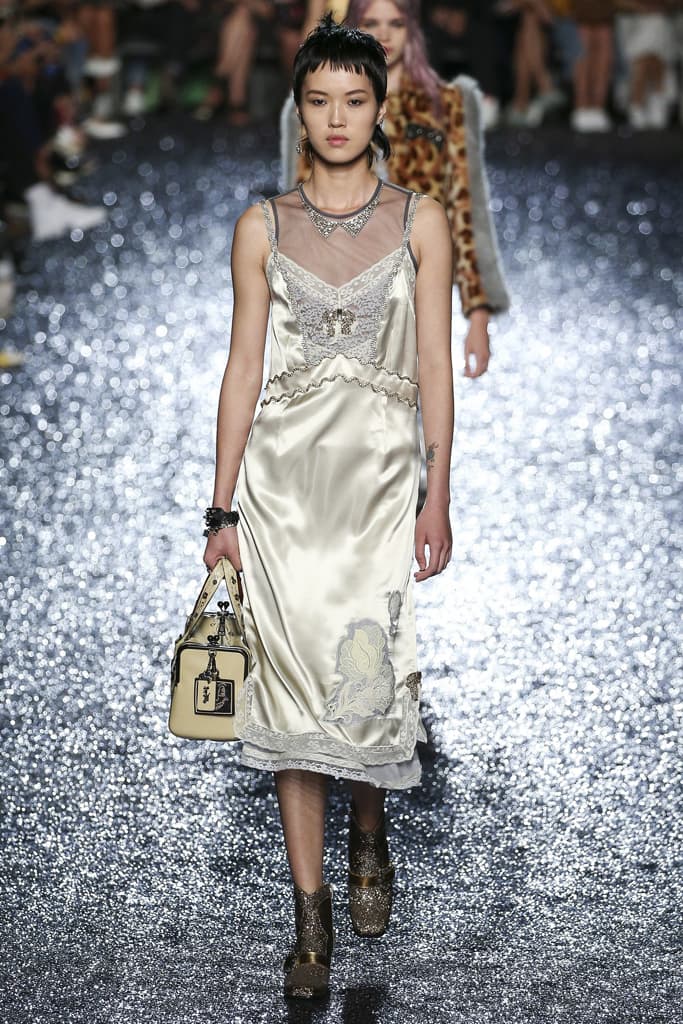 2 of 41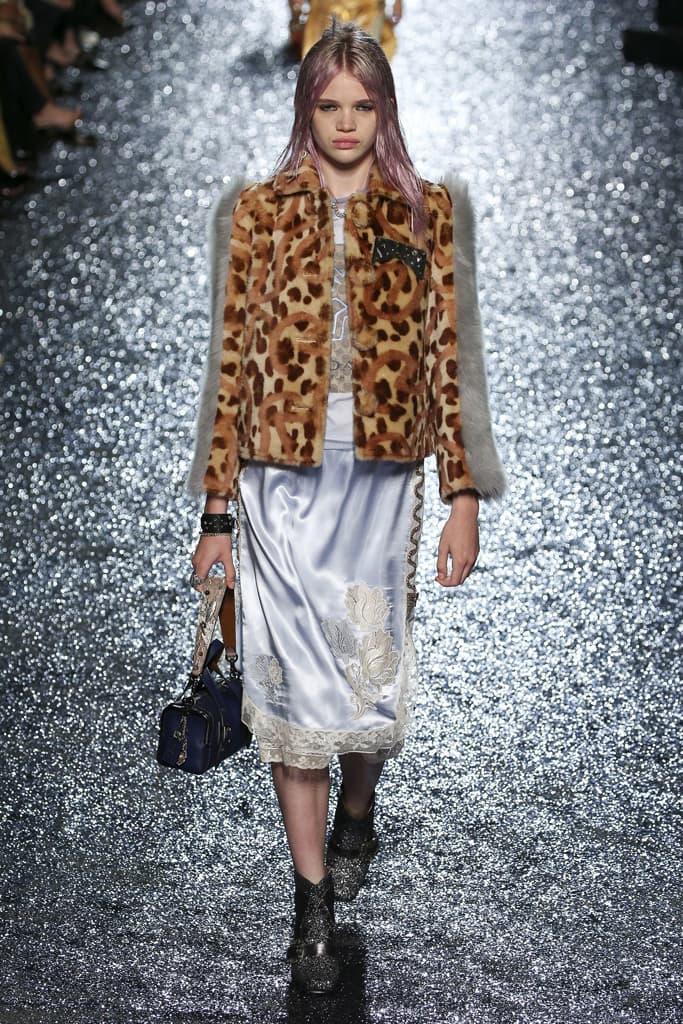 3 of 41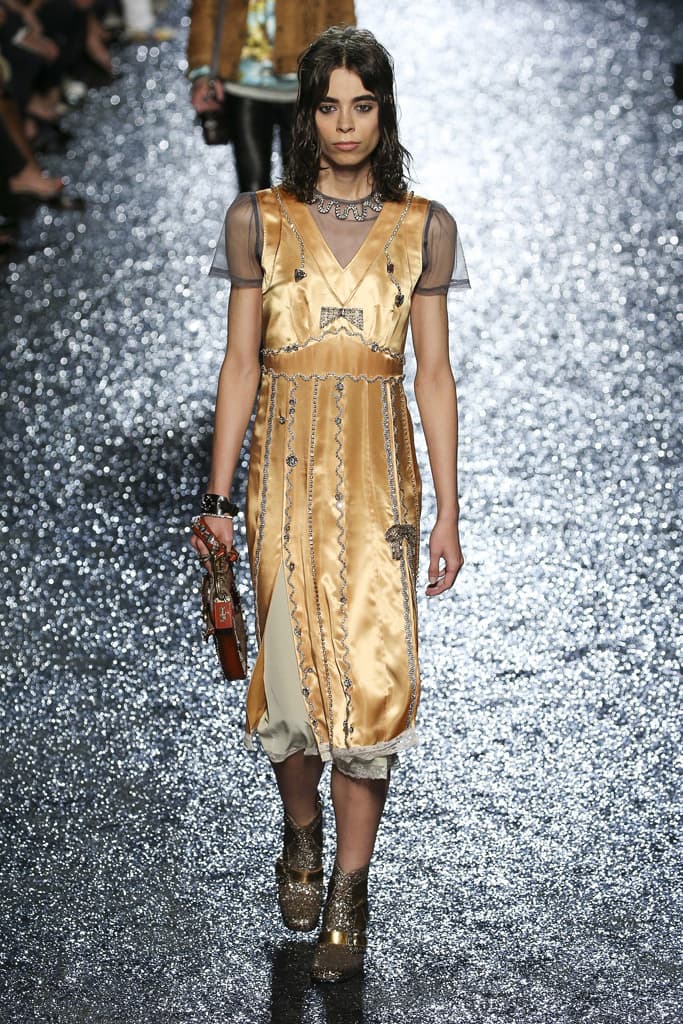 4 of 41
5 of 41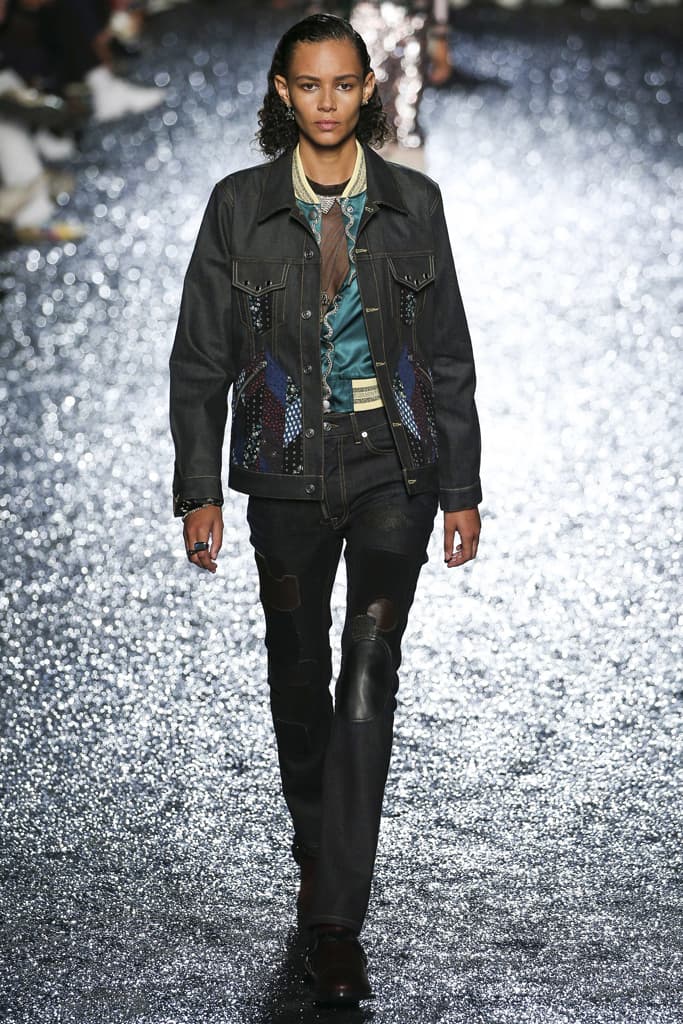 6 of 41
7 of 41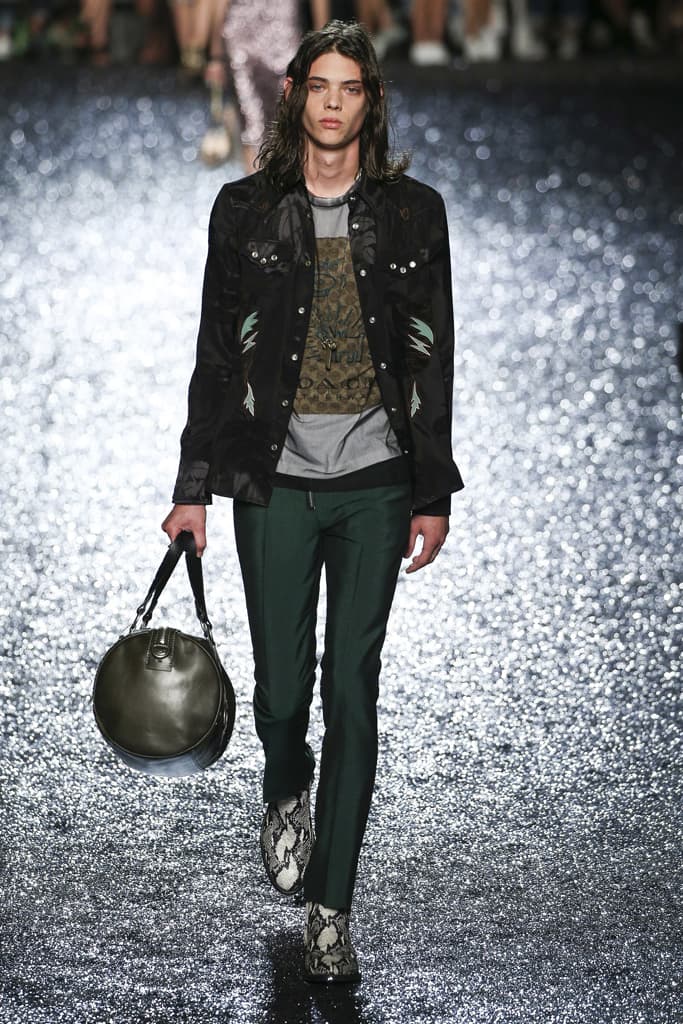 8 of 41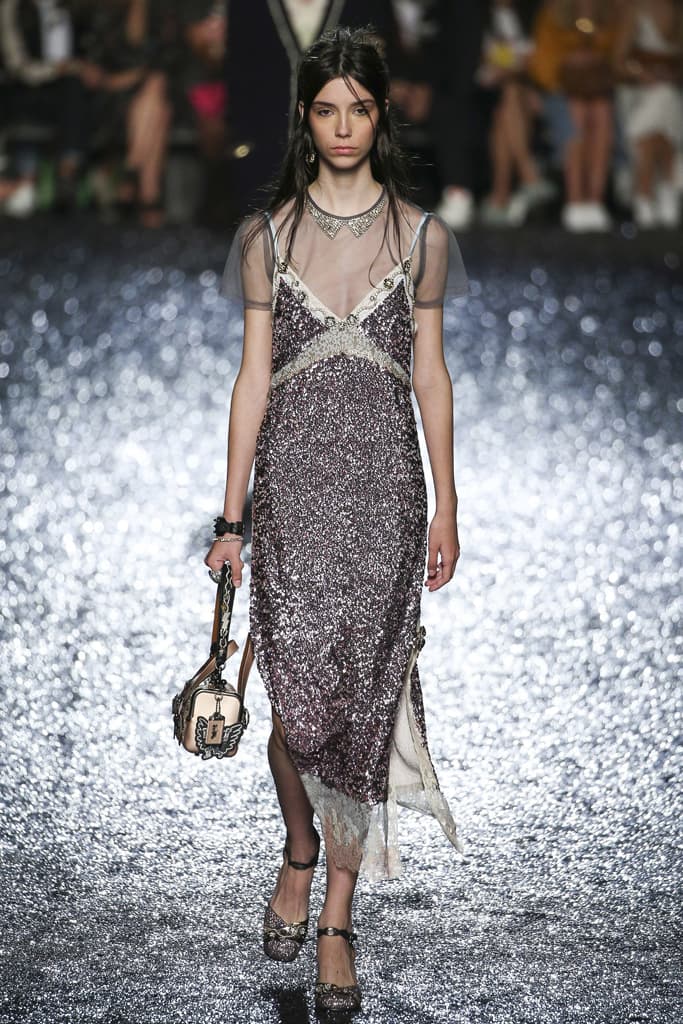 9 of 41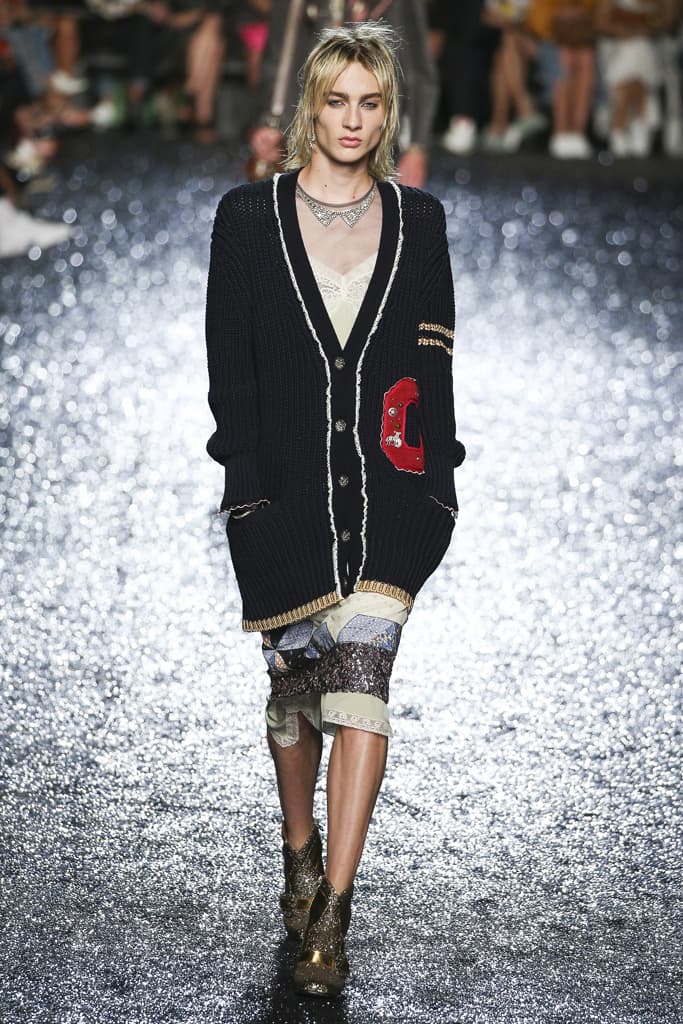 10 of 41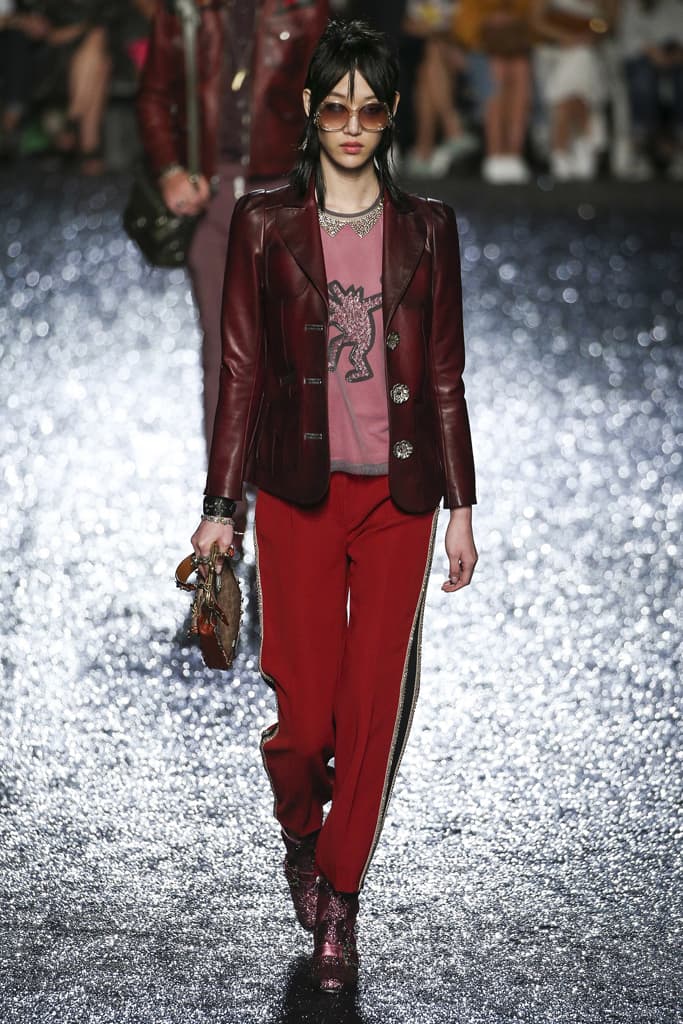 11 of 41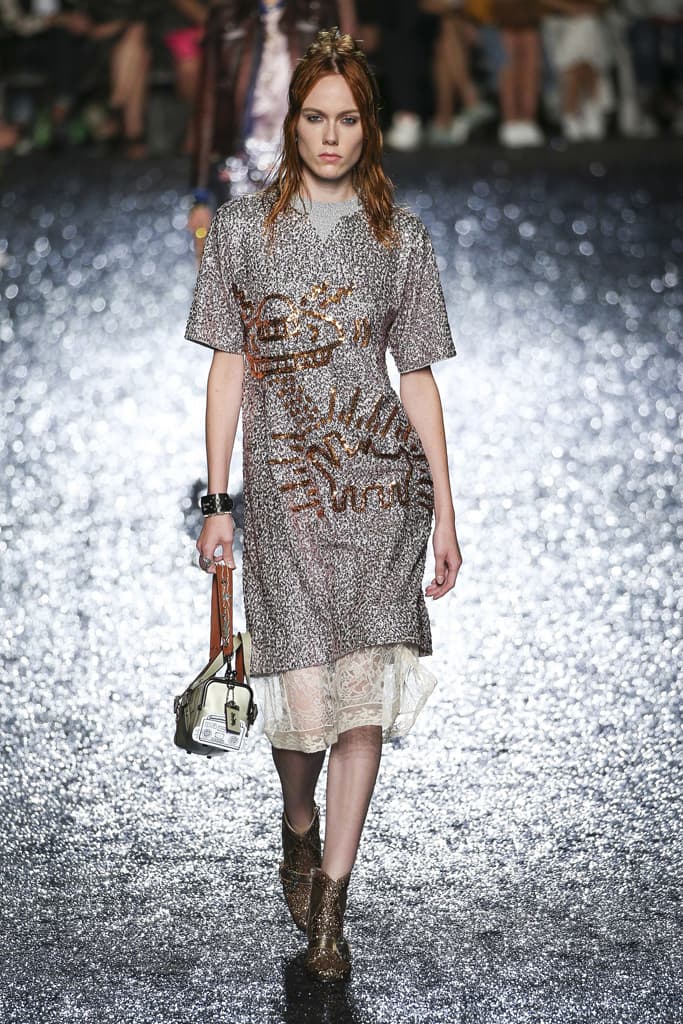 12 of 41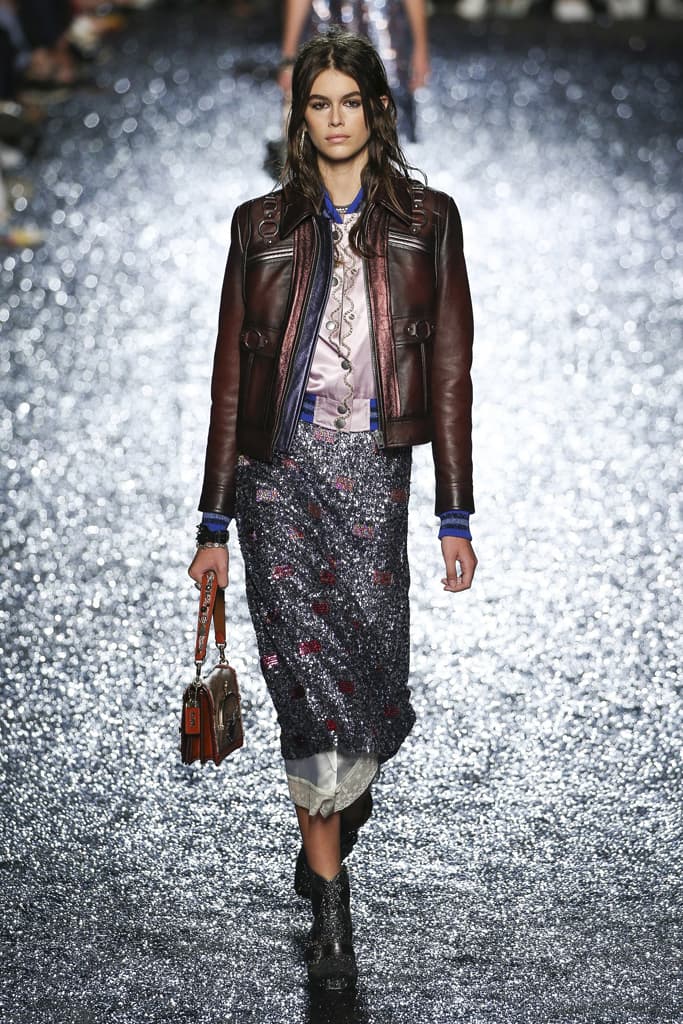 13 of 41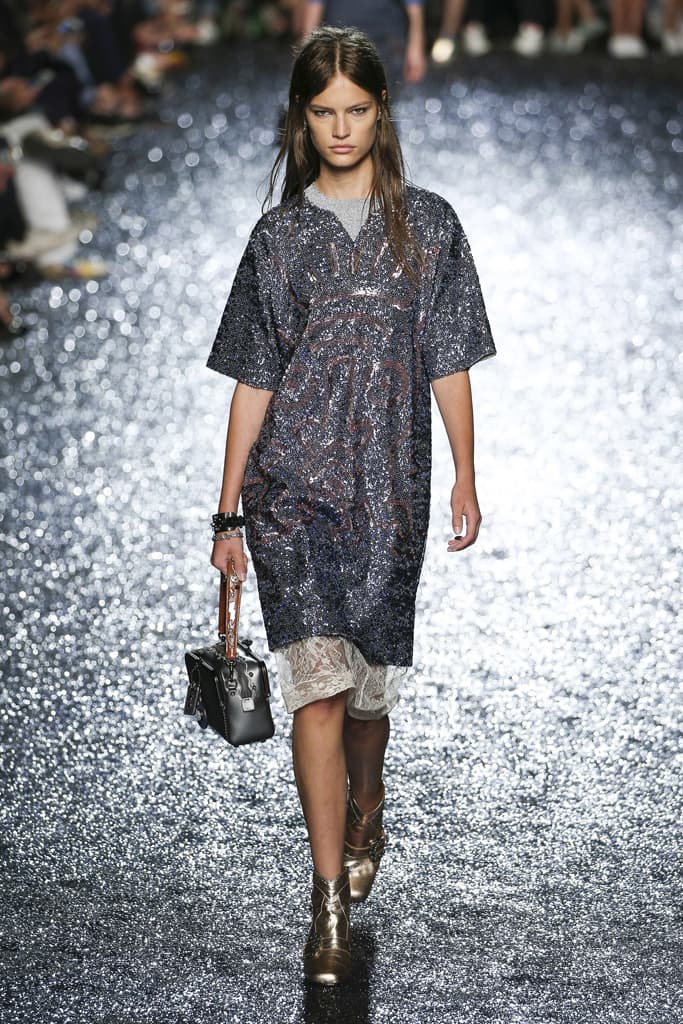 14 of 41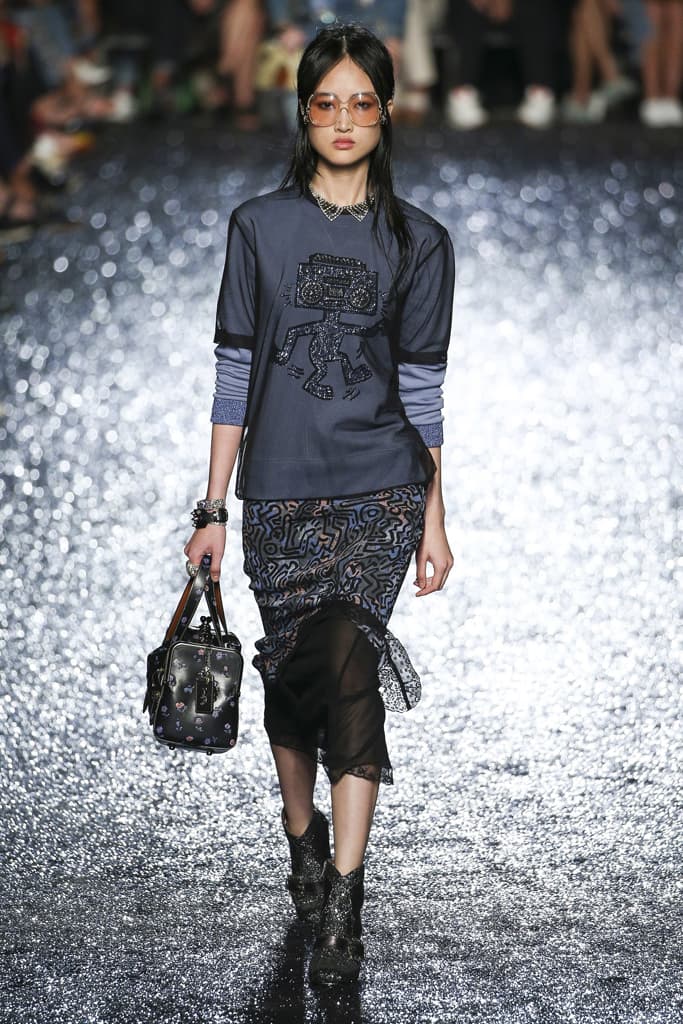 15 of 41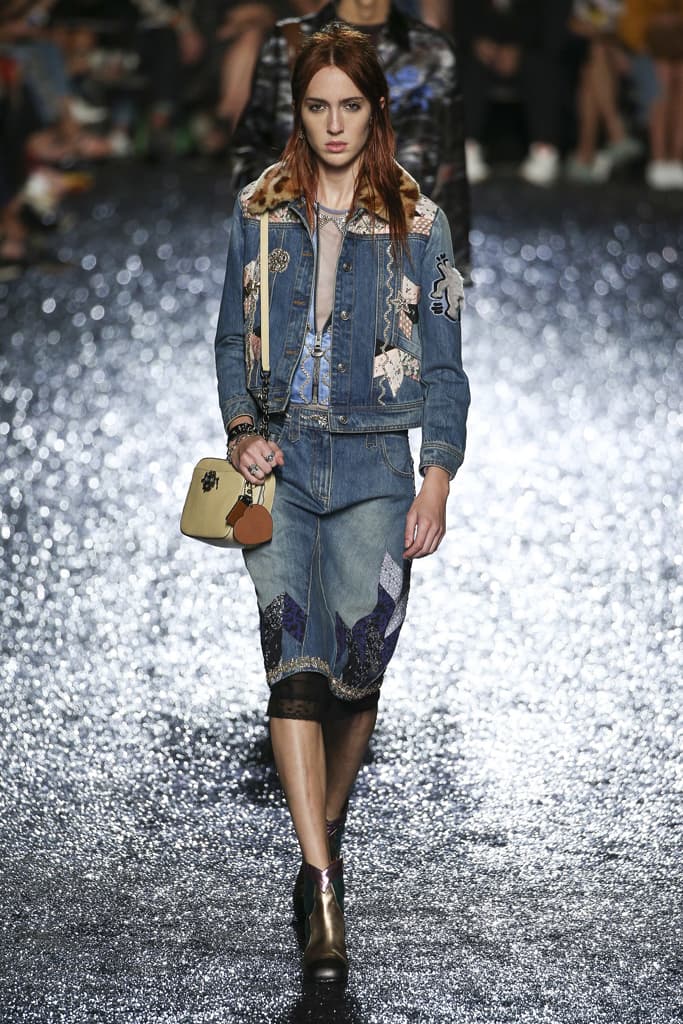 16 of 41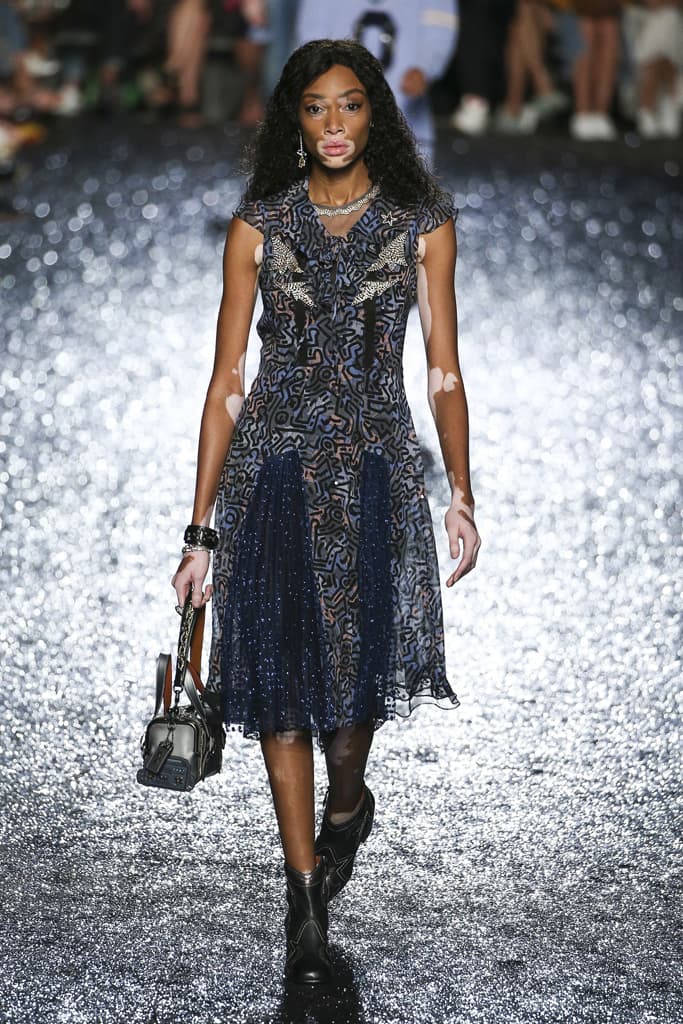 17 of 41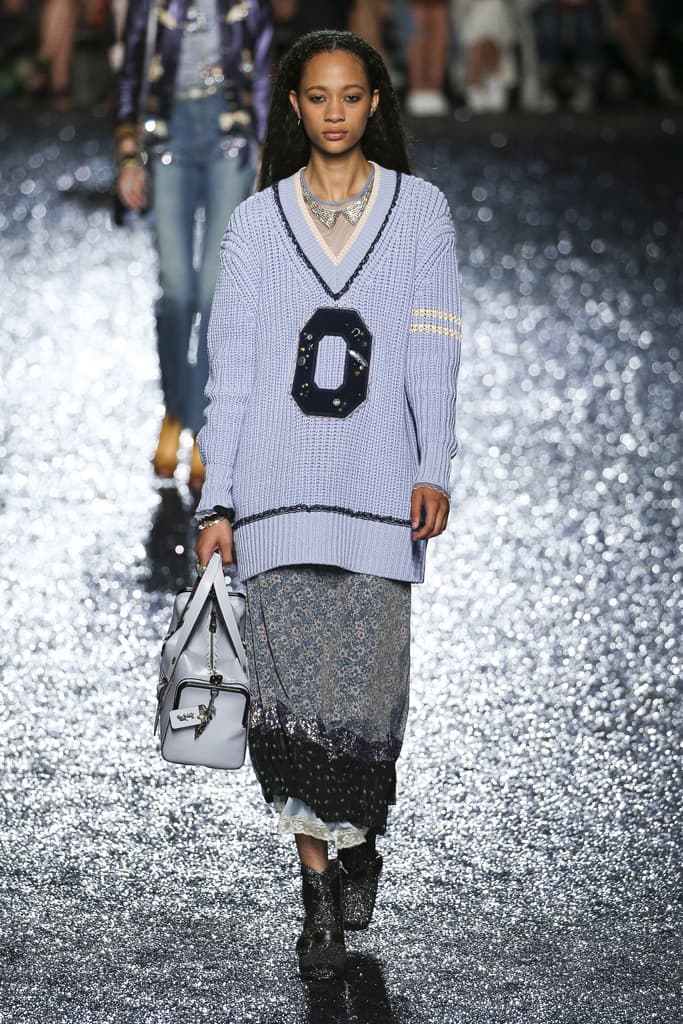 18 of 41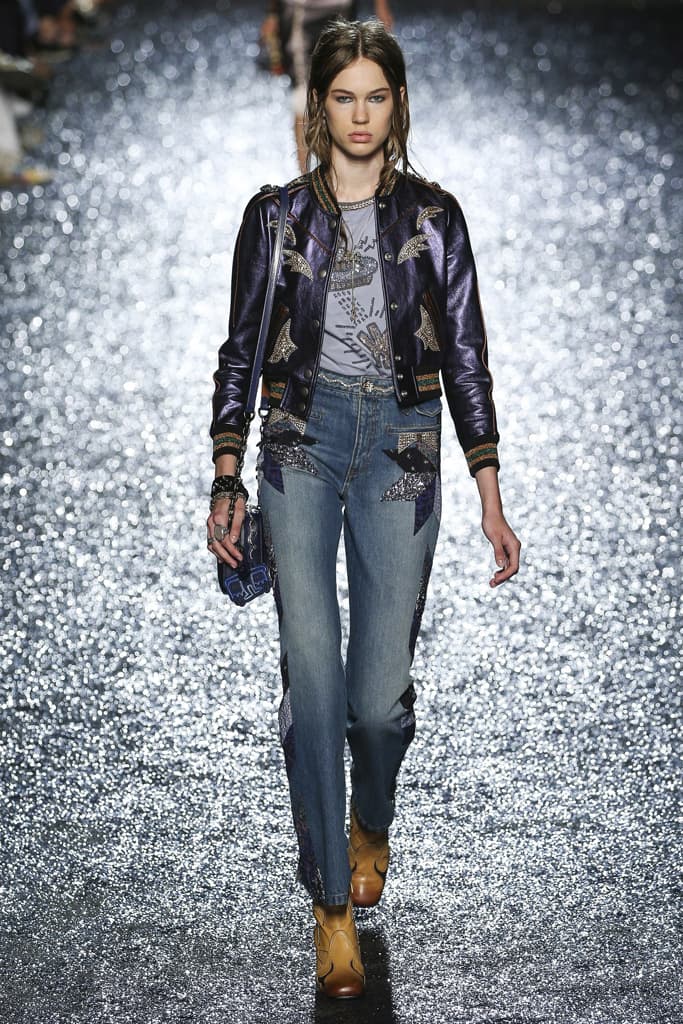 19 of 41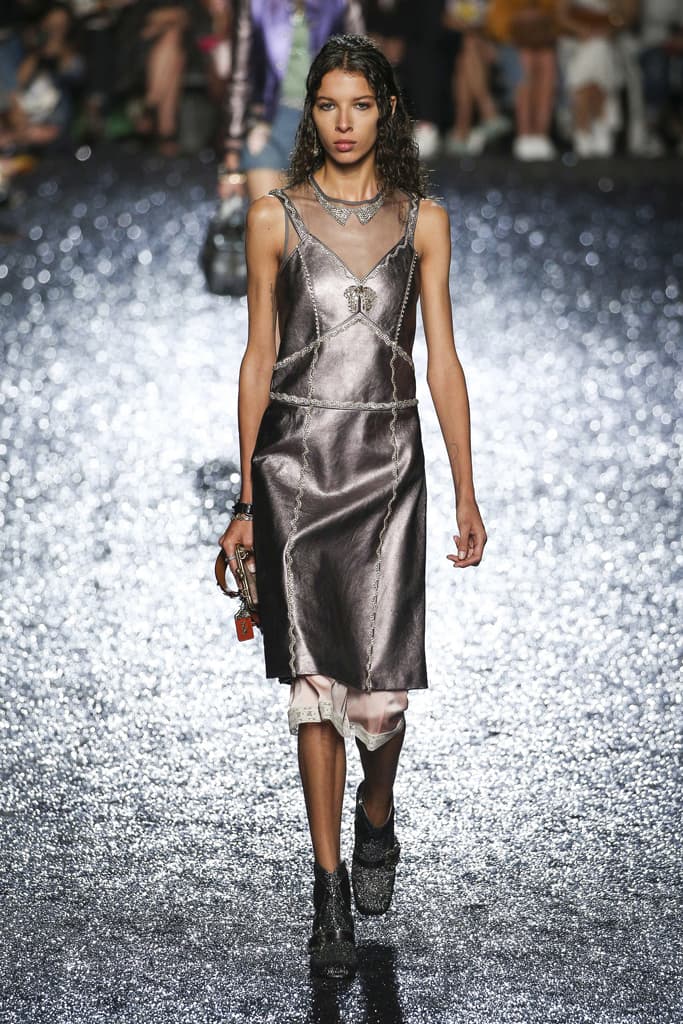 20 of 41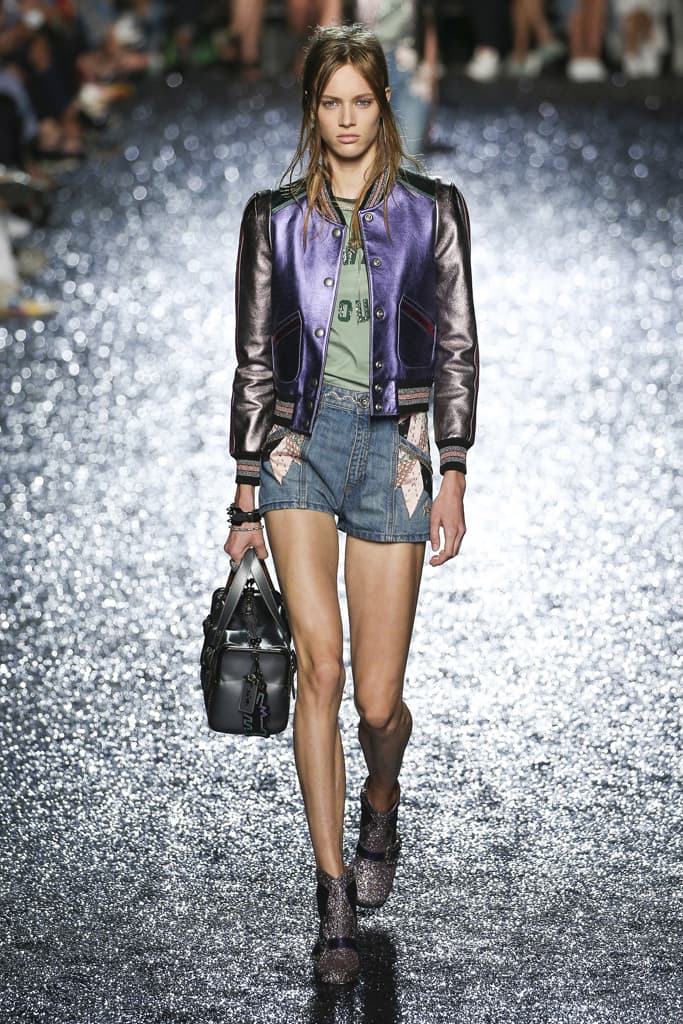 21 of 41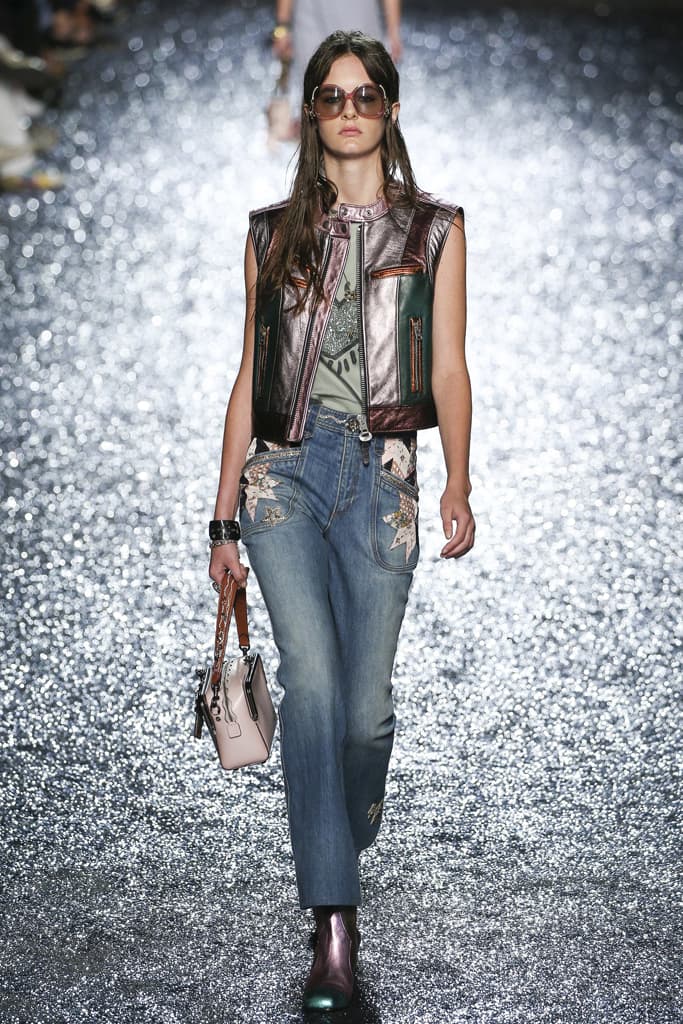 22 of 41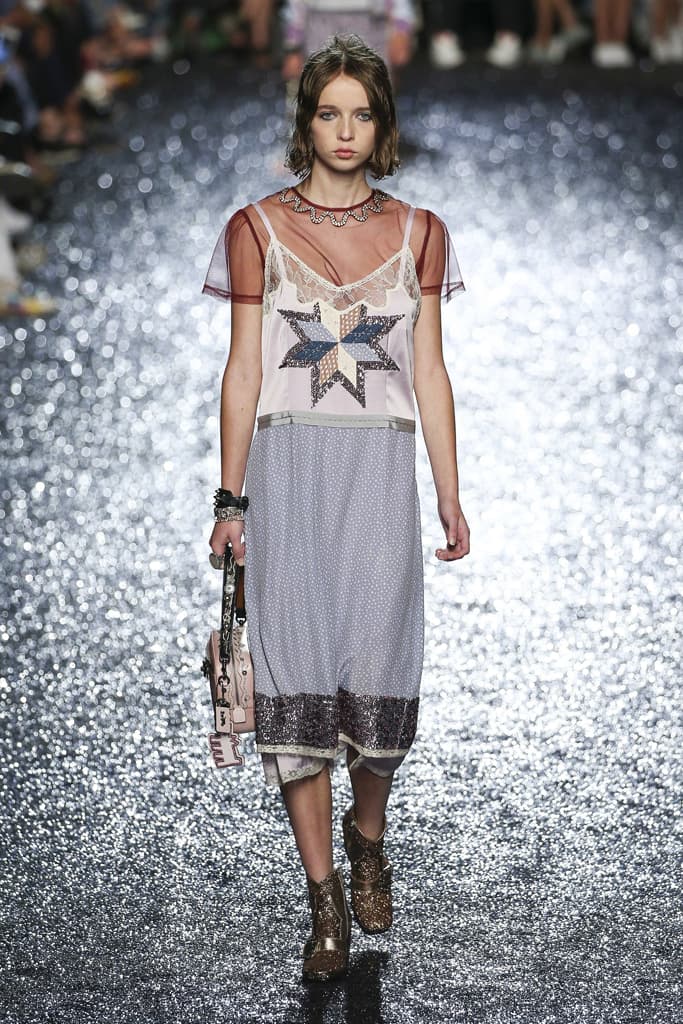 23 of 41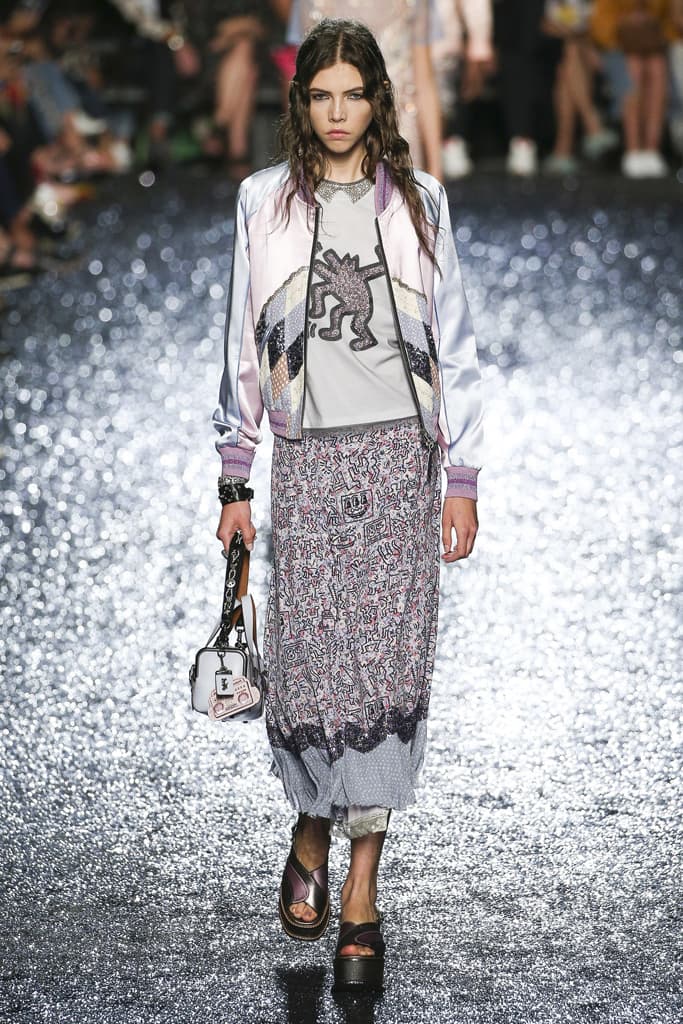 24 of 41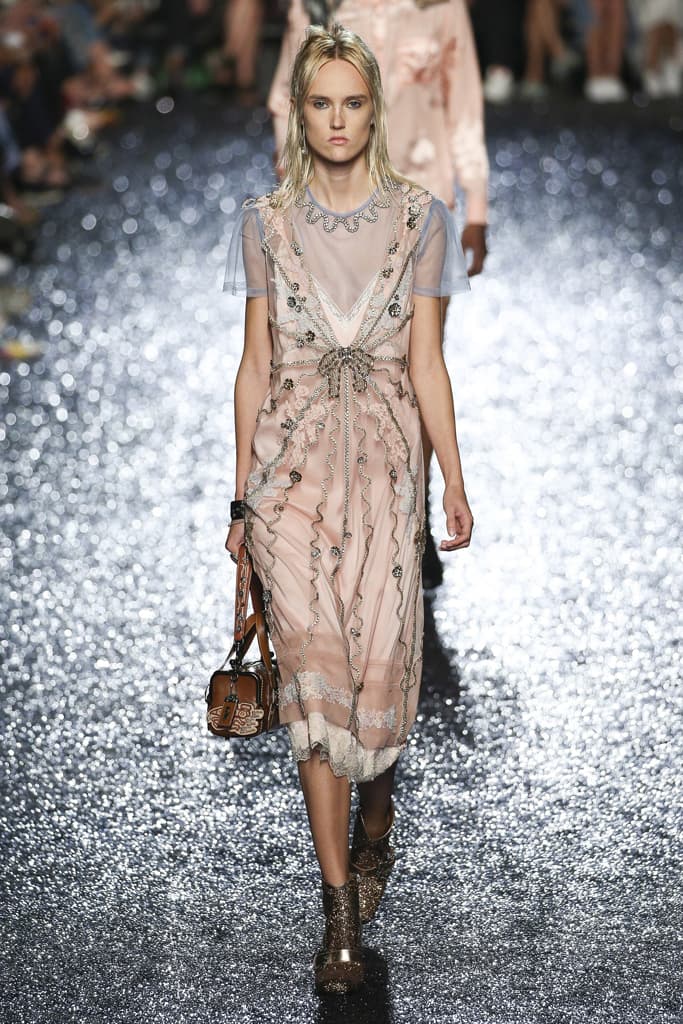 25 of 41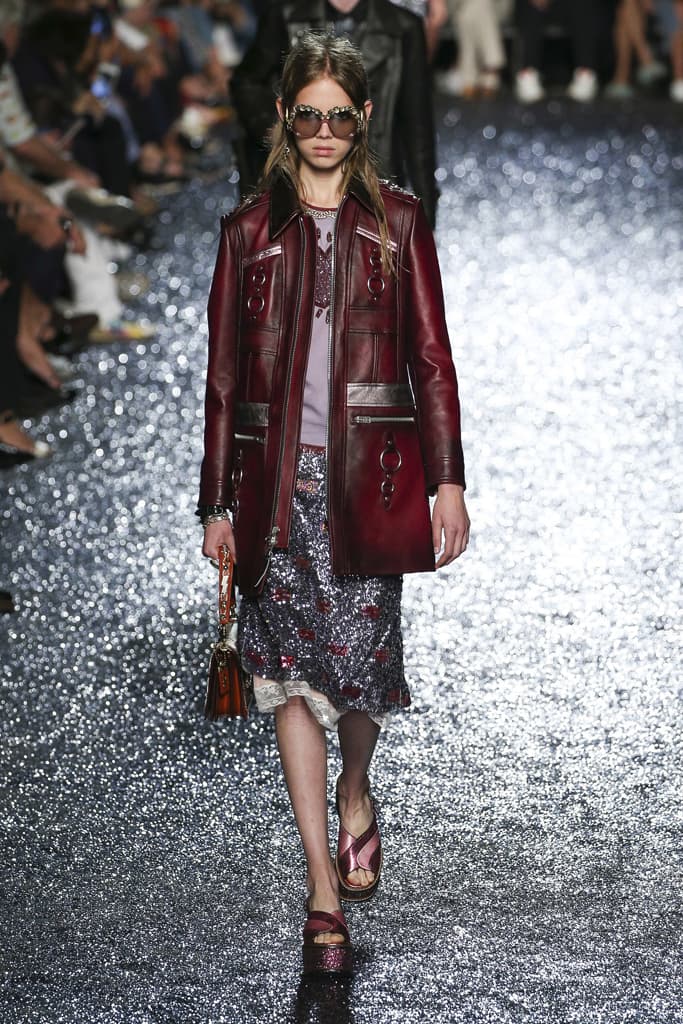 26 of 41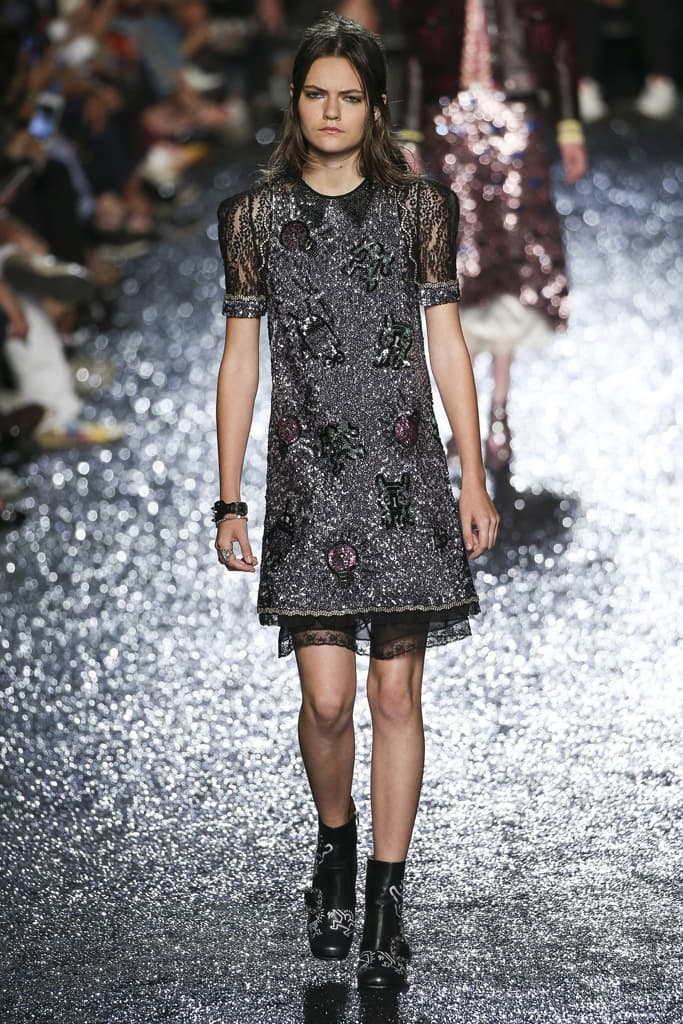 27 of 41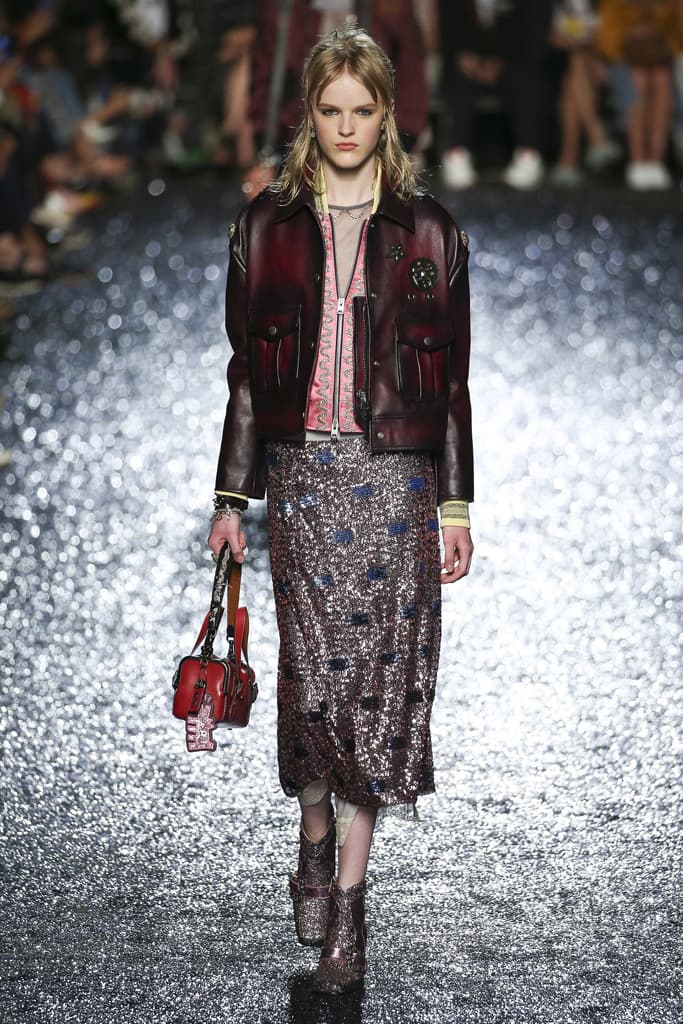 28 of 41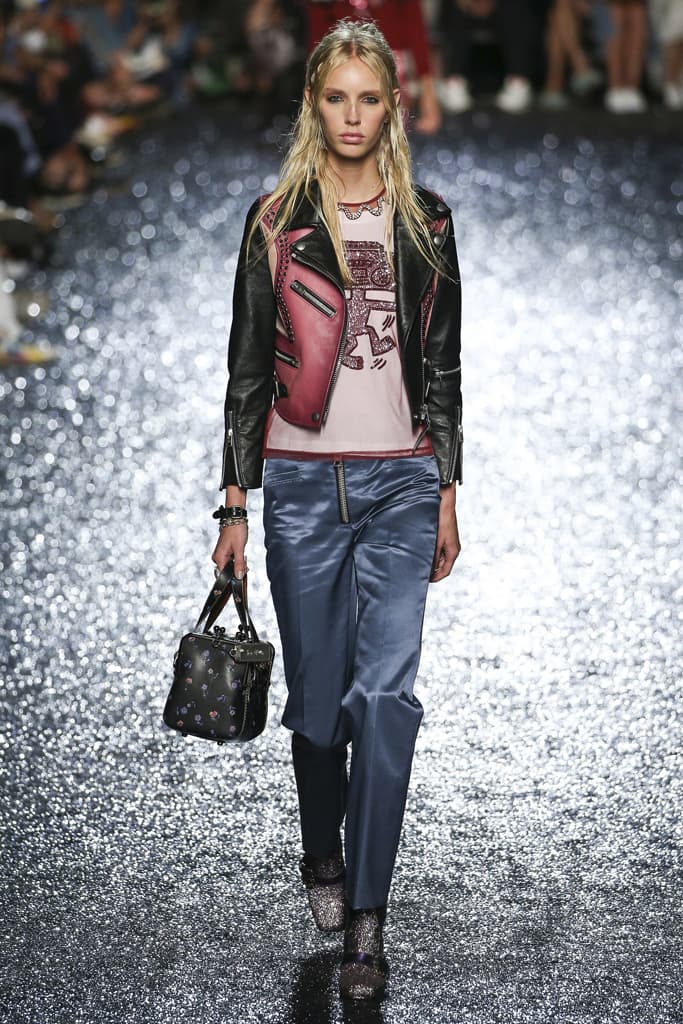 29 of 41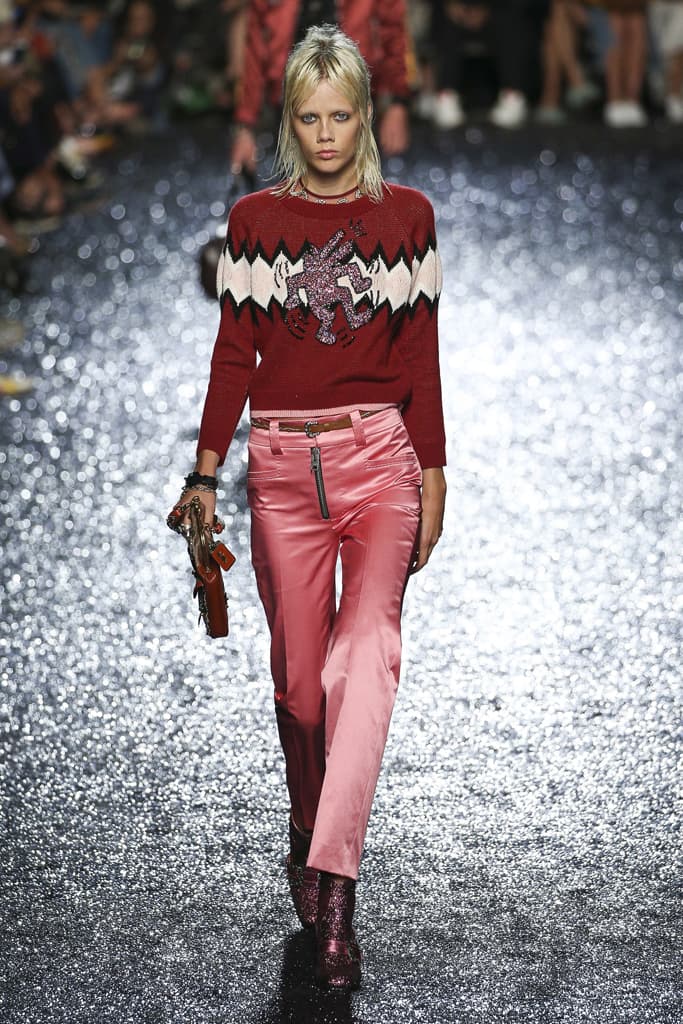 30 of 41
31 of 41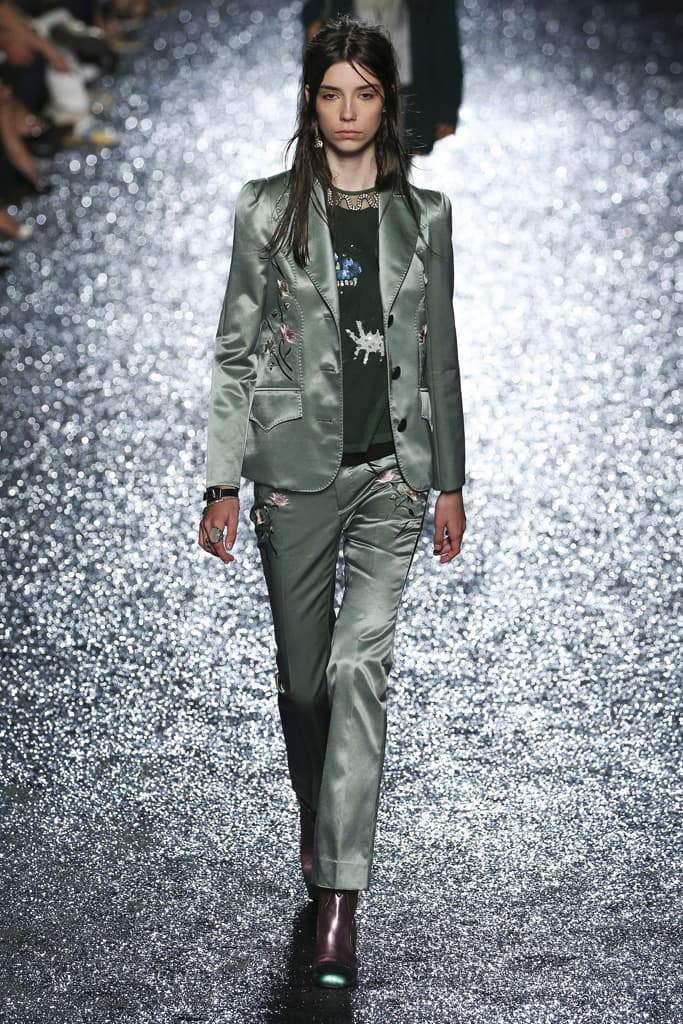 32 of 41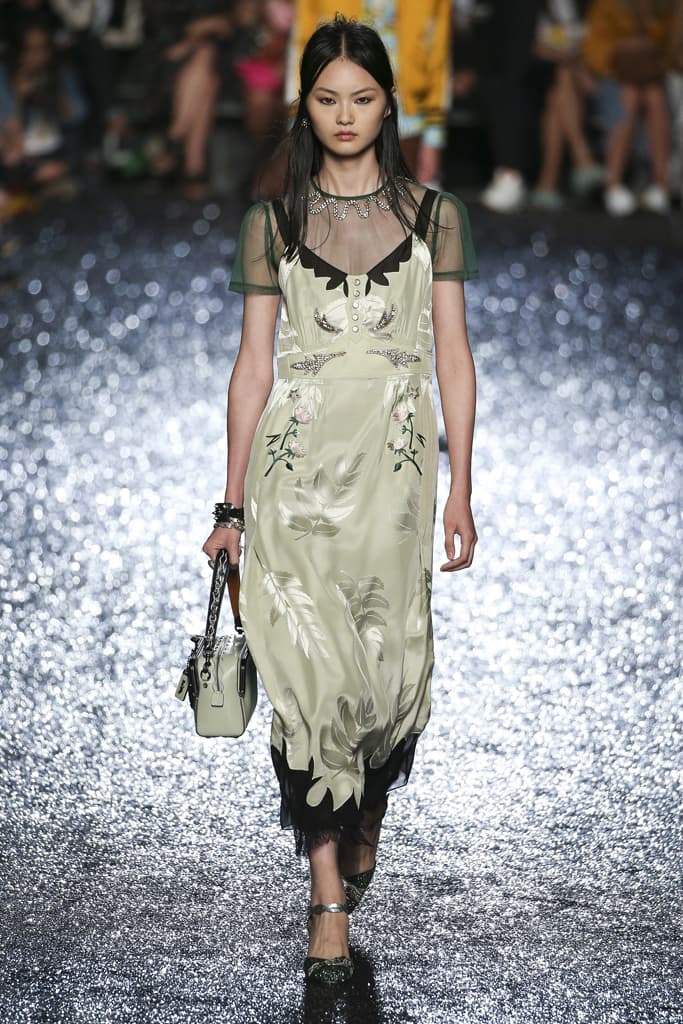 33 of 41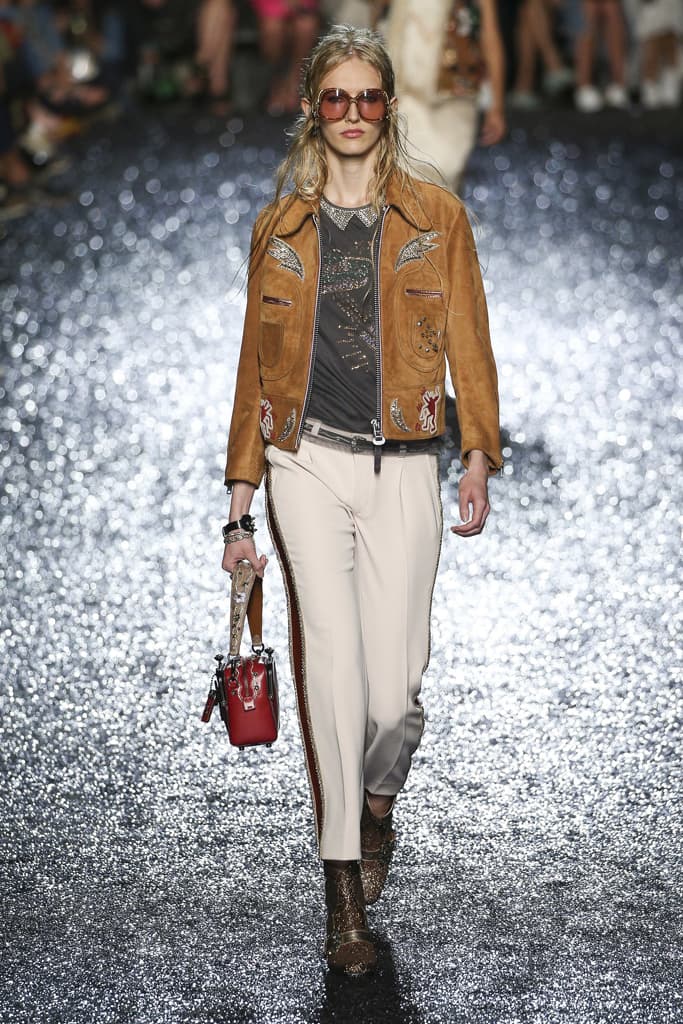 34 of 41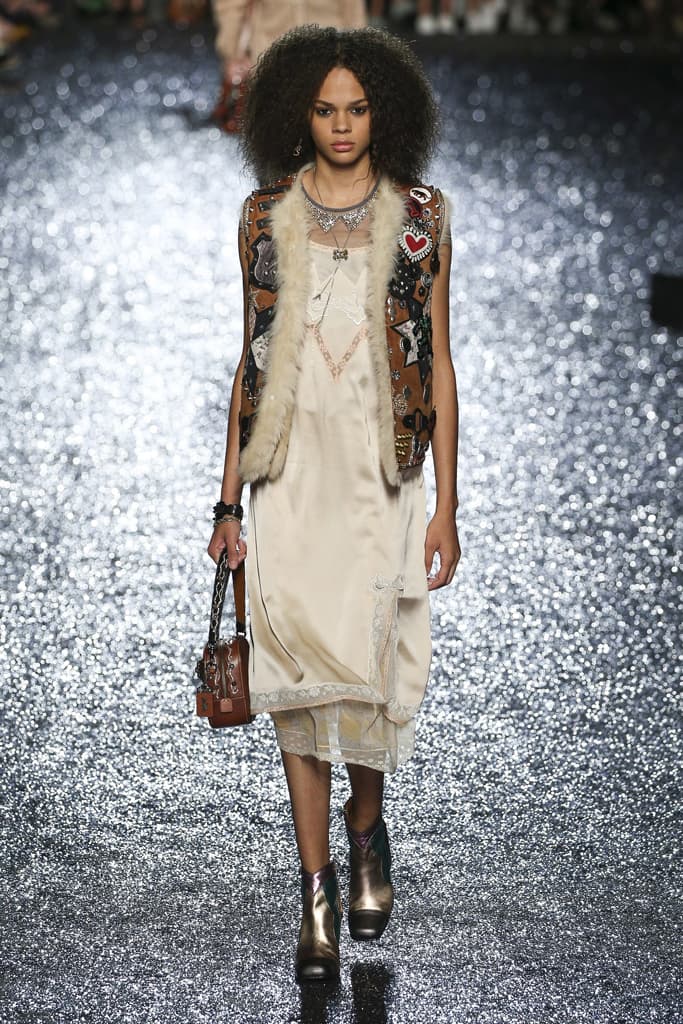 35 of 41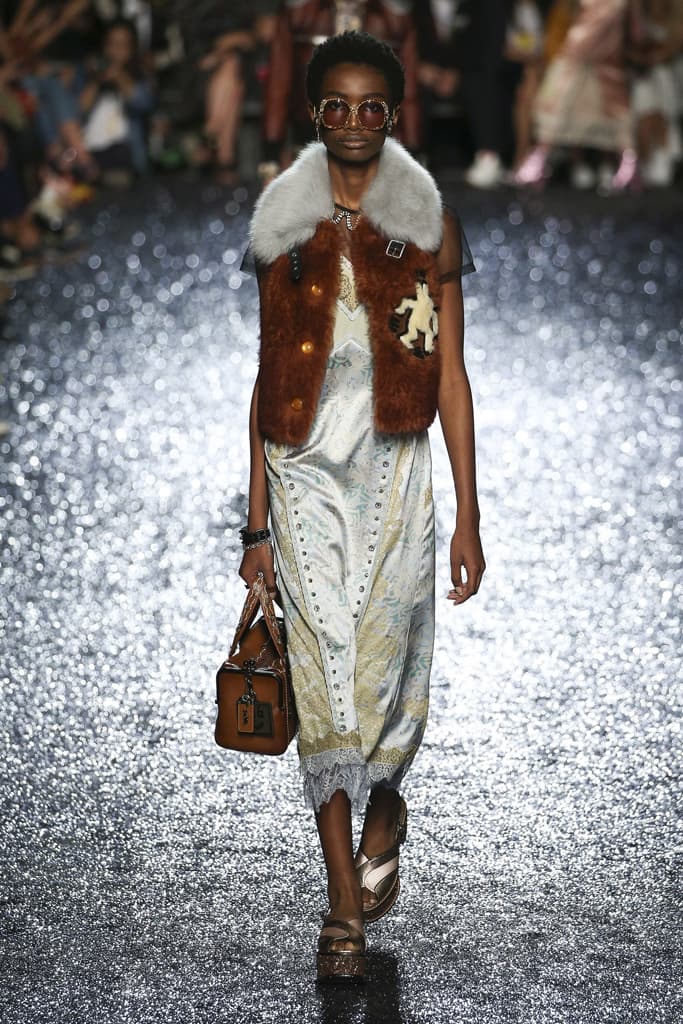 36 of 41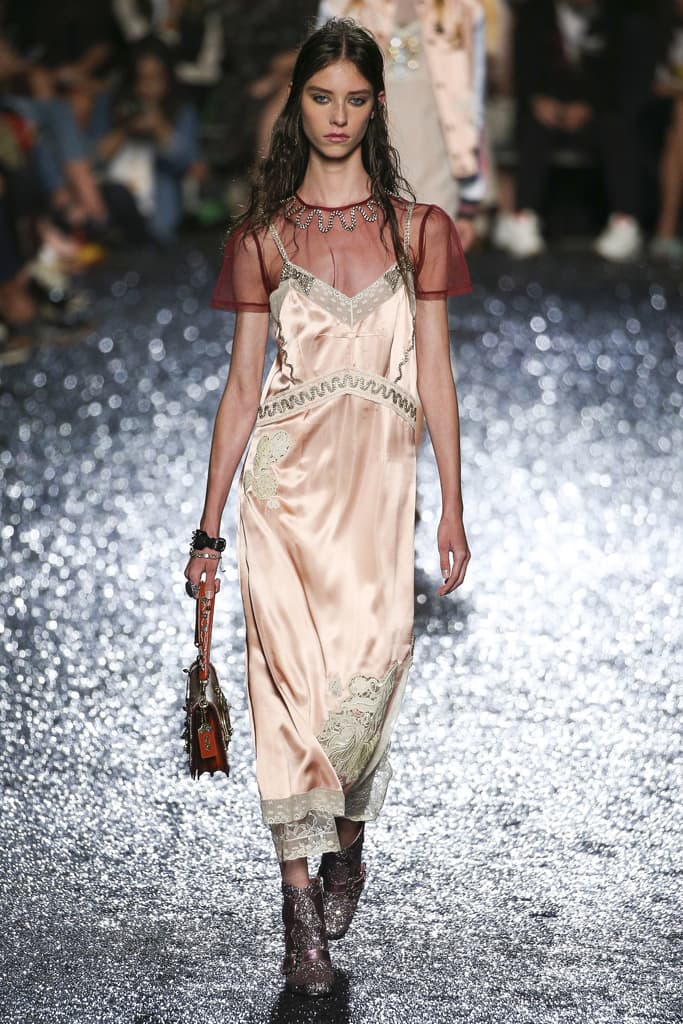 37 of 41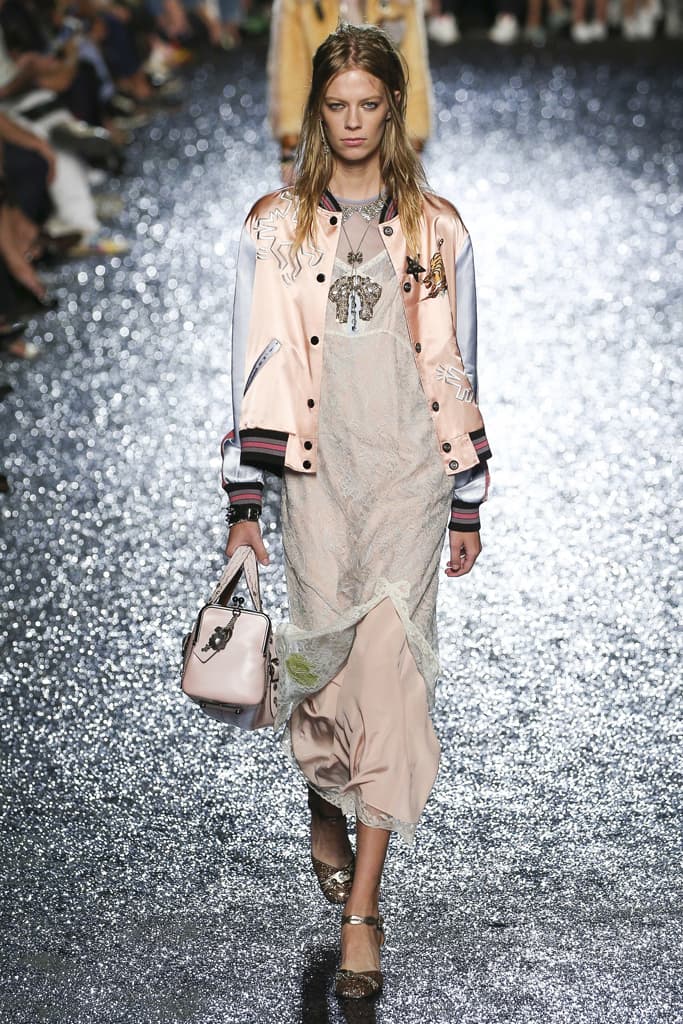 38 of 41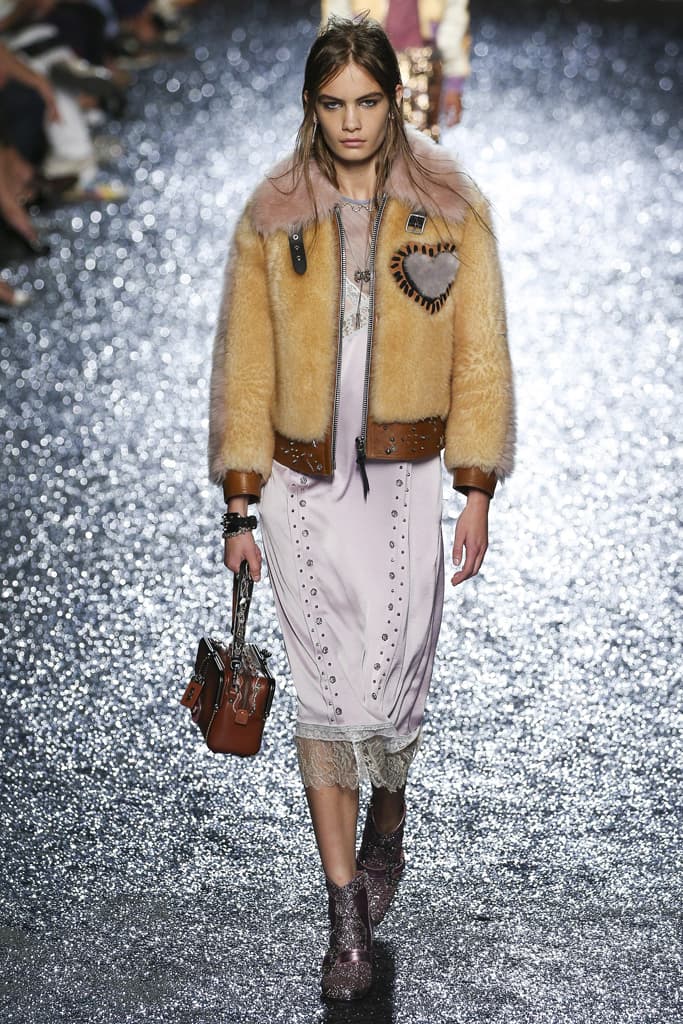 39 of 41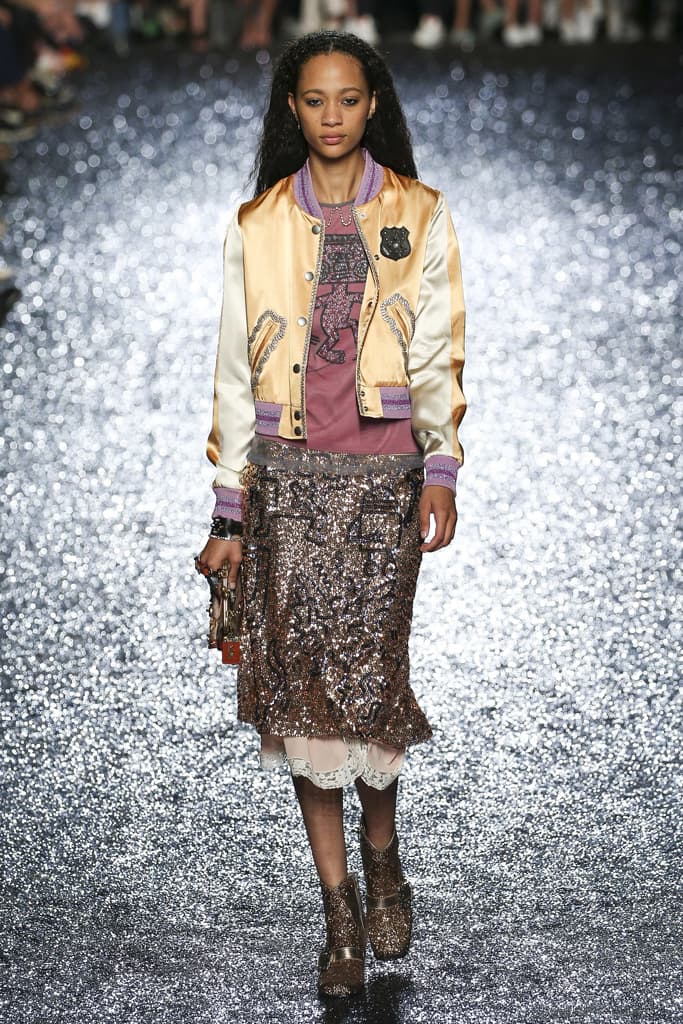 40 of 41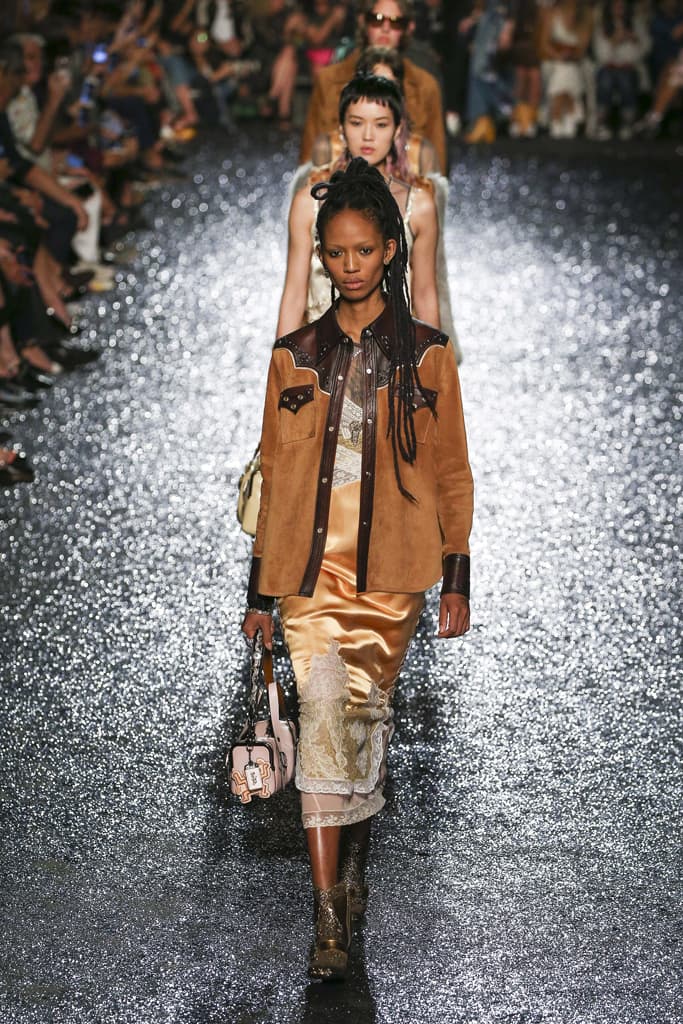 41 of 41
Fashion
Glitter Is Everything in Coach's Spring/Summer 2018 Show at NYFW
We've never seen a runway like this.
Glitter Is Everything in Coach's Spring/Summer 2018 Show at NYFW
We've never seen a runway like this.
Coach's Spring/Summer 2018 Collection was all about sparkles, with everything from the runway being paved with glitter, to the actual clothes that incorporated gleaming sequins and pearls.
British Creative Director Stuart Vevers put focus on eveningwear, with innocent satin slips contrasting with biker jackets and petticoats. The twinkling collection followed a desaturated color palette that covered everything from shades of blue to pastel yellows, and managed to combine glitter, color and texture in a whole new way.
Focus was on the chrome leather jackets that came in a classic biker silhouette as well as a sleeveless version, and the printed shirts and dresses in different colors and styles. Vevers also payed homage to graffiti artist Keith Haring, who is famous for his iconic cartoonish characters. The collection was graced by the classic Haring figures, big and small, and the addition of his bold lines and designs really made the collection unique.
Famous models like Adwoa Aboah, Winnie Harlow and Kaia Gerber walked the runway, and Selena Gomez, who is the face of Coach, sat in the front row. Click through the gallery above to peep the party-ready looks.
Share this article