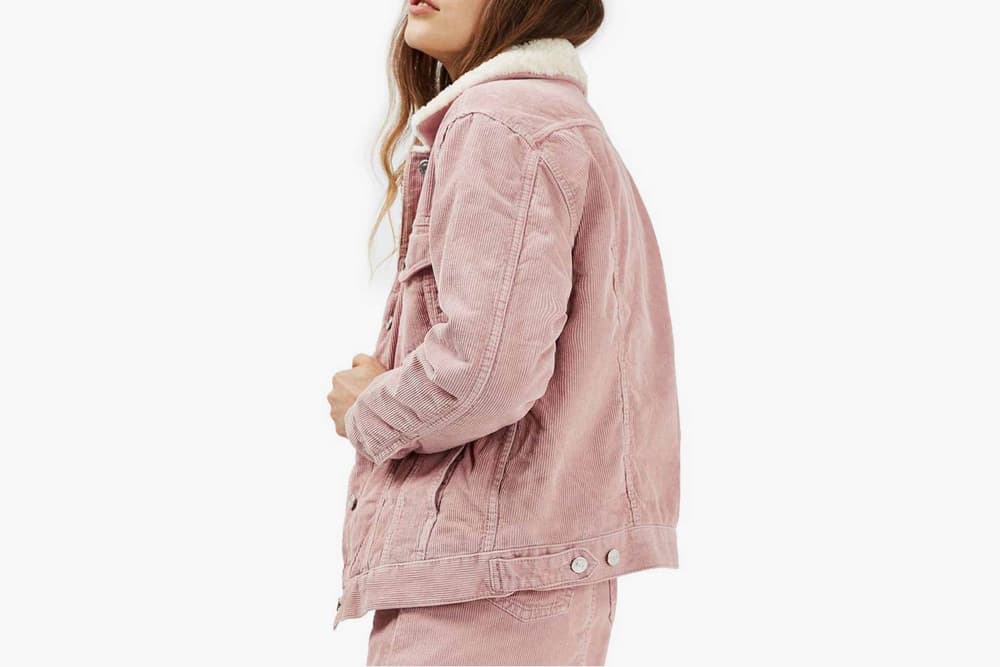 Fashion
A Cozy Girl's Guide to Corduroy – The New Denim
Here's how you can shop this fall's hottest trend.
A Cozy Girl's Guide to Corduroy – The New Denim
Here's how you can shop this fall's hottest trend.
Denim is old news. Since its creation in 1873, the blue-dyed material has rested on a pedestal in the global fashion arena. Its durability and long-wear make it the perfect medium for jackets, pants and skirts — in fact, it works for anything really.
For decades, corduroy has served as its forgotten stepsister, but that reality is no longer. Retailers have begun to look into cords as an eco-friendly alternative to denim that provides the same look and appeal without an ecotax. The cotton weave material is instantly recognizable and a lot more customizable than denim. It takes well to dyes, allowing for a range of rich hues that can be worn throughout the year.
To keep you ahead of the times, we've rounded up some forward-thinking brands that are creating corduroy pieces you need.
Acne Studios originally led with denim for its Blå Konst line. The wares were well received but the brand pushed things further with its second drop. Its Fall/Winter 2017 collection mixes prints, patterns and textures like corduroy for a perfect collage of surf and streetwear. Pieces like the straight-legged corduroy jean arrives in a rich, sky-blue hue that looks like denim but has a softness that can't be duplicated. The garment is joined by blazers, coats and even a dress crafted from the material. Acne Studios is certainly onto something.
Reformation is renowned for its clothing that is both eco-friendly and stylish. Its garments hit the sweet spot every season, and the Fall 2017 offerings are no different. The new Winnie pant and Abbey skirt have an otherworldly fit that hugs the body in a way that denim hasn't before. Not only are they cozy, but can hold up through the winter with an added pair of stockings or socks.
Stussy broke the streetwear mold and featured corduroy in its Summer 2017 collection. The material is traditionally used for cool weather garments, but the brand lightened up the wefted weave for the summer weather. The range includes a lightweight track hoodie and coat that have us rethinking all the possibilities.
The Cords & Co. is a Stockholm-based label that is new to the scene. Its entire ethos is based around the belief that corduroy is the best alternative to denim. For its debut collection, styles like the "Poppy Red" sweatshirt and overalls are both crafted from the weaved cotton. The brand's commitment to quality is shown in each item.
Uniqlo is a reliable source for all things minimal and long-lasting. Its foray into corduroy-crafted pieces is no surprise due to the brand's experimental nature. Spotted in its new line are a pair of burgundy corduroy leggings that promise to be warm and comfortable — two irresistible things. The piece is currently retailing for $2 USD on the brand's site. You're welcome.
Image Credit

@easecollect
---
Share this article