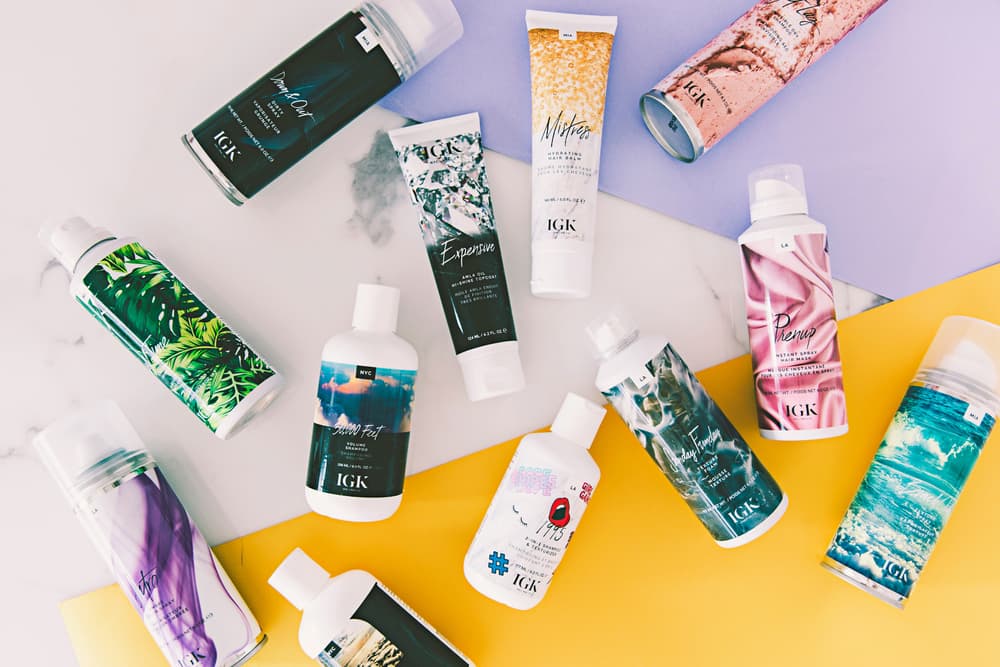 Beauty
Here Are 8 Editors-Approved IGK Hair Products You Need to Try Right Now
Ladies, time to up your hair game.
Here Are 8 Editors-Approved IGK Hair Products You Need to Try Right Now
Ladies, time to up your hair game.
Let's talk about haircare. When it comes to beauty, skincare and makeup always tend to be our top priorities, while hair is often overlooked. From misusing heat-styling tools, to causing hair damage with an exhausting amount of bleaching and dyeing, we've got our fair share of bad hair stories. Lucky for us, IGK Hair is here to help change all of that.
Swearing by the motto "No boring hair ever," the brand has an expansive lineup of haircare products that cater to different needs of your mane. Whether you're looking to add lustre or grungy texture to your locks, IGK Hair has basically everything you need to upgrade your hair routine. And of course, a little bit of Instagram-worthy packaging doesn't hurt.
Read on to check out our editors' review of the haircare line. For a chance to win an IGK Hair bundle, head over to HYPEBAE's Instagram now to enter a giveaway.
Jet Lag Invisible Dry Shampoo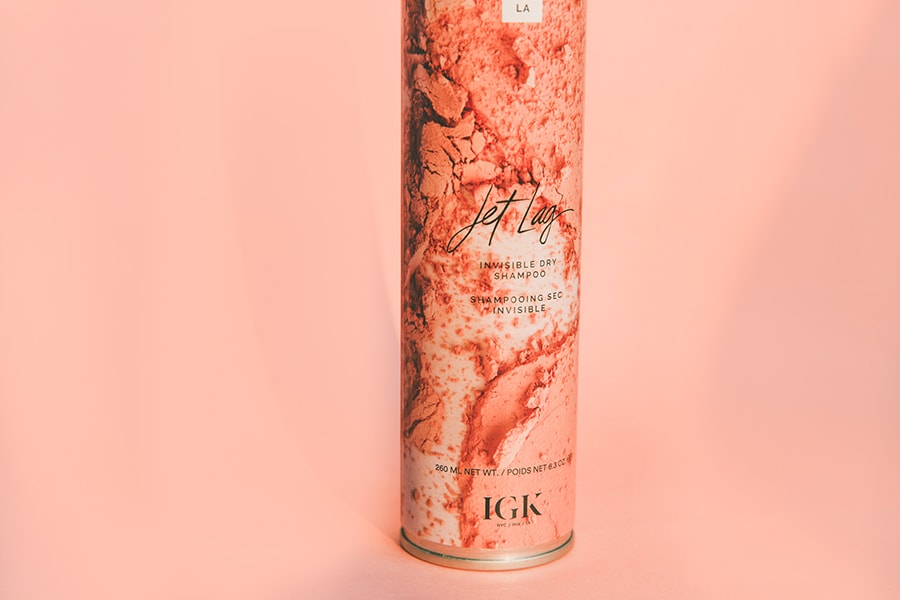 When it comes to hair rituals, there are two types of people — those who shampoo daily, and those who swear that a few days of lather break will do miracles to your scalp. If you've subscribed to the latter, you know that it's nearly impossible to pull through without dry shampoo for the first few transition days. But even for "normal" daily washers, dry shampoo is a saving grace on hotter/more active days, keeping your tresses fresh after the gym, and for days when you're simply running late.
So if you've decided to dive into dry shampoo, which do you choose from all the options out there? My current go-to is OG Batiste, but I've also tried Living Proof, Bumble and bumble and Lush Cosmetics. IGK's Jet Lag Invisible Dry Shampoo ($29 USD) does offer something different from the others. It absolutely soaks up all greasiness and oil, smells amazing and leaves no trace at all on dark hair (a godsend considering traditional dry shampoos leave a powdery white cast no matter what). This product would be a great texturizer that'll add some grit and volume to your roots. — Joanna Fu
1995 2-in-1 Shampoo & Texturizer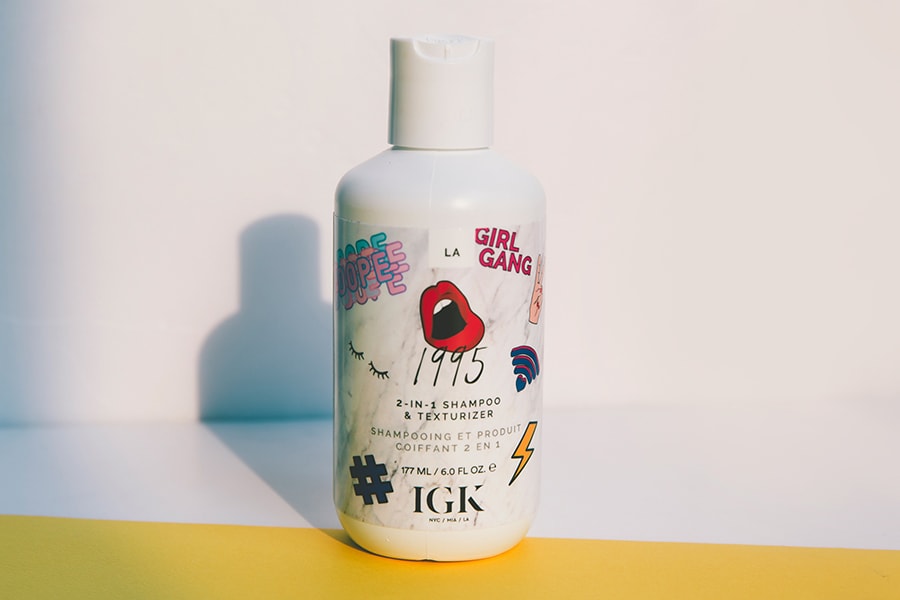 When I say that I'm pretty low maintenance, I really do mean it. As a city girl, you're always somehow rushing from one place to another, and there simply isn't time for a relaxed, 1-hour shower and hair-styling session every morning. If you're always on-the-go like me, you'll be able to appreciate the 1995 2-in-1 Shampoo & Texturizer ($25 USD). Flat hair is the bane of my existence, and this product allows me to create the airy volume and textured look I so covet just by washing my hair. The shampoo hydrates and strengthens hair too even without pairing with a conditioner, so that's a huge plus. And for those who care, this product is sulfate and paraben-free, so you can definitely add this to your daily routine. — Teresa Lam
Sutro Ombre Color Spray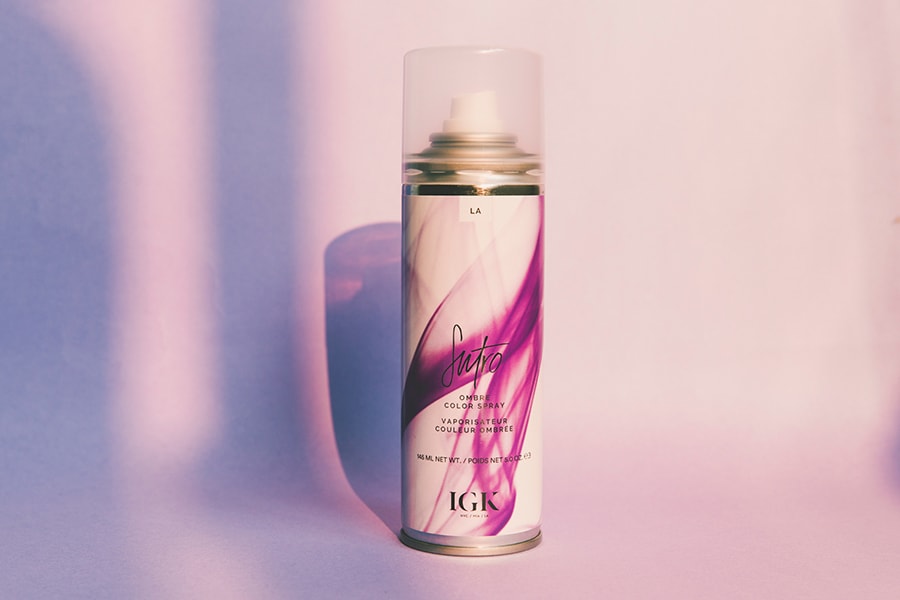 I've had bleached purple tips for quite a few years now, and it's always a struggle to maintain the color, especially because I can't resist the urge to wash my hair almost every day – blame it on humidity. My life has completely changed upon discovering IGK's Sutro Ombre Color Spray ($29 USD). Boasting a transfer-resistant formula, the temporary color spray can give your hair the dreamiest violet tones, just like the #HairGoals pictures you see everywhere on Instagram. Use this as a touch-up product if you already have purple-dyed hair. I'd also recommend this to anyone who'd like to experiment with vivid hair colors but not yet ready to commit. — Teresa Lam
Beach Club Texture Spray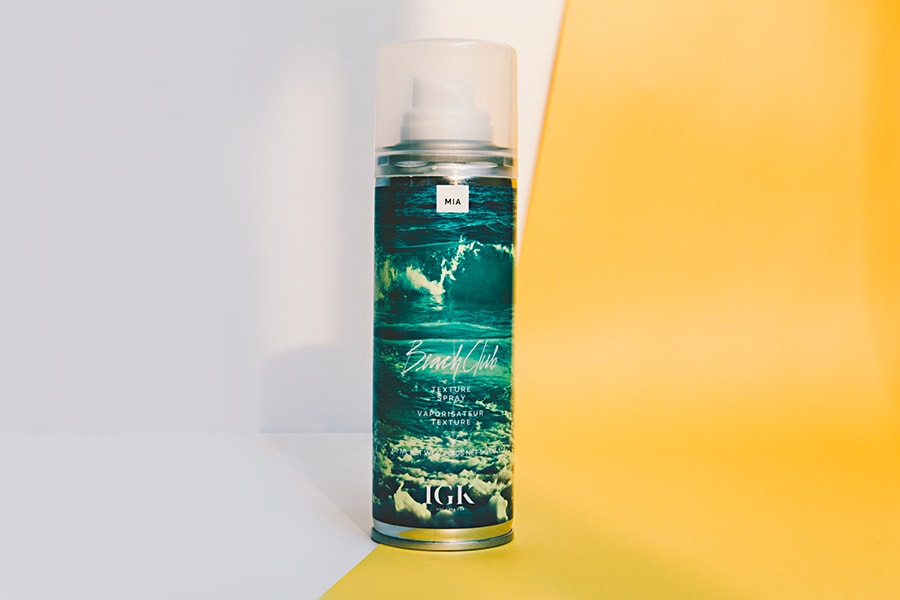 The Beach Club Texture Spray ($29 USD) has pretty much replaced hairspray for me. For the best results when styling with hot tools, pair the product with IGK's Call-Time Styling Primer ($27 USD). The barely-there texture spray gives you the look and feel of a day at the beach, minus the stickiness and crunch of salt and sand. Even for people like me who have stubborn, pin-straight hair, it holds a tousled bounce throughout the day. For rushed mornings, apply it from root to tip on damp hair, throw it up in a bun or braids and then let it loose for lazy waves. It also has a mattifying component so you can be as active as you want without worrying about greasy hair. The final perk? It smells like a vacation — sweet and coconut-y. — Rebekah Ho
30,000 Feet Volume Shampoo and Conditioner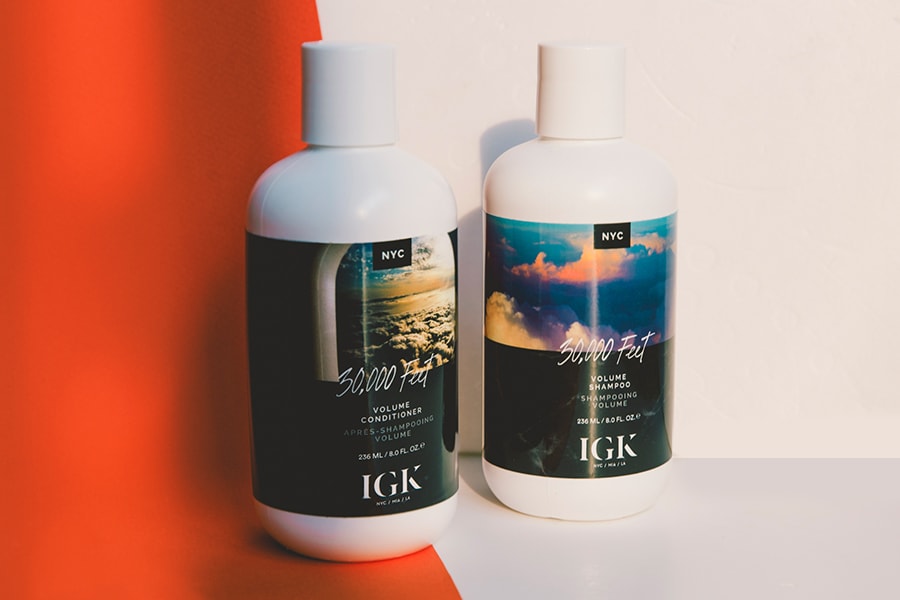 As someone with oily hair, no matter how much teasing and blow drying I do, my locks end up heavy and flat by the time I get to where I'm going. Enter IGK Hair's 30,000 Feet Shampoo and Conditioner ($25 USD each), an easy breezy tool for oil control. While I don't walk out of the shower immediately looking like a shampoo commercial after using it, my hair now has a lighter, feathery texture. I don't need to wash it as often and volume holds for longer when I style it. Both products have a subtle, earthy smell, and you only need to use a small amount to get a lot out of it. Don't expect it to change the DNA of your hair, but it will give you lift where you need it. Pro tip: Since volumizing products don't have moisture-focused ingredients, leave in the conditioner for 10 minutes once a week as a hair mask. — Rebekah Ho
Down & Out Dirty Spray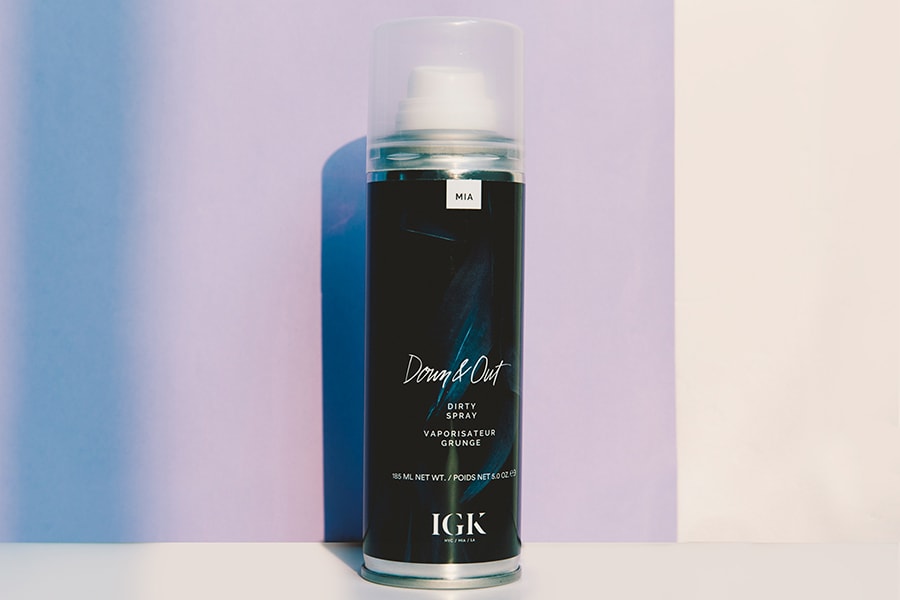 I have really thick hair — and a lot of it. To be frank, I had long given up on texturizing hair products. I can still feel the lingering sentiments of regret and broken promises following years of misleading "beach hair" assurances. That, perhaps, may be why I was wary when I first decided to test out IGK's selection of texturizing items. Lo and behold, however, my expectations were pleasantly exceeded.
For lazy late risers such as myself, the Down & Out Dirty Spray ($29 USD) is a perfect pick-me-up for your mane. A quick spray at the roots instantly gave my hair that messy chic look I've always wanted. A few more touches along the mid-lengths really rounded off the look. Full disclosure: if you have thick hair, you'll need to give your hair a tousle throughout the day to maintain the effect of the spray but apart from that, quite impressive that the product actually held. The Sunday Funday Texture Foam ($29 USD) also provided a nice lived-in look. However, I definitely prefer the convenience of the spray over the foam, and I do find that the former yields a slightly nicer effect on thicker hair. Regardless, if you've lost all hope in texturizing and volumizing hair products, these selections from IGK are definitely worth a go. — Zarah Cheng
Expensive Alma Oil Hi-Shine Topcoat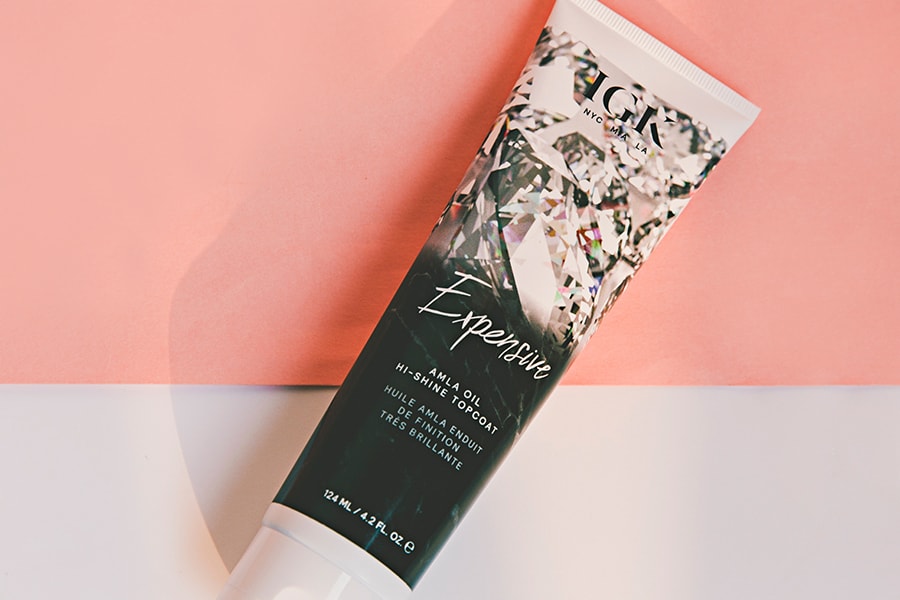 If you want super shiny strands, go to Sephora and get yourself a sample of IGK's Expensive Alma Oil Hi-Shine Topcoat ($29 USD). This stuff gave me amazing results the very first time I used it, and given that I have thick, straight Asian hair that is super resilient, it really says a lot. You use Expensive in the shower as a hair mask treatment in place of your conditioner once or twice a week. It does exactly what the name implies. It's like a manicure top coat that seals in the cuticle of your strands so that your hair is super glossy, protected from UV rays, but also surprisingly lightweight and supple, thanks to the alma oil, in the way that hydrated hair has a natural bend and flexibility to it.
As a tip, I would shampoo my hair thoroughly from root to ends to get rid of any product buildup so that there's a bare canvas, rub the product in from mid lengths to ends (not the roots!), leave it in for at least 2-3 minutes. Rinse it out and style as usual. For double the results, follow it up with Mistress Hydrating Hair Balm ($29 USD) — it's goopy and pretty heavy-duty, a little goes a long way but it really does give your hair that extra boost and an amazing tropical scent that isn't too in your face. – Joanna Fu
Photographer

Renee Neoh/Hypebae
Editor

Teresa Lam
---
Share this article