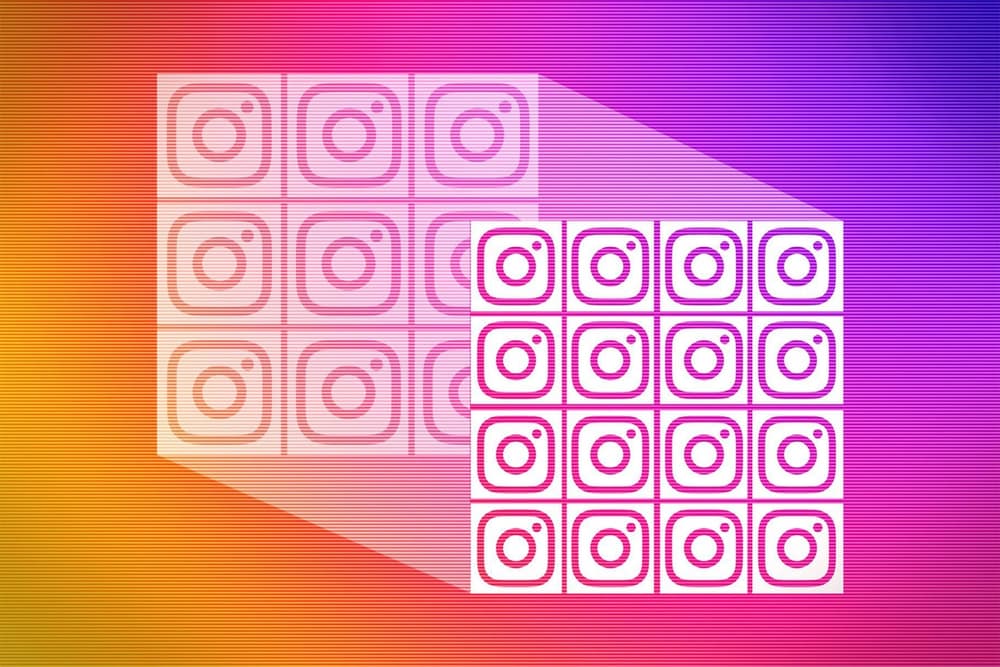 Instagram Is Rumored to Start Using a 4×4 Grid
Goodbye, mosaics.
As part of Instagram's latest rollout of updates, it is rumored that the social media platform may soon be implementing a 4×4 grid, as opposed to its current 3×3 setup. Although the configuration is currently still in the testing phase, it is likely that the new grid will become a default setting for all users – a trend that has been more or less inevitable when it comes to features that are first tested out on a select segment. Unsurprisingly, many users are less than pleased with the change. As user Palash Prabhaker tells The Ringer in an email statement:
It's been over a year that I've been formatting my Instagram in a multiple of three posts. I play with the overall look of my profile. I never had a design planned for my Instagram. All I knew was that if someone stumbled on [my account], they can scroll through my feed and get inspired… I regard my Instagram as a digital representation of me, I use my account as my digital portfolio. Messing with the grid view would mean that I will have to curate my Instagram again from the start with a constant fear of Instagram changing the layout again.
Although Instagram has not yet made a formal announcement, it is perhaps only time until the new grid is used across the platform. Stay tuned here as we find out more.
Share this article