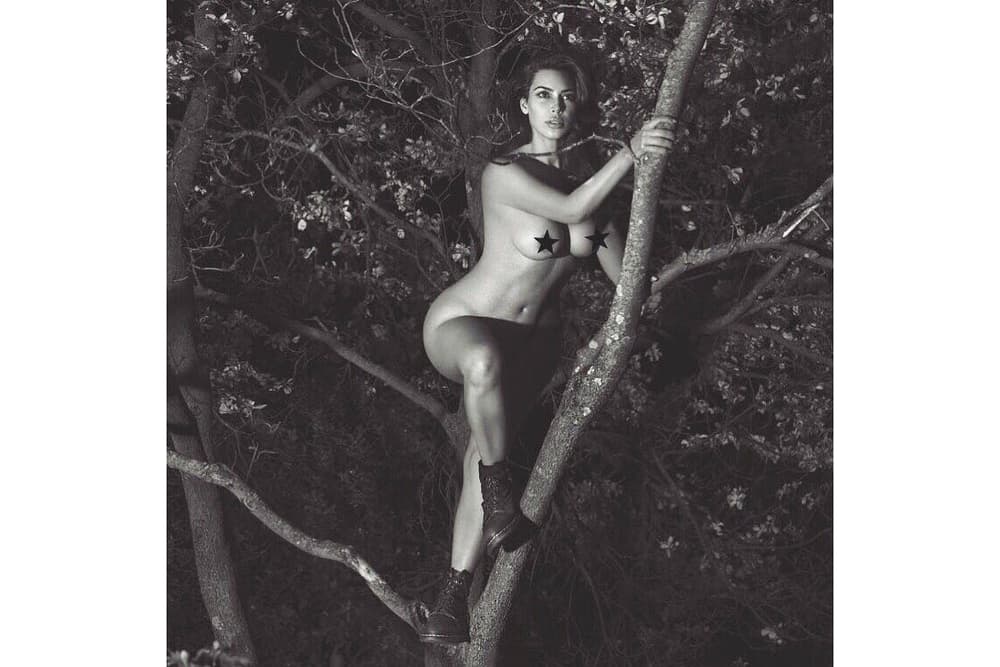 Kim Kardashian Takes It All Off for Mert and Marcus' Photo Book
…Except for her boots.
Kim Kardashian's had a long run of internet-breaking activities, her latest for Mert and Marcus being no exception. The renowned photographers are releasing a book of their work that's been "20 years in the making," as per Kim, and is expected to feature shots from their archive taken within the past two decades.
KKW revealed one of the photos to announce the news — and build buzz in a way only she could. She's climbed a tree wearing absolutely nothing but a pair of combat boots, looking ahead in a Jane-of-the-Jungle-esque way. "So honored to have been photographed by Mert and Marcus for their new book," she captioned it.
The book will be available at the Taschen New York store on September 7. Though reality television and her knack for provocative imagery may be part of her rise to fame, Kim's also a successful businesswoman. Read our interview on how she's changing the app game with Kimoji.
Taschen Store New York
107 Greene Street
New York, NY 10012
Image Credit

Mert And Marcus
Share this article