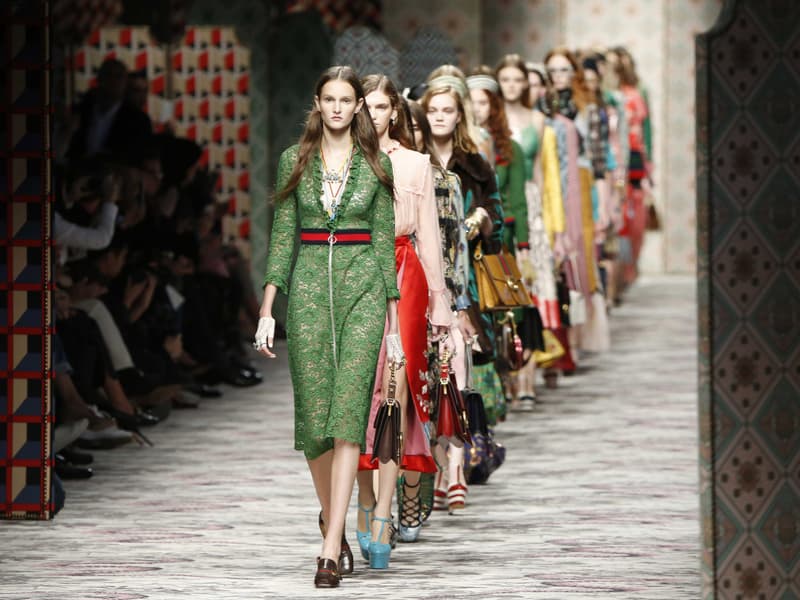 Gucci, Louis Vuitton, Marc Jacobs and More Say No to Size Zero Models
About time.
Despite efforts in regulating age, size and well-being of models, the fashion industry has only made small steps towards success. Until now, that is. LVMH, who owns brands like Louis Vuitton, Marc Jacobs and Givenchy, as well as Kering, who's the owner of Gucci and Saint Laurent, have both pledged to not sign models that are size zero.
The fashion industry has always been under fire for promoting unrealistic body ideals, and many fans as well as insiders have heavily criticized the practices for years. Now that big brands are beginning to take action, it will be interesting to see how this will be enforced in the future, and how this will be reflected during New York Fashion Week. There isn't information yet on how exactly the agreement will work, but a spokesperson for the brand said, "We hope to inspire the entire industry to follow suit, thus making a real difference in the working conditions of fashion models industry-wide."
This is a great start to promoting healthy body ideals and body positivity, and we're excited to see how this will develop in the future. Until then, check out model Ashley Graham who is a driving force in changing the culture of the industry.
Source
Image Credit

Glass Magazine
Share this article