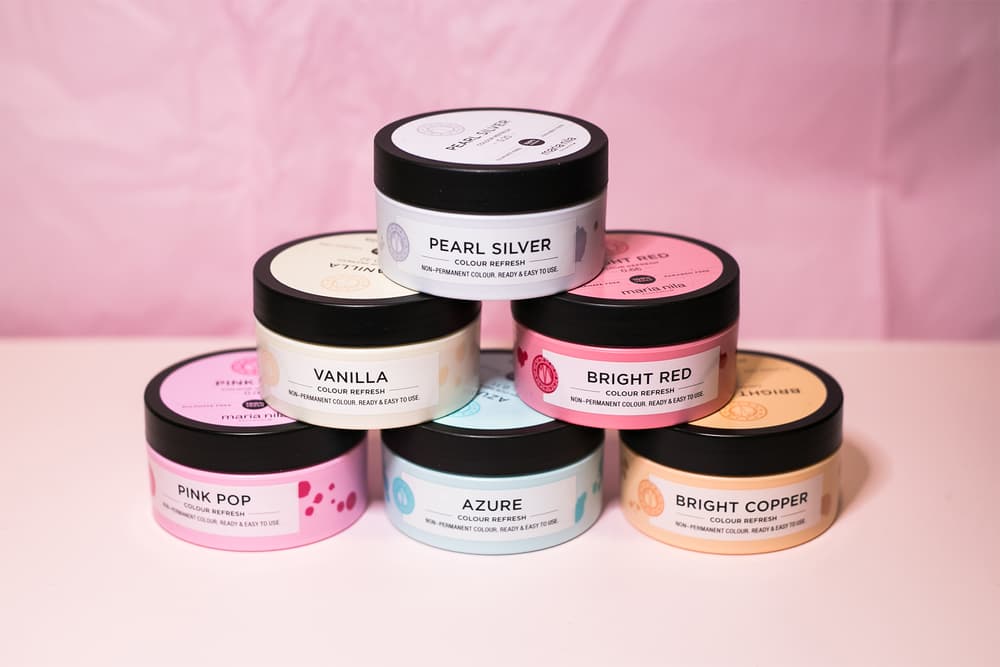 Beauty
Maria Nila's Color Refresh Is the Instant Pick-Me-Up Your Hair Needs
These little pots of magic keep your locks healthy and bright.
Maria Nila's Color Refresh Is the Instant Pick-Me-Up Your Hair Needs
These little pots of magic keep your locks healthy and bright.
My hair is an awkward color. Not obviously awkward – I'm not in the midst of growing out an ombré or have roots that desperately need to be topped-up – it's near-black, but with myriad of shades of brown that become most evident in sunlight. I'm not sure how it happened, in fact, it's probably a result of years of abusing my hair with chemicals and heat but now my once almost fully black hair is in fact a weird, murky dark brown shade. I've been searching far and wide for a way to even out my hair color without damaging it further and it seemed near impossible — until now.
I've been using Stockholm-based Maria Nila's "Head & Hair Heal" shampoo and conditioner for a while now, and it always leaves my hair nourished and smelling great but I only recently discovered that the Maria Nila range also includes "Colour Refresh" products – reinvigorating hair masks that are specifically created to add a subtle boost of color whilst also maintaining a healthy shine. It's not quite a hair dye and not just a mask – it sits right in between and genuinely makes my hair look and feel bright, healthy and well, refreshed.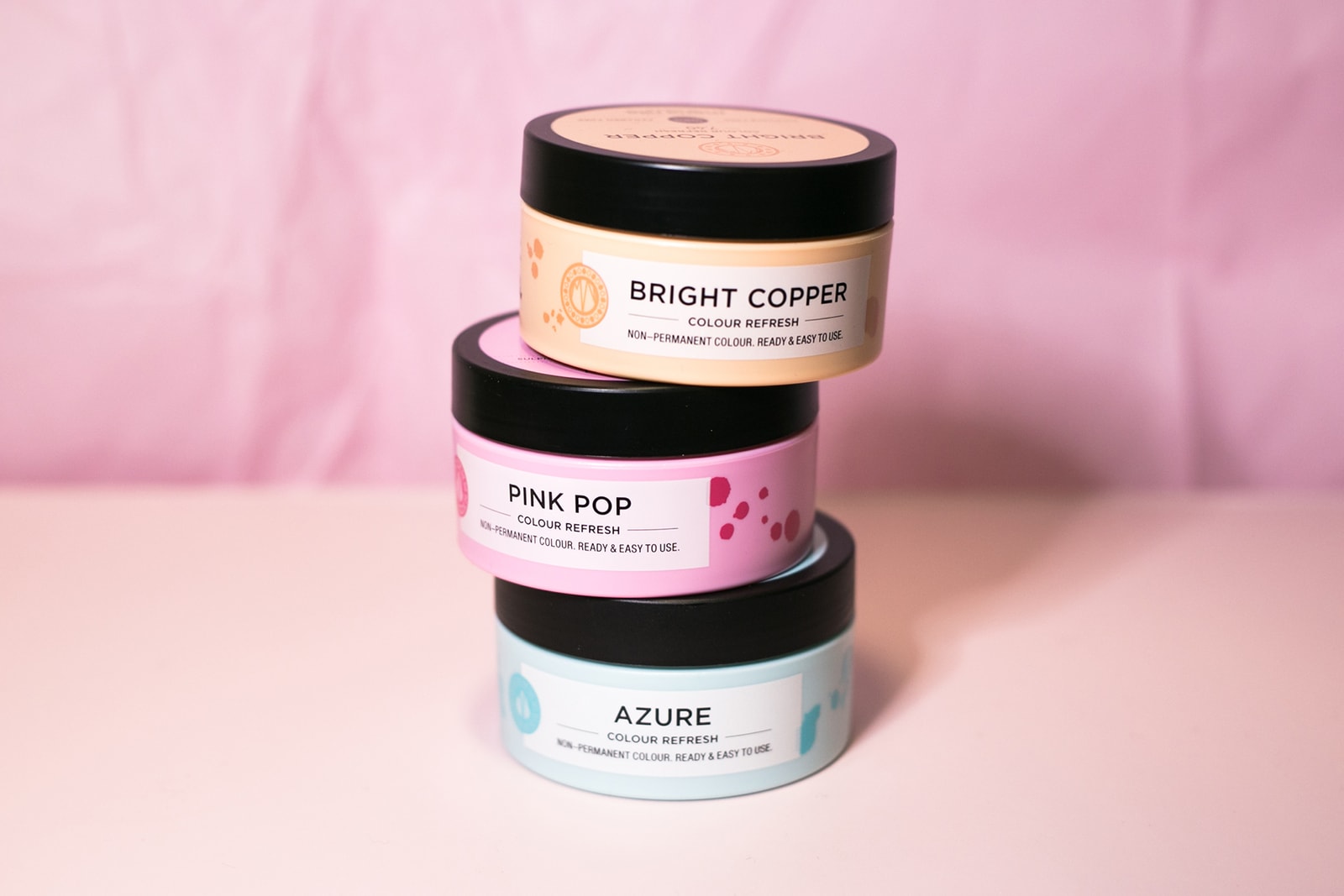 WHAT IS IT: Maria Nila's Colour Refresh
WHY IT'S WORTH THE HYPE: Got colored hair that could do with a little pick-me-up, or has your natural tone just lost some lustre? Well, then these handy little pots are for you. Available in 13 different shades, including silver, pink, blue, copper and black, this refresh range has a color for everyone. In fact, you can even mix them together to create your own bespoke tone. I usually opt for the plain black one, in an attempt to keep my emo look in tact, but if you have light hair, these are perfect for being adventurous and trying out pastel hair colours or even experimenting with some rainbow looks – it will wash out in 4-10 washes.
Another bonus for me is that the process of using this product is just so quick and easy. I can never really be bothered with the hassle of slathering my hair in dye and then waiting awkwardly for an hour with a shower cap on until I can wash it out. You only have to leave this mixture on for 3-10 minutes after shampooing and then you're good to go. In case you needed further convincing, Maria Nila's formula is sulphate, paraben and cruelty-free and also 100% vegan and in true Scandi-style, the minimal packaging is super-slick too.
WHERE YOU CAN FIND IT: You can find the "Colour Refresh" range for €15 EUR (approx $18 USD) alongside the full product offering at the Maria Nila web store.
Image Credit

Ben Awin/Hypebae
---
Share this article