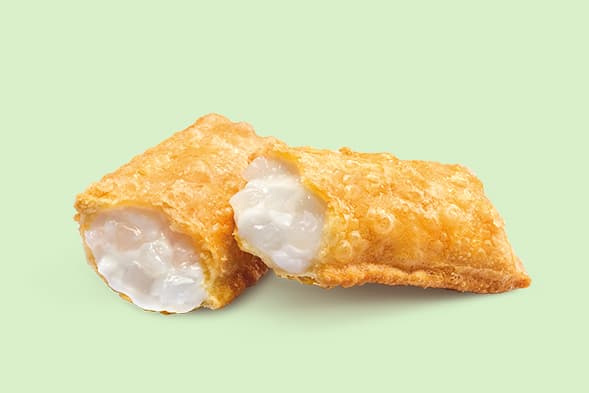 McDonald's Has a New Coconut Pie and We Want to Try It Now
Crispy and delicious.
McDonald's pies are true classics, even if the delicious crispy bites always seem to burn the roof of your mouth.
The famous fast food restaurant has now come out with a new Coconut Pie, and it looks delicious. Filled with tropical coconut and crispy fried on the outside, the pie sounds like a treat but don't get too excited. Unfortunately, it is only available in Singapore as a part of the restaurant's National Day Menu.
We can only hope that the pie will make its way around the world. Until then, we'll be drooling looking at pictures of the golden beauty.
Share this article