Culture
Mellany Sanchez Is the New Yorker Who Has Your Back in Staying Safe
Practicing personal safety is an act of self-care.
Mellany Sanchez Is the New Yorker Who Has Your Back in Staying Safe
Practicing personal safety is an act of self-care.
Women living in the city face a different set of challenges, especially when walking home or taking the train late at night. Day in and day out, New York City women ward off creepy stares, unwanted conversations and unsolicited advice from strangers all over the city, using defense mechanisms that range from tactical to body language.
By the virtue of growing up in metropolitan life, some of us honed and perfected our tactics towards unwanted advances like a cold "don't f*ck with me stare" or just removing yourself from situations. We've had our parents, older siblings or mentors instill healthy habits to keep us safe when we're out. But street smarts aren't something that are acquired overnight – they're developed and strengthened over time and experience like a muscle. Ultimately, it isn't as important as reminding ourselves that "stay safe" is a mantra to live by. After all, those who don't have street smarts aren't even aware they need it.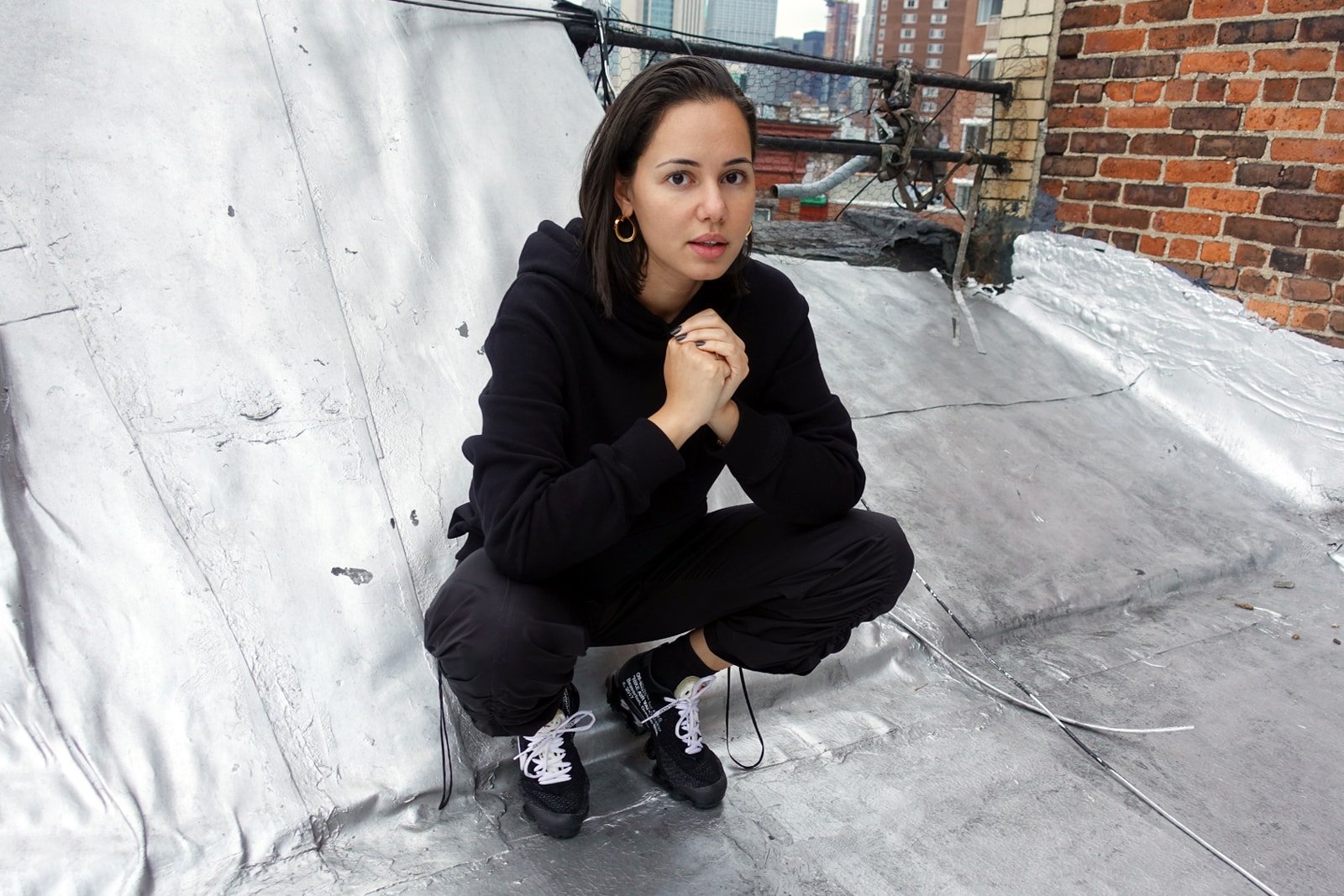 In New York, we're lucky enough to have Mellany Sanchez, a native New Yorker and style director who decided to take the matter of safety into her own hands by creating a video that can be shared and applied to other cities around the world. She told us on the phone that it was a simple conversation with a friend while walking in Chinatown that inspired the PSA-style video, "Stay Safe." Their conversation was centered on how said friend gets home at night in the Bronx, after performing shows in Brooklyn. It was through sharing and exchanging these stories that led her to begin documenting more conversations, compiling the tips, stories and tactics to pass down to others. Sanchez commented, "The only thing I was ever given or passed down was this incredible New York know-how and I was like, let me give this back."
"Safety has been a conversation that has stuck with me my entire life," she said. She recounted the numerous tips her mom armed her with while growing up in Brooklyn, like walking on the interior side of sidewalks and confronting the person who is making you feel uncomfortable directly. In "Stay Safe," women share their tips, from carrying pepper spray to keeping keys between your knuckles to not letting people walk too close. It's a constant reminder that the viewer shoulder be aware and critical of their surroundings.
"If someone is making you uncomfortable, just leave immediately. You don't need to consider their feelings at all."
What stuck out most was when Sanchez mused, "It's wild how so many people have told me that they stick it out in situations just because they didn't want the other person to realize how uncomfortable I am." Sanchez suggests, "if someone is making you uncomfortable, just leave immediately. You don't need to consider their feelings at all." Her piece is a standout in providing practical information, that might not be known on a wider level. It's also a loving reminder that practicing personal safety is an act of self-care. Every aspect is detailed, from shooting in analog on a Sony Handycam to the music by ONYX Collective.
Towards the end of our conversation, Sanchez proudly said, "I have different bones in my body from growing up in New York." With this statement, you could feel her immense sense of pride, love, and responsibility she felt for her city, to maintain it as a safe space that invites creatives from all over the world. "With this project I went with my gut," and everything about the video tells us that her gut was right.
Image Credit

Mellany Sanchez
Editor

Lily Chen
Share this article