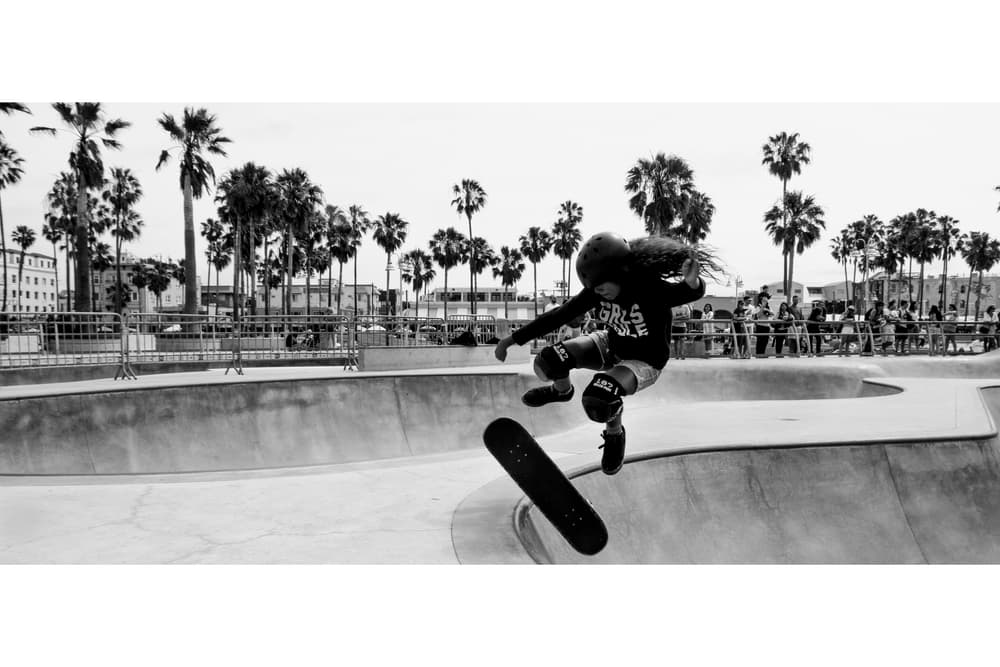 1 of 4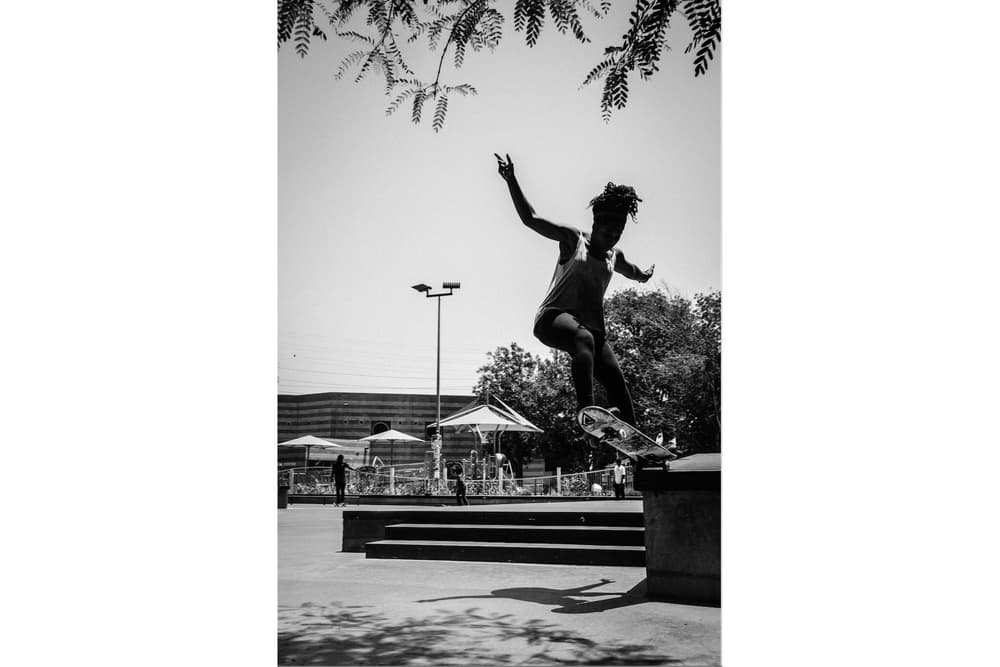 2 of 4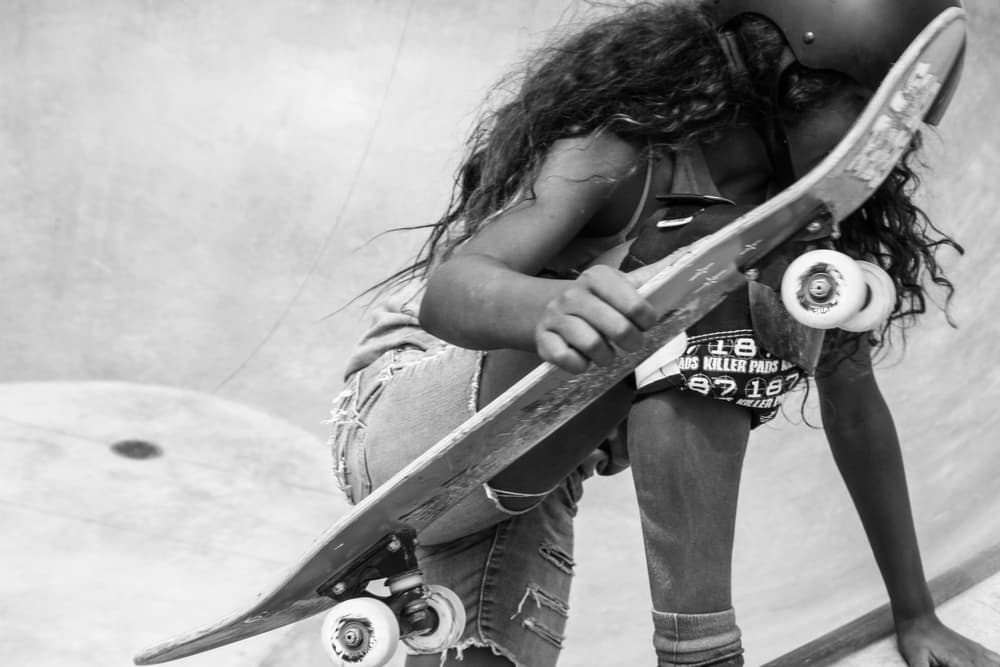 3 of 4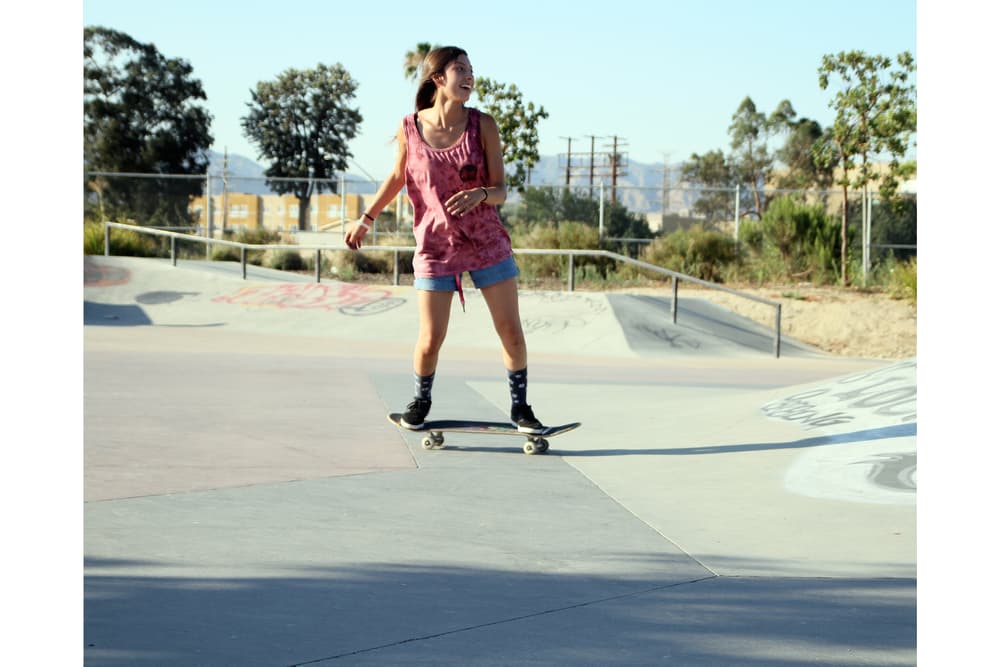 4 of 4
Culture
MS.RPRSNTD Is the Skate Movement Putting Women of Color at the Wheel
Photographer Adrienne D. Williams' LA exhibit is about gender equality and racial inclusion.
MS.RPRSNTD Is the Skate Movement Putting Women of Color at the Wheel
Photographer Adrienne D. Williams' LA exhibit is about gender equality and racial inclusion.
If you walk into Los Angeles' Space 15 Twenty for the next couple of days, on the walls you'll see an assortment of MS.RPRSNTD decks and apparel available, but contrary to what you may think, MS.RPRSNTD is not another skate or streetwear brand.
Adrienne D. Williams always wanted to skate but struggled with feeling like she belonged. Since the subculture's inception, skating has by and large been for and by men, especially white ones. Williams found access to the culture another way: by working in skate shops and taking photos of skaters. This would eventually lead her to MS.RPRSNTD, her four-day gallery exhibition that aims to celebrate skater girls beyond the stereotypical hypersexualization images they're notoriously presented in as well as address the lack of representation of not just women, but women of color specifically.
MS.RPRSNTD is still more than an exhibit, however, as it will offer a day of panel discussions, a skating tutorial and live sessions to further encourage girls who are interested in the sport, while merch sold on-site will benefit Inner-City Arts. Learn more about the initiative via our interview with Williams below.
1 of 5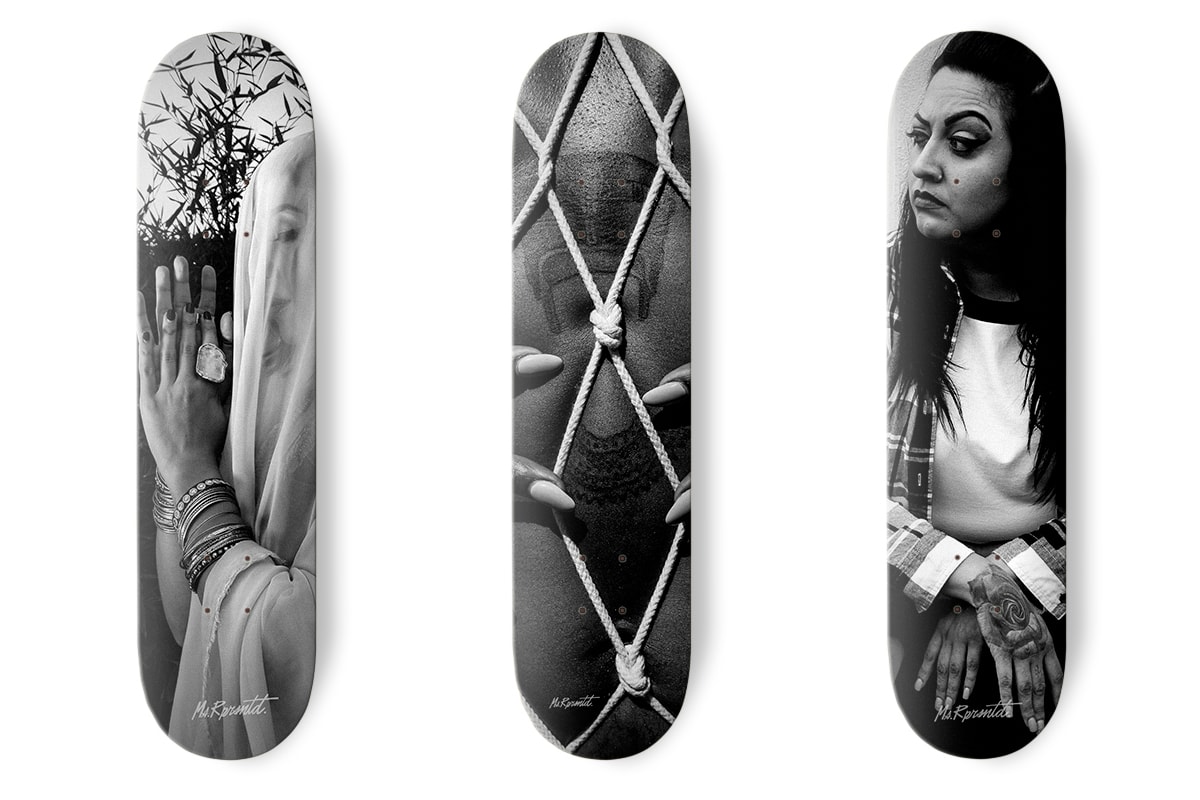 2 of 5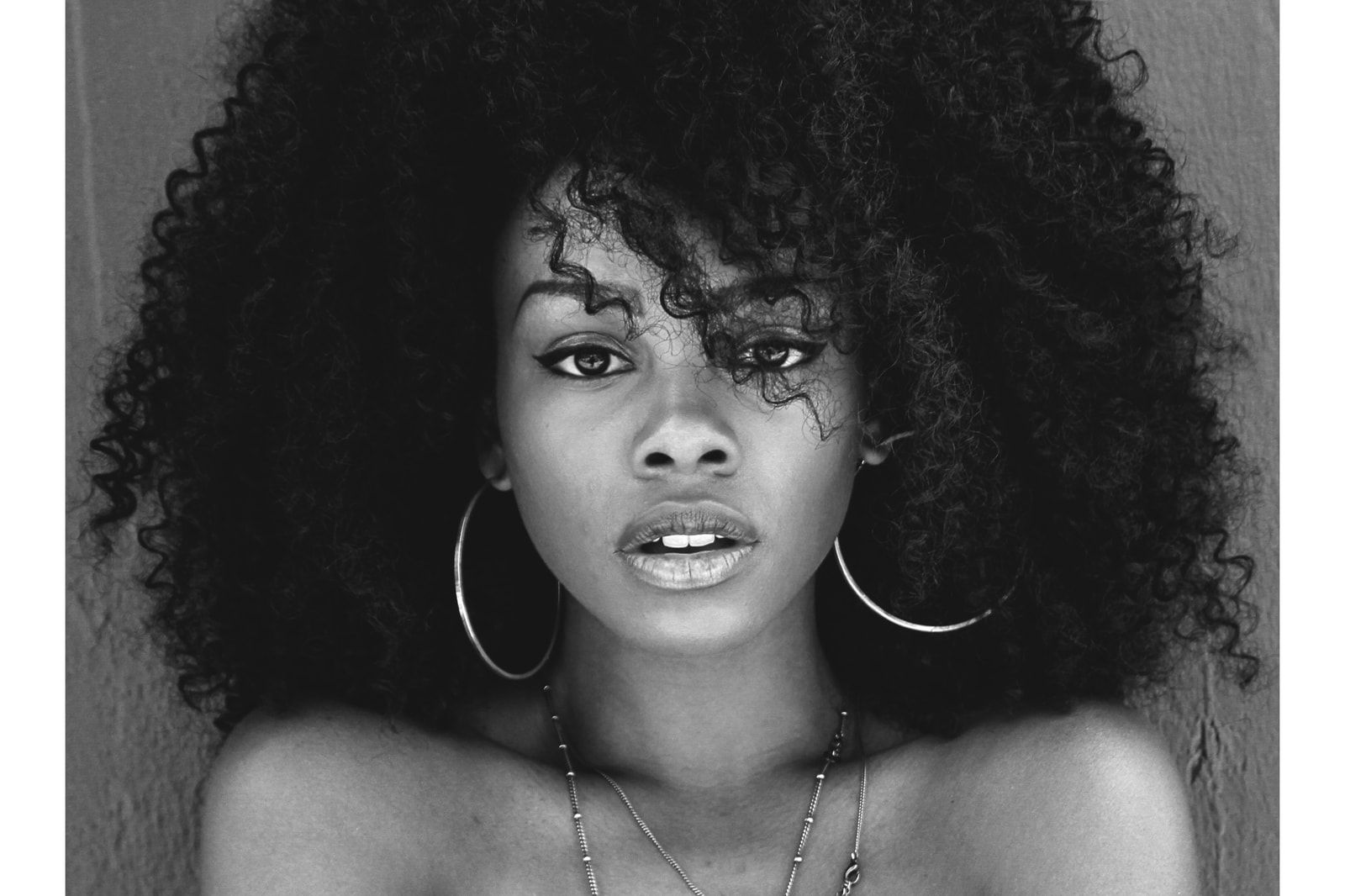 3 of 5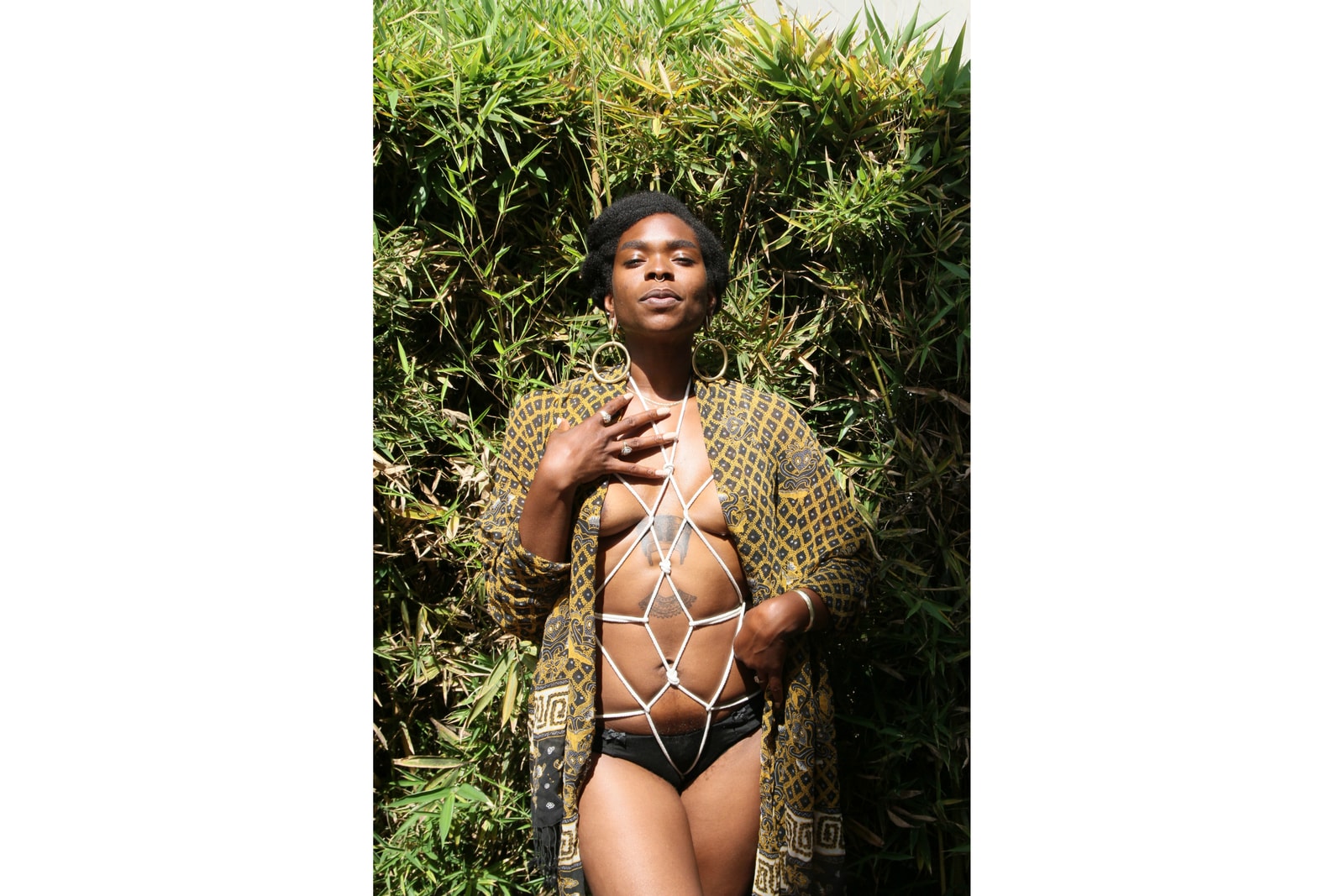 4 of 5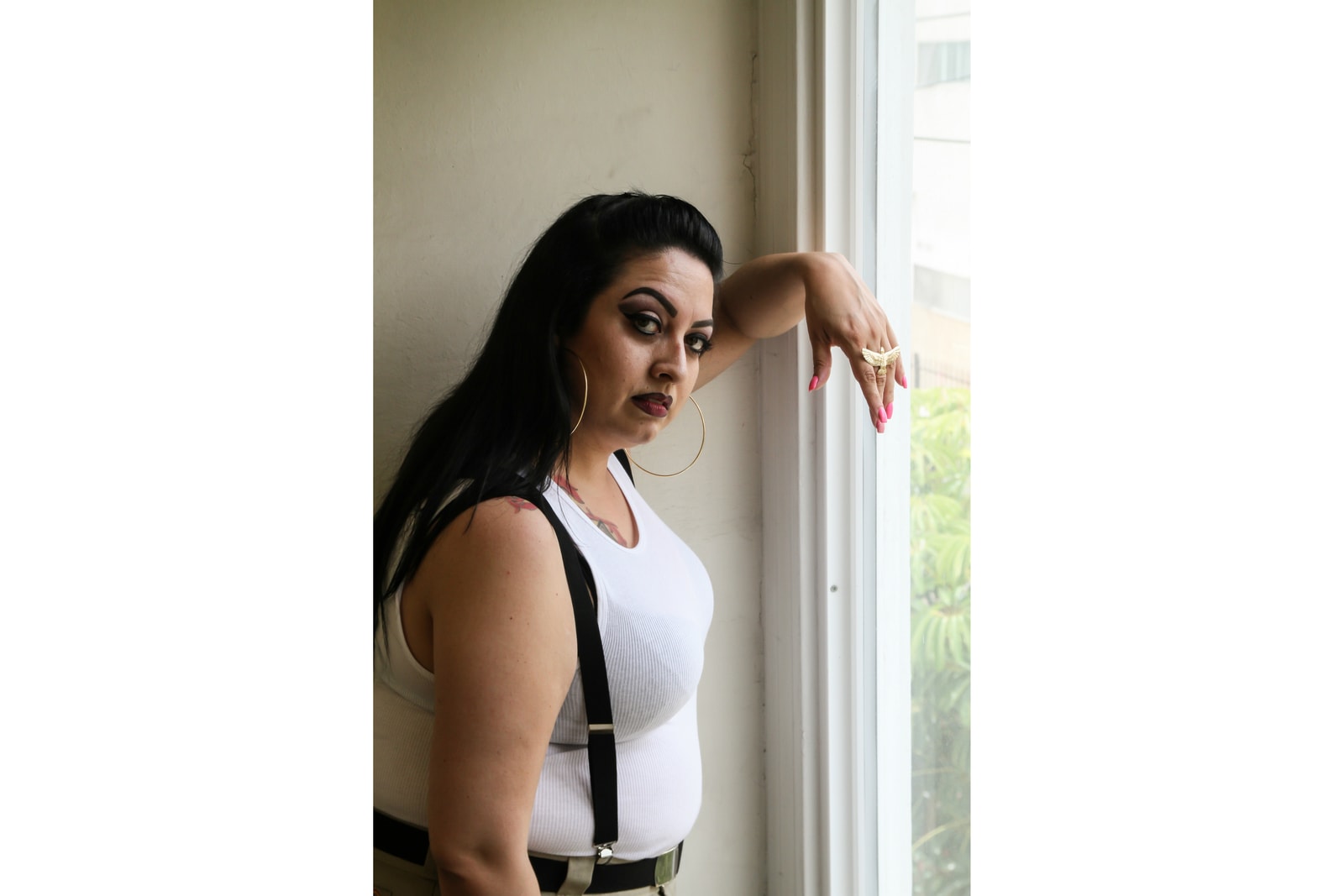 5 of 5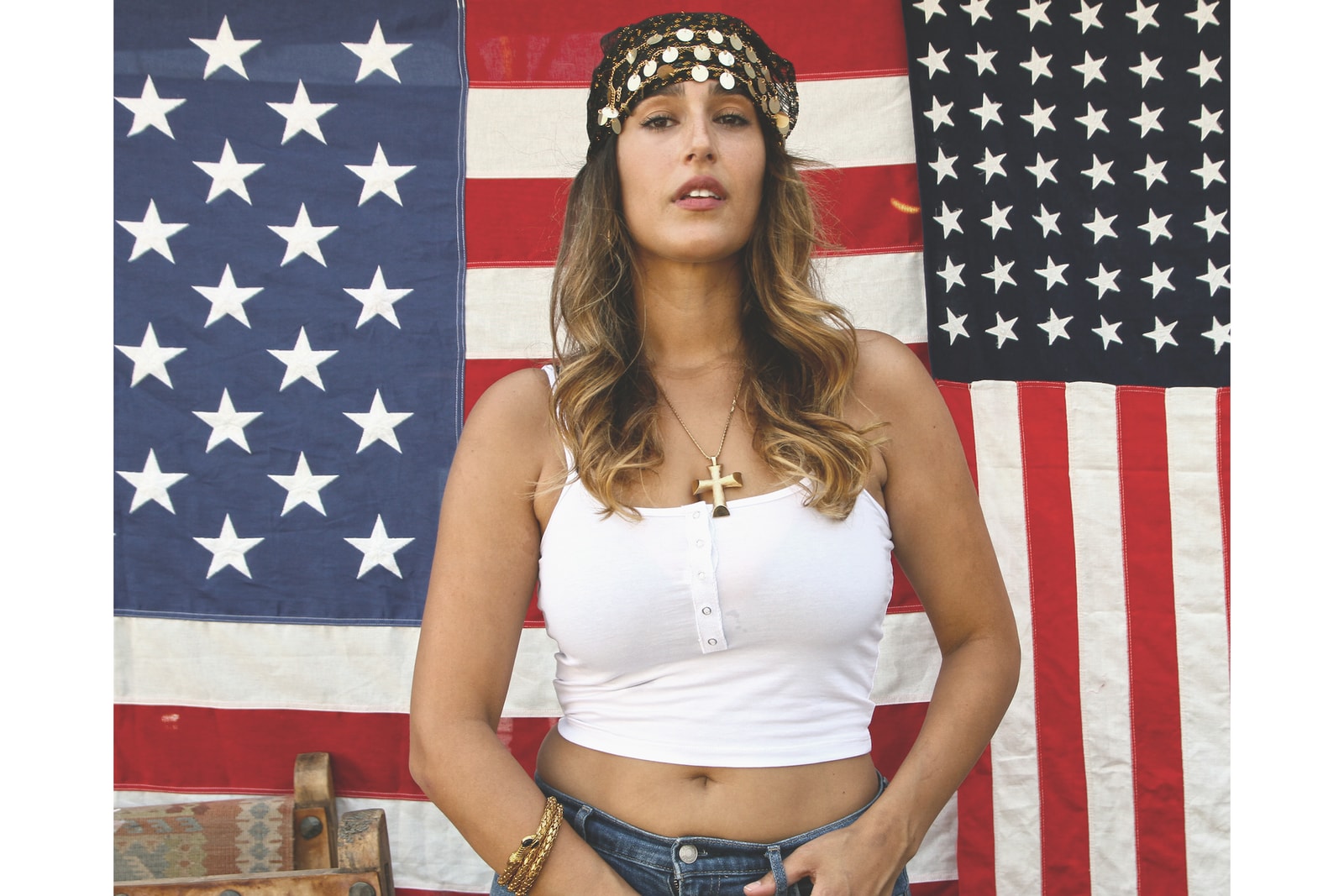 You got involved with skate culture in other ways aside from actual skating — but did you ever actually learn to skate?
Nope! As I got older, I just wanted to play a supporting role and document from the sidelines. With this project, I'm hoping to encourage girls to do what I never thought I could.
You've been shooting skate subjects and brands for a while now. What has that experience been like for you personally, as a woman who's documenting something that's been very traditionally male-centric?
My experience has been challenging. I was often the only women in the photography pit at rap shows, and definitely the only woman of color at skate parks taking photos. I have met a laundry list of skate legends, photography icons and entertainers and more often than not, I am rarely taken seriously as a photographer. I'm usually assumed to be someone's girlfriend or intern and never the one in charge.
Normally when there's conversation about diversity in skating, it's deduced to a gender thing. Why is it important for you to shine a lens specifically on women of color — or the lack thereof?
I consider myself to be an intersectional feminist. For me, equality between all genders is critical. But it's also important to be cognizant of the disparity in opportunity for women across multiple intersections like ethnicity, age, orientation and ability. There are girls around the world who are shredding. It's just time to bring them to the foreground.
There are girls around the world who are shredding. It's just time to bring them to the foreground.
Skateboarding itself has recently become a mainstream trend of sorts, in fashion especially. Do you think this hurts or helps the notion of inclusivity at all?
Skateboarding has had its waves of popularity since its inception, and I don't see that ever changing. Skateboarding isn't a fashion trend though, it is a very protected culture. There is sensitivity around non-skaters wearing skate brands. What I see happening is a ripple effect from an influx of non-skater girls wearing skate brands, that makes it harder for girls who actually skate to be taken seriously at the skate park and on the streets.
With MS.RPRSNTD being more so an interactive experience than solely a photo exhibition, how did the project materialize for you?
I developed the idea back in August 2013. It was a visceral reaction to feelings of misrepresentation and underrepresentation of women of color. I began the project in a very reactionary and angry place, so it didn't come to life. It wasn't until January of this year when I set an intention to find joy again in my creative expression. The idea hit me again like a linebacker. So I committed to doing this project and bringing it to life, from a place of love and support. The world we live in is so upside down right now, I wanted to find a way to do my part and bring something positive to the table. Everything just fell into place. I have definitely experienced challenges and setbacks along the way, but it's all been worth it. The universe just continues to remind me that this project is needed.
What are you hoping the audience walks away with?
I like to think of MS.RPRSNTD as a movement as opposed to an exhibition or experience. Art shows are boring and I didn't want to follow any of the rules. Throughout the process I kept thinking: How can we be different? How can this be more fun and impactful? I hope that people walk away feeling uncomfortable with themselves. Uncomfortable with knowing that they didn't notice there was something missing.
MS.RPRSNTD Exhibit
September 7 – 10
1520 N. Cahuenga Blvd.
Los Angeles, CA 90028
Photographer

Adrienne D. Williams
Share this article