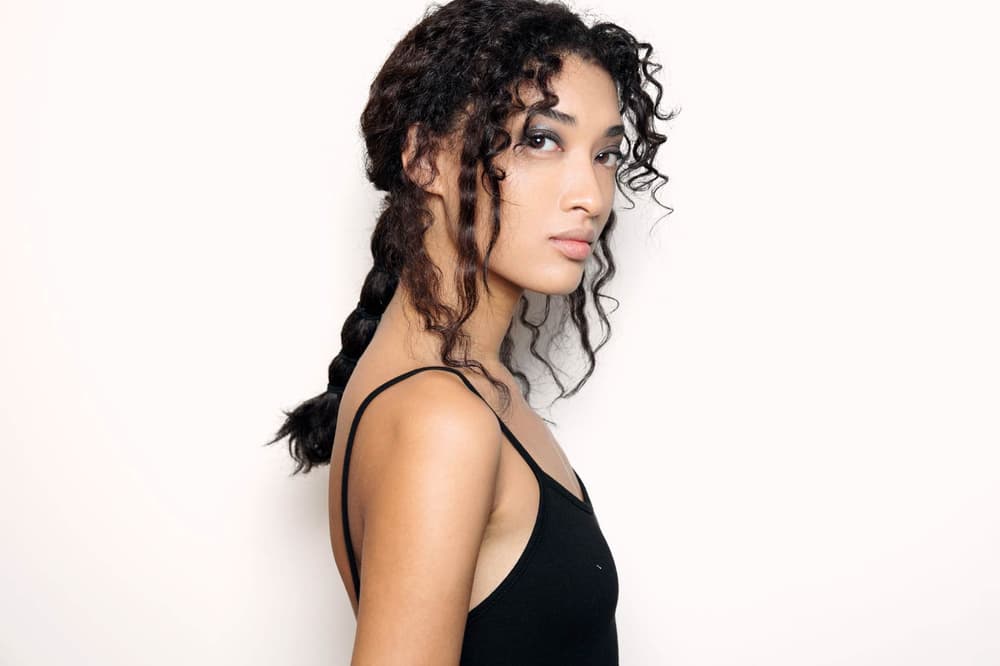 Beauty
Beauty Breakdown: Recreate the Fresh Looks From Public School's Spring/Summer 2018 Show
This season, minimal makeup is in.
Beauty Breakdown: Recreate the Fresh Looks From Public School's Spring/Summer 2018 Show
This season, minimal makeup is in.
While fashion was the focus of Public School's 2018 Spring presentation, we were mesmerized by the show's beauty looks. Unlike the show itself, the hair and makeup theme was all about embracing each model's natural features.
To give you a breakdown of what each look entailed, we went backstage with Aveda and Maybelline to get the details on the products and techniques used. Read on to get an insider's instructions on creating a regimen that'll have you runway ready. 
Hair

1 of 3

2 of 3

3 of 3
The laid-back, low ponytail was the style of choice for this season's show. Aveda's global style director Allen Ruiz told the team to embrace the natural texture of each model, adding volume when needed. Each stylist used Aveda's Texture Tonic on dry hair to give the hair waviness for an easy grip when pulling it back into the pony tail. Ruiz went on to frame their faces with two wispy pieces of hair for that carefree look. Lastly, the stylists used Aveda's Air Control to provide a soft finish with an easy hold.
When asked for tips on how to recreate this look, Ruiz responded: "Don't try too hard." Ladies, take his advice. 
Makeup

Maybelline's lead makeup artist Grace Lee had three simple steps for the show's face look: a glossy eye, fresh face and nude lip. To accent the eyes, she used Maybelline's Total Temptation mascara which is set to release in early 2018. The unreleased product is composed of coconut oil, which allows for a full coat with just one application. Mixing a pewter eyeshadow with a lipgloss created the trendy eyeshadow look that has taken over the industry.
On the skin, Lee made sure to focus on the natural beauty of each model, highlighting the diversity of the cast: "There's a mix of Black girls, white girls, Asian girls etc. It's a reflection of what's happening in New York."
To see what else went down on the show, check out our backstage coverage here.
Image Credit

Aveda
Editor

Esiwahomi Ozemebhoya
Share this article