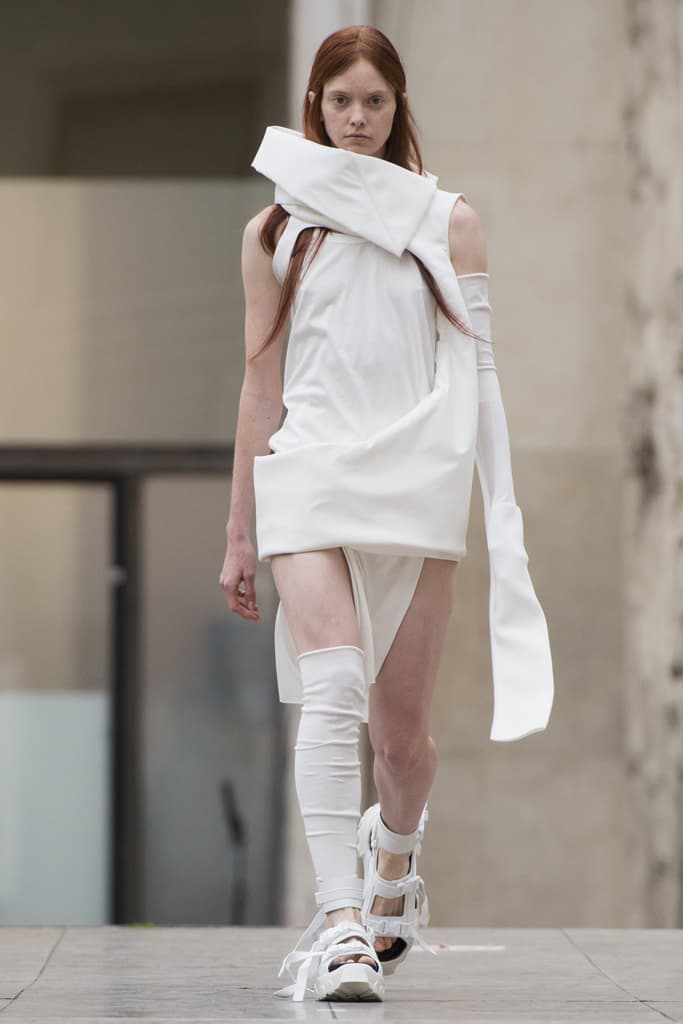 1 of 41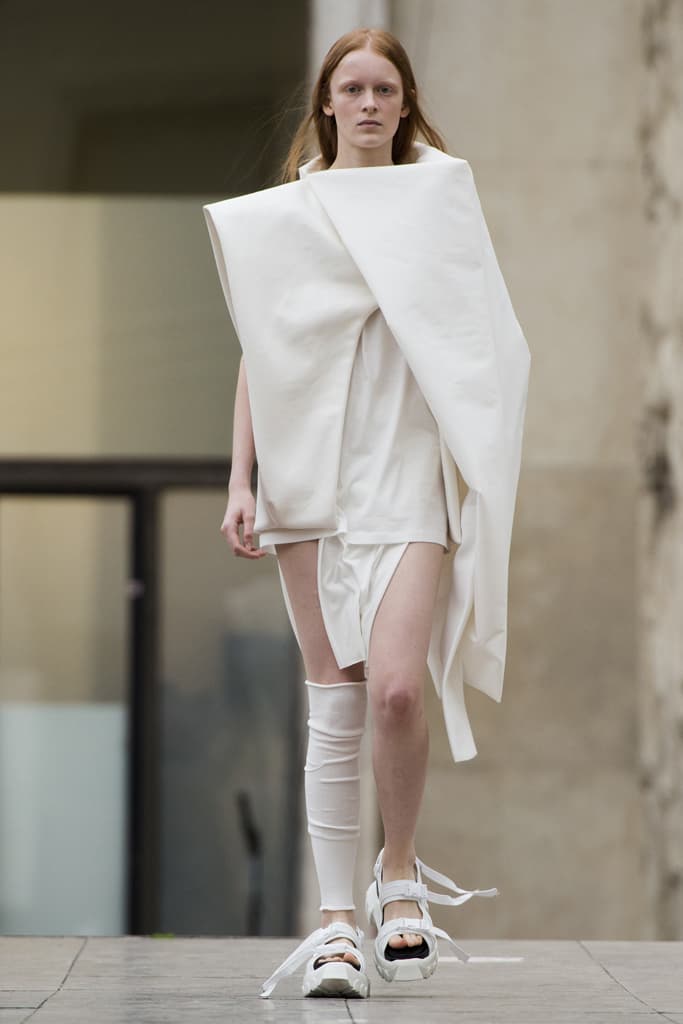 2 of 41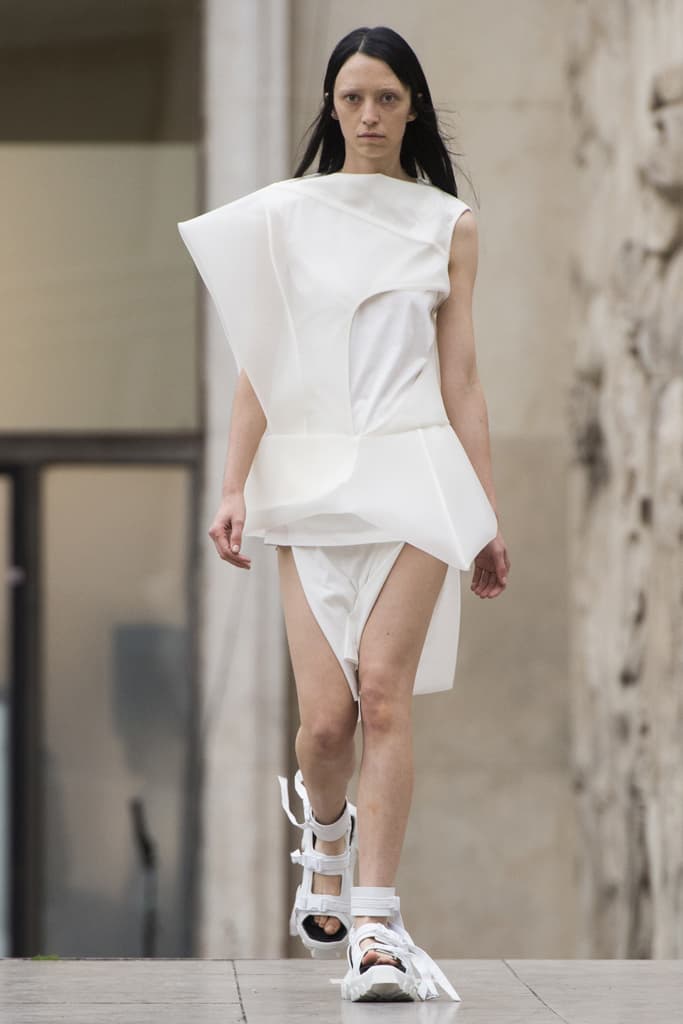 3 of 41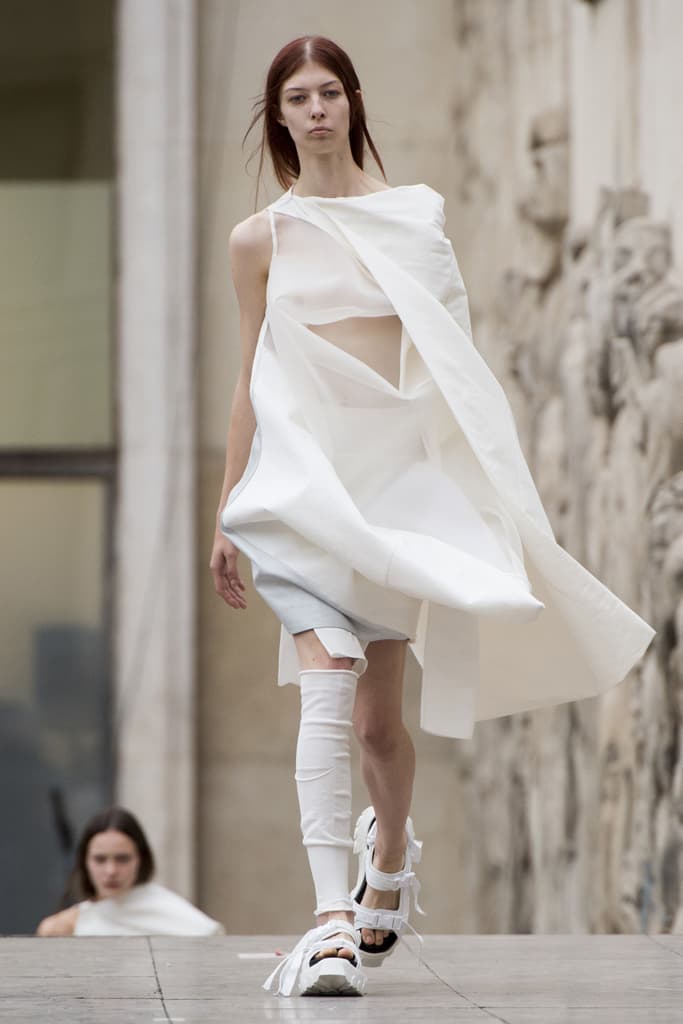 4 of 41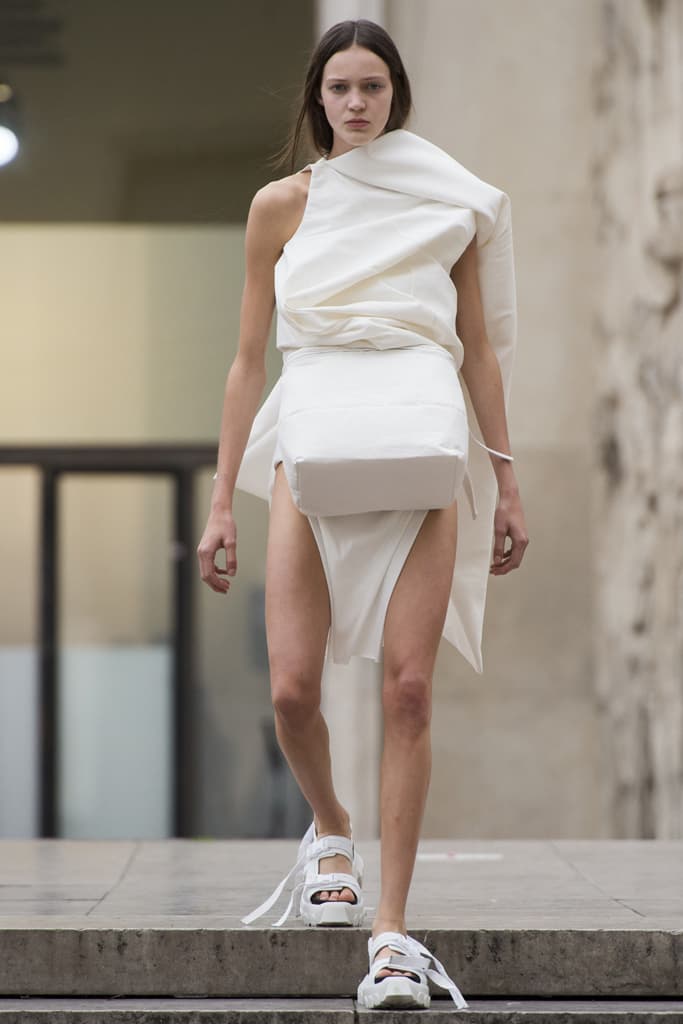 5 of 41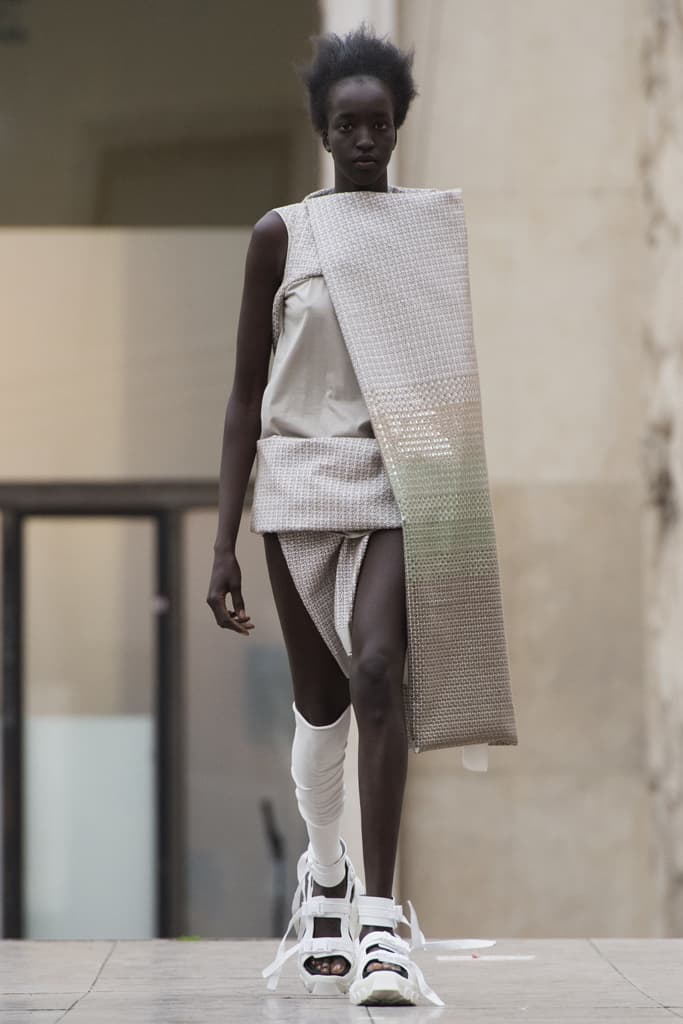 6 of 41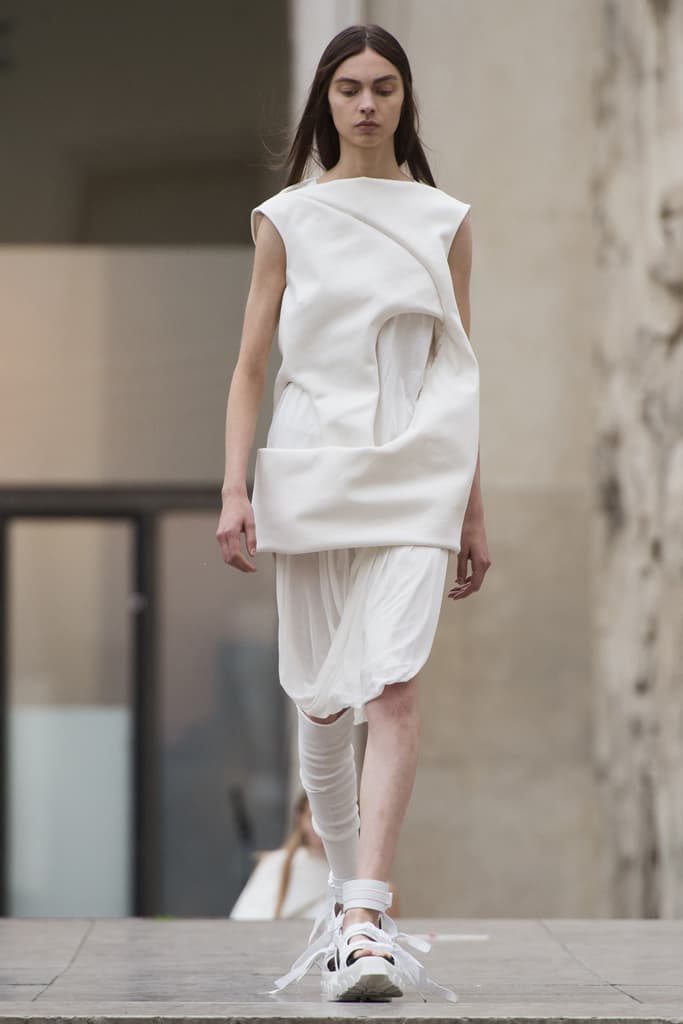 7 of 41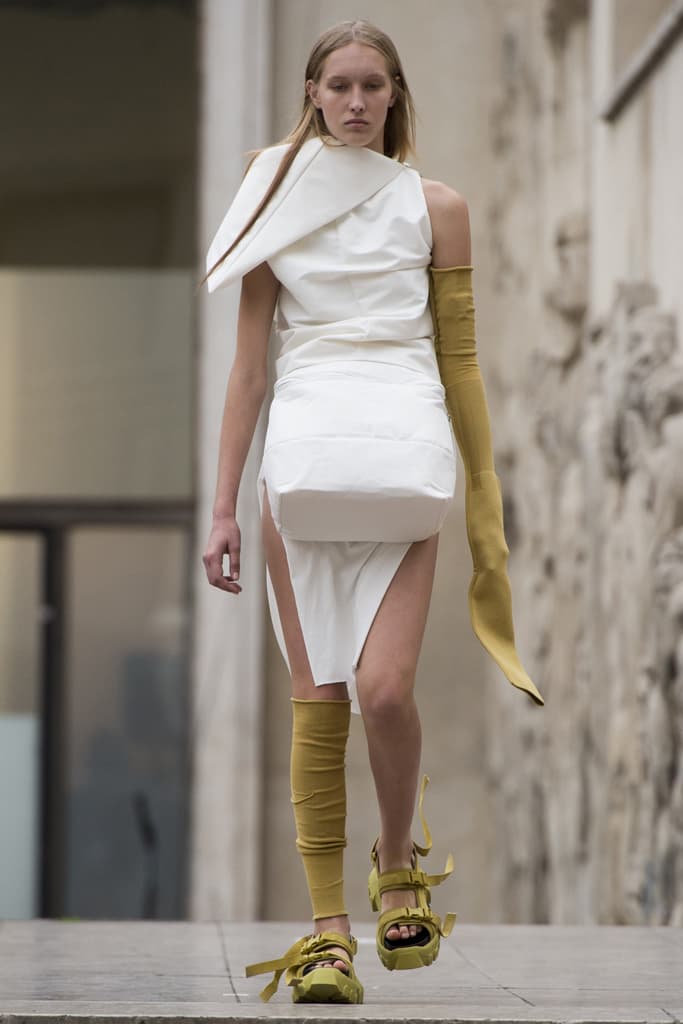 8 of 41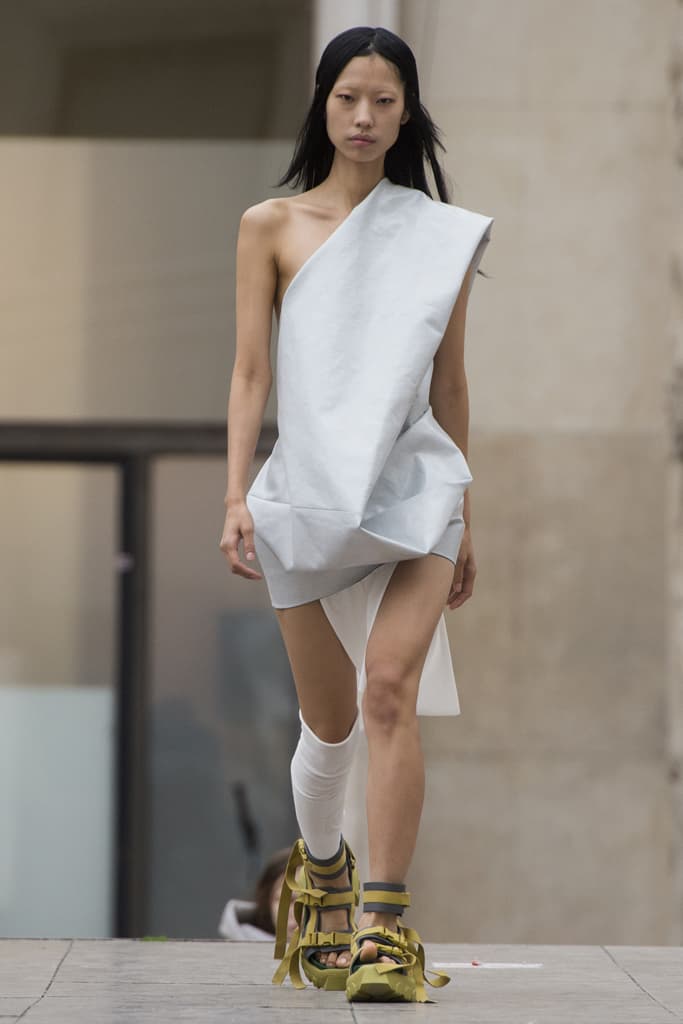 9 of 41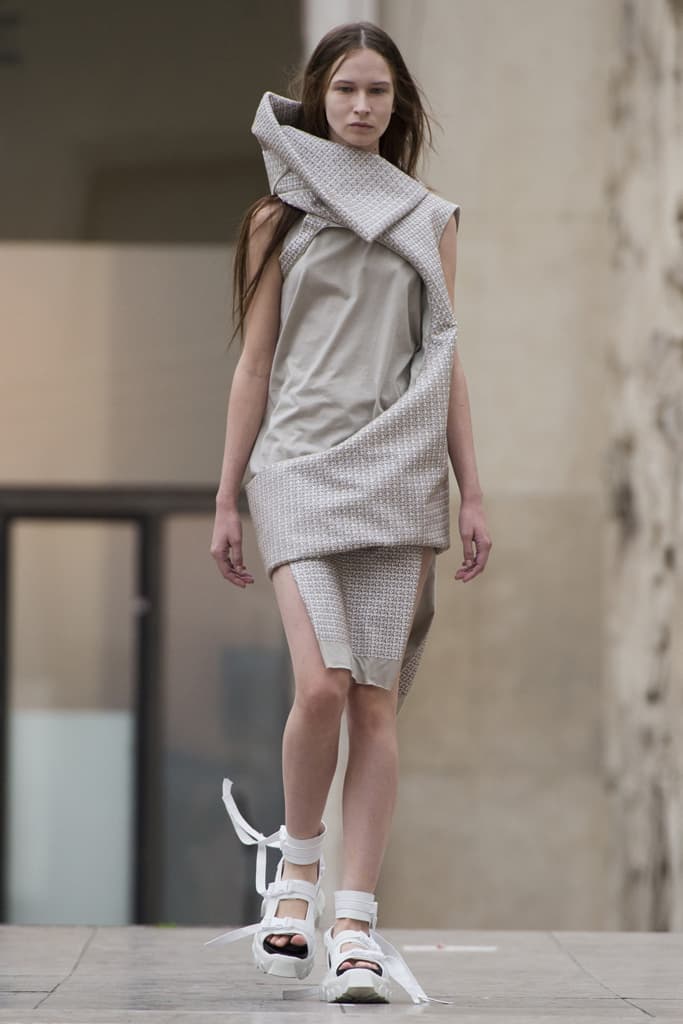 10 of 41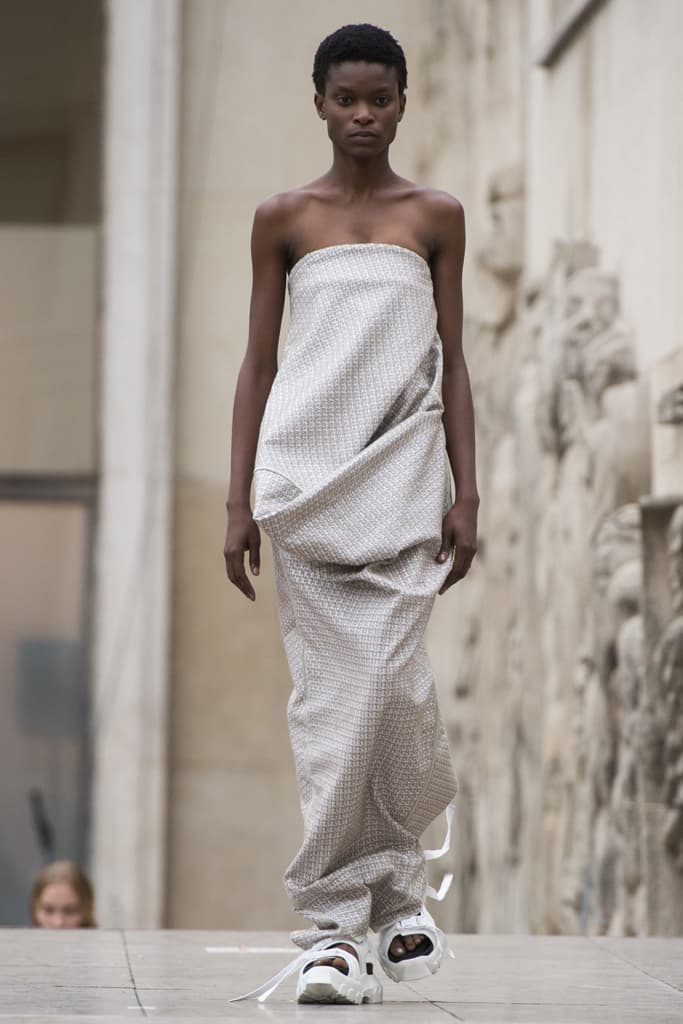 11 of 41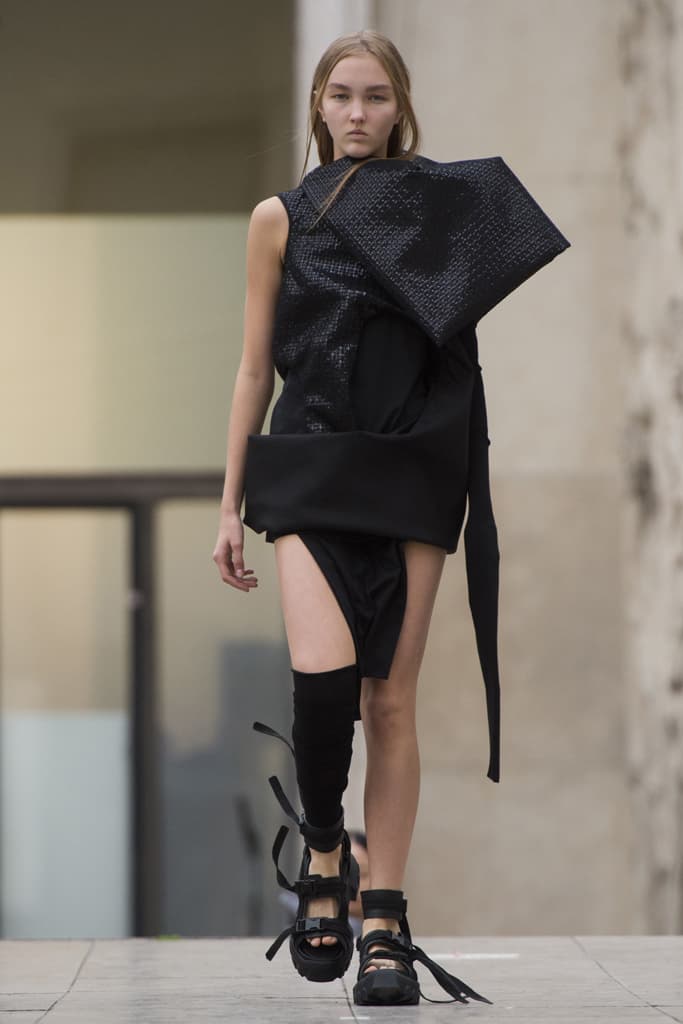 12 of 41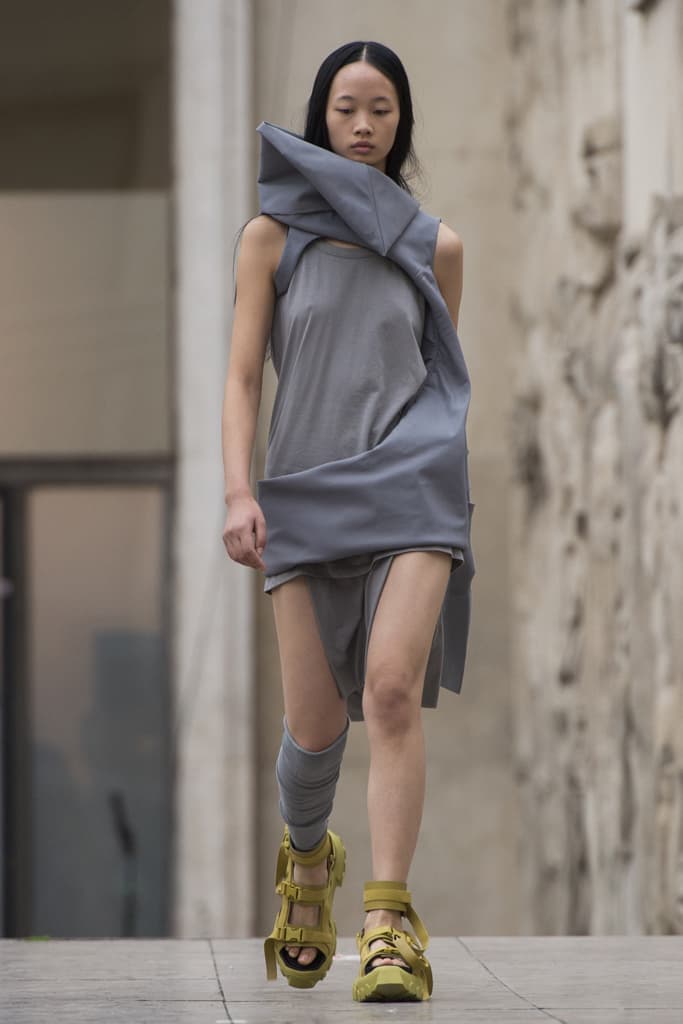 13 of 41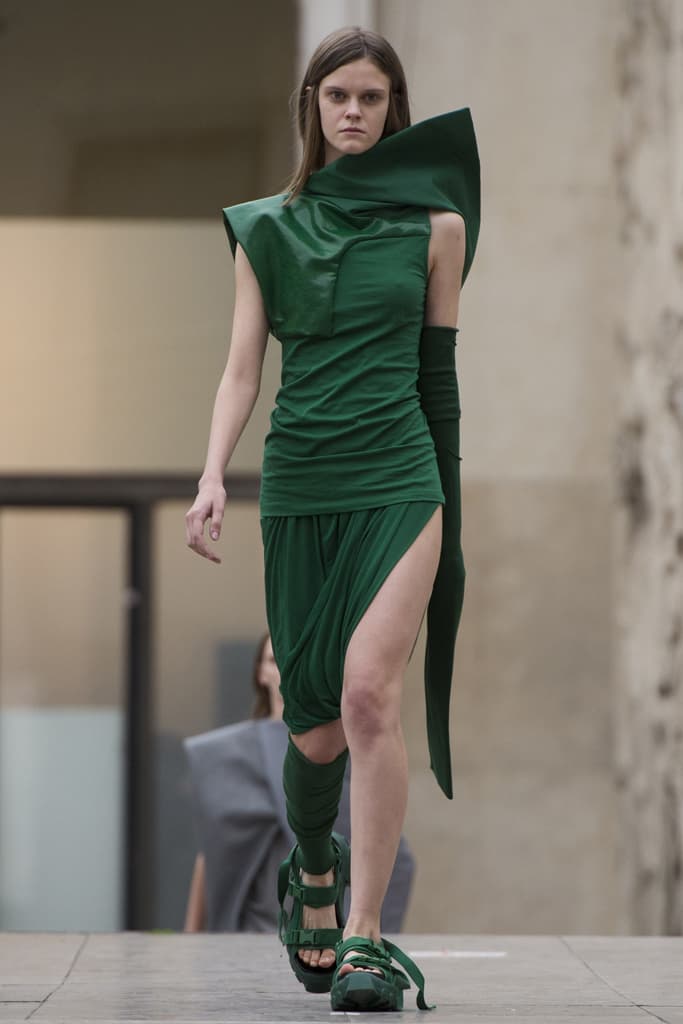 14 of 41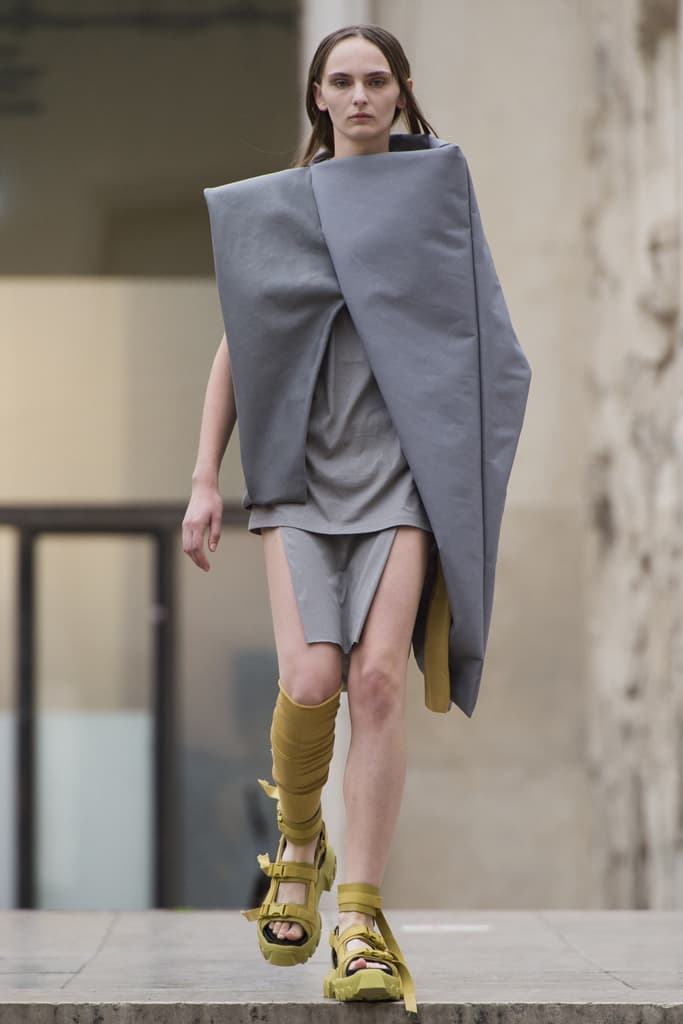 15 of 41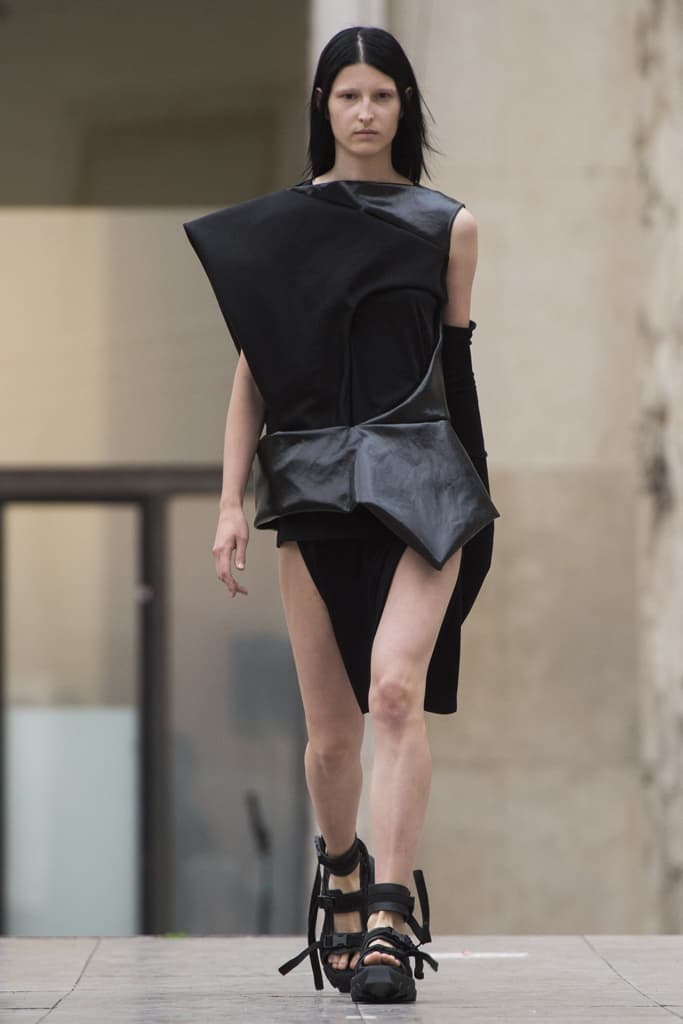 16 of 41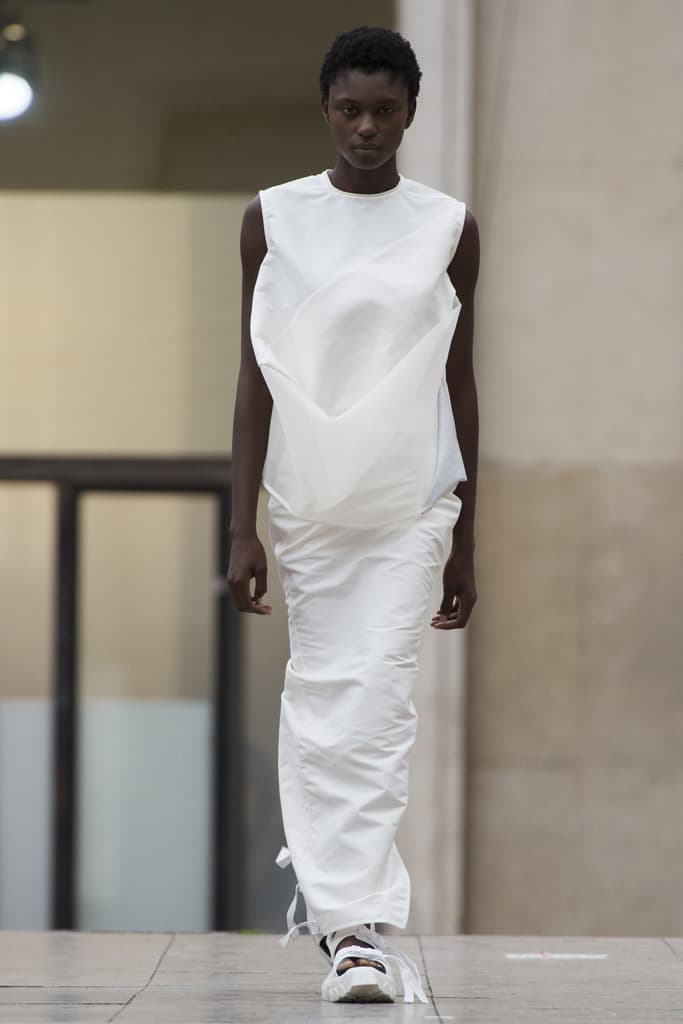 17 of 41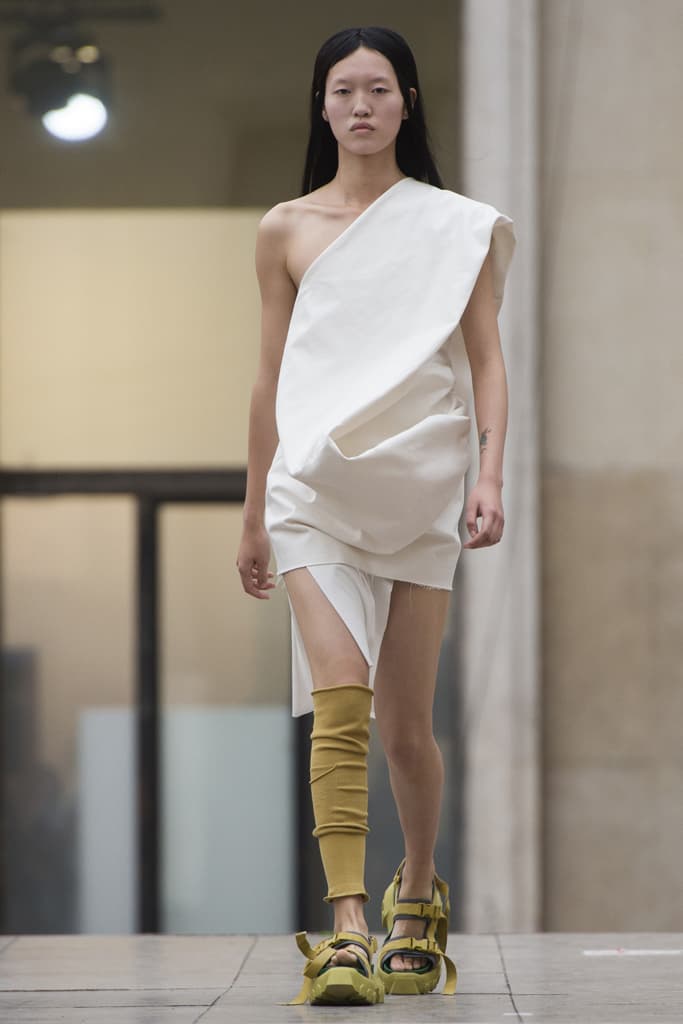 18 of 41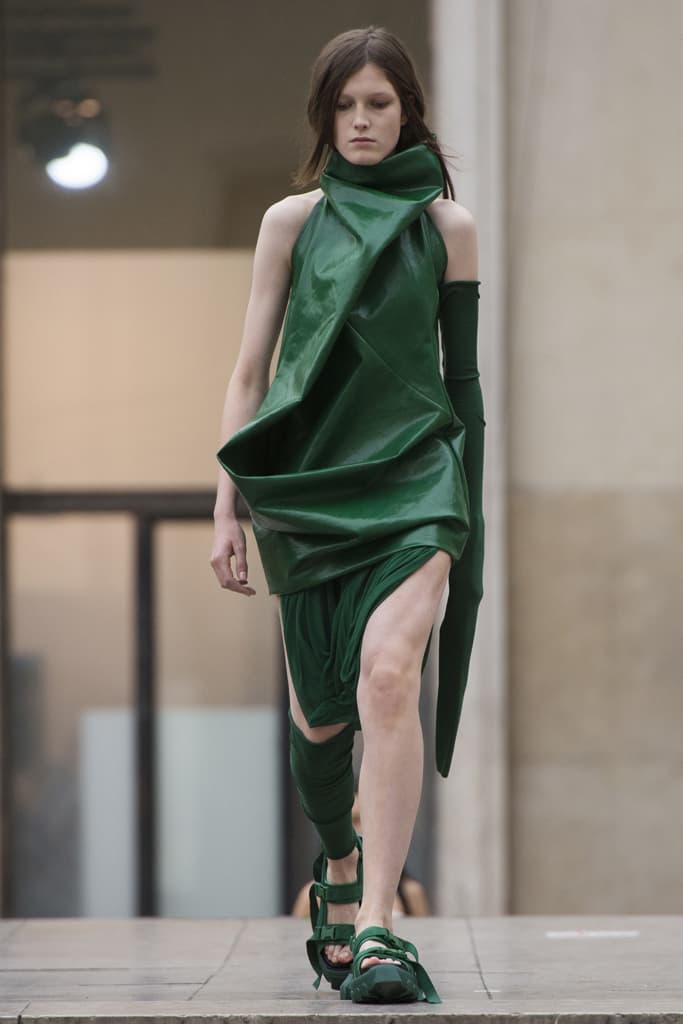 19 of 41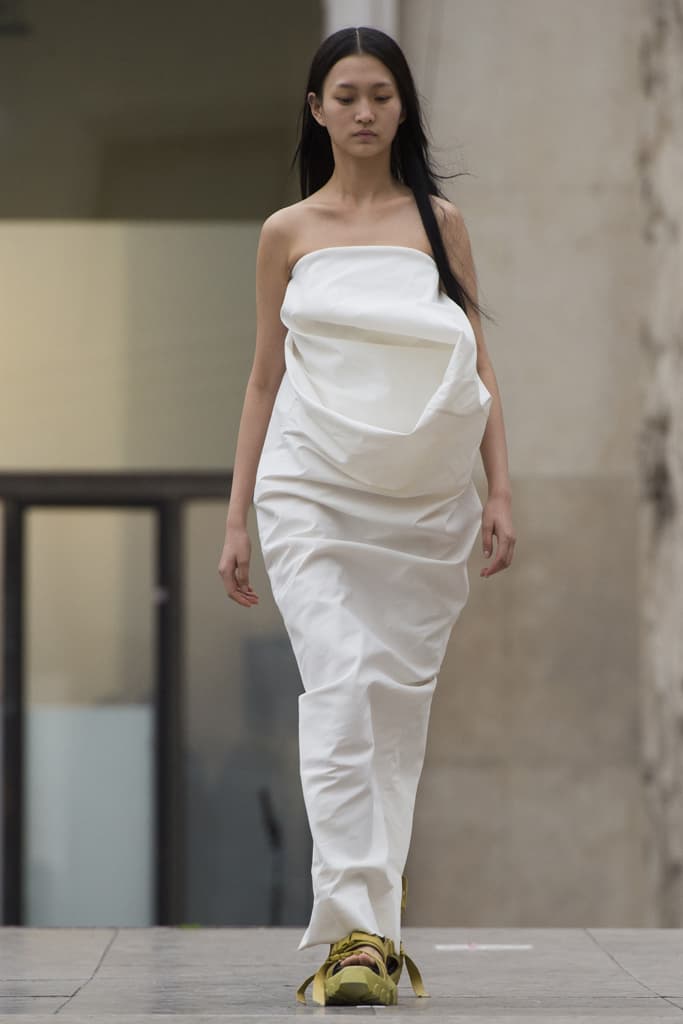 20 of 41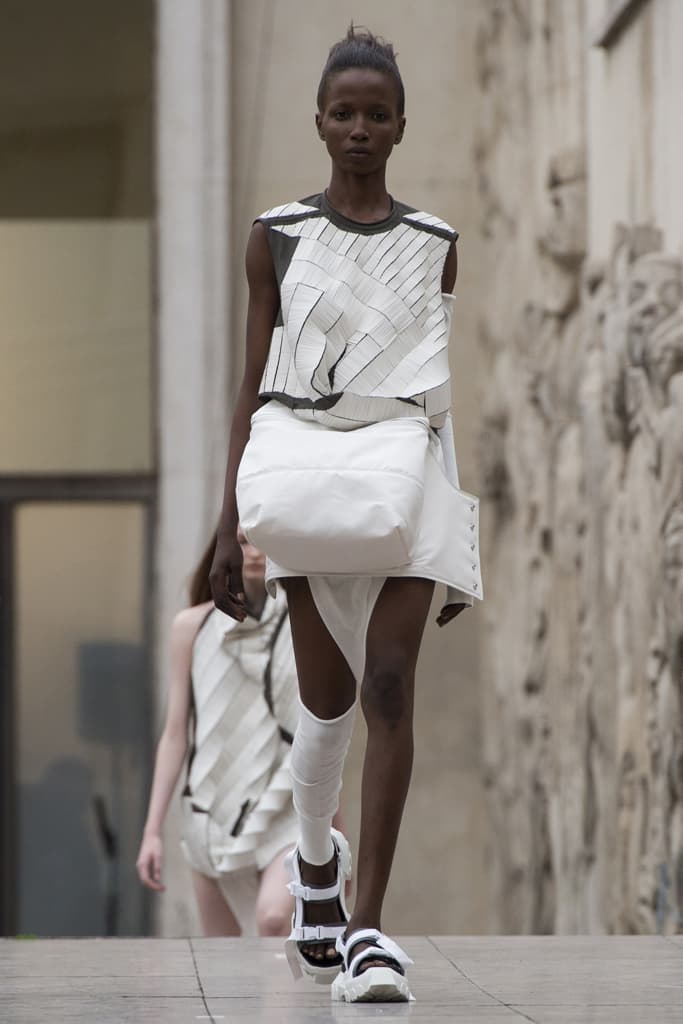 21 of 41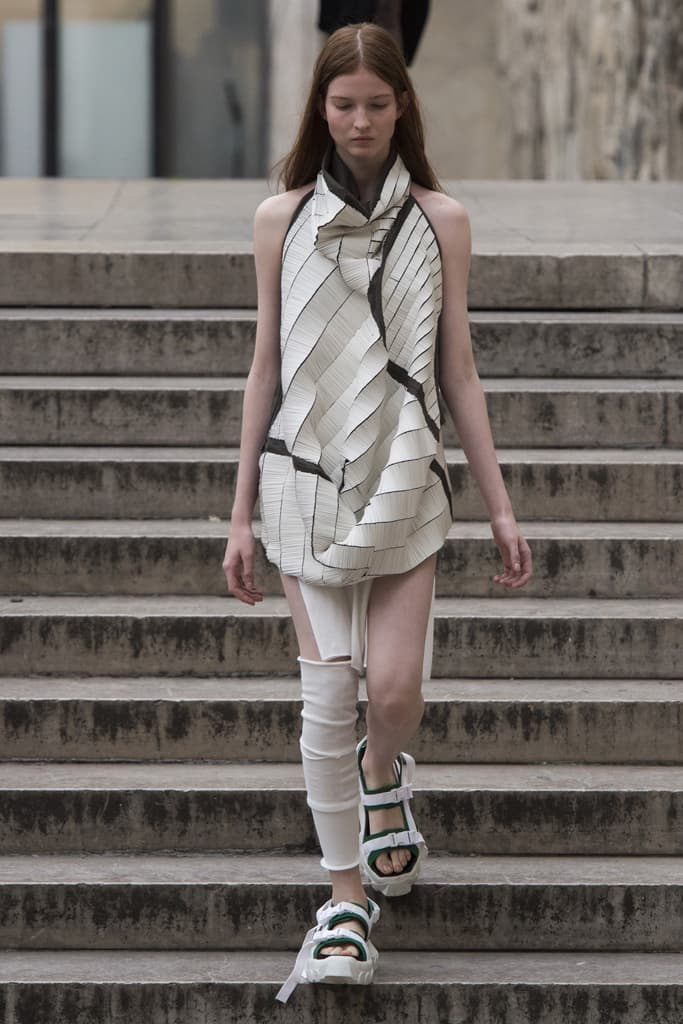 22 of 41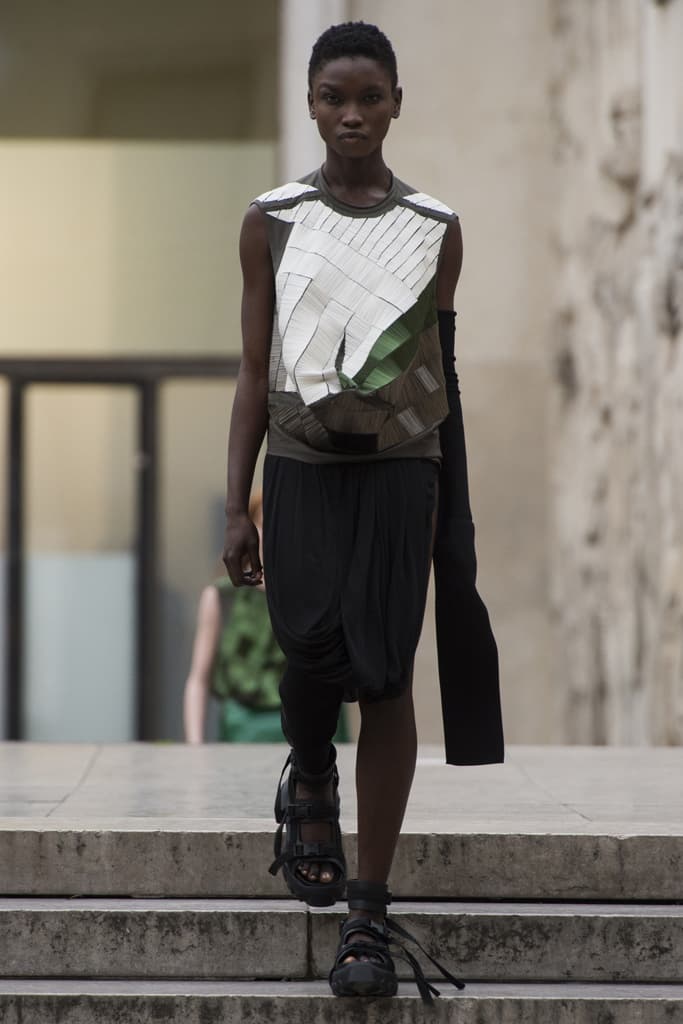 23 of 41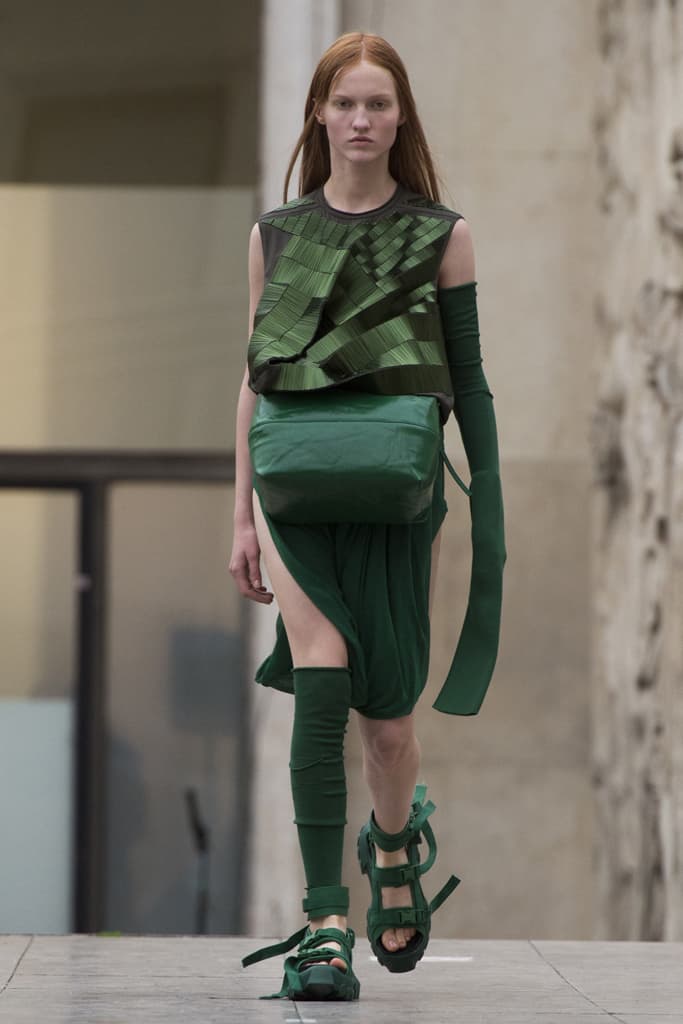 24 of 41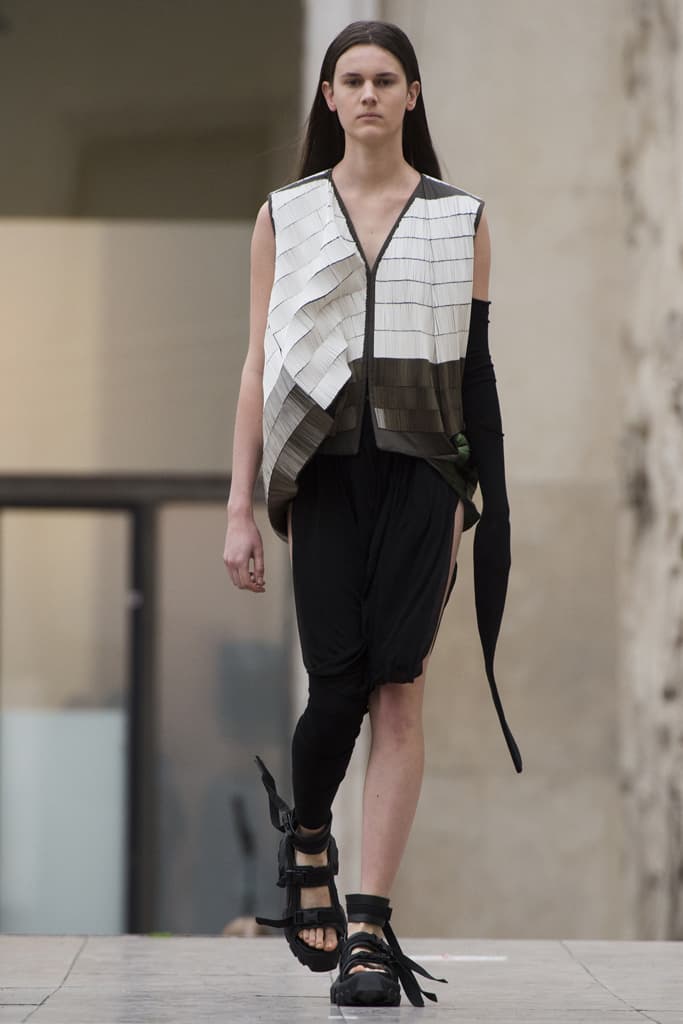 25 of 41
26 of 41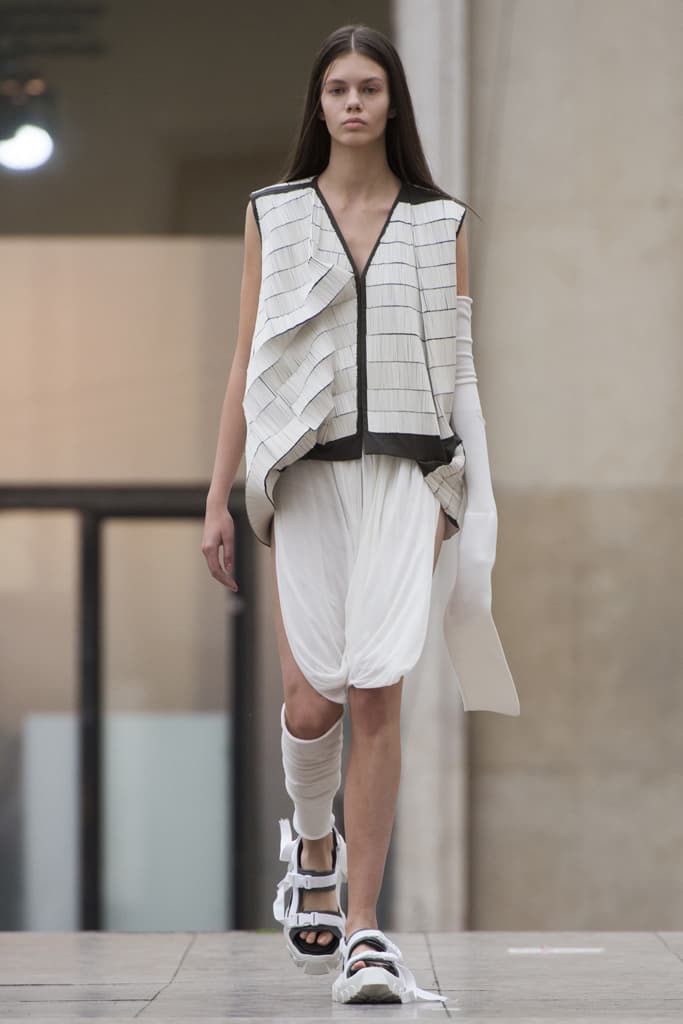 27 of 41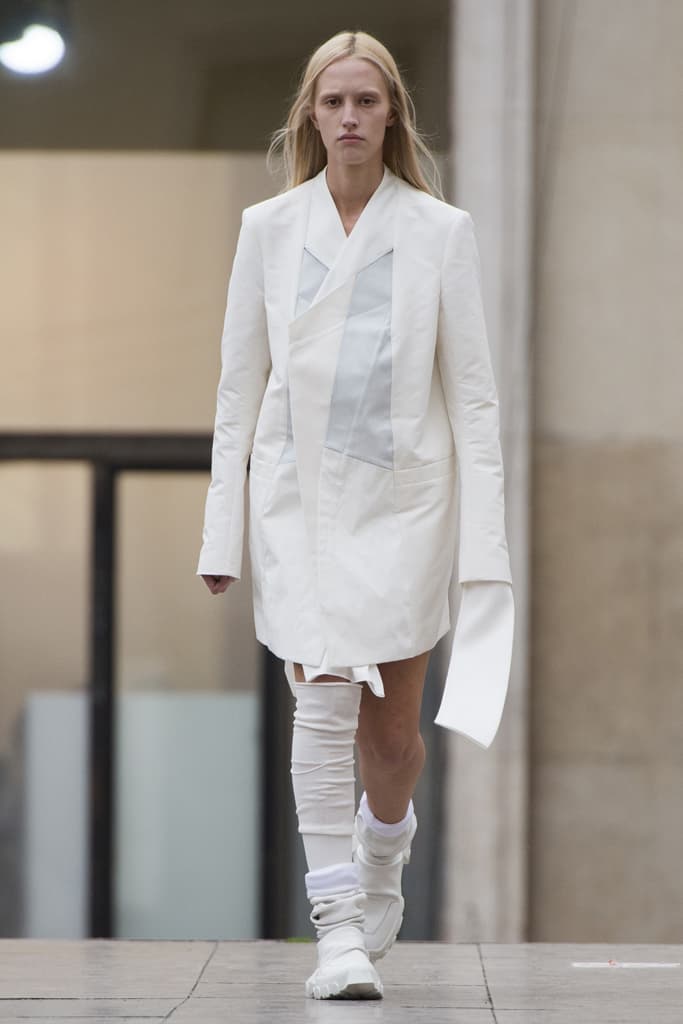 28 of 41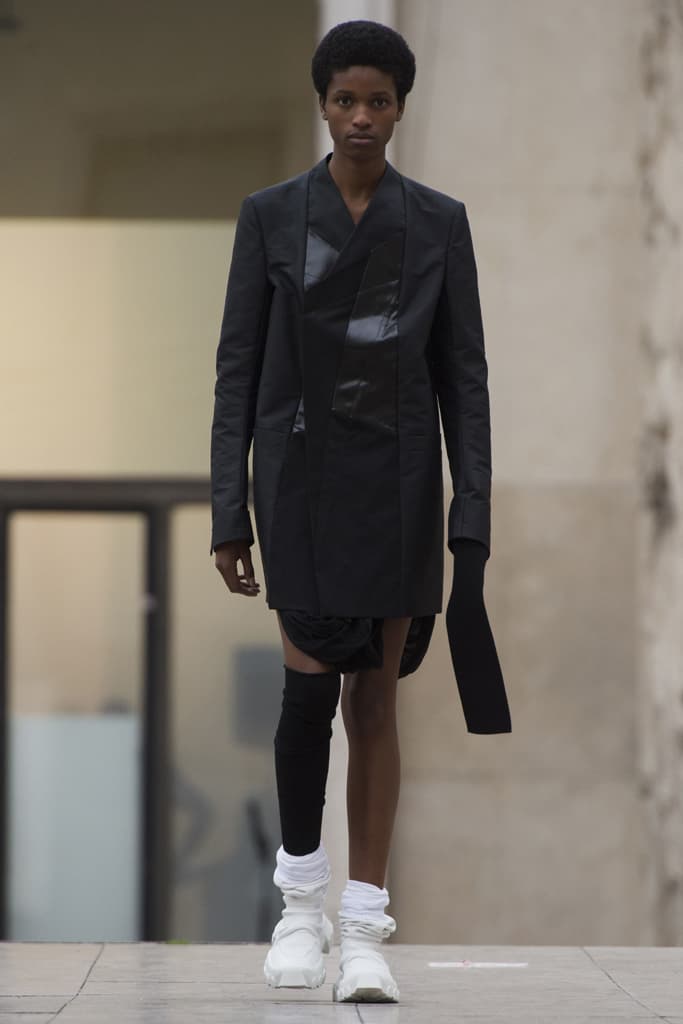 29 of 41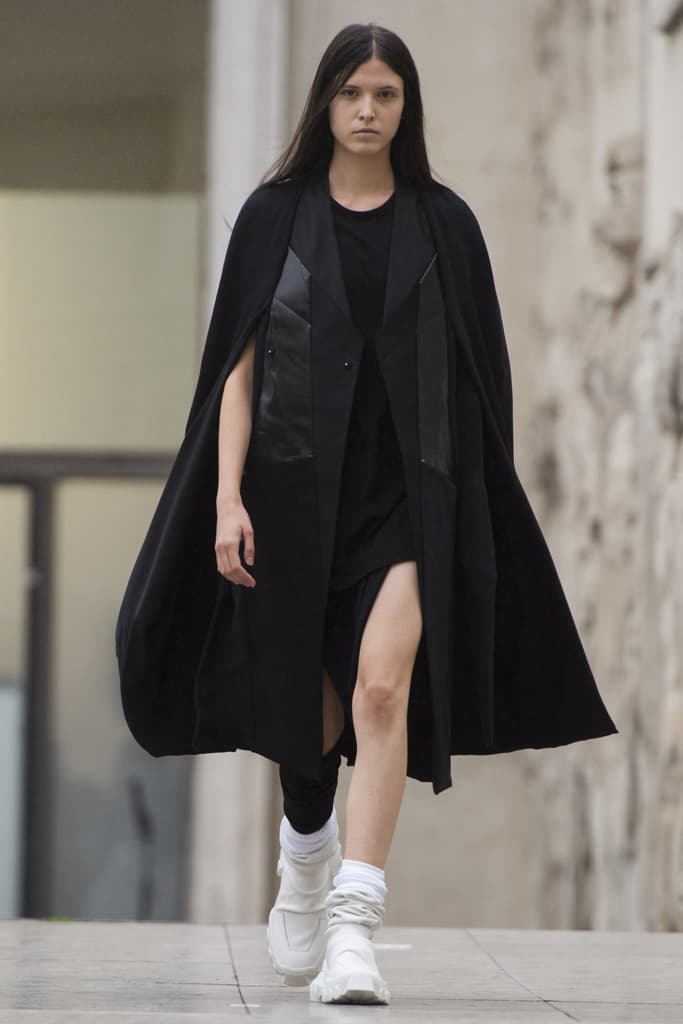 30 of 41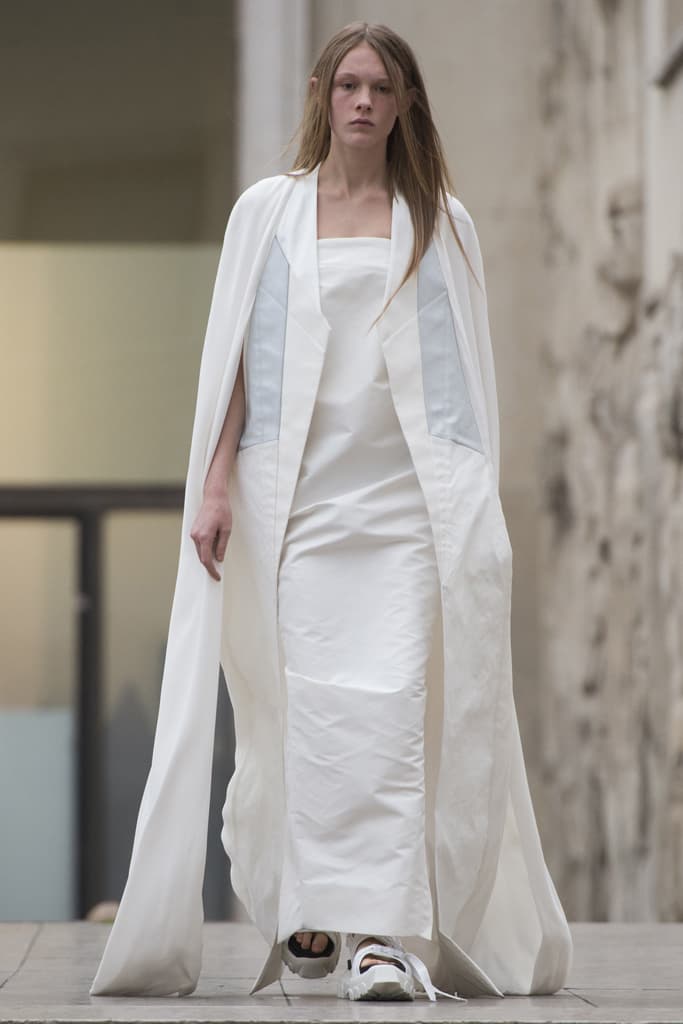 31 of 41
32 of 41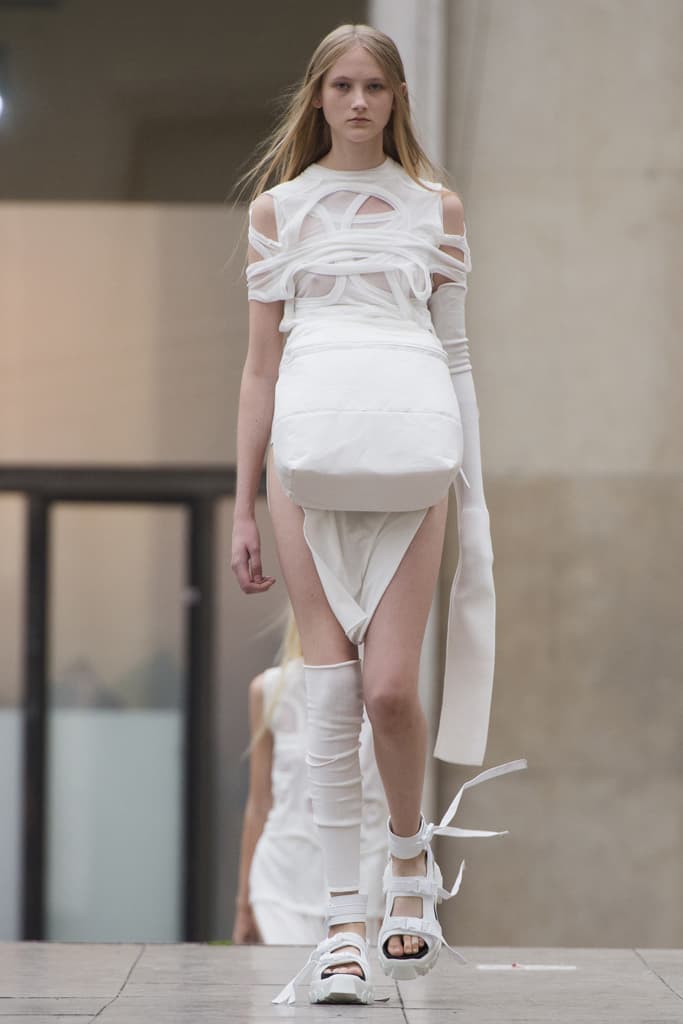 33 of 41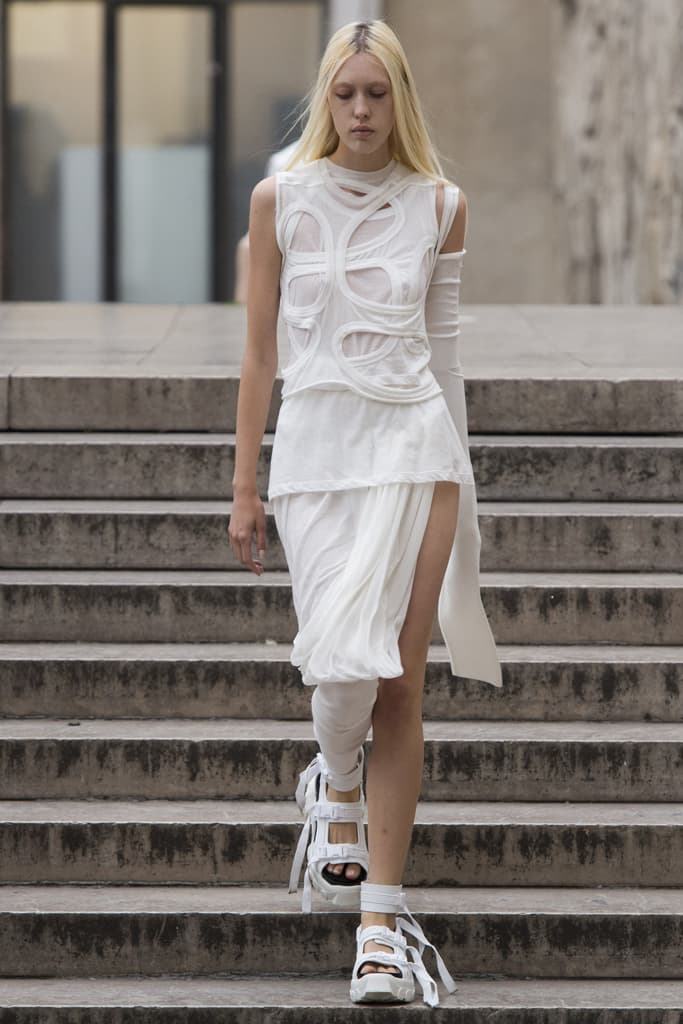 34 of 41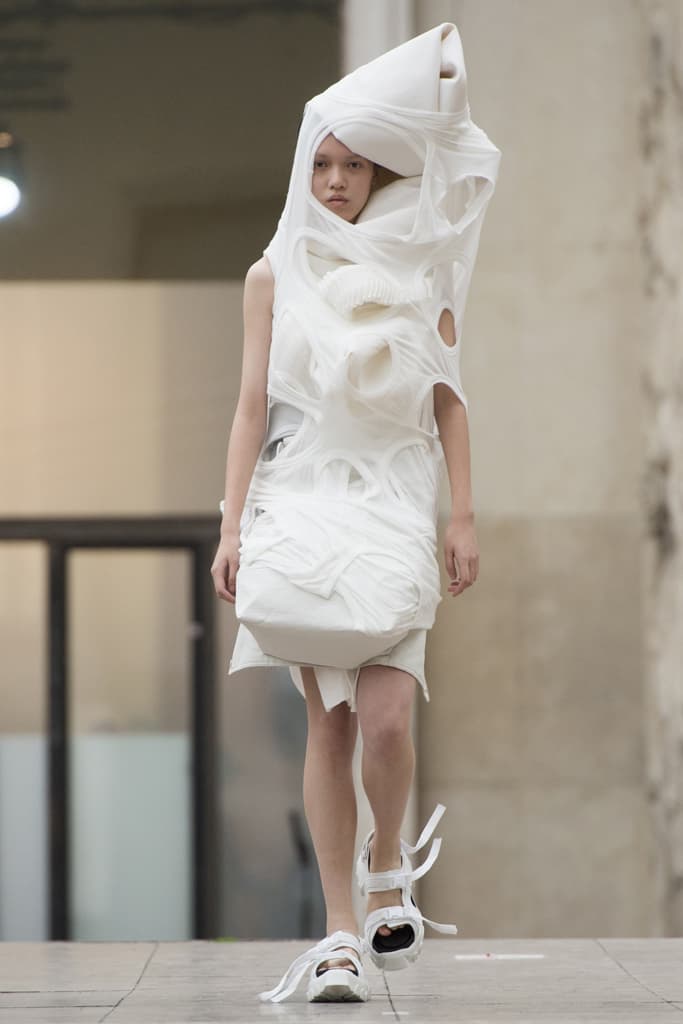 35 of 41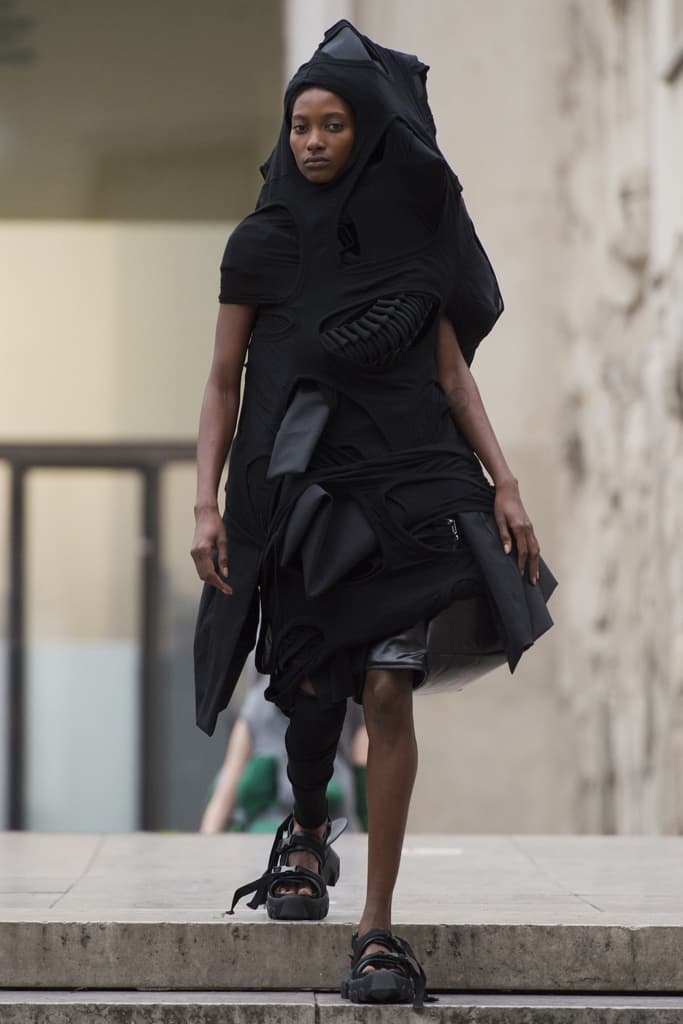 36 of 41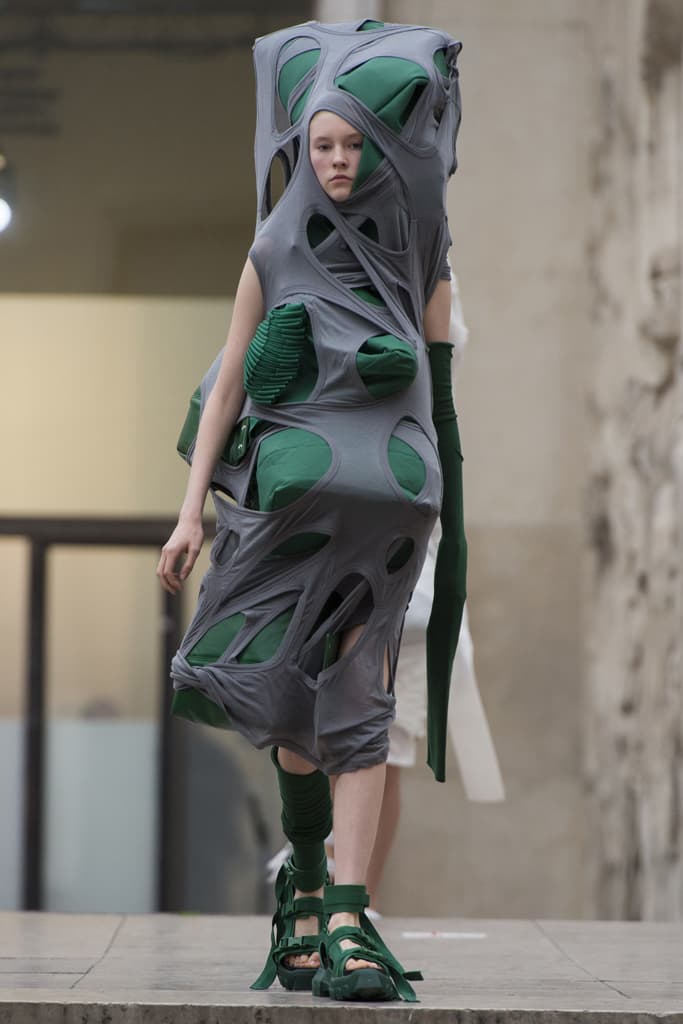 37 of 41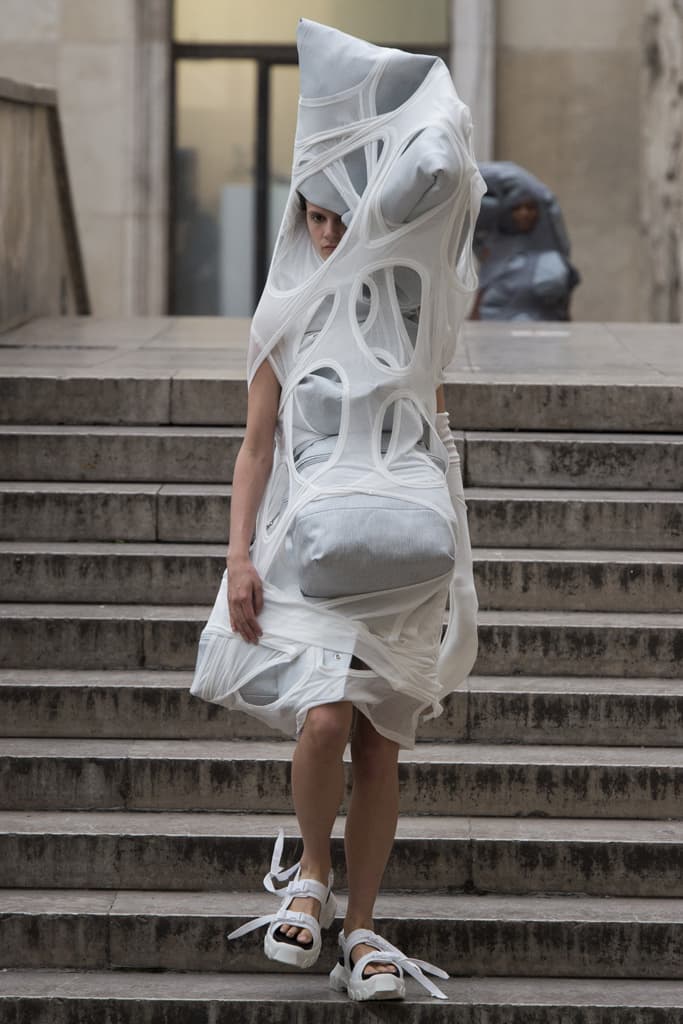 38 of 41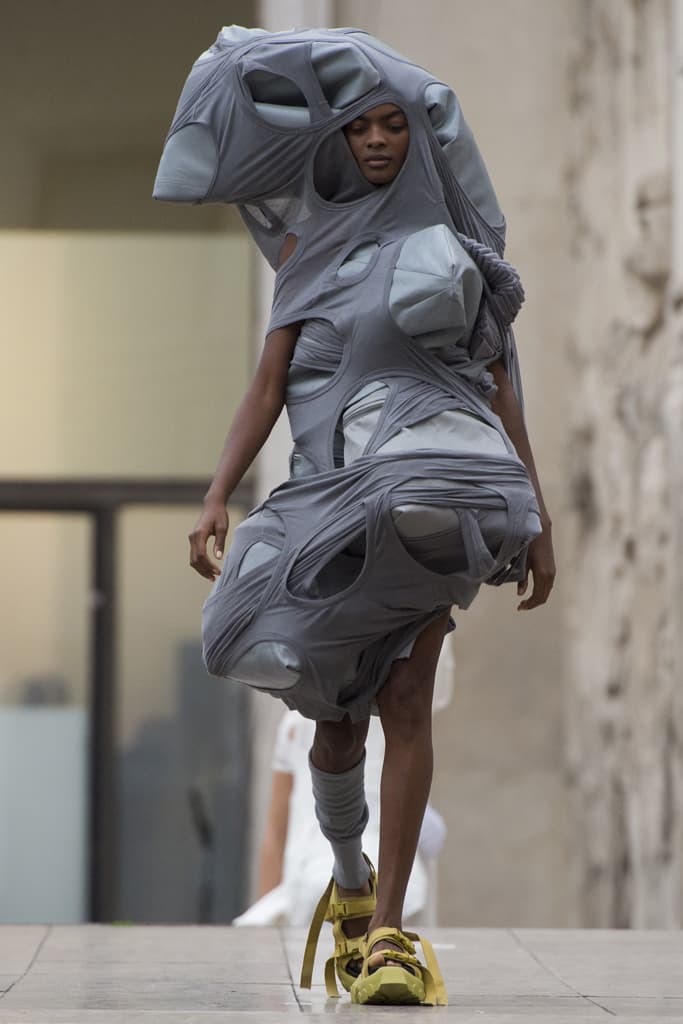 39 of 41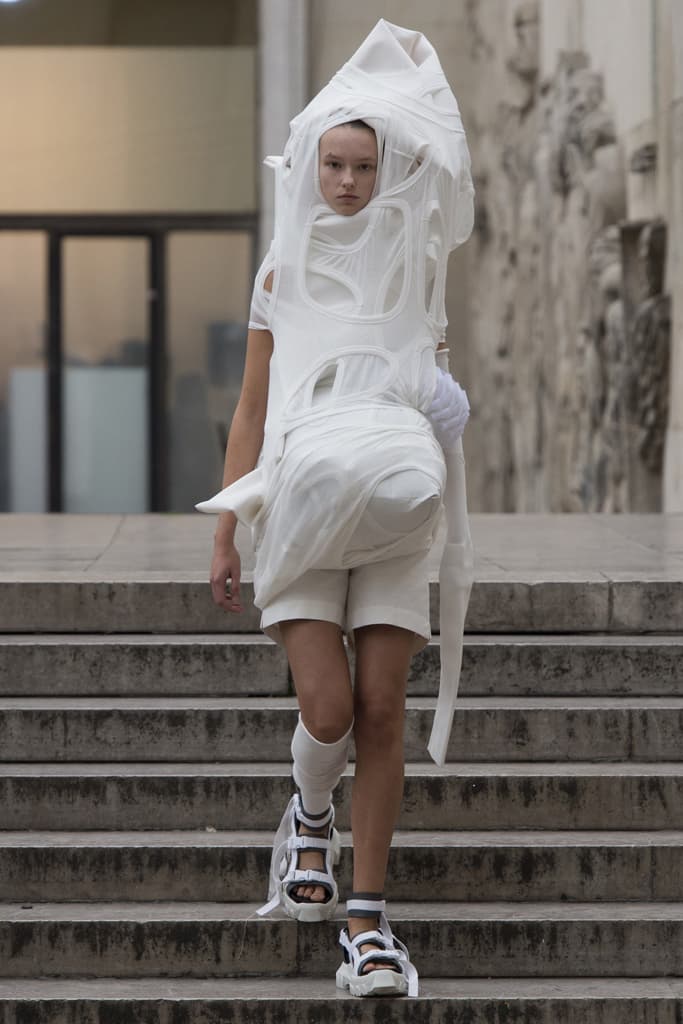 40 of 41
41 of 41
Fashion
Rick Owens' Spring/Summer 2018 Show Was A Social Commentary About Climate
"It's a show about hope."
Rick Owens' Spring/Summer 2018 Show Was A Social Commentary About Climate
"It's a show about hope."
Rick Owens' Spring/Summer 2018 Show was centred around climate catastrophes, nuclear annihilation, and other concerns about the state of the world.
Owens is known for his out-there vision, and this show was no different. The designer made his audience uncomfortable by adding plastic ponchos, that were much needed when the huge fountains at Palais de Tokyo blasted 30-feet into the air. The collection called "Dirt," was in true Owens fashion, with a muted color palette and experimentation with symmetry, including layered dresses, textured, geometrical tops as well as over-size tailored suits.
Perhaps the most interesting pieces of the show were the last few looks that made their way down the runway. Bulky pillow-like pieces clad in distressed fabric in four different colors were shown, looking more like sculptures than clothes. One interpretation of the interesting concept was "environmental refugees," fleeing from the horrible climate we have created. Backstage, Owens explained his own vision, "It's a show about hope," the designer said, continuing with the following about the closing pieces: "They look like meringues to me."
The collection is truly open to interpretation, so peep the gallery above to see all the looks.
Share this article