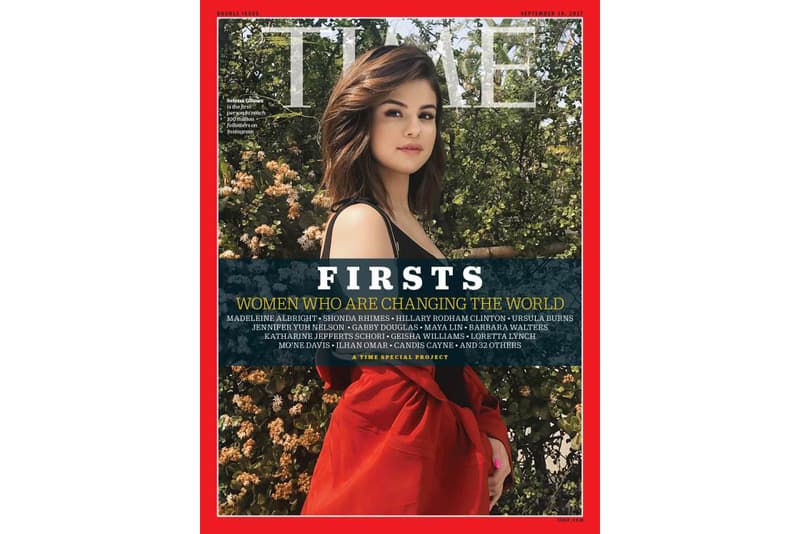 Culture
Selena Gomez Is the Face of Women Changing the World in 'TIME' Magazine's "Firsts" Issue
Ultimate girl power.
Selena Gomez Is the Face of Women Changing the World in 'TIME' Magazine's "Firsts" Issue
Ultimate girl power.
Selena Gomez fronts TIME Magazine's "Firsts" Issue, which features 46 women of different ages, ethnicities, political affiliations and sexual orientation that are changing the world.
The singer, actress and 13 Reasons Why producer was the first person to reach 100 million followers on Instagram, and with a huge audience it makes sense that she has an impact. Gomez has been open about her struggles with mental health issues, and in her interview with the magazine she said, "I like being vulnerable with my fans on social media. I like that they've seen my mistakes. I try to use that as a way to connect with them. That's all I can do."
In her feature the former Disney star also speaks about her mother, who has been her strongest supporter and biggest inspiration from the early days of her career up until now. Selena also speaks about social media, and how she encourages fans to connect by being open and sharing their feelings.
The "Firsts" issue also features covers of Oprah Winfrey, Ellen DeGeneres, Hilary Clinton and more, and was shot by Luisa Dörr using an iPhone. To see all 12 covers, head over to TIME.
Read the full feature on the magazine's website, or watch the interview with Selena below.
Source
Photographer

Luisa Dörr
---
Share this article