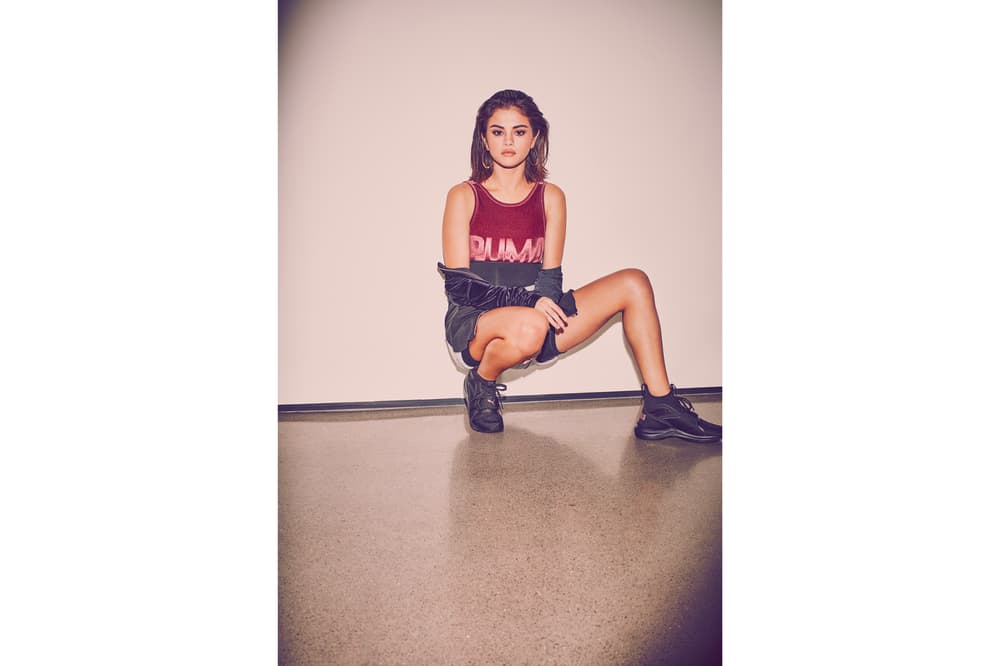 Selena Gomez Is Now Signed to PUMA
Check out the upcoming Phenom in her debut campaign.
Selena Gomez revealed her new partnership with PUMA hand-in-hand with her debut campaign, modeling the upcoming Phenom.
About said collaboration she said:
"PUMA has changed the game when it comes to the mash-up of athletic wear and fashion. I am hoping that we can create something special together. We already have some really cool projects in the works."
In exchange, PUMA wants to share in her "authentic, creative and talented" outlook. "In recent days, she has demonstrated just how strong she truly is" the brand cited about her battle with Lupus and kidney transplant. "She is everything that today's female consumer is looking for in a role model."
Stay tuned to hear what the two have coming up.