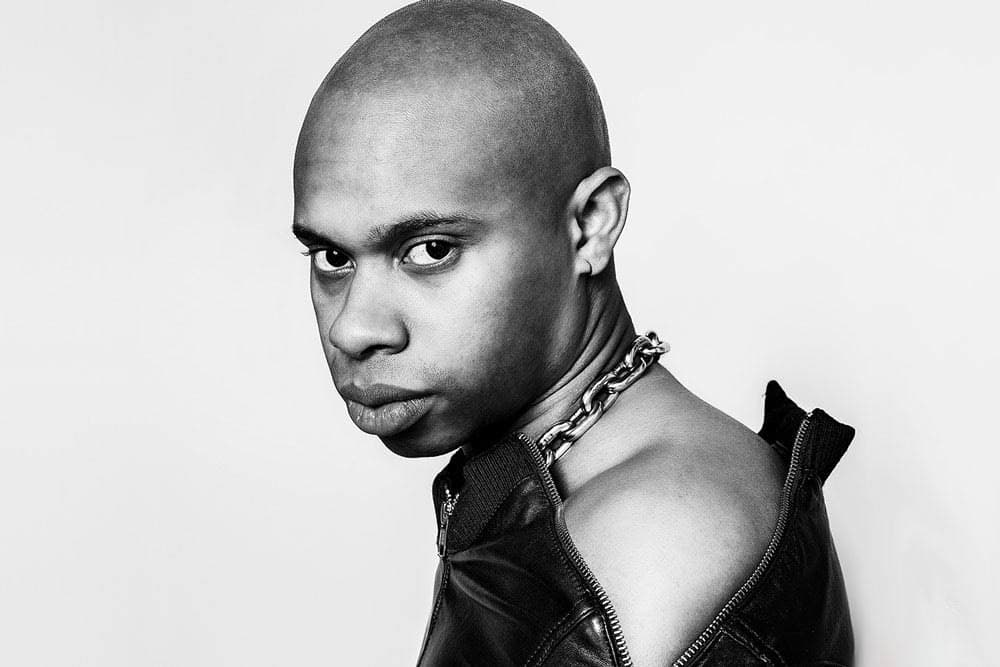 Fashion
Who Is Shayne Oliver? — Meet the Mastermind Behind Hood by Air and the Revival of Helmut Lang
A true maverick in every sense of the word.
Who Is Shayne Oliver? — Meet the Mastermind Behind Hood by Air and the Revival of Helmut Lang
A true maverick in every sense of the word.
There were no clear sidewalks on the path to modern streetwear. Ideas and design themes stemmed from the gutters and crevices of young minds around the world. Minnesota native Shayne Oliver served as one of those young luminaries who stepped into his creativity and formed an irreverent brand of streetwear — Hood By Air. When Oliver launched the brand in 2006, there was little resembling it on the market, and fashion purists scoffed at the thought of sportswear entering the global arena.
Skip to 2017 and Shayne is responsible for a revolution that was not televised. Like an unholy scourge, his influence has invaded the Internet and captured the minds of many. Harnessing emotions from hardships, love, fantasies and perversion, Shayne helped lead a class of free thinkers and charted a new territory for people like him. Now as New York Fashion Week lies on its last legs, Oliver is here to save it as the designer-in-residence of Austrian stronghold, Helmut Lang.
The irony of the situation is laughable and yet here we are. Allow us to introduce you to the designer who will resurrect NYFW to its former glory.
He Birthed Streetwear Label, Hood by Air, for the Misfits and Outsiders
Hood By Air began as a New York City-based imprint in 2006. Oliver began to stamp the ubiquitous "HOOD" logo on a stock of tees and hoodies from a small $4,000 investment. Inspired by the city's underground rave, GHE20G0TH1K, aesthetic of  "other" was born. Oliver created clothes for skaters, dancers and street walkers that flip-flopped between genders, never revealing a bias or preference. While his concepts were opposed by the fashion community, his talent was undeniable. The craftsmanship of his garments suggested that the young designer had a new world to offer.
HBA Was Embraced by Those with Forward Vision
Fashion giants aside, the rest of the world knew that Oliver was a talent to watch. HBA garments popped up on the leading figures in the music industry like Rihanna and Kanye West. Its reach soon became inescapable as pieces appeared in music videos, awards shows and red carpets. It was one of the first modern streetwear brands to rise to notoriety with the help of the Internet and its young people. The future of the brand was unsure but Oliver persisted.
Hood by Air Was Awarded the 2015 CFDA Prize, Confirming Its Ingenuity
In 2015, Shayne received the CFDA Swarovski Award for Menswear and confirmed the success of his revolution. His experiment was thriving and the prospects for the brand looked better than ever.  All eyes were just where he wanted them — planted on everything that was other and outside to the antiquated industry. Critics argued that his moves were limited and that growth would evade him. This was misunderstanding that Oliver had no intentions of correcting with words.
Oliver Announced That Hood by Air Will Go on an Indefinite Hiatus
Following the cancellation of its Fall/Winter 2017 Paris show, rumors rumbled about the stability of the brand. Shortly after Oliver was revealed as the new creative lead of Helmut Lang, he announced that Hood By Air would be going on a hiatus. In an official press release he goes on to confirm that "HBA would continue to fulfill its creative vision in the near future." His new charge as the first designer-in-residence at Helmut Lang would be a challenge he would fully step into without distractions. HBA loyalists lamented its pause, but were inspired by this risky shift.
Shayne Oliver Returns to NYFW as a Savior
In the past few years, New York Designers have fled in droves to more exciting presentations in Europe, slowly deflating the status of NYFW. Those that remain are hopeful, but honest about the decreasing appeal of presenting among an audience of the uninspired and cynical. Age-old strongholds have scrambled to follow the industry's trend towards street and sportswear but couldn't do so authentically. Consumers have watched major retailers struggle through an identity crisis that exposes the elitism of the industry as a whole.
In comes Oliver to do what he does best — disrupt. The Helmut Lang Spring/Summer 2018 show was perhaps the most anticipated presentation of the week. Oliver not only delivered art to behold, he did so without spectacle. The Helmut Lang show was full of a perverse elegance and grace that only Oliver could conjure. The show restored hope for NYFW and offered Oliver as the face of its return. A burning spotlight rests on him but his poise remains — the man is focused. In an interview with HYPEBEAST, his mission is restated:
We're shaking things up. It's not a bad thing, it's more like correcting your vertebrae or something. We took everything that was under appreciated at HBA and brought it over here and made it more contemporary, but it's all Helmut's world.
Share this article