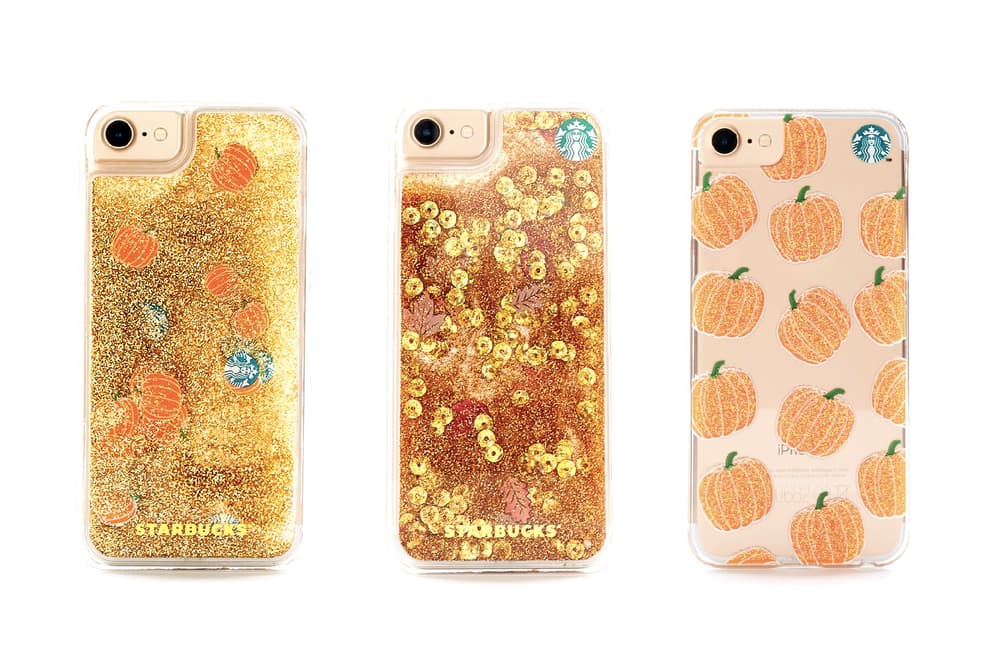 Culture
Pumpkin Spice Reaches a Whole New Level with These Starbucks x Skinnydip Phone Cases
Calling all PSL lovers.
Pumpkin Spice Reaches a Whole New Level with These Starbucks x Skinnydip Phone Cases
Calling all PSL lovers.
After pumpkin spice ice-cream and Oreos, the next natural progression is phone cases, right? Apparently so, as the OG purveyors of pumpkin spice, Starbucks, have collaborated with UK-based accessories brand Skinnydip to produce the ultimate fall-themed phone cases.
The range consists of three clear iPhone cases: the "Pumpkin Charm" features falling golden glitter suspended alongside pumpkin and Starbucks logo charms; the "Leaf Charm" opts for a more bronze-toned approach, with the autumnal glitter being mixed with brown leaf charms and gold sequins; and the "Pumpkin Glitter" is a simpler, solid case featuring sparkly pumpkin graphics alongside a subtle Starbucks logo.
Prices range from £14-18 GBP (approx. $19-24 USD) and pre-orders are open now from the Skinnydip web store.
Share this article