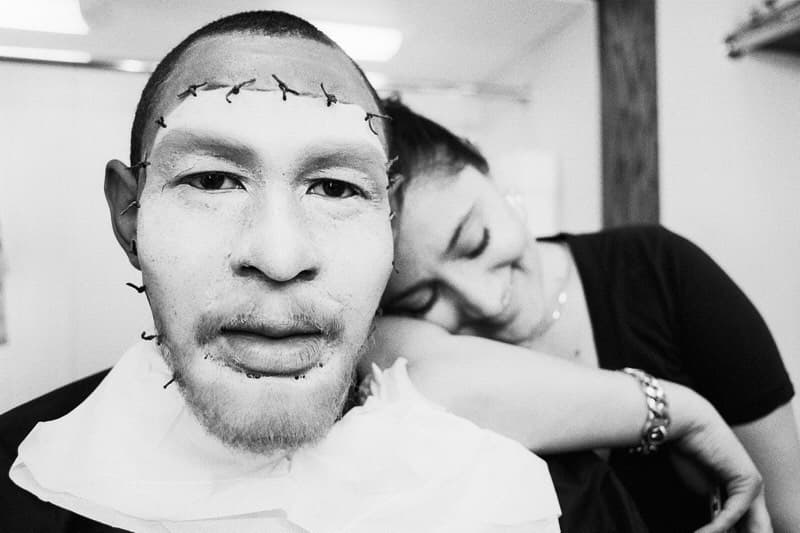 1 of 3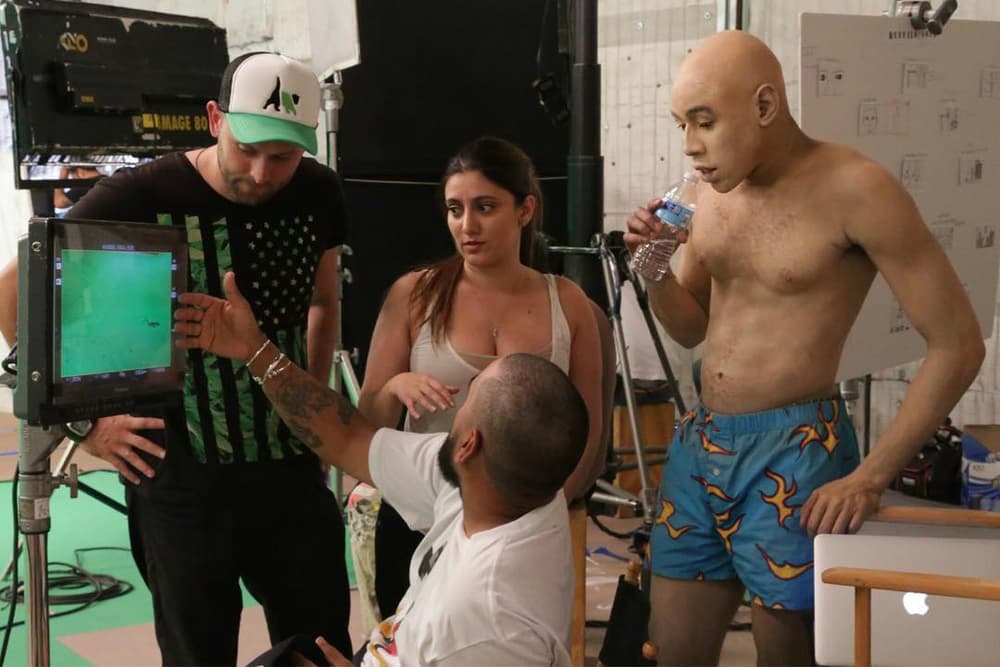 2 of 3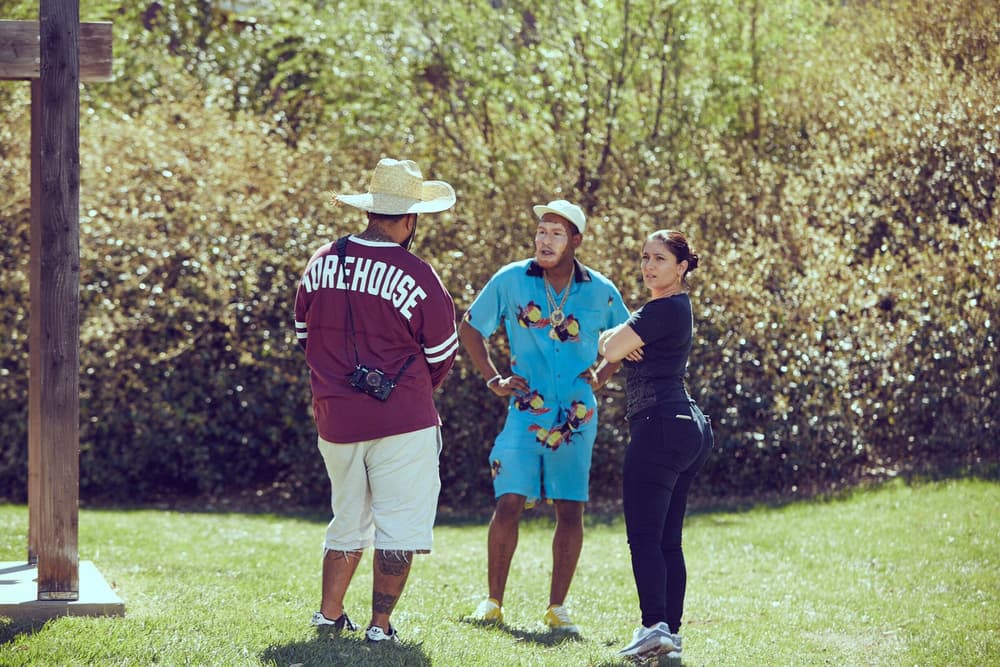 3 of 3
Music
Tara Razavi Is Your Favorite Musician's Favorite Music Video Producer
Meet the woman bringing the vision of artists from Tyler, The Creator to Jennifer Lopez to your screen.
Tara Razavi Is Your Favorite Musician's Favorite Music Video Producer
Meet the woman bringing the vision of artists from Tyler, The Creator to Jennifer Lopez to your screen.
Her music videos have received millions upon millions of views, but if you are not familiar, you may've never seen Tara Razavi herself. That's because she isn't a musician — she's the woman responsible for bringing musicians' visions to life.
Tyler, The Creator, Frank Ocean, Jennifer Lopez, Justin Bieber, Travis Scott, Rick Ross, Kelly Rowland, Big Sean, JAY-Z — this isn't just a list of today's top artists. Rather, it's only just a few of the names for whom Tara has produced visuals for through her production company Happy Place, which she founded in 2008. That's a lot of work done in a decade, but if you love what you do like Tara does, it doesn't seem like work at all. That's one of the ultimate keys to happiness, hence the name of her company.
So how exactly did she unlock being able to sustain a career in that sweet spot that so many are seeking for? Honest and hard work — and by not revealing all of her secrets, she tells us.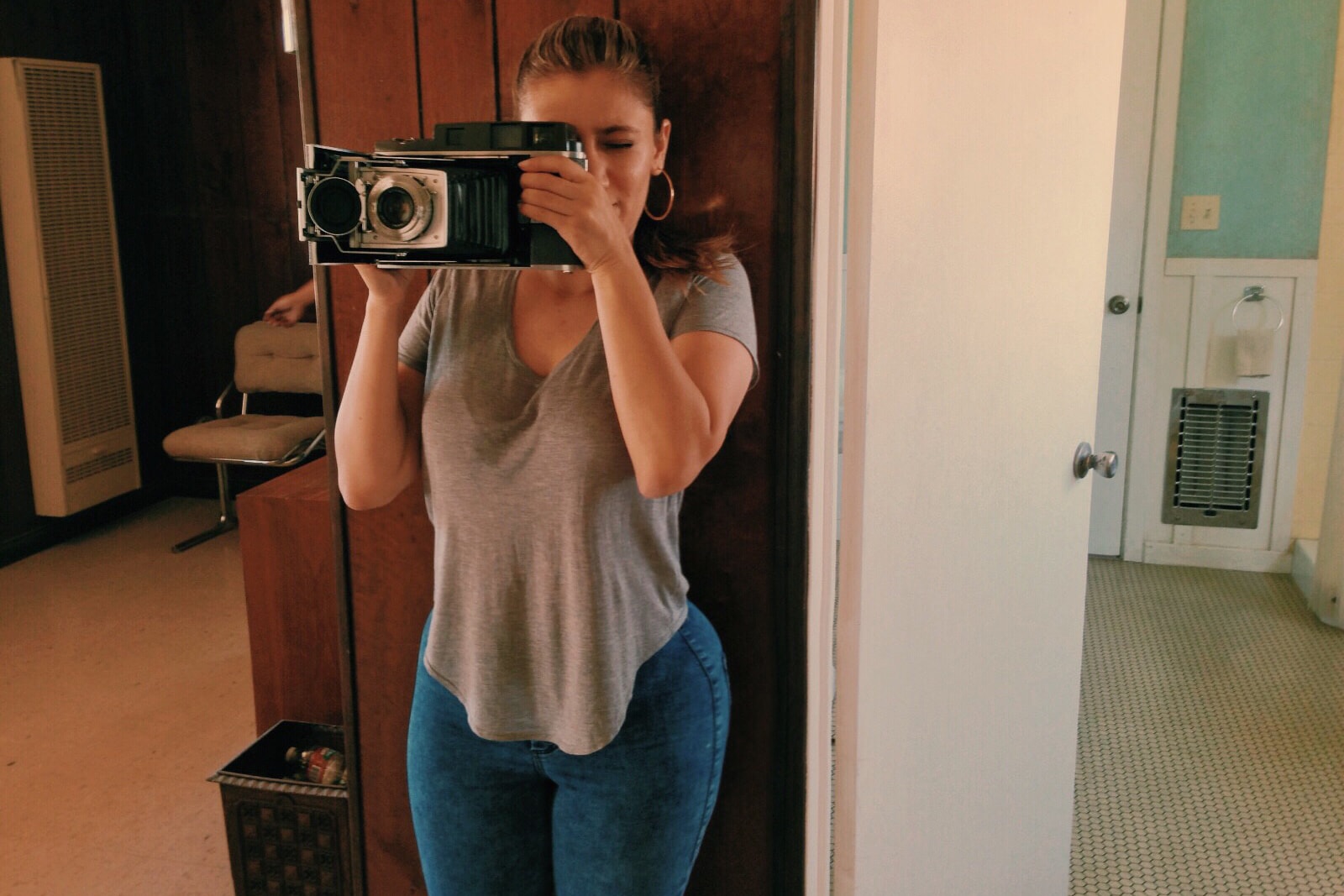 How did you get your start in music video production?
When I was going to school at UCLA and I was studying political science and was preparing to go to law school, I got an internship at a record label and I just fell in love with it. But that label was inside an overall entertainment building. As I was working hard, not realizing it at the time, people were watching my grind and they kept pulling me into their departments. I went from working for Babyface's label before he shut it down to moving over to the publishing department, and then that moved me into music supervision, which moved me into production. I was running someone's production company but I always wanted to start my own. Then a friend who was working with Taj gave me a call like, "Hey have you ever done a music video?" And I was like, "No, but I can do whatever." And it all took off from there.
Your journey to where you are now isn't exactly a traditional one, so are there particular steps that people, who may want to follow in your footsteps, can do specifically to get their foot in the door?
To say my journey isn't traditional is true, but whose journey is?
I think for me, and my particular journey — I tell this to people all the time, if we're talking about owning a business, it's the same no matter what you do. It's about doing your best every single time, at every single second, of every single day. My off days have ripple effects that can last years.
Owning a business isn't the easiest thing in the world — it's really difficult actually. But it's what I like, and it's seemingly, for some people, where they aspire to be. Anytime you're somewhere people aspire to be, you have to fight for your spot. You have to fight for your spot the way an artist has to fight for their spot. If I decide one day that I want to be tired and half-step, there are dozens of other people that will go hard for my spot the way I would've gone for it at the beginning of my grind. You can never forget that. The people that last the longest, like the Jay-Z's and Beyoncé's of this world, never lost that. People say, you can't get complacent; it's so true. When you decide to fight for something, you make the choice to fight forever. I think when I was younger, it felt like people would teach you that you hit a goal post, and once you hit them, there's green grass on the other side and you can just relax. But there is no fucking green grass on any other side of anything. You constantly make your grass. You water your own grass on the way to your goal post and that's how you get it.
When you decide to fight for something, you make the choice to fight forever.
You founded Happy Place, but what exactly do your role entail?
My role is everything. The beginning and the end — but there's a whole middle that I could never do on my own. I have to set the table, and then I have to pay the bill but I have people who help with all of this. I have to book jobs, run the jobs and oversee the jobs. If someone isn't able to pick up their part of the whole puzzle, I have to step in and do it for them. I have to think about the future of the company, as I add staff I have to think about that responsibility. My staff is trusting me with part of their life — not to sound dramatic, but these people could be somewhere else, doing something else. Money comes and goes, but you can't get time back. These people are giving me and my company their time, and it's not to be taken lightly. That means I have to give them my absolute best in exchange for them giving me theirs. I like to think about where my staff wants to end up, how they want to grow, what their strengths and weaknesses are and how to make them their best, how everyone who is involved in the company can be happy — because what's life if you're not happy? And then all the details in between.
Can you tell us about the name itself — Happy Place? Why did you go with that?
When I was younger, my mom, who is a creative person, and my dad, who's extremely intelligent, sacrificed their lives for me and my sister because they wanted us to not want for anything. In turn my mom, however much she tried to hide it from me, I knew that she was miserable in her job. When I was really young I realized a very simple equation: If you spend eight to 10 hours of your day working, and you spend about eight hours sleeping, you only have a handful of hours in between, which goes to things like driving and eating. So in short, your work becomes your life. If you want to be happy, you have to love your job. If you love your job, you'll love your life and I just wanted to remember that. I thought about how for me at the time, especially not going to law school and doing this for free, taking a leap of faith and interning for free, I only did that because it made me happy and I wanted a constant reminder of that. This company is my happy place.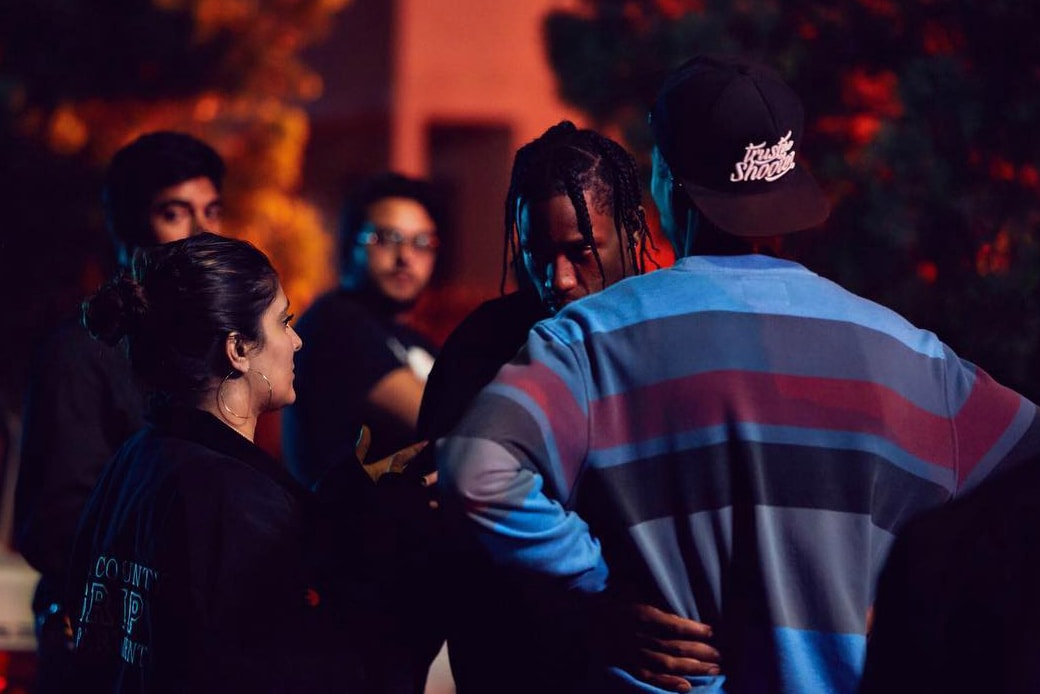 We noticed that the team of creatives on your site is made up of all men. By now it's obvious that many aspects of the entertainment industry are male-dominated, but is that something that's had an impact on you personally?
I'm definitely a feminist, but not on purpose. I just think we're pretty amazing creatures and we just so happen to be really good at what we do. That's not to say that historically, everyone has recognized that, and sometimes talent is not just about natural-born talent. It's about time and opportunity, and a lot of men have gotten more time and opportunity over women. It also has a lot to do with confidence that comes as a by-product of that opportunity. To be a creative, you have to be really confident because you're expressing something that seemingly doesn't exist. Psychologically, it's the equivalent of floating in the abyss. If you're going to take your hand and foot off the ledge, which is what you do when you express yourself creatively, you float. You have to be pretty confident to take that leap.
I think that now there are tons of women getting the opportunities they didn't normally get. I've worked with a couple and think they're great. I'm in talks to add a couple to the roster.
This is a non-conventional answer and a lot of women will say "It's so hard to be a woman in a male-dominated industry" — no, it doesn't have to be. Actually, you can set yourself apart and make yourself special. When you're a woman, you get to be fierce with a soft touch. That's a big deal. You get to move way different, but a lot of women are taught that our equivalent of a successful man is being a bitch. That's just not true. Yeah, it's a little harder, and yes, people recognize an assertive woman but you can do it without yelling. I don't mind the male industry thing. At the end of the day, I just pick whoever is the best for the job. I'm so tunnel vision-focused on my company and end goal that I couldn't give a fuck about who, what, why — just show up and be the best and be about the job.
Women, we are very strong and capable of everything.
I really, really, really want young women to hear this: You absolutely cannot limit yourself. This is the part we're still breaking through. As a little girl, you're the smart girl or the pretty girl or whatever — there are so many limitations for girls. Color limitations, look limitations, age limitations. We're taught that women age like milk and men age like wine. If I could say anything, I would tell them it's fucking bullshit. It's just not true. It's hard to digest that when the whole world tells you that, but we're moving into a day and age where we're starting to see some really powerful women break these molds. They're throwing the stereotypes out of the window, and showing just how fragile the system can be. You can go from being a wife to being a company owner if you want. Women, we are very strong and capable of everything and anything. If you talk to the smartest, most evolved men in the world, they'll tell you the same thing about the power and value of women. So you can't ever undervalue yourself. My whole staff in the office is women, seven people I've chosen to work with the company in some fashion and it's not because they're women. It's because they're the best and I happen to only choose the best and it just so happens that it's an all-female staff. We women are really good at so many things, but our biggest issue is confidence.
As a woman in power, did or do you ever find yourself struggling with the perception of being "bossy" versus "bitchy"?
Yes. It's fine, and I don't care. I'm here for the people I'm committed to. I'm here for my team and my loved ones, and I'll do what I need to get my job done (barring anything unfair that I wouldn't want done to me of course).
Is it ever difficult having to balance your vision from a production standpoint with that of the vision of an artist you're working with? How do you compromise?
Yeah, if you are invested in a project, you become passionate about it. And when you're passionate about it, you can't help yourself. It can be difficult if you have a vision that's different from your artists', but this is something I tell artists that I work with all the time. I will tell you what I think out loud because I think it's important, and not everyone will do that with an artist, and I think if I engage with an artist they deserve my best and my best might be giving you my opinion whether it's the popular one or not. However, it's their call and I never take it personally. I'm just a passenger on their ship. If they put a video out or I work with them on anything and people like it, they get the recognition. But if people don't like it, they're not talking about me, they're talking about the artist. So it's unfair to over impose yourself onto someone else when you don't ultimately carry the responsibility, and you have to let an artist be an artist. We're investing in these people that are speaking to a deeper social consciousness, so who are we to tell them how to speak to us? We're just meant to listen.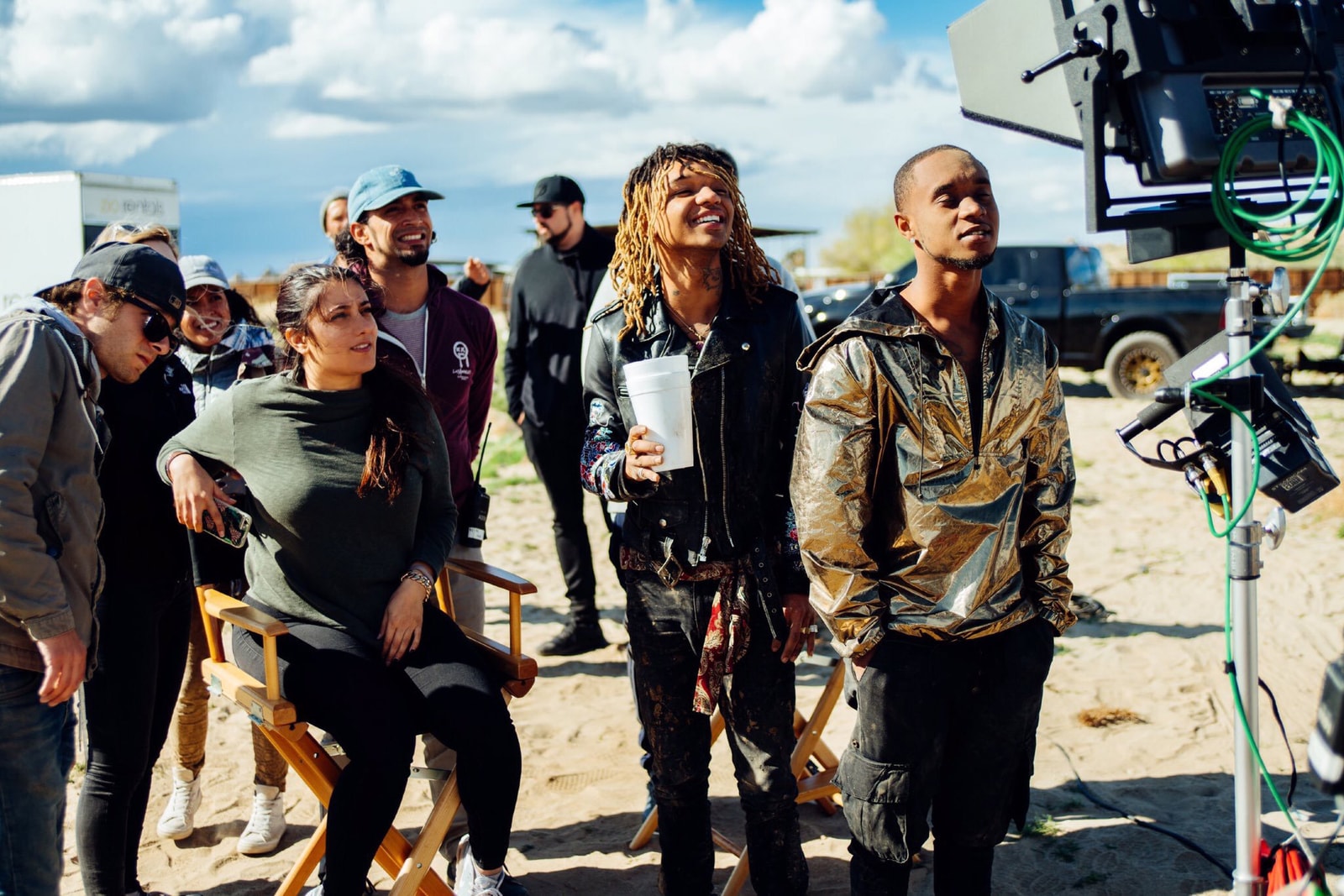 Your agency has helped to produce videos for the likes of Tyler, The Creator, Frank Ocean, John Legend, Vince Staples, Justin Bieber, Jennifer Lopez — just to name a few. How did you and your agency go about building such a clientele?
Brick by brick. Job by job. There is no shortcut, and if you find a shortcut, it is short-lived. You get a job, you do the best you can possibly do and stretch yourself as far as you possibly can for everyone you're there for. They will recommend you to someone else. You'll do it again — and over and over again until you hit your goal and pass it.
Has there ever been anyone whose call you got to work on a video for that surprised you?
Nowadays, no and I'm so thankful for that. I get excited about my work and a project more than the added bells and whistles. And it's not because I don't think you shouldn't get excited to work with people, I'm just naturally more into the project and what message it is sharing. But when I got the call to do the Jennifer Lopez video, that was big. That was either my first or second year I really put my all into the company. I think she's amazing; She's the embodiment of being the best through hard work. I used to look up to her when I was younger. Talk about no representation — JLo was my representation and I'm not even Hispanic. But that was the closest I had. I was like, "Great, she's brown, I'll take it." So there's an attachment there.
What's the strangest request you've had to fulfill for a music video?
Maybe when Tyler opened his idea with "I want to be a centaur." That might not be the weirdest though. I've had requests to shoot something in a foreign country in three days, which is ridiculous but we did it and it's one of my favorite videos.
Any on-set secrets you're willing to share?
Hell no — never tell your secrets.