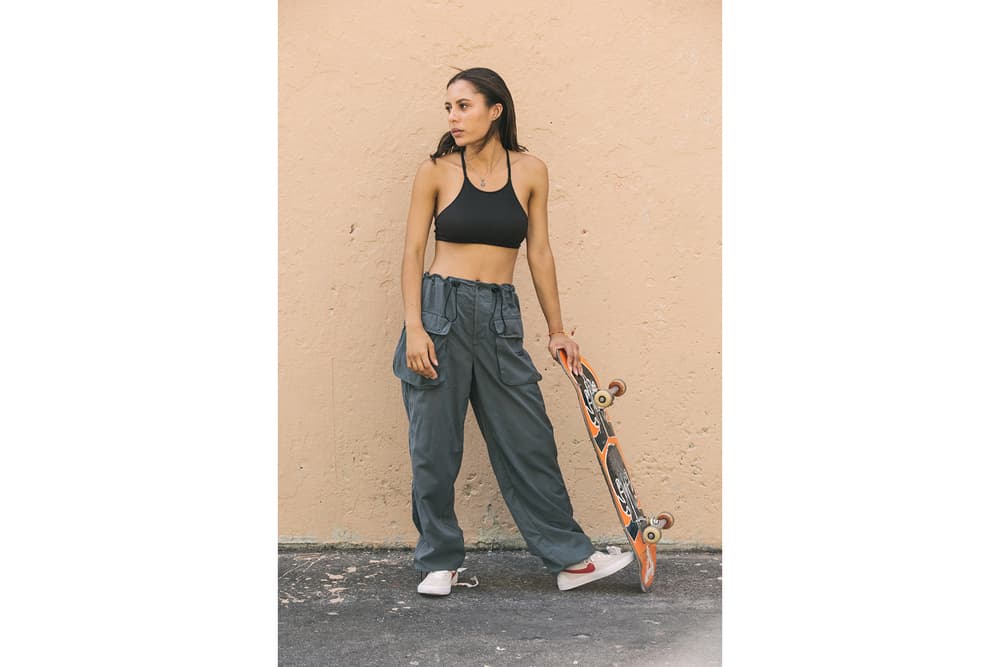 1 of 6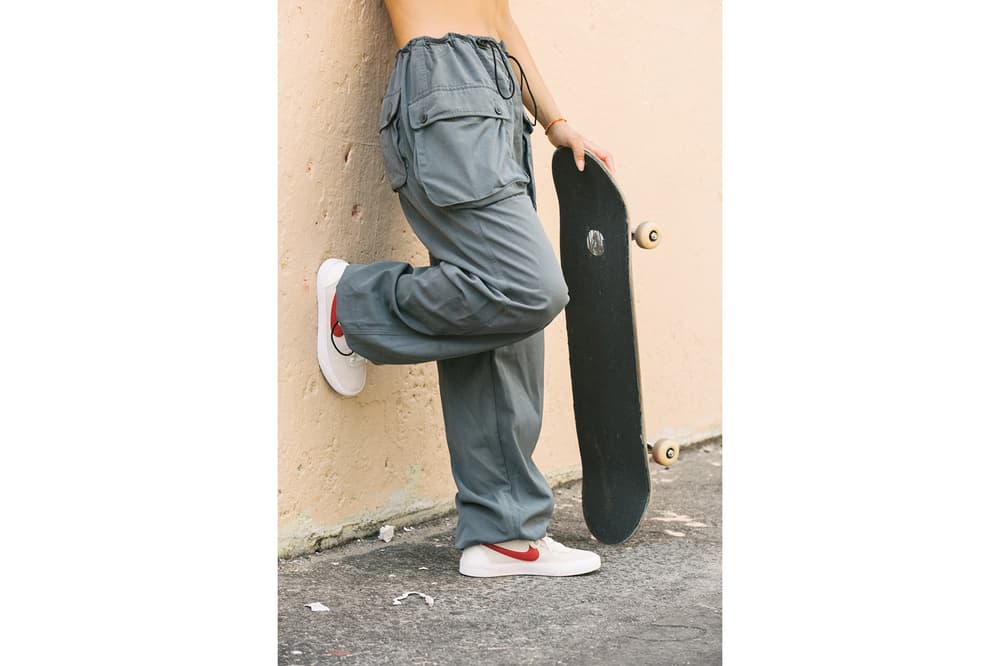 2 of 6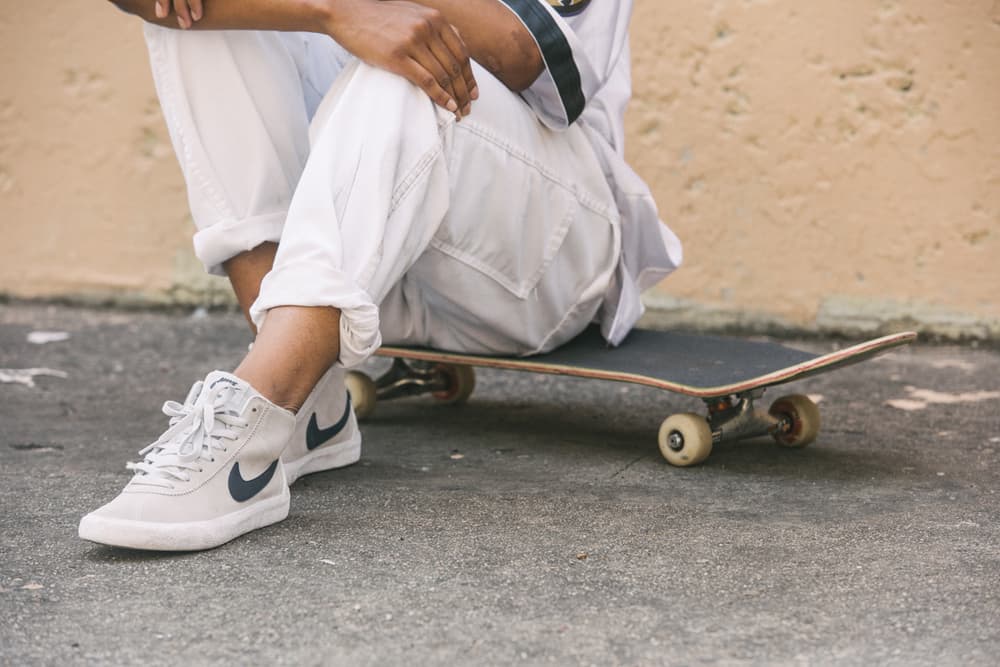 3 of 6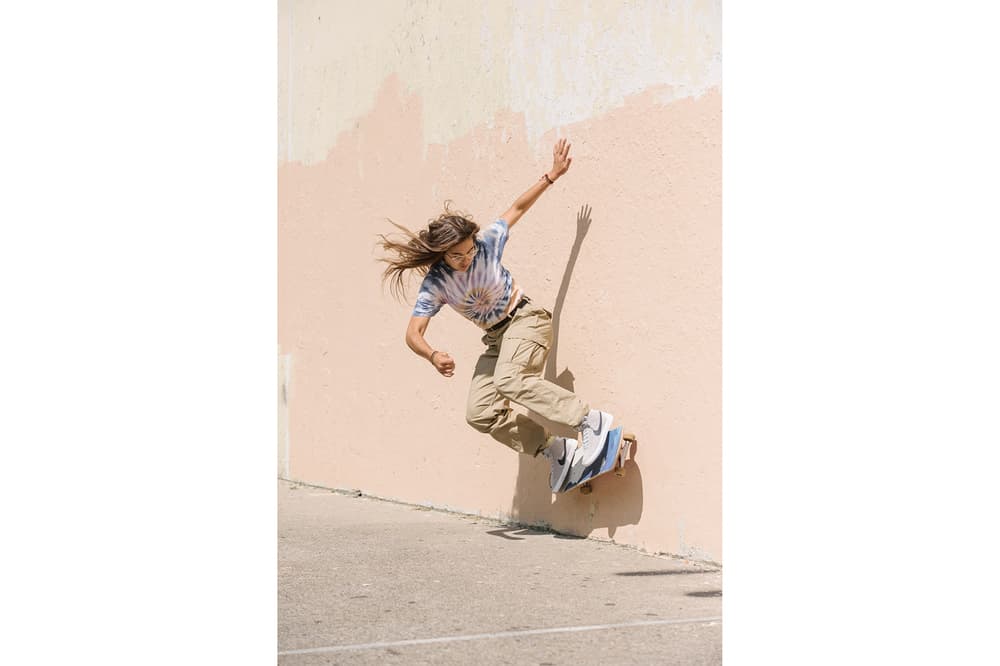 4 of 6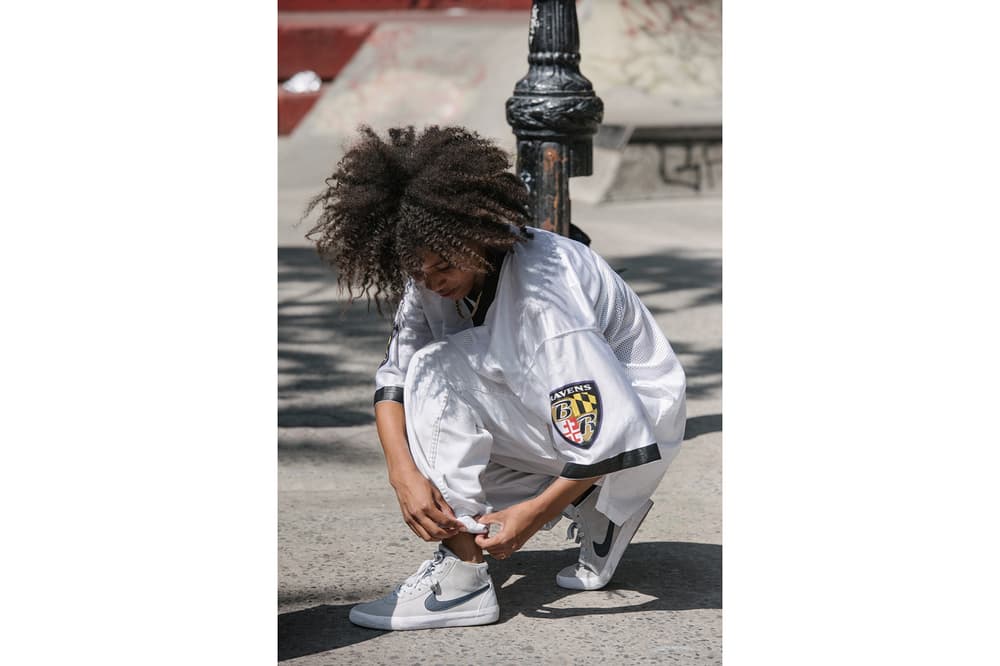 5 of 6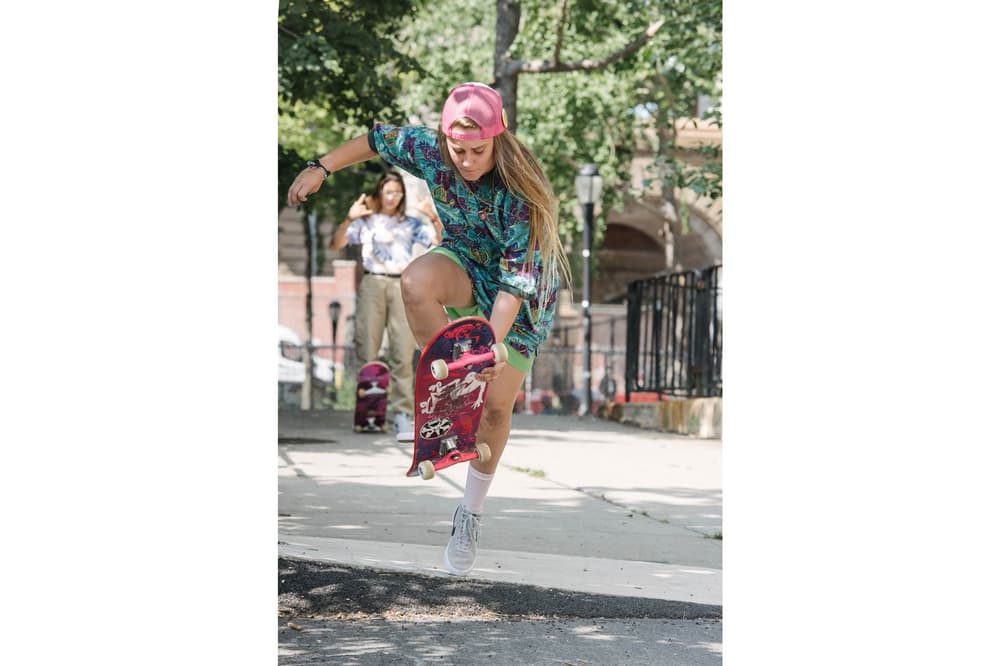 6 of 6
Footwear
The Skate Kitchen Models Nike's First-Ever Women's Skate Shoe – Here's an Exclusive Look
Meet the women's SB Bruin High.
The Skate Kitchen Models Nike's First-Ever Women's Skate Shoe – Here's an Exclusive Look
Meet the women's SB Bruin High.
This week Nike debut the all-new women's SB Bruin High – it was appropriate then, that The Skate Kitchen introduced the sneaker. The NYC-based all-women's skate crew – who started out during a Crystal Moselle-direct short That One Day – are now changing up the representation on the East Coast.
The sneaker is built without compromising the qualities that its men's counterpart popularized. There's a more sculpted sole and tapered heel than what's typical but it prevents unwanted, distracting movement and keeps it snug and cozy nonetheless.
The women's Nike SB Bruin High drops on October 5 at Nike and select retailers. In the meantime catch our interview with The Skate Kitchen below.
1 of 5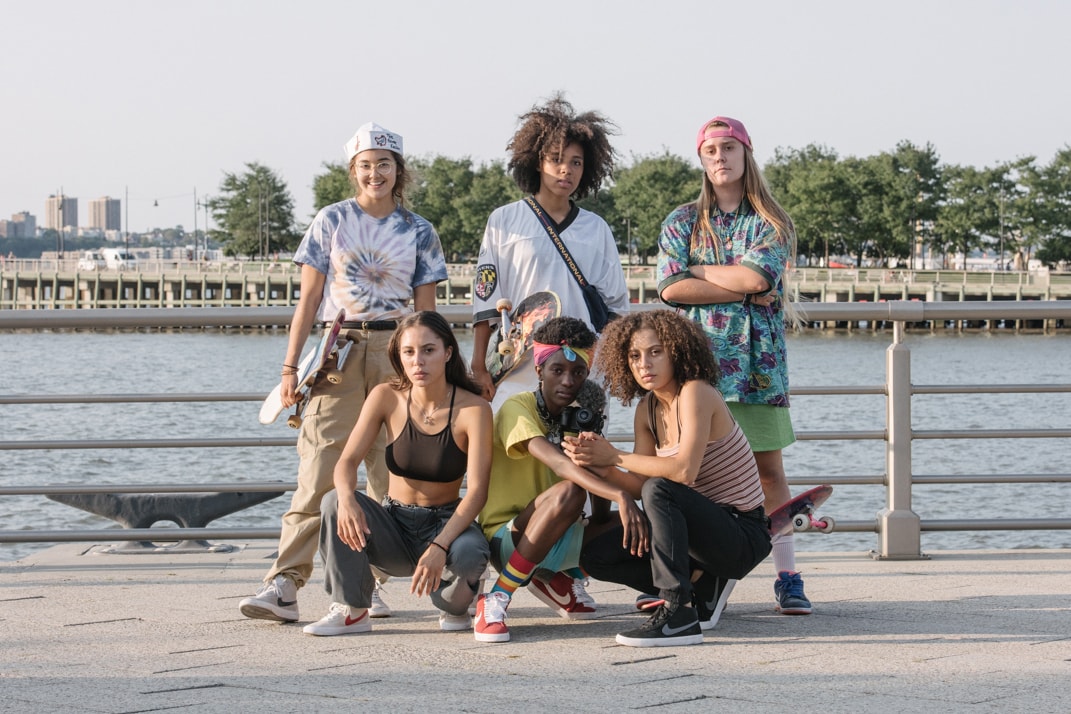 2 of 5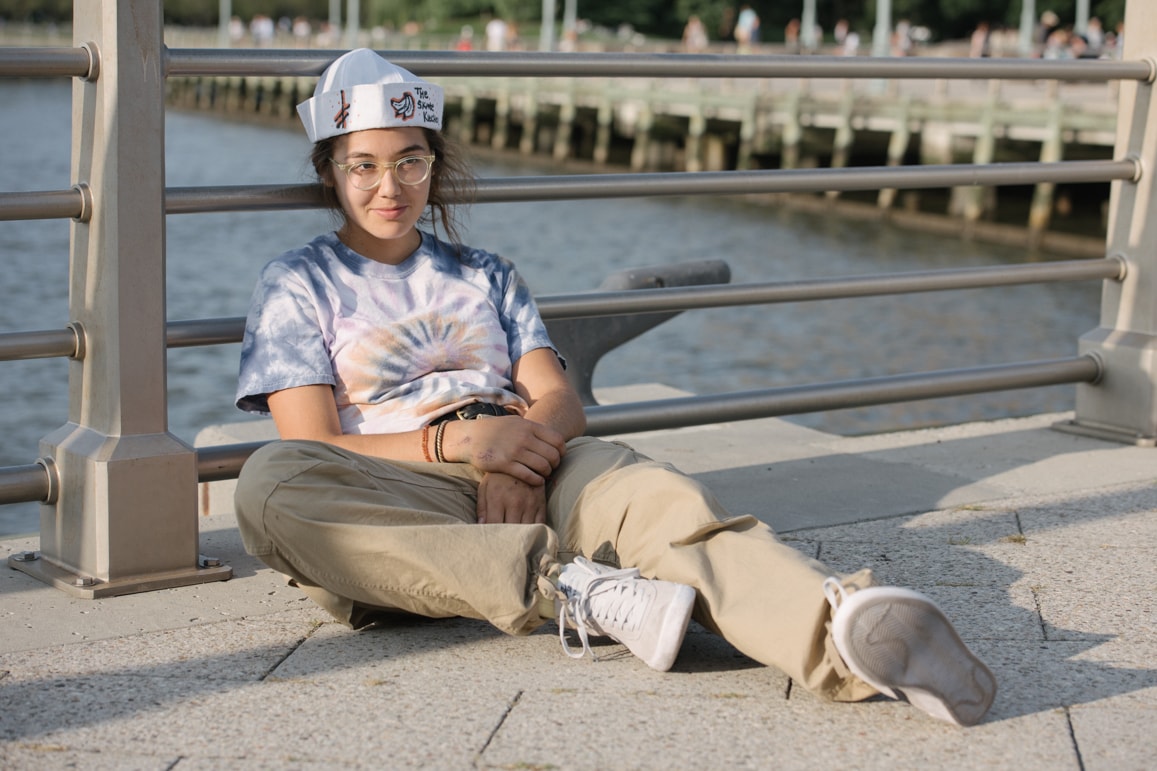 3 of 5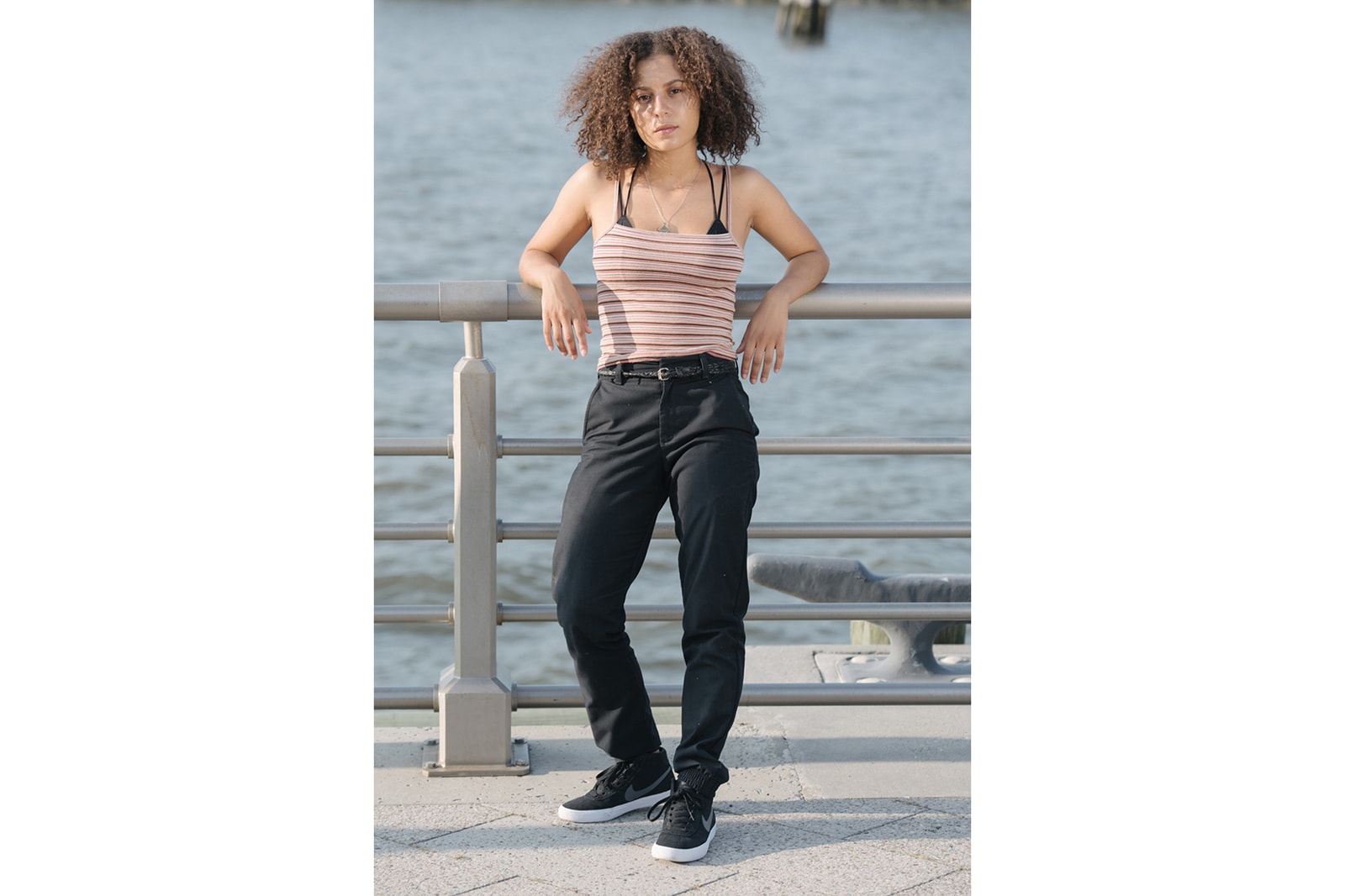 4 of 5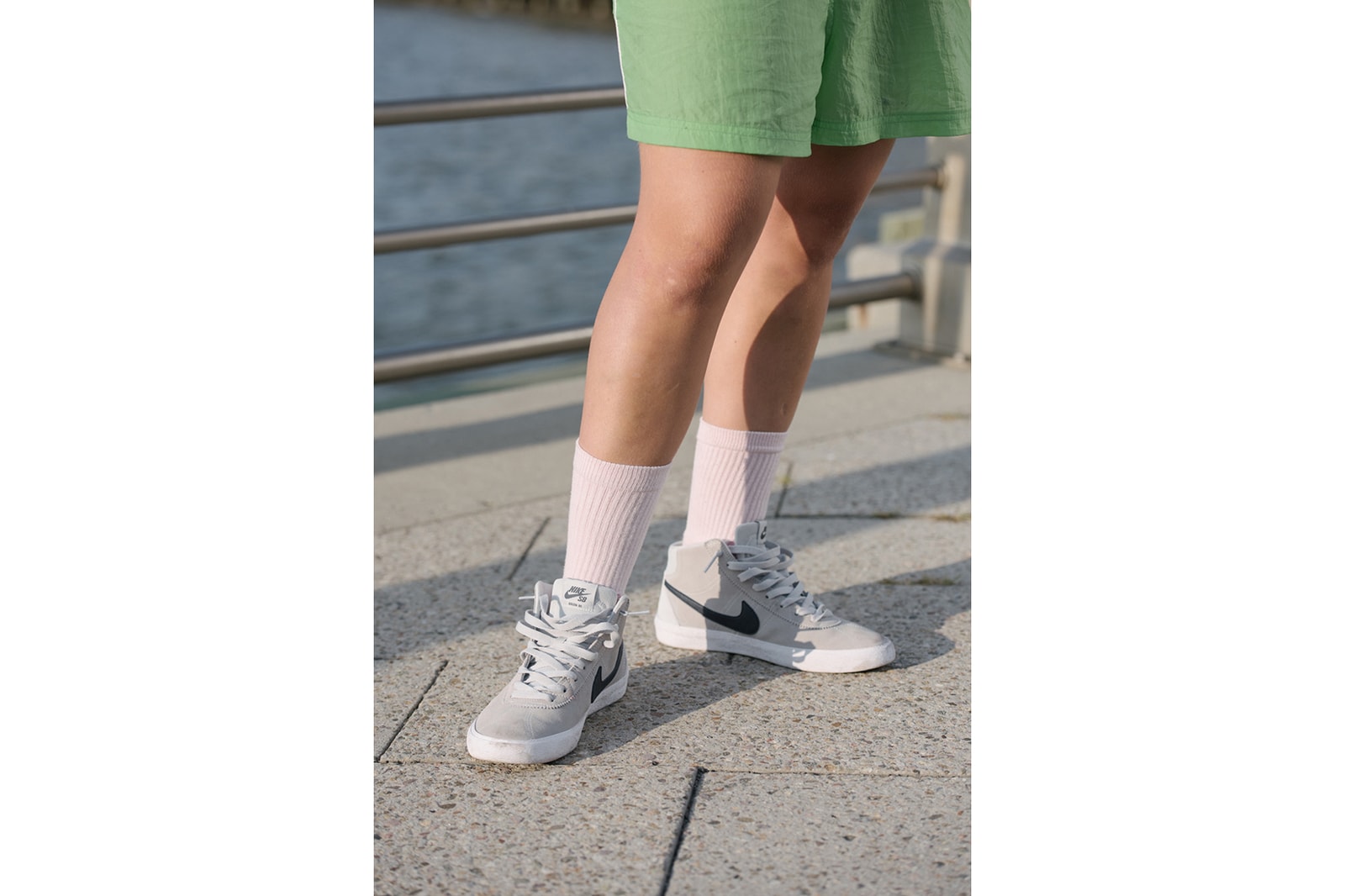 5 of 5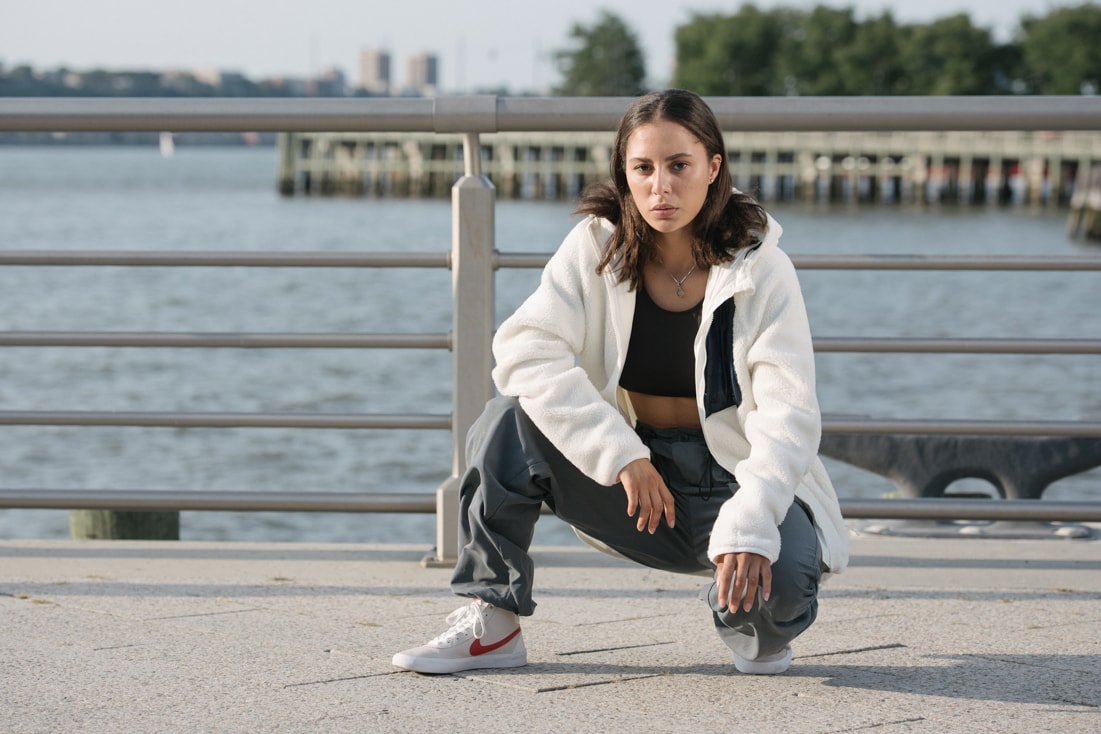 How did the name Skate Kitchen come about?
Rachelle Vinberg: When I was younger, I used to watch skate videos and with the girl skaters like Lacy Baker and Vanessa Torres, I noticed people would post degrading comments including "she should be in the kitchen" and "what's she doing on a board." The whole idea of the crew name came from that idea – like yeah we're in the kitchen, The Skate Kitchen.
How is the conversation changing at skate parks – is it still an uncommon thing to notice a girl?
Brenn Lorenzo: It's not so uncommon anymore. When I was younger and lived in Florida, you would never catch a girl in a park, but now with groups like Skate Kitchen and Brujas, having other girls in the scene is encouraging younger girls to come out.
Jules Lorenzo: Even the way skateboarding is portrayed in advertising can be pretty intimidating when you don't see anyone like yourself – with The Skate Kitchen, we have a lot of girls of color in our crew so it can taken as an open invitation to come skate. It shows a broader image that anyone can skate, no matter how you look.
What is the most inspiring message you've been told by a fan?
Nina Moran: One time on "Go Skate Day," a girl came up to me and said, "Hey, I never normally go up to people I don't know and talk to them, but today I'm doing that to you because you're the one girl who inspired me to start skateboarding." I was like, are you kidding me – it touched my heart so much. Girls are less scared to talk to other girls that skateboard.
1 of 2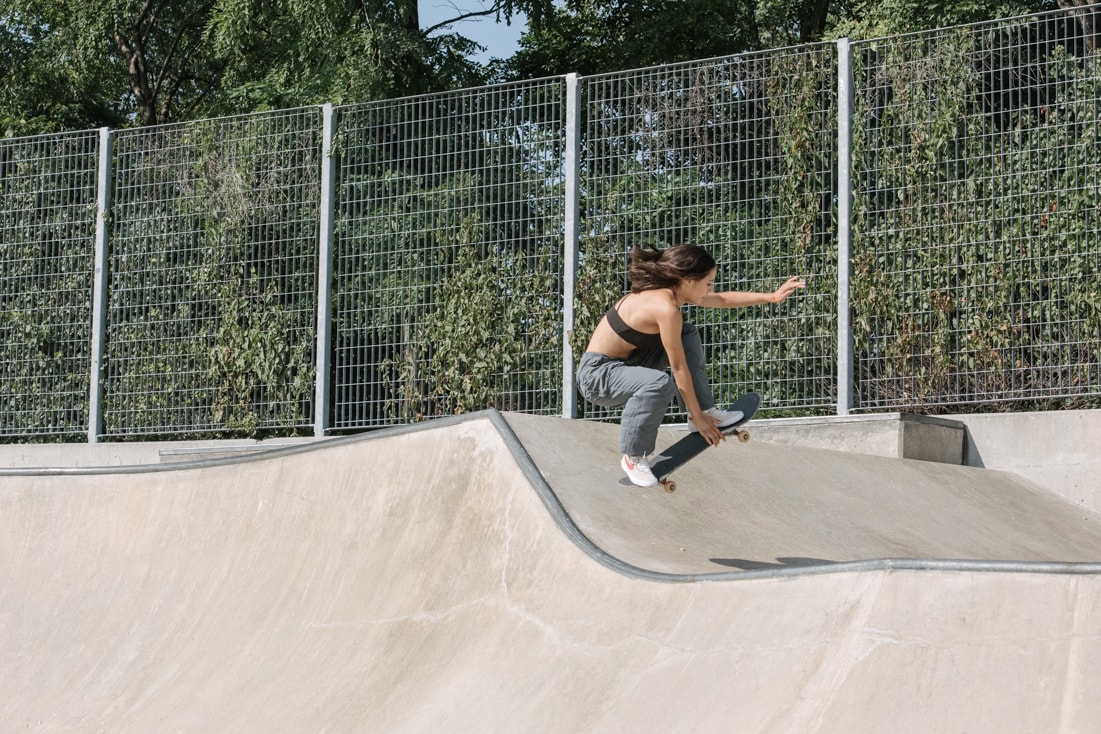 2 of 2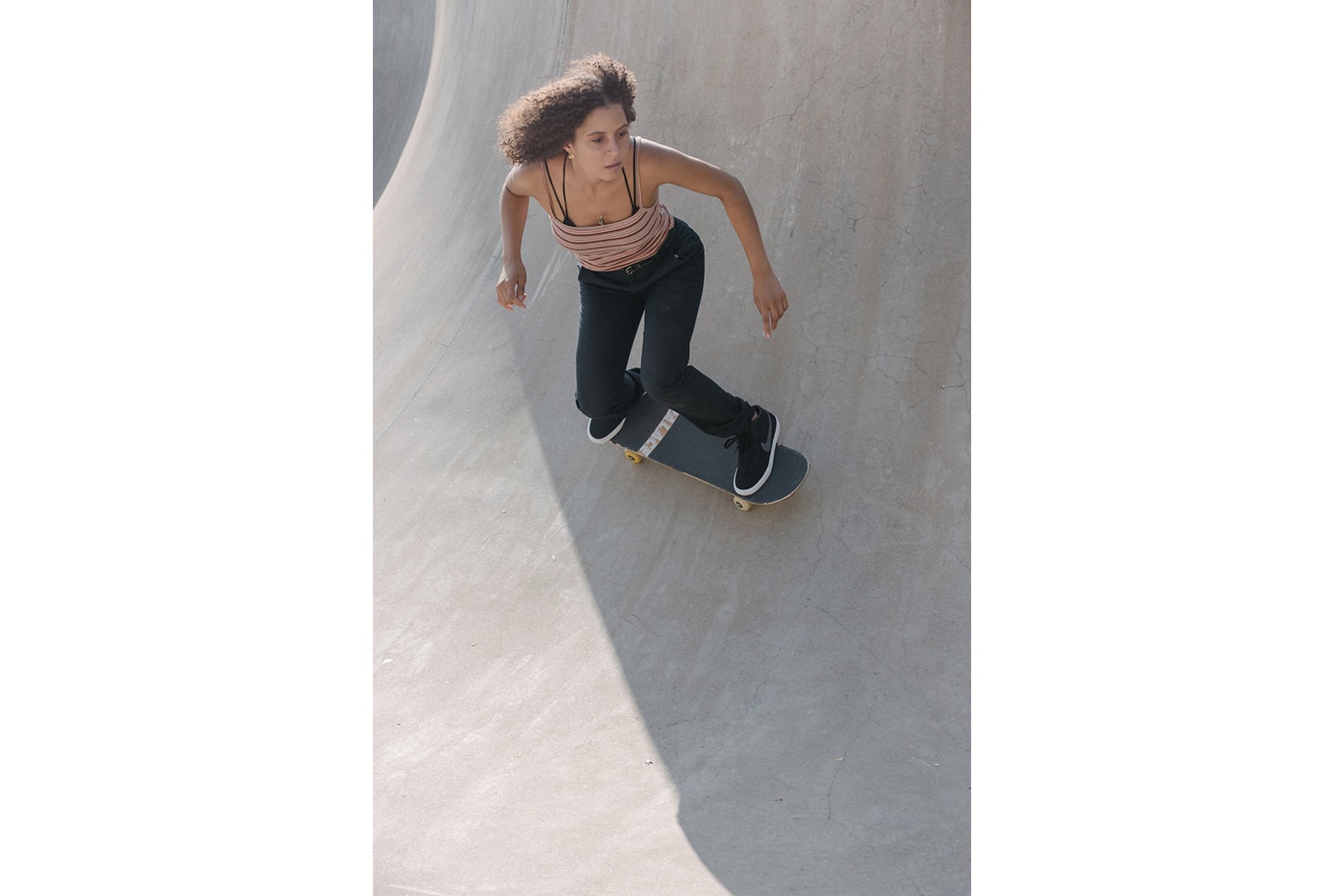 From Crystal Moselle to Pharrell and now Nike, Skate Kitchen is recognized and acknowledged by leaders in the industry. Do you think the crew's voice and story is an important one in our current time?
Rachelle: It's nice that people are listening and acknowledging us – to the point I don't quite think we realize how much we're being heard. Because we have that recognition, we have that responsibility to say the right things and really push to inspire people – especially younger kids who see us as role models.
Julz: It's important that we have a voice that allows us to motivate and inspire others to go out and do things – if not skateboarding, just the ability do what you love without being afraid.
Nina: Our voices are the most powerful things we have right now in being a younger generation. It's the most important thing we have to use because you never know who's listening. What you say has power in it, so you have to choose your words carefully. That's why right now, we have to say what we mean in our deepest selves and just let the world know.
"Like yeah we're in the kitchen, The Skate Kitchen."
Where's the most unconventional place to skate in NYC?
Julz: To be honest you can skate anywhere – you can always make something out of nothing. You can skate whatever, and everything.
What else do you have in the works right now?
Brenn: I'm working on a psychological thriller screenplay.
Rachelle: As a group, we just wrapped up a movie by Crystal Moselle that's got a lot to do with skateboarding and collective female empowerment. We also want to start a skate zine.
Nina: We're trying to build an army of girls and boys who shred – but the boys have to respect the girls.