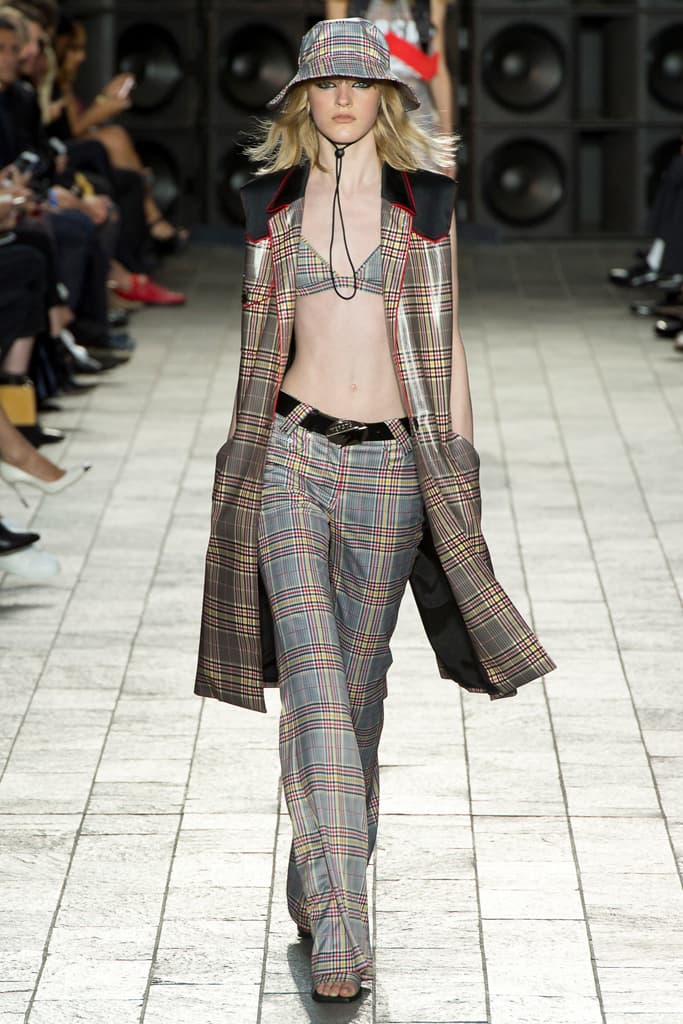 1 of 35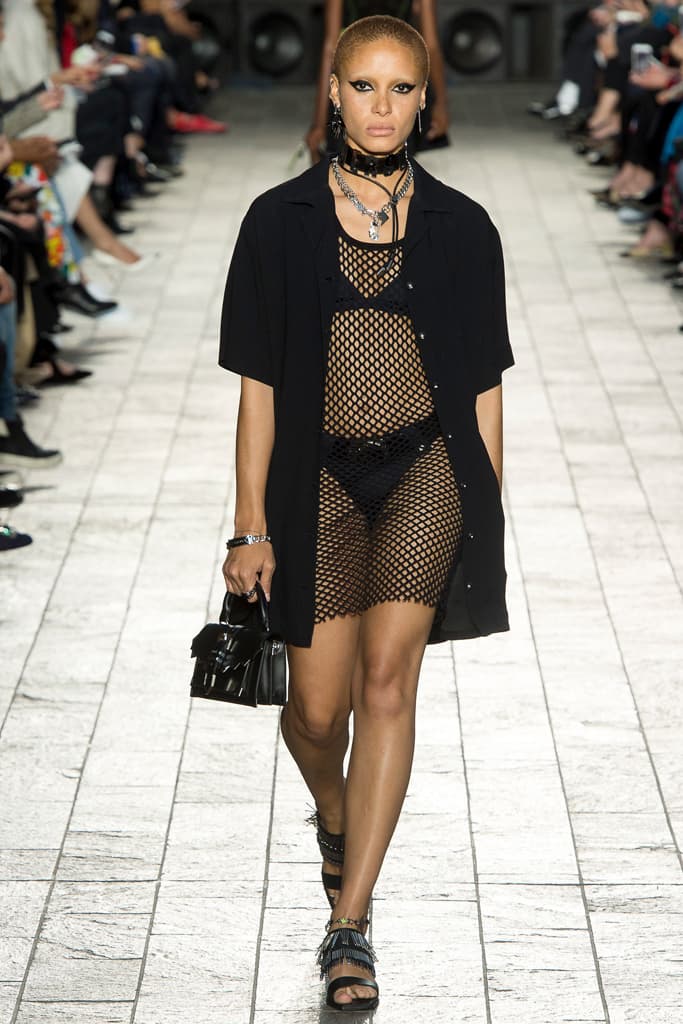 2 of 35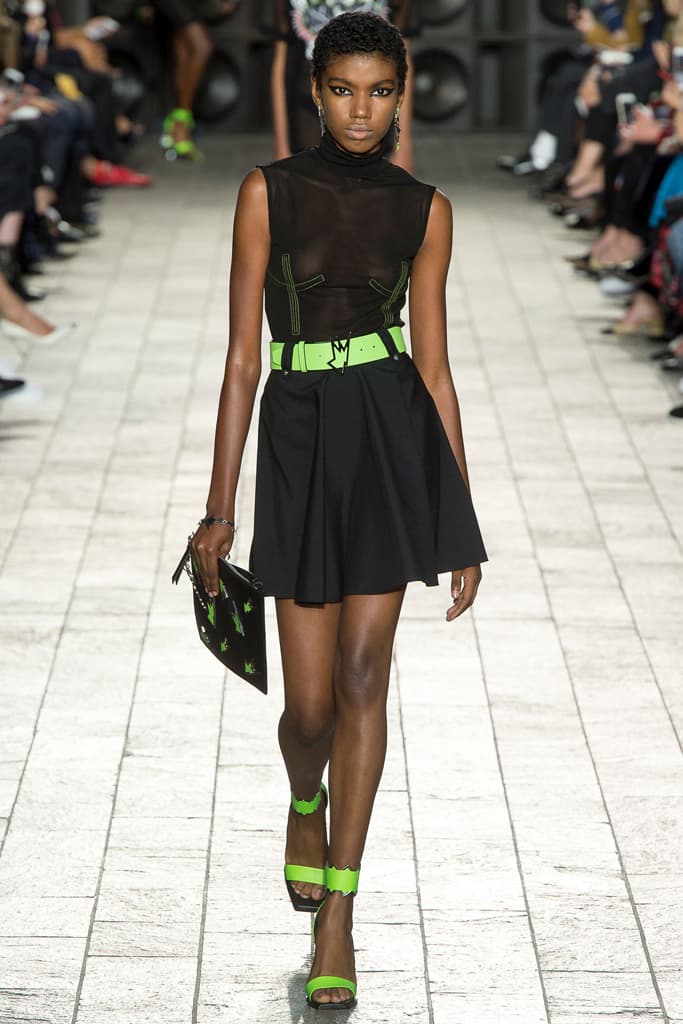 3 of 35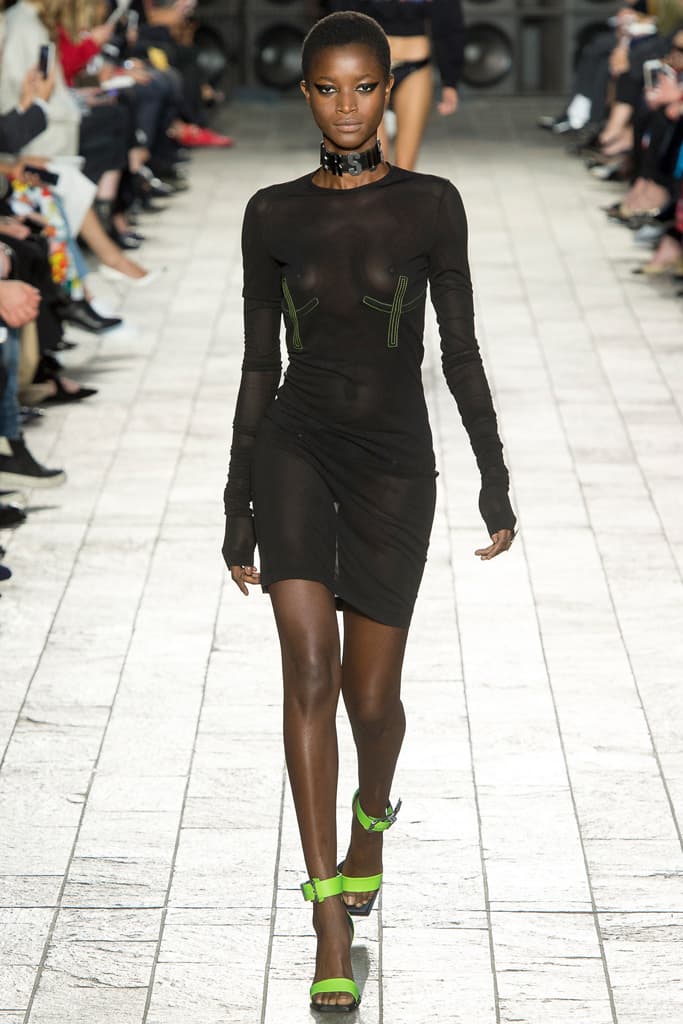 4 of 35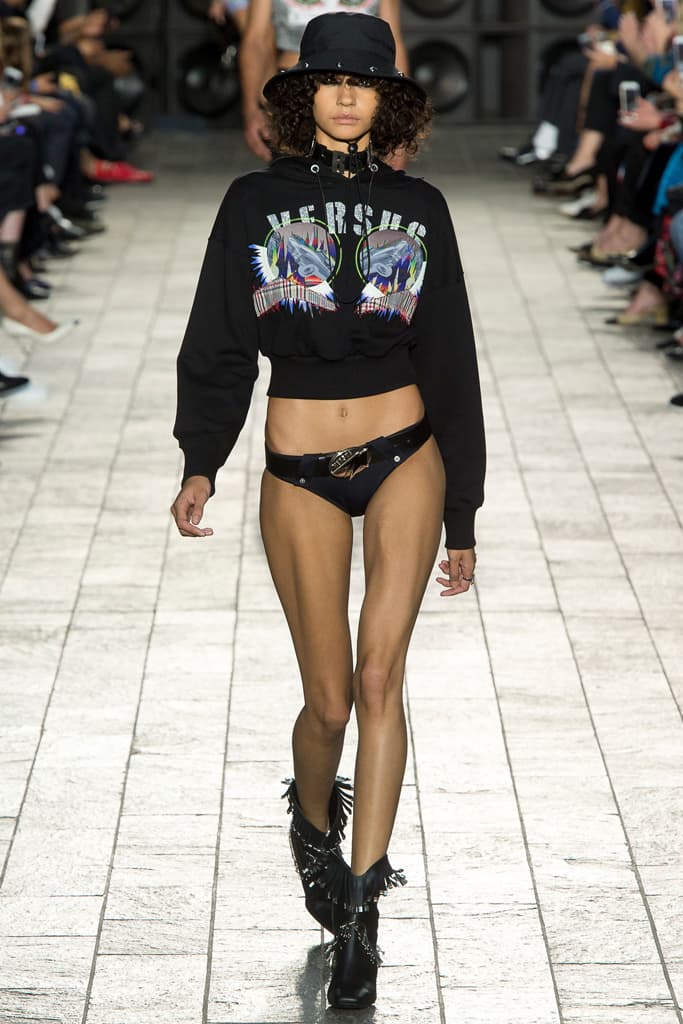 5 of 35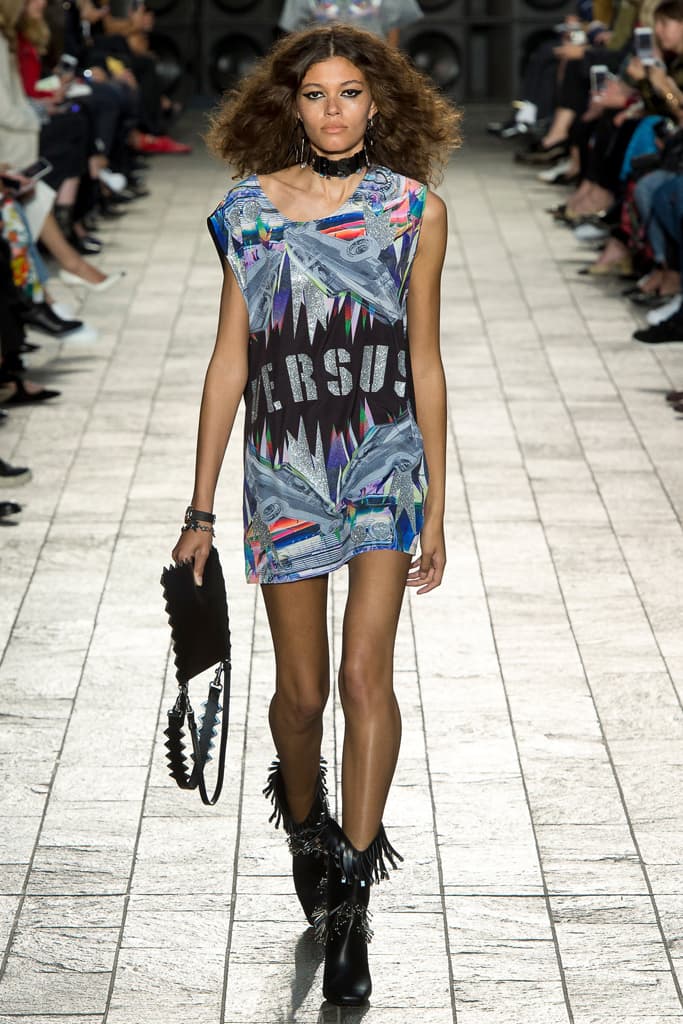 6 of 35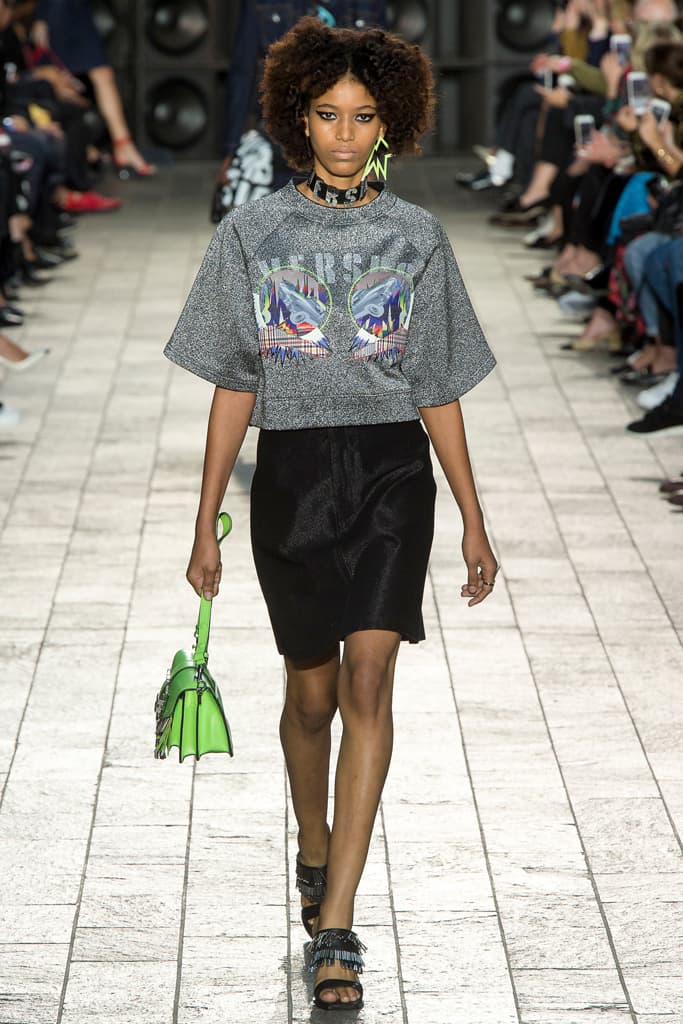 7 of 35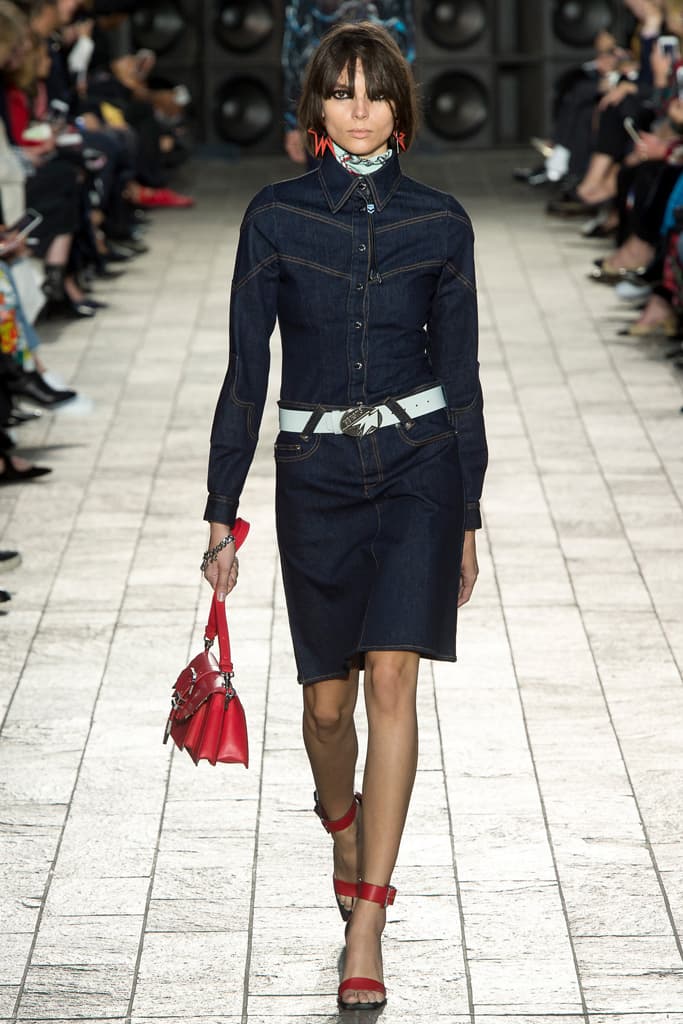 8 of 35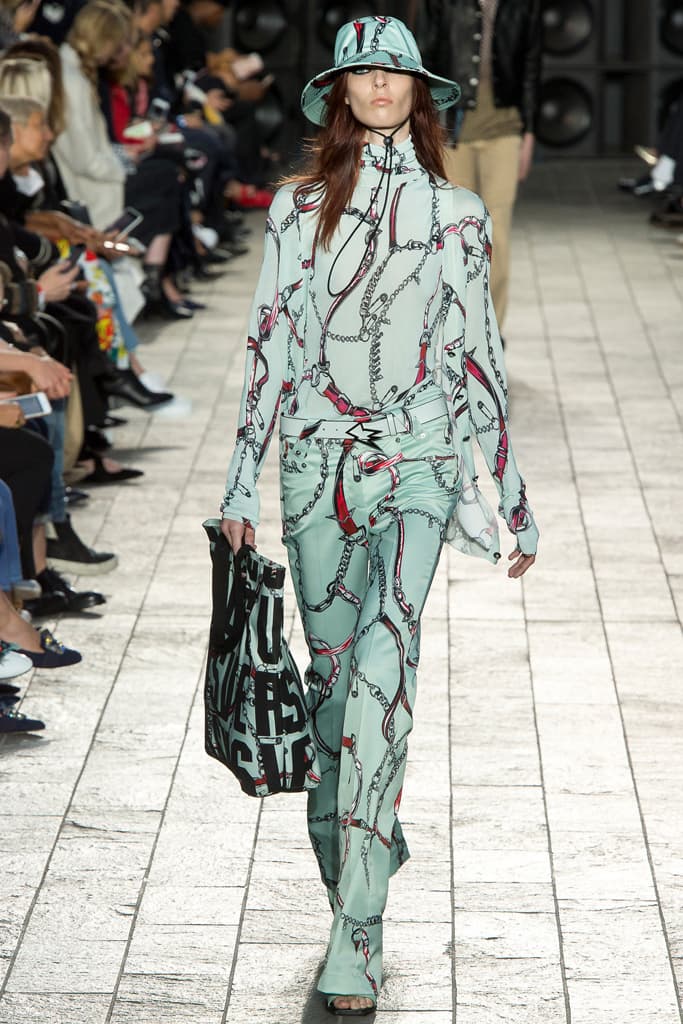 9 of 35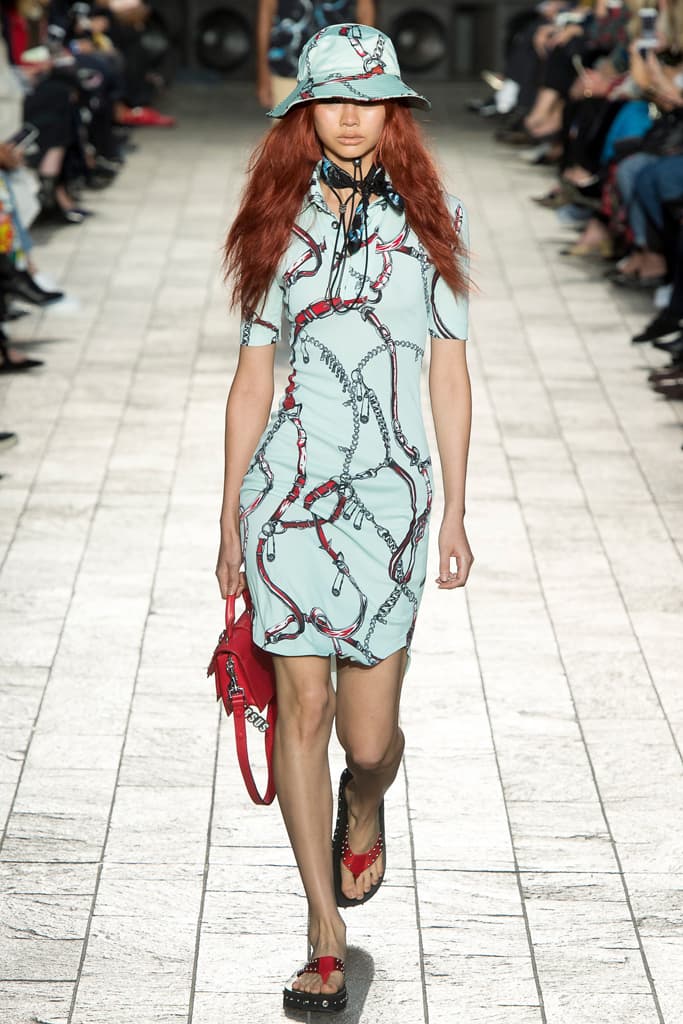 10 of 35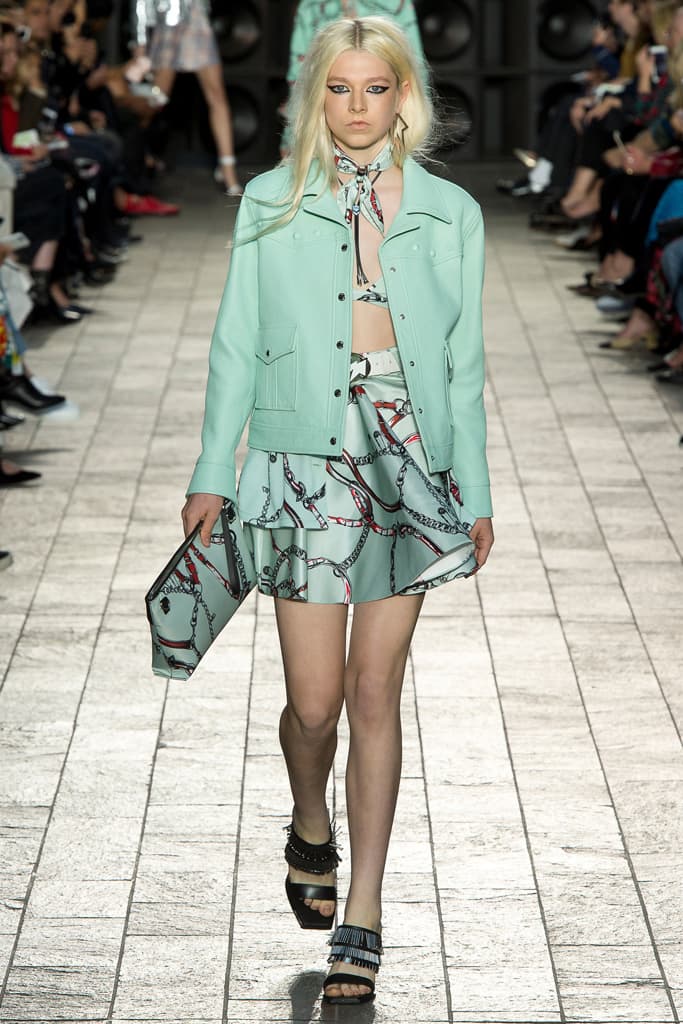 11 of 35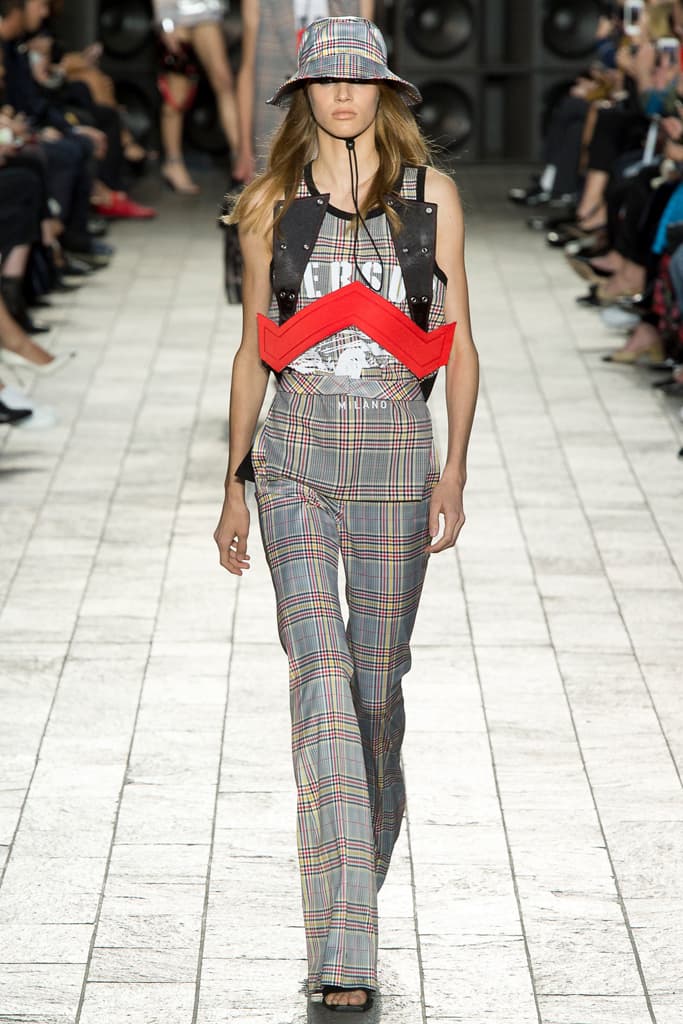 12 of 35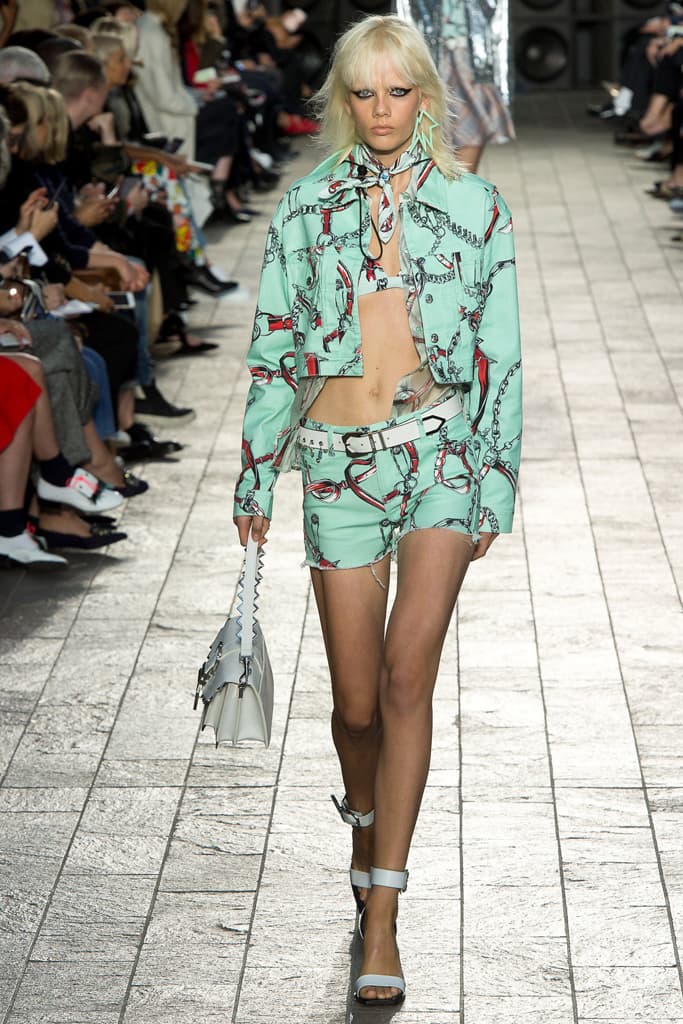 13 of 35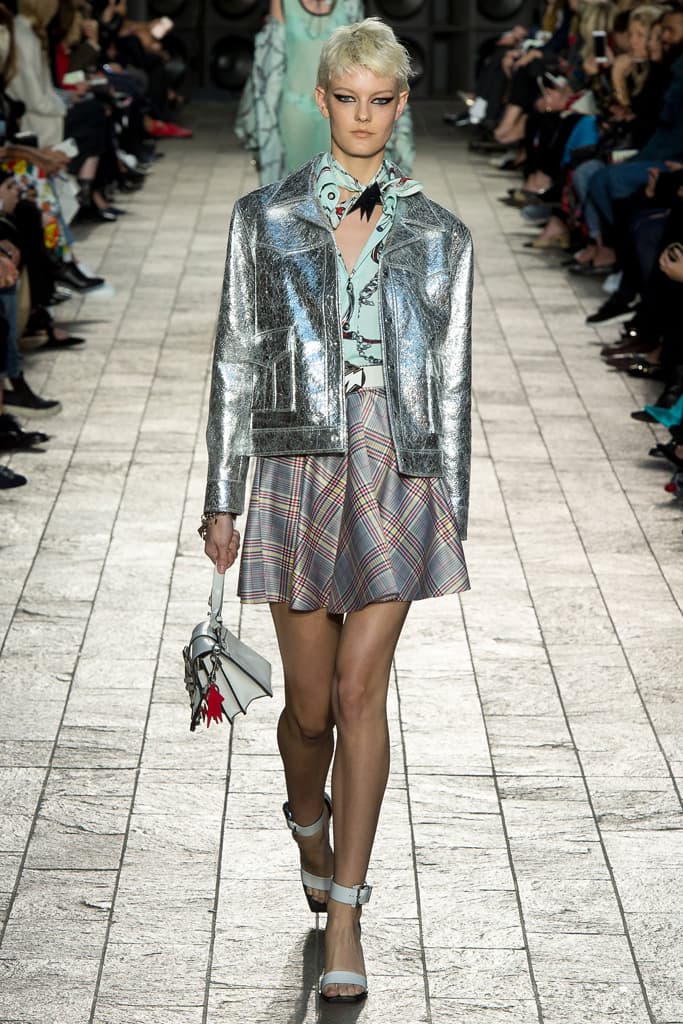 14 of 35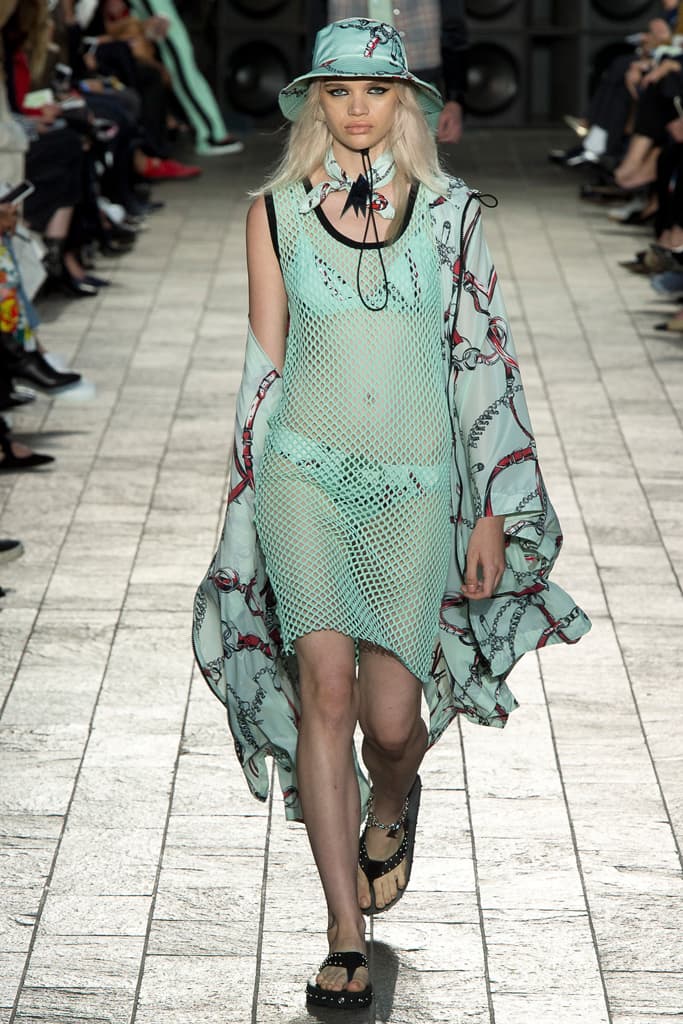 15 of 35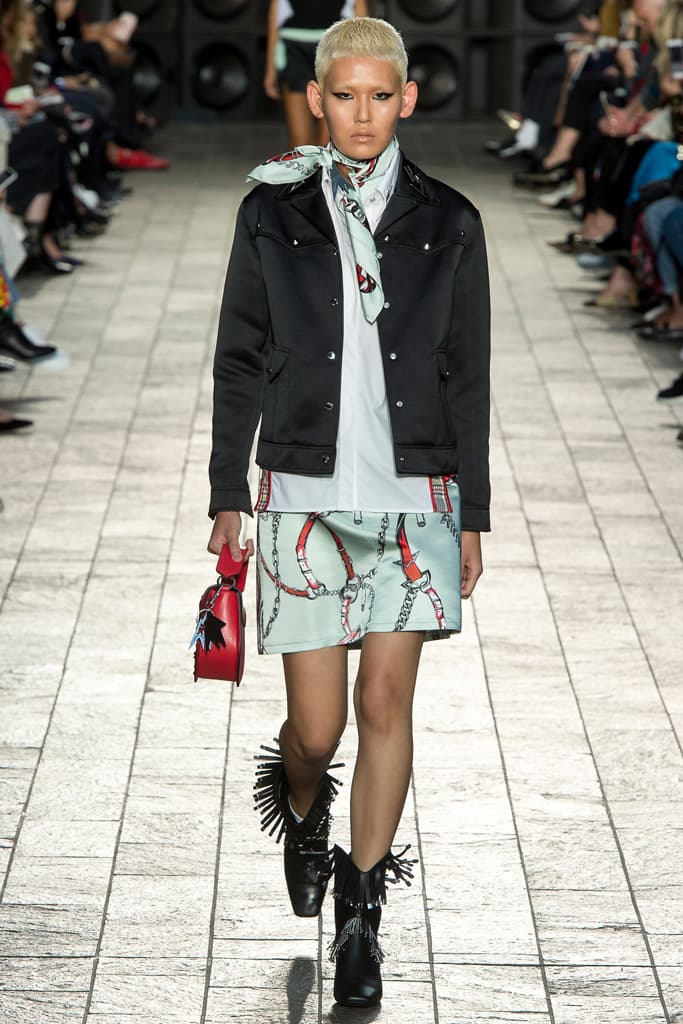 16 of 35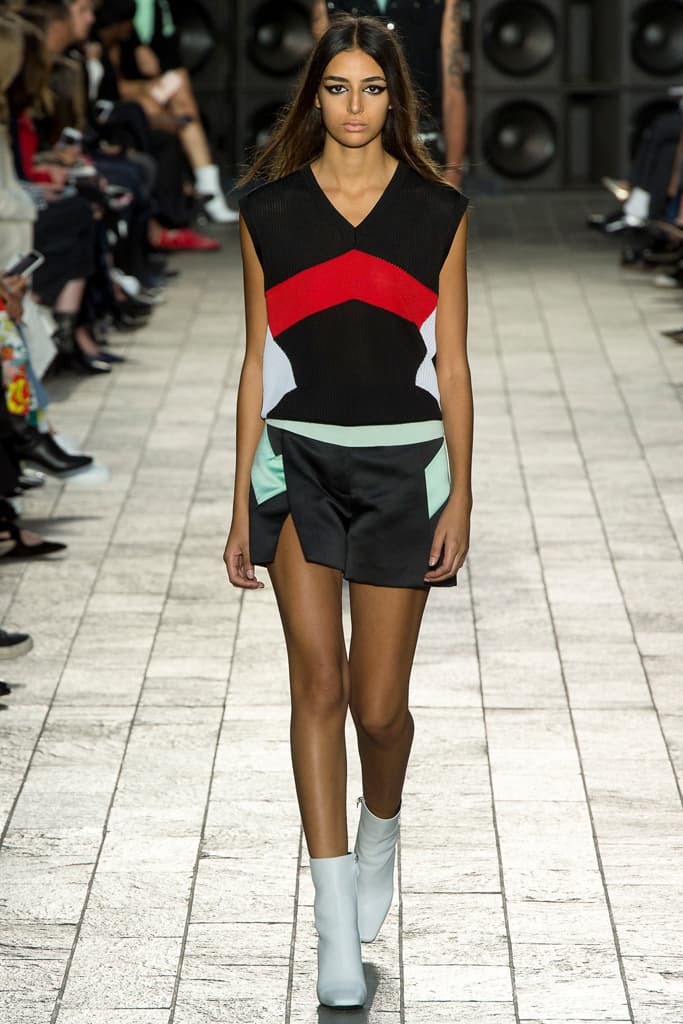 17 of 35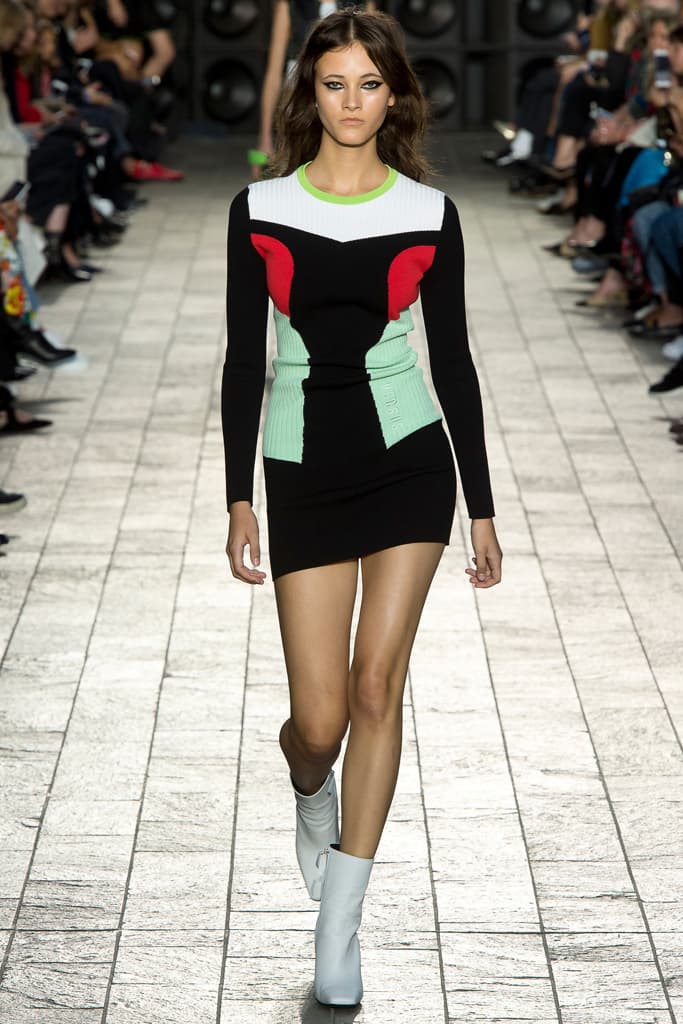 18 of 35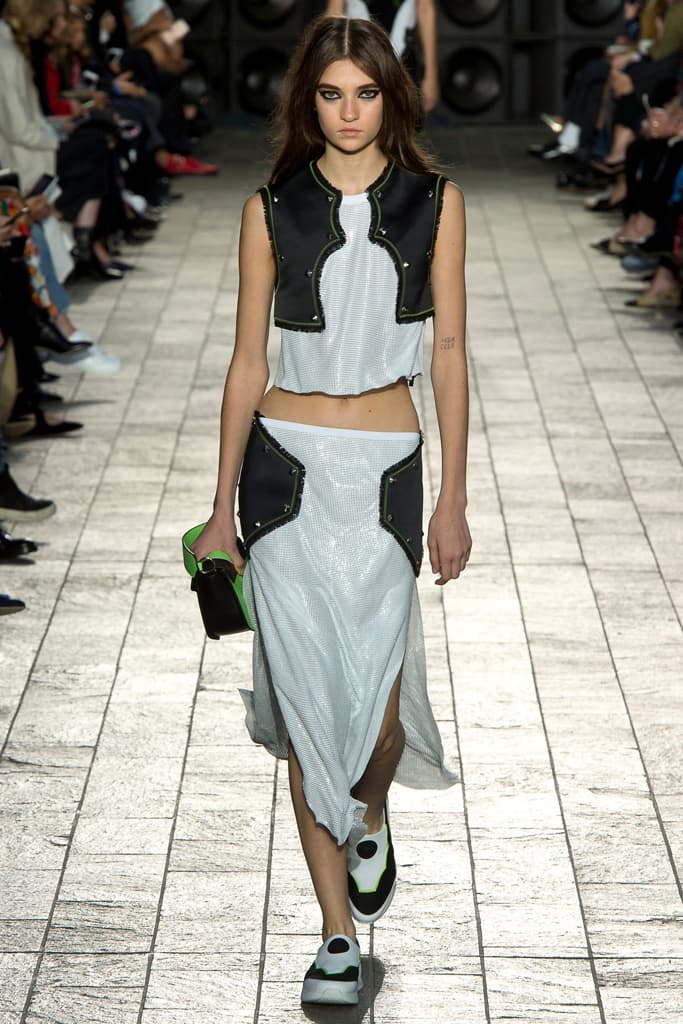 19 of 35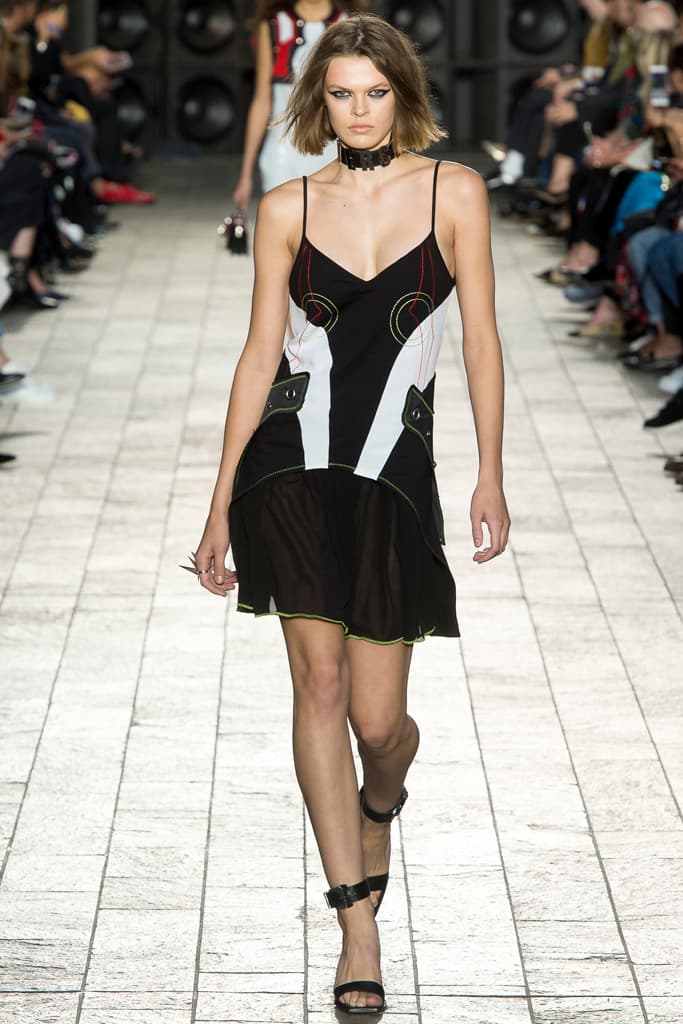 20 of 35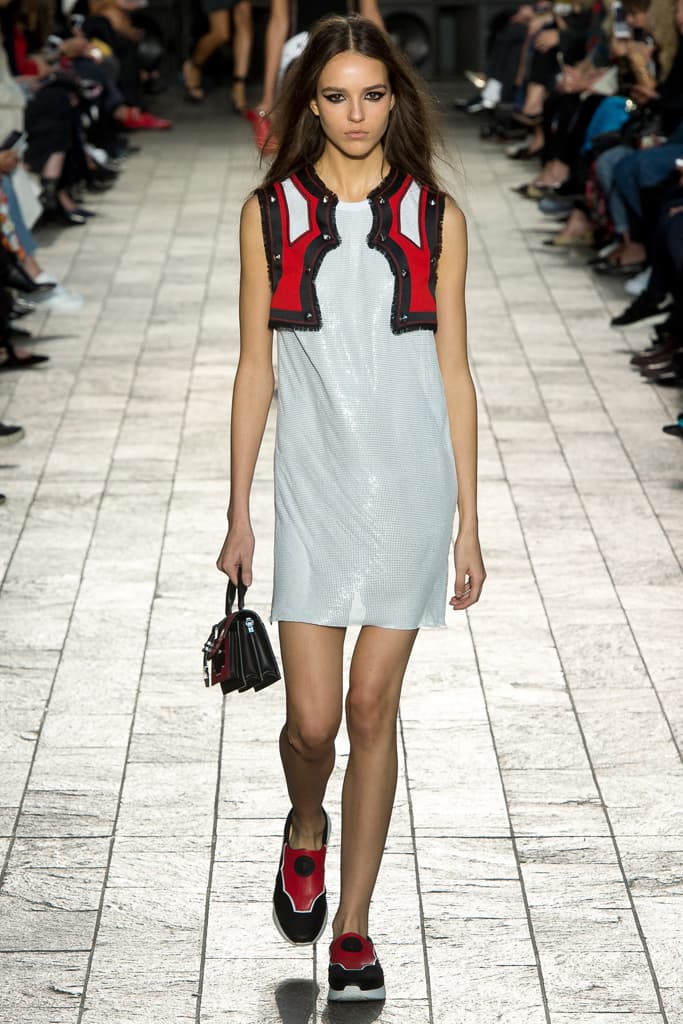 21 of 35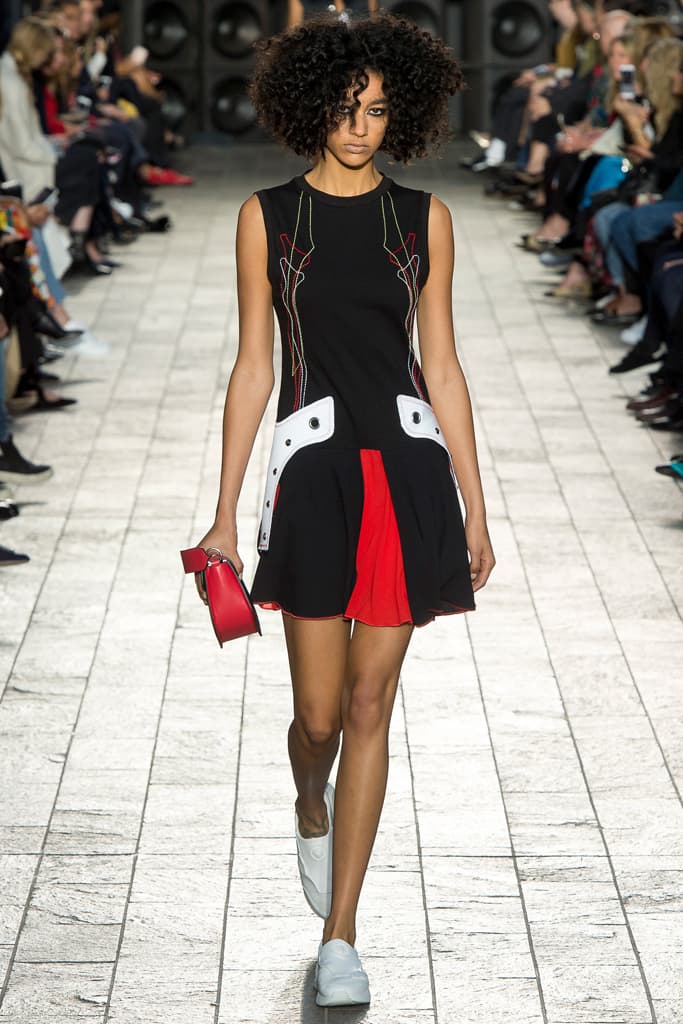 22 of 35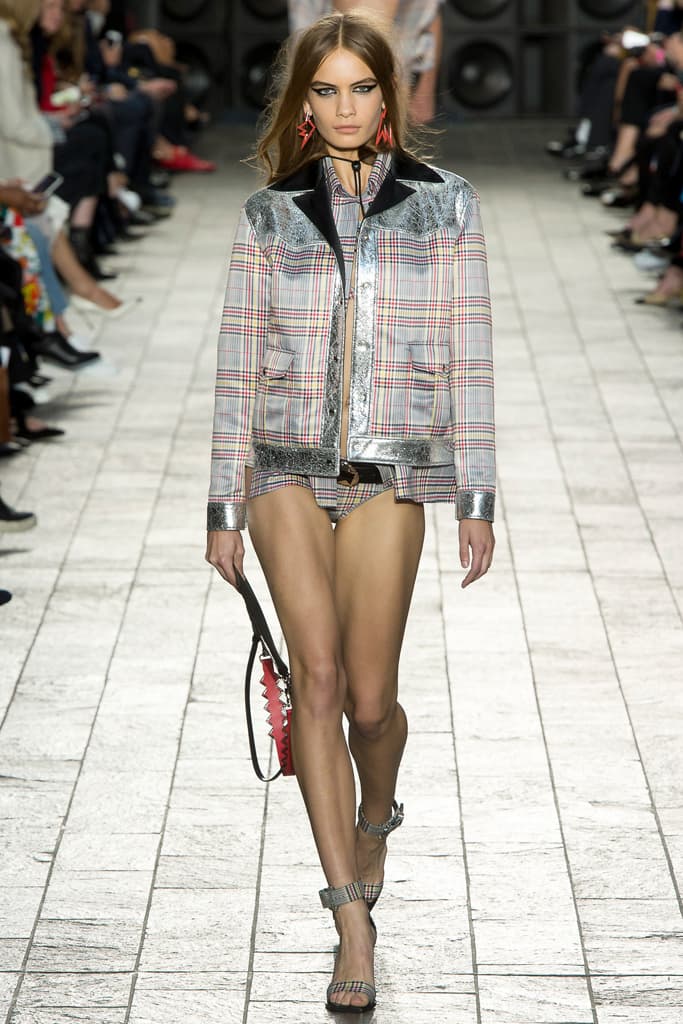 23 of 35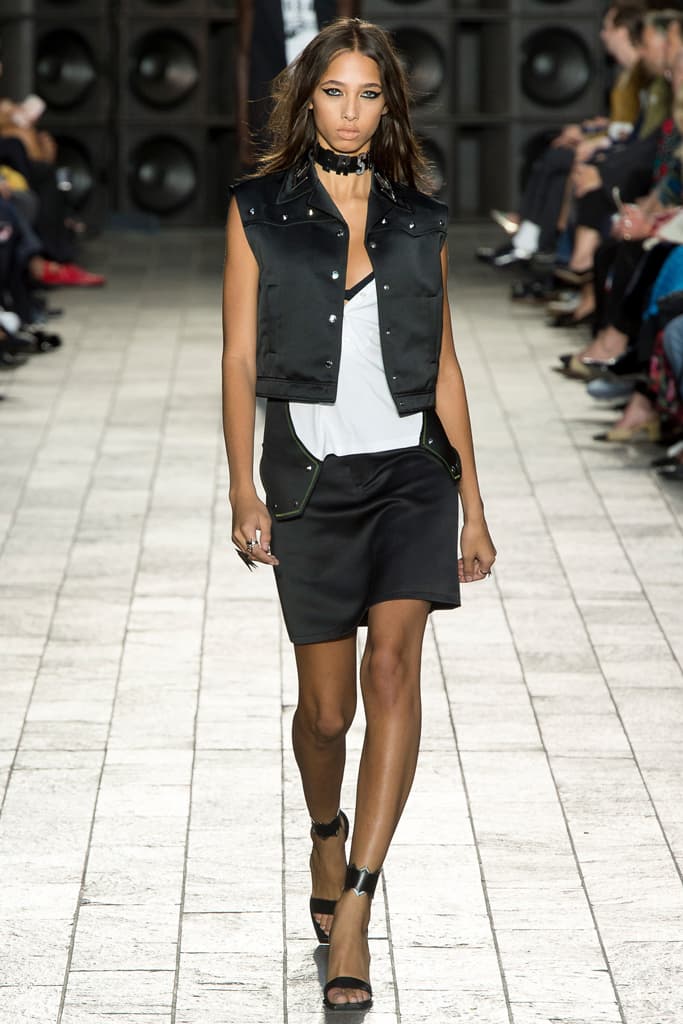 24 of 35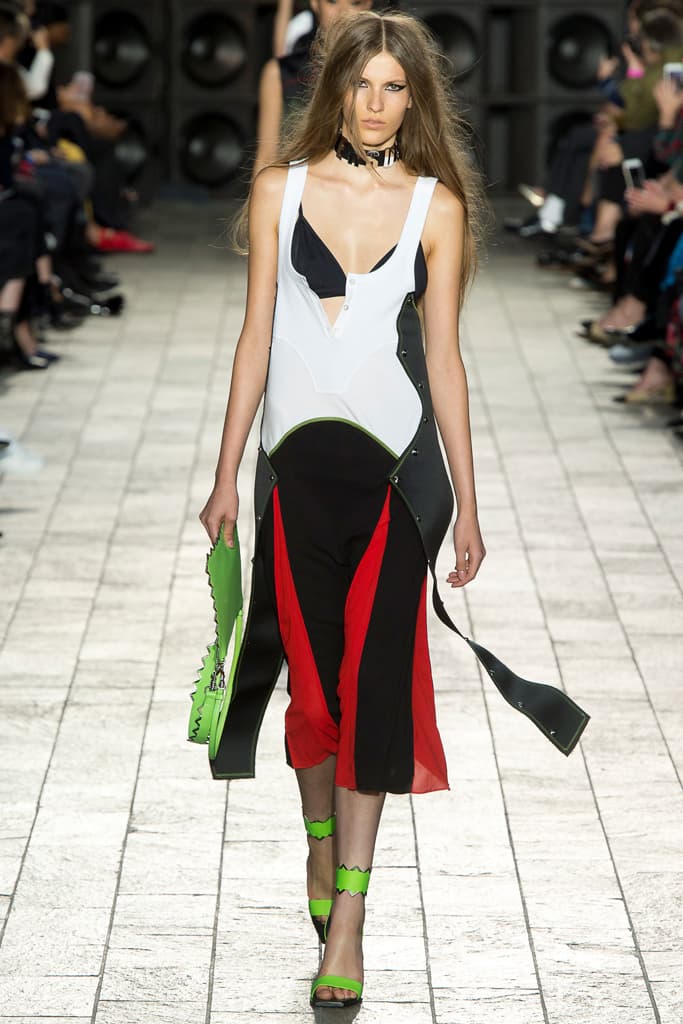 25 of 35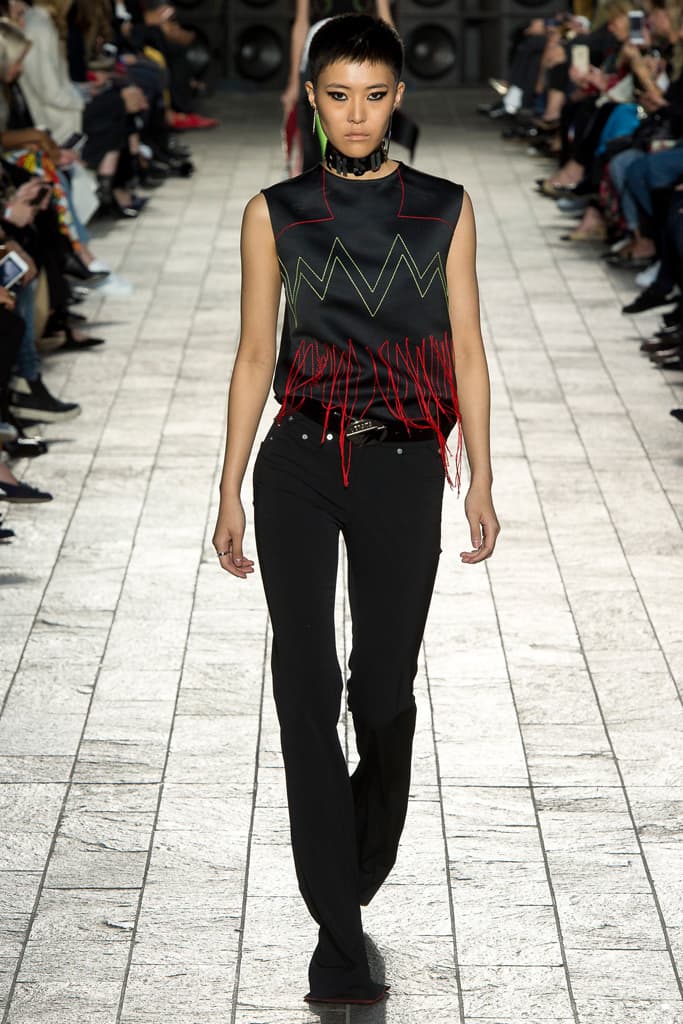 26 of 35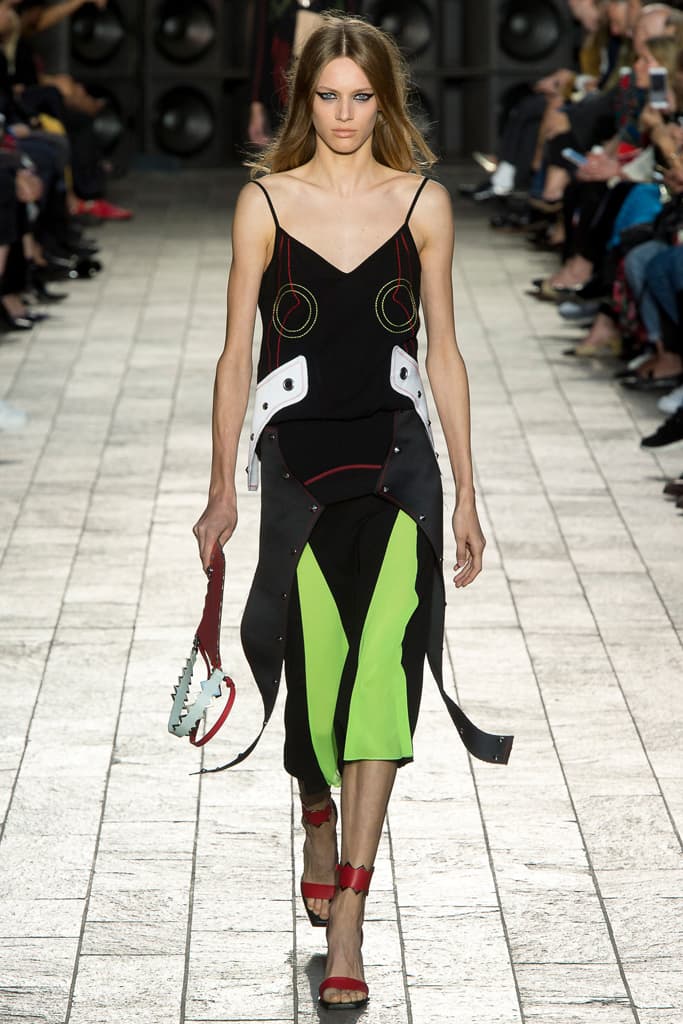 27 of 35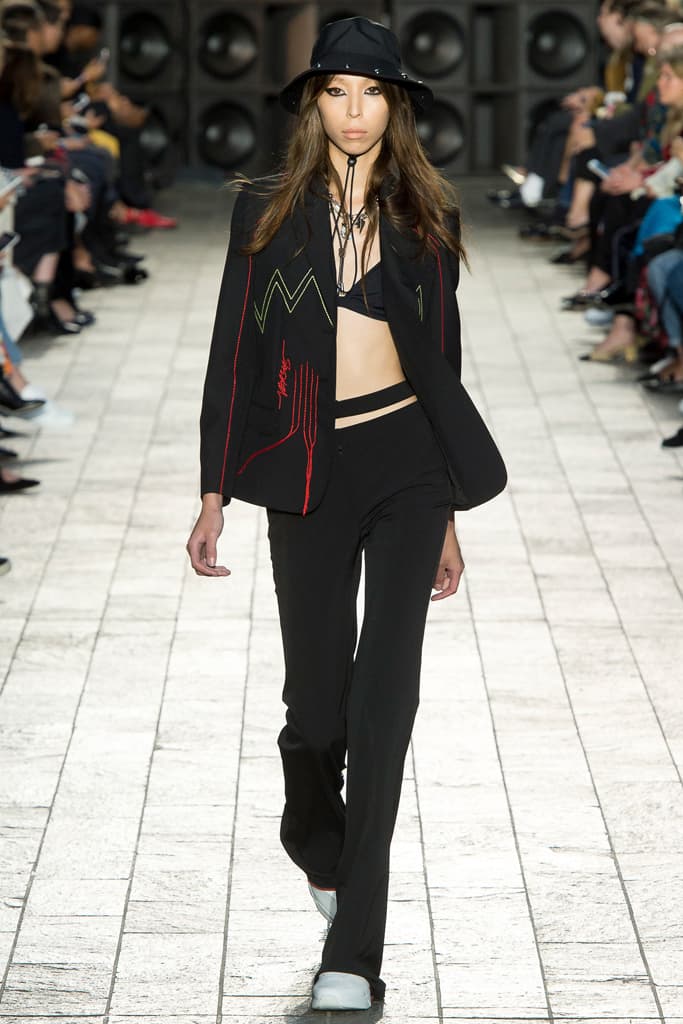 28 of 35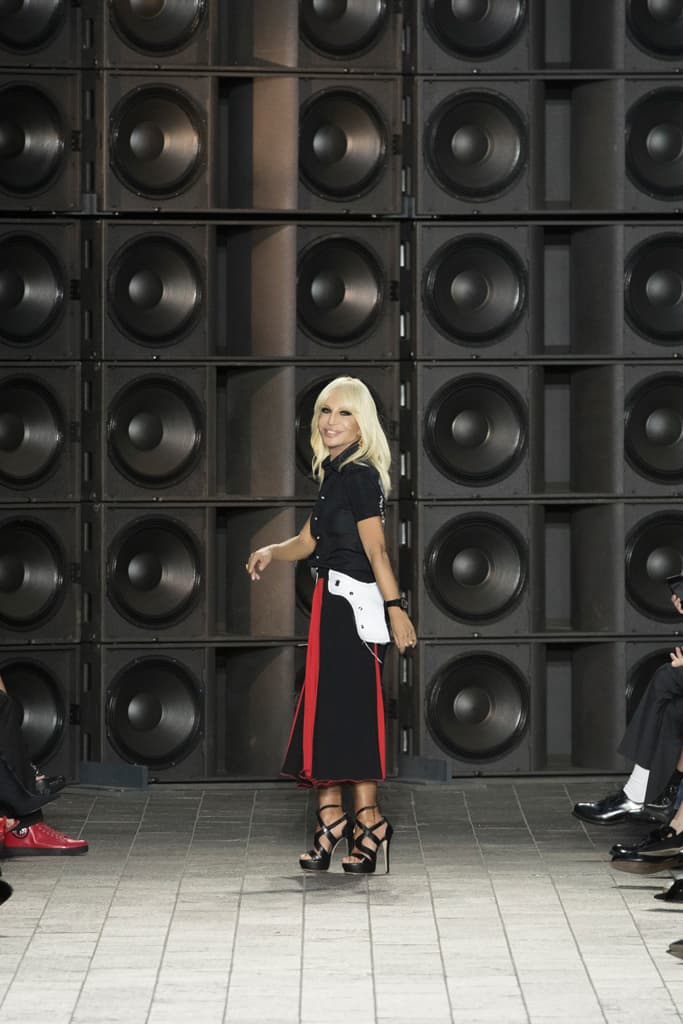 29 of 35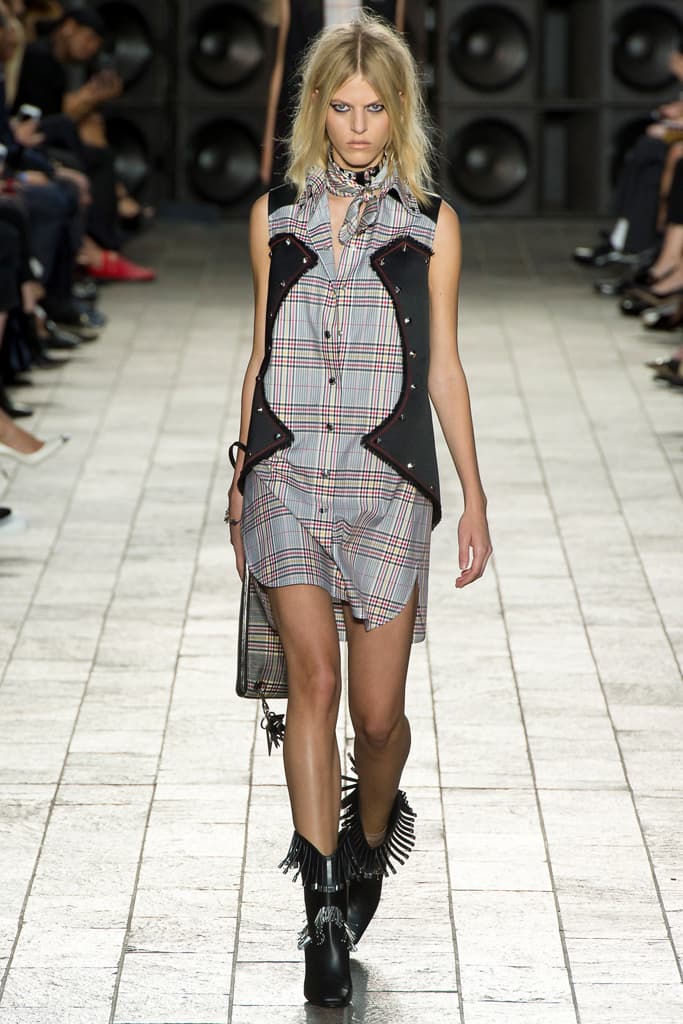 30 of 35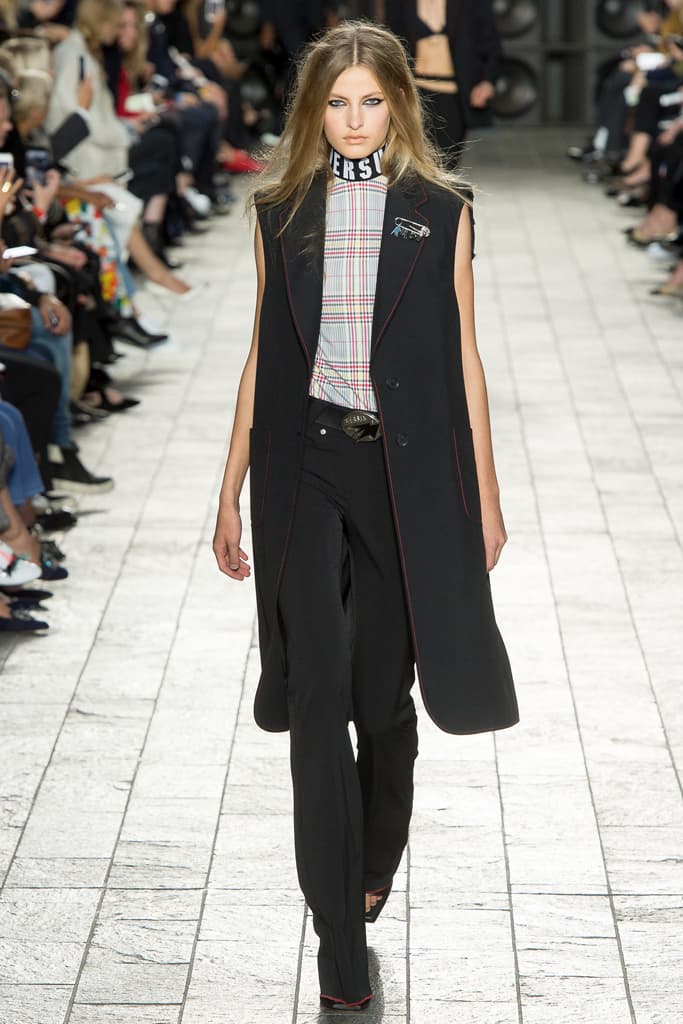 31 of 35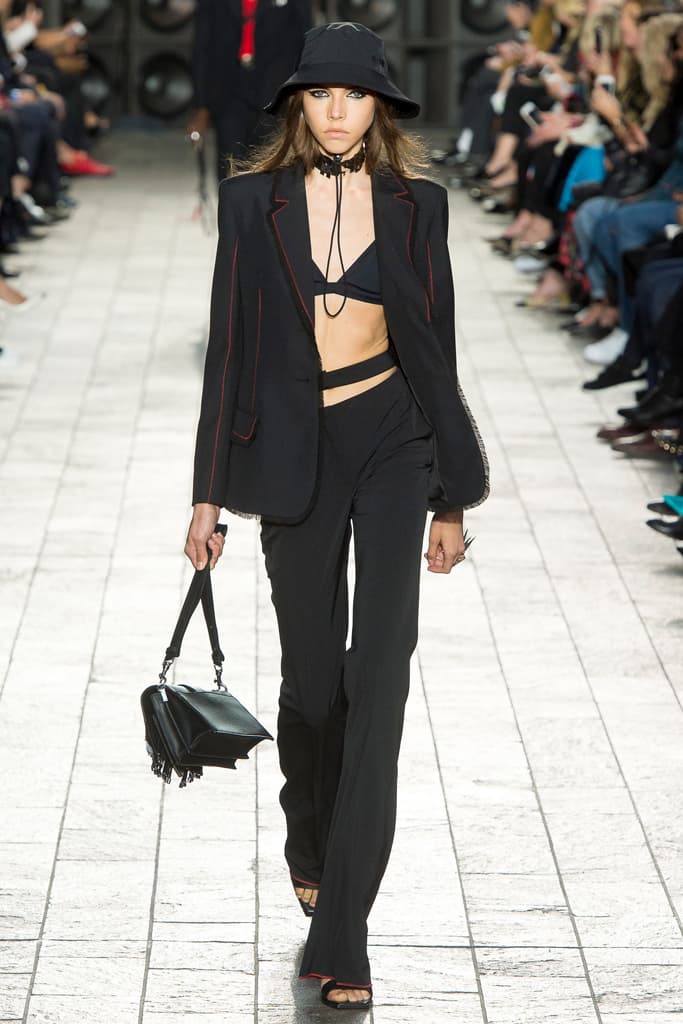 32 of 35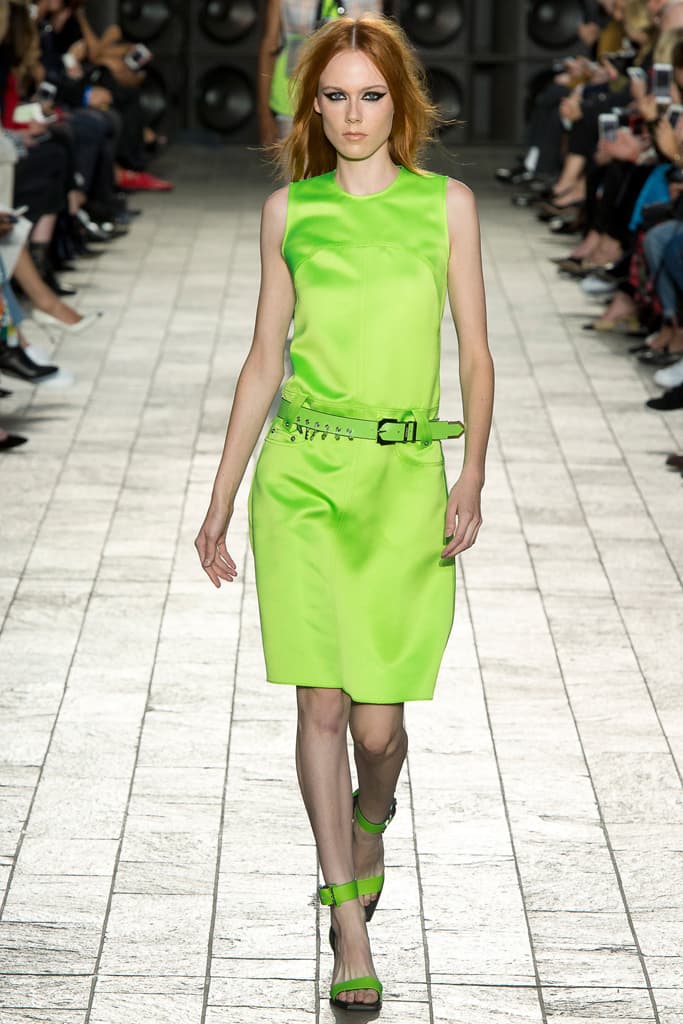 33 of 35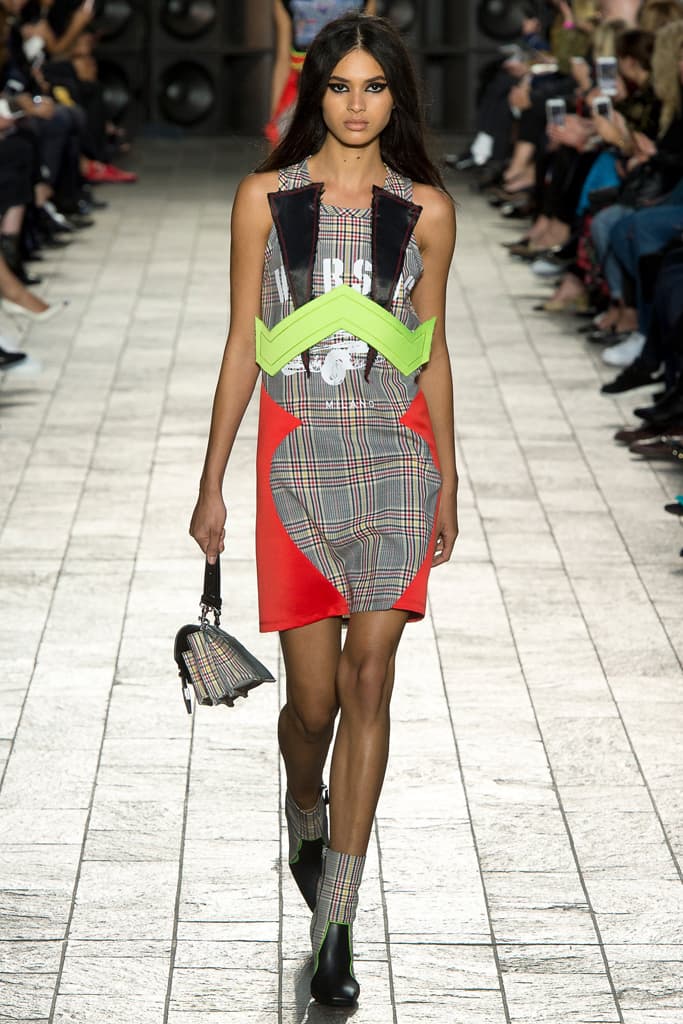 34 of 35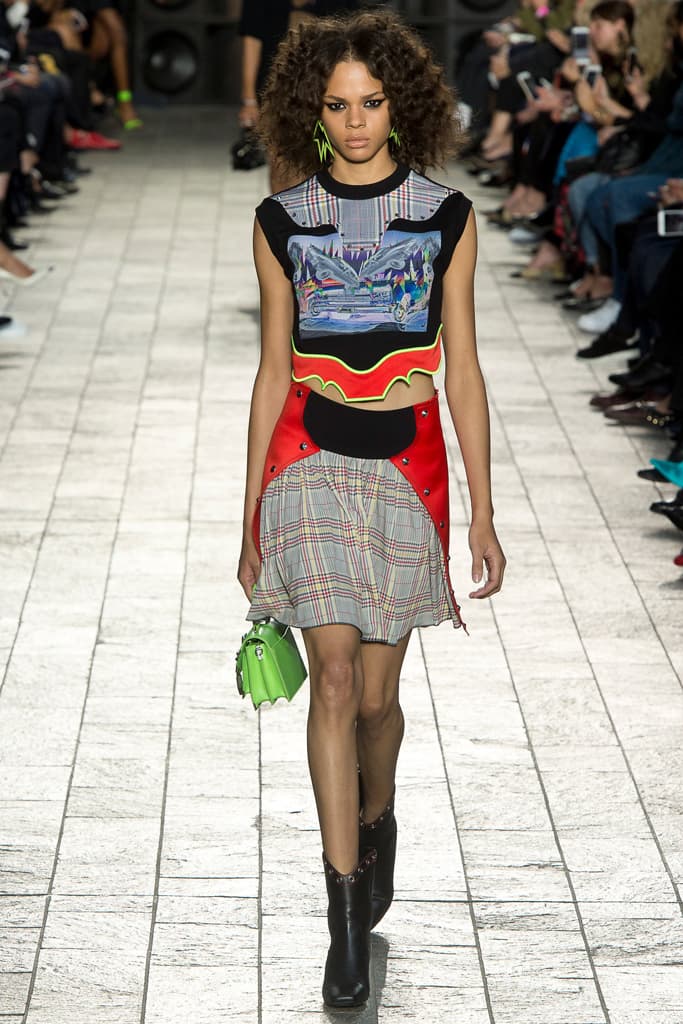 35 of 35
Fashion
Versus Versace Brings Back The '90s In Its Spring 2018 Show at LFW
Youthful looks featuring plaid, chokers and bucket hats.
Versus Versace Brings Back The '90s In Its Spring 2018 Show at LFW
Youthful looks featuring plaid, chokers and bucket hats.
The '90s are back, or at least they are in Versus Versace's Spring 2018 collection debuted at London Fashion Week.
The youthful collection included colorful plaid, deconstructed dresses and bucket hats. With a focus on the younger audience, Donatella Versace designed this collection by mixing and matching looks and styles, and by quite literally detaching and re-attaching pieces to create new and unique garments with a punk-rock vibe. The show as a whole brought back pieces from the 90's, like the thick Versus chokers and frayed boots, and a clear focus piece was the colorful neon green dress, which stood out from the rest of the relatively muted line. More color was also introduced, with embroidery in red and green thread that was present throughout the show and created a beautiful cohesion between the pieces.
Familiar faces like Adwoa Aboah walked the runway, and celebs like FKA Twigs sat in the front row. Peep the gallery above to see all the looks from the show.
Share this article