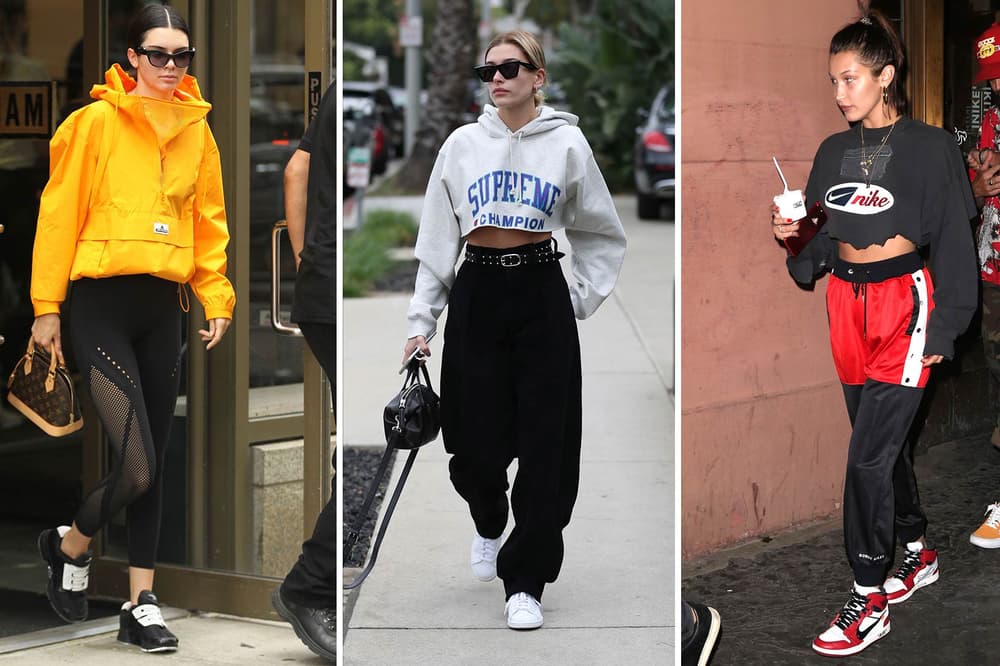 Which It-Model Has the Best Off-Duty Street Style?
We'll find out.
On the runway, models are expected to look their best. A team of makeup artists, hairstylists and show producers ensure that not a hair is out of place for these important fashion moments. Their true style is put to the test when they are surrounded by cameras outside of their hotels or favorite coffee shops. It is then that we discover whether these ladies really live and breathe fashion.
From runway newcomer Kaia Gerber to Instagram's favorite Kendall Jenner, we've rounded up models with the best off-duty looks. Scroll through the beauties below and let us know your number one pick in the comments.
Bella Hadid's street looks are always something to look forward to. Whether she's dressed in a traditional off-duty look or sporting jeans and Virgil Abloh x Nike's Air Jordan 1s, her outfits are usually well-executed. If you want to recreate her signature outfits pickup a bodysuit and Off-White™'s Industrial Belt. Add a pair of Matrix-style sunnies for a bit of mystery.
Dilone's signature curls are the star. She often pairs waist-length outerwear with baggy pants that provide that carefree profile cozy girls love. To get her look, start off with a pair of Everlane slacks and a slim puffer to appear effortless without trying too hard. Oh, and don't forget about the backpack – it's an everyday essential for the model.
Fernanda Ly's street style is unforgettable. The pink-haired muse's style has great range. She can go from a bewitching all-black look to a more boyish theme without missing a beat. Pick up a pair of Dr. Marten's platforms and Lime Crime's Unicorn hair dye in pink to mirror her look.
Ladies can trust that Hailey Baldwin will always be dressed in the latest trends. Her footwear is usually the focus of her outfits. She's been spotted sporting Balenciaga's Triple-S trainer and Gucci's Princetown slippers — two of the industry's most popular silhouettes. Jeans or mini skirt? It's your choice, but be sure to make sure to keep your look layered.
Kaia Gerber is new to the scene but you really can't tell. The 16-year-old model carries herself like an industry veteran with outfits that are put together but not forced. Following her mother Cindy Crawford's footstep, you can always count on Kaia to be sporting a solid pair of ankle boots and a slim-fitting jacket.
It's no secret that Kendall Jenner loves a good pair of kicks. The world has watched her grow up on reality TV beginning as a shy tomboy and blossoming into the world's highest paid model. As she flits between events and shows, count on her to show you something new and interesting. adidas seems to be her favorite brand to rock when on-the-go, so shoppers should definitely check out the brand's new adicolor collection.
Britain native Leomie Anderson is a style dare devil. She takes risks with her looks but always manages to look stunning in everything. Coordinates and a pair of minimal kicks from brands like Nike is her outfit standard. Her glowy makeup also gives a good boost to her simpler fits.
Slick Woods is like the style lovechild of Rihanna and Kanye West. The Los Angeles beauty layers her gold accessories with high fashion pieces to create a look that can't be imitated. The fashion rebel is often gifted goodies from Fenty PUMA and Heron Preston, so fans are able to see how she styles herself.