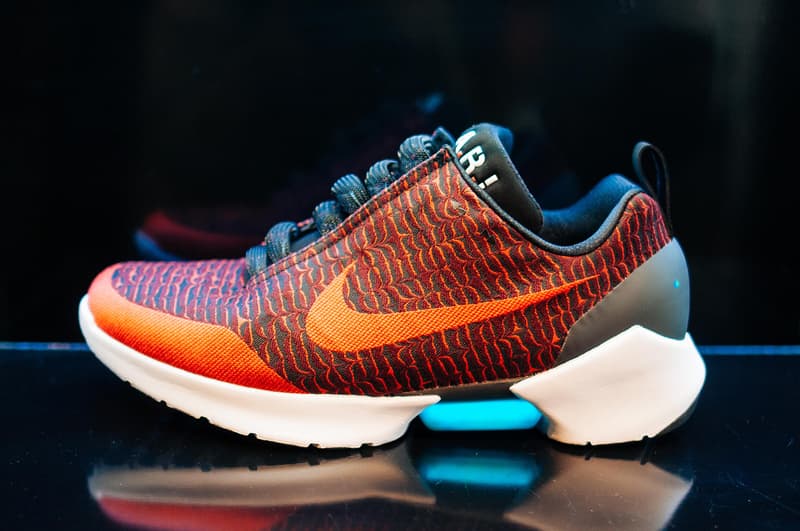 1 of 13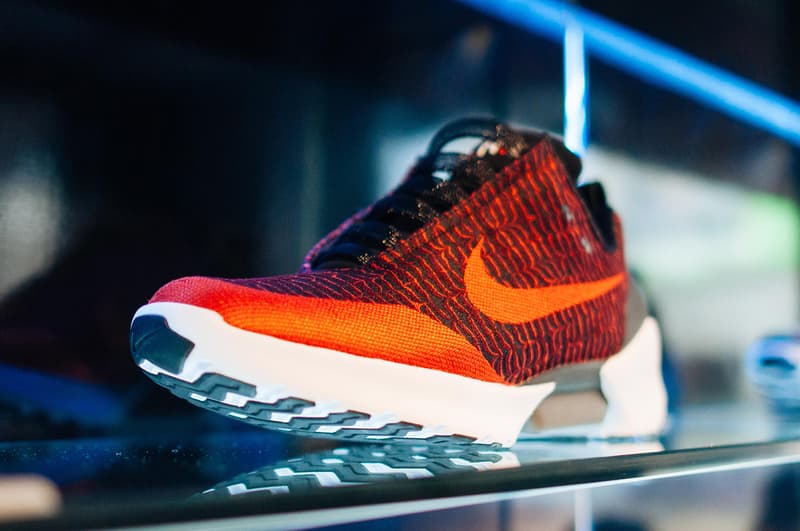 2 of 13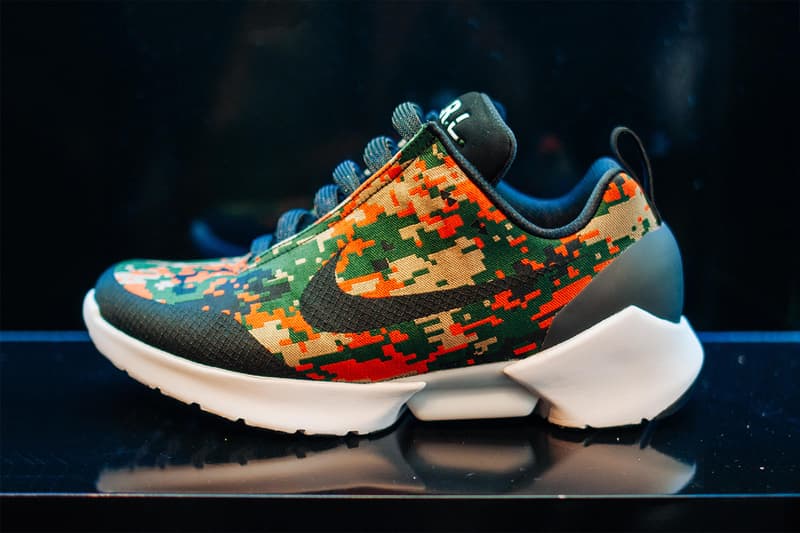 3 of 13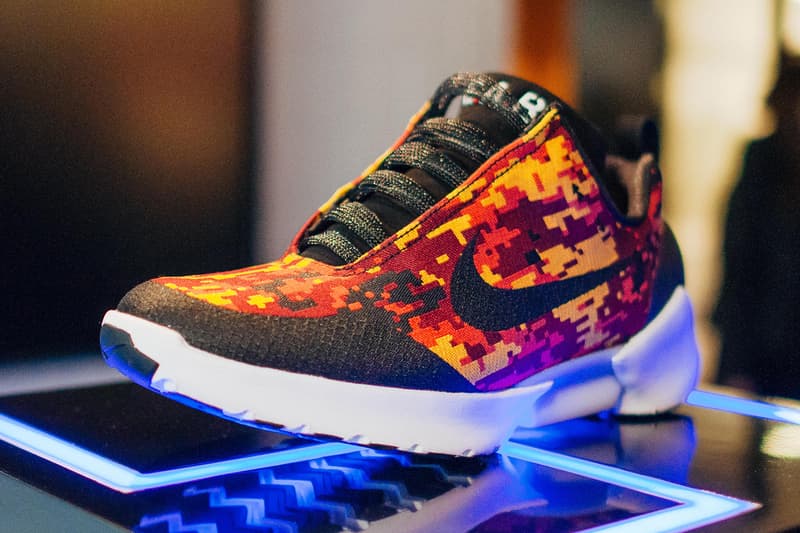 4 of 13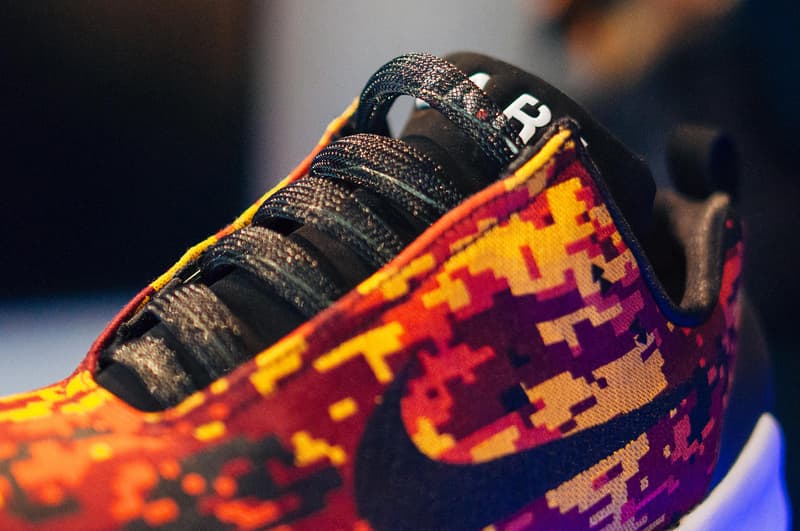 5 of 13
6 of 13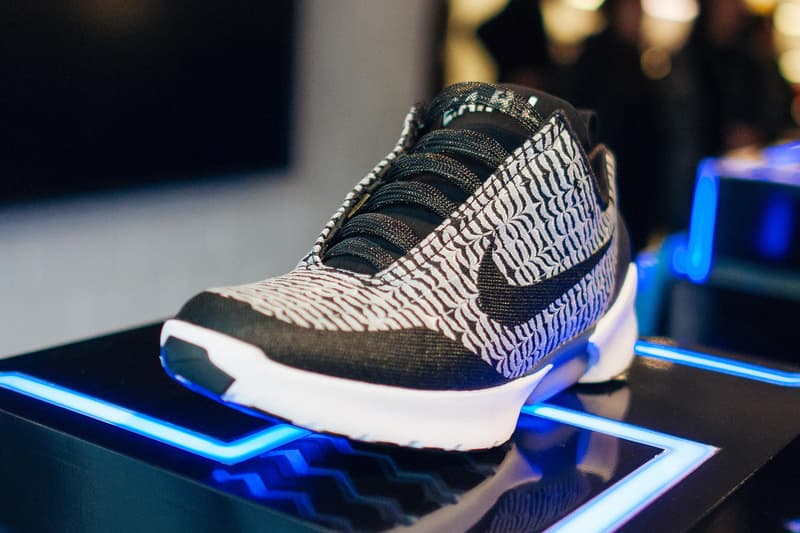 7 of 13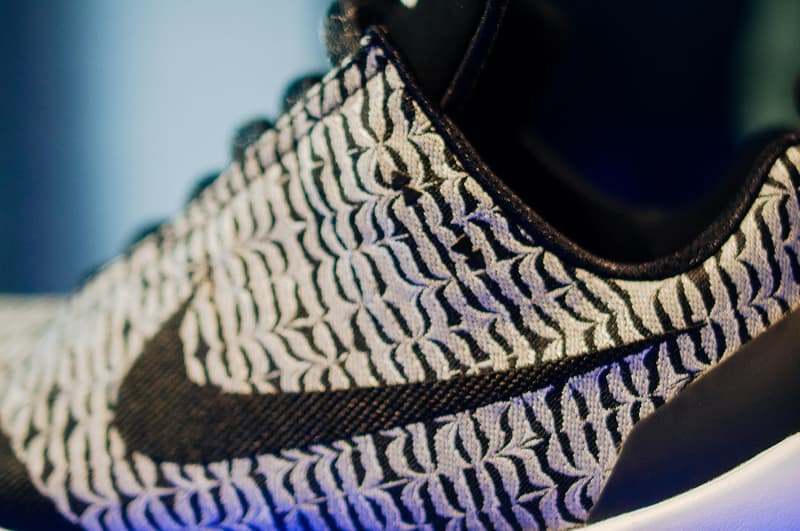 8 of 13
9 of 13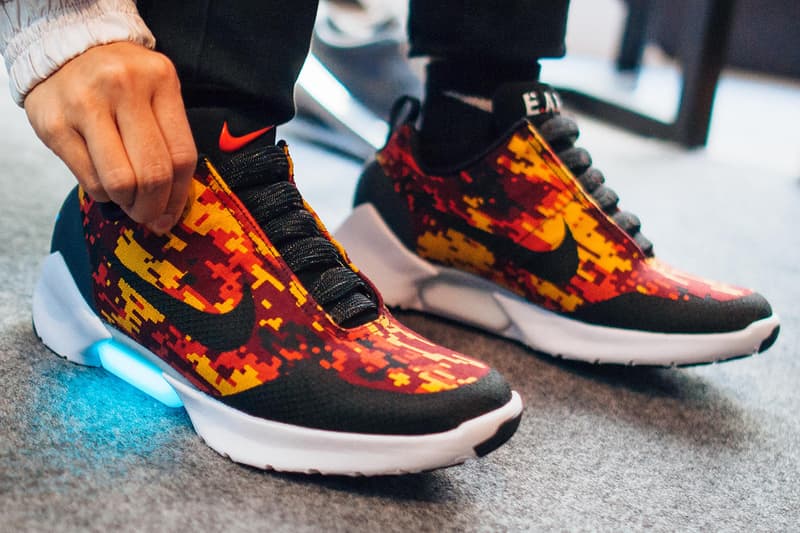 10 of 13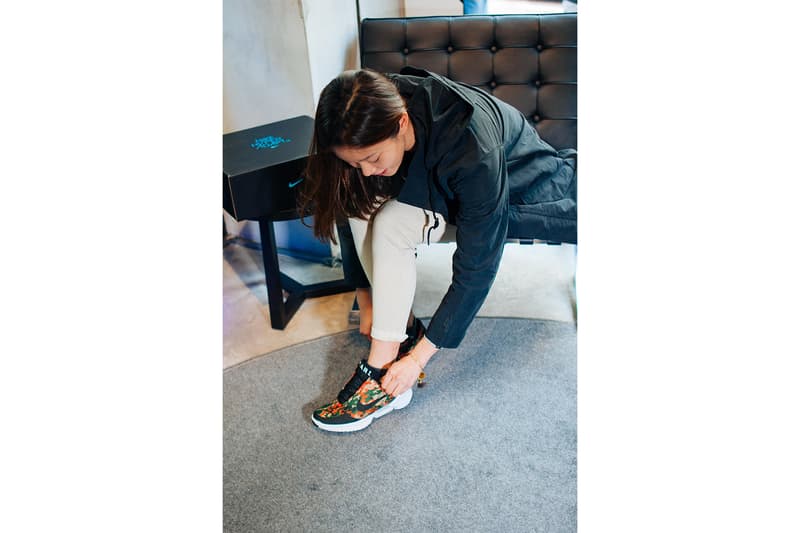 11 of 13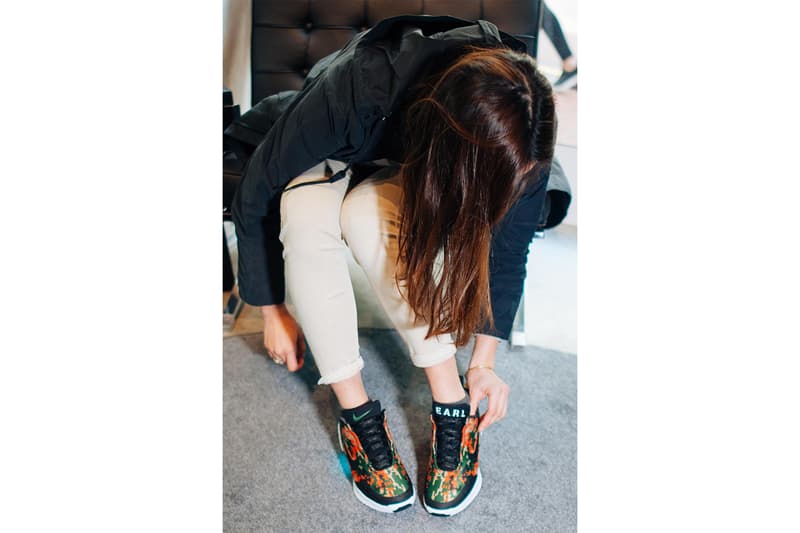 12 of 13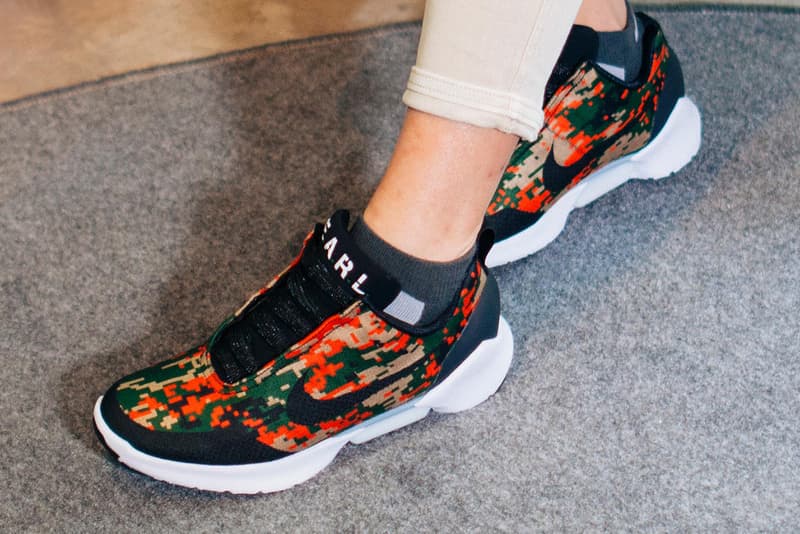 13 of 13
Footwear
Here's What Went down at the Launch of Nike's HyperAdapt 1.0
The self-lacing sneaker is here.
Here's What Went down at the Launch of Nike's HyperAdapt 1.0
The self-lacing sneaker is here.
Nike's HyperAdapt 1.0 has been a long time in the making. The idea of auto-lacing sneakers was, of course, iconically brought to life in Back to the Future II, but nearly three decades later, the ability to bring this technology to the masses is finally here.
Arriving in four colorways, the HyperAdapt 1.0 features an E.A.R.L. (Electro-Adaptive Reactive Laces) system and sensors that adjust according to the shape of your foot. To adjust the shoes manually, or remove them, there are buttons upon the side which allow you to loosen and tighten the laces and the magnetic charging system means that just two hours of charging will last for up to two weeks of use. As you can imagine, due to the technology, whilst these sneakers are perfect for everyday and sports use, they can't be used in water – so be sure to avoid the rain.
In case you're unsure of when to recharge your sneakers, there's a handy light underfoot which indicates the battery level; blue is full, yellow is half, and red is empty. The chunky sole encases the battery itself and the sneakers are rounded off with a Swoosh on the lateral sides and partnered with E.A.R.L branding on the tongue.
Stephanie Au of the Hong Kong Olympic swim team gives us a sneak-preview of the sneakers on-foot above. For more info on the HyperAdapt 1.0, read this interview with Nike's Senior Innovator Tiffany Beers.
Share this article