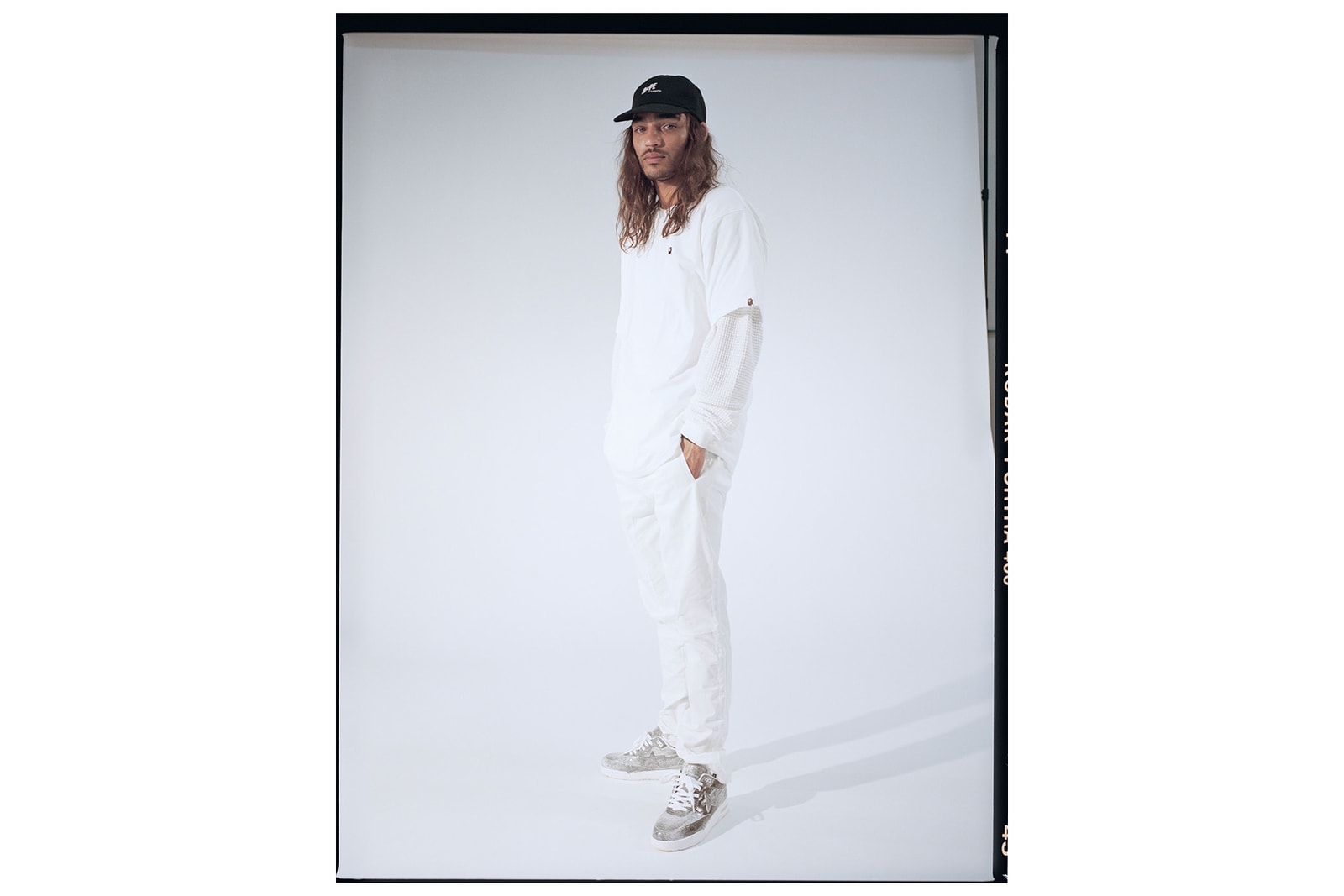 Nike's "The 1 Reimagined" Collection Is the Epitome of Female Empowerment
We spoke to the women of Nike on rethinking the AF1 & AJ1, offering choices to the female consumer and more.
It takes a village to build something great and game-changing. Well then, it makes so much sense that
Nike
has tapped not just one, but 14 of its designers to join forces for one of its biggest launches this year. Dubbed "The 1 Reimagined," the new collection is fueled by an all-female design collective and is produced especially for women. Combining their individual expertise and creative vision, the women at Swoosh have dreamed up 10 novel silhouettes that will make you rethink sneaker.
Arguably two of Nike's most iconic shoes, the 
Air Force 1
and
Air Jordan 1
 have served as the blueprint for this collection. Taking into account the multifaceted nature of women, the design team has reworked both models based on five universal, feminine archetypes: Explorer, Jester, Lover, Rebel and Sage. The result are sneakers like you've never seen before — from mismatched logos and unusual lacing systems, to unique materials and silhouettes including a sneaker-mule hybrid, a
Jumpman
zip-up boot and more. All styles are set to officially release soon with sizing up to women's US 12. However, sneakerheads can also expect the size range to expand for both women and men in the near future.
Through their collaborative effort, the designers were able to not only accelerate the production process to just five weeks, but also to experience first hand what it truly means by "
The Force is Female
." In addition to getting an exclusive first look at the entire range, we've also spoken to Georgina James, senior creative director of Nike's women footwear, and Marie Crow, the materials design director at Nike Sportswear, on their involvement in "The 1 Reimagined," giving the AF1 and AJ1 completely new looks as well as empowering the female athlete and consumer. Read on for our full conversation, and stay with us for a closer look at each silhouette from the pack.
"The 1 Reimagined" collection will hit Nike locations in North America on February 7, and on the
SNKRS app
on February 9. Other parts of the world will see a February 16 release date.
Could you tell us a little bit about your role in this project?
Georgina:
My role in the project was really to guide and shepherd
the team through the process from creative direction to sampling.
Marie: My role along with our other materials designer Magnhild Disington was to work with the team on concept, build the direction and then select and create materials to work across the collection.
Both of the silhouettes featured in the collection — the Air Force 1 and the Air Jordan 1 – used to be seen as sneakers designed primarily for male basketball players when they first debuted. What design elements have you incorporated in "The 1 Reimagined" to make it speak to the female consumer?
Georgina: We always take it back to the consumer, and we call our consumer "style chameleon." And what that means is that she has several different looks and styles within her wardrobe, and different needs throughout moments in her life — whether she is going to brunch with friends, whether she is going out to a party, or whether she is going to work. So, rather than focusing on a distinct element, we wanted to create a collection around different silhouettes and have different choices. She could go to everyday within those silhouettes. It was really about making sure that we have highs, lows, mids, mules, cut-outs, tight-fit boots, loose-fit boots — it's about giving her choice.
Three of the things that we actually look at are shape, stance and proportion. For example, the Sage was about adding more height and giving them a different last shape. You can see we've kind of flipped the silhouette around.
We've noticed that a vast majority of styles from this collection are laceless. Is that something your team has come to a consensus on in the very beginning?
Georgina: I think it goes back to the same point of giving choices to the consumer who is going to wear them. You don't want 10 shoes that are all laced-up, or of the same height or same silhouette. It's really about choices and different silhouettes.
Marie: And also the archetypes and those kinds of personalities that we're really obsessed with in the beginning — that's how we kind of designed them. Some of those felt right to be slip-ons, some felt right to have that cross-foot posture.
Georgina: The Sage, for instance, we decided to remove the laces because we wanted it to be as pure as it could be. It's all about taking all the fuss off the shoes. Some other styles in the collection are more about being utilitarian, some are about having fun, some are about the silhouette — so there's a reason for each one.
The color scheme used in the collection is consistently clean and minimalist. In a way, it reminds us of a blank canvas. Do you foresee consumers doing a lot of customization with these sneakers when they launch?
Marie: We'd love that. I think we get really excited when we see how the consumers are wearing the product, but also how they make it their own. So, I think that's great if they feel empowered to kind of customize because they see it as a blank canvas. We would really like that and I think that would inspire us.
What was it like to work as a female collective? Was the design process any different from how you'd typically approach creating a new pair of sneakers?
Marie: There are over 1,000 designers at Nike, so we work in a very collaborative way with both males and females. I think what was unique about this project wasn't that it was a female collective, but it was about the personalities, the skill sets and the backgrounds coming together. For me personally, I hadn't worked with a vast majority of the designers that came together for this collection. And I think for me that was what's very unique.
Georgina: I think the accelerated timeline that we worked with as well. It was a big team and a large amount of shoes. I think that forced us to think differently, and to work differently and to know each other pretty well — the good, the bad and the ugly — but that to me was the most empowering thing about the whole project. I felt like I've known everyone a lot better. I've left off some really good relationships, so it's really empowering.
Lastly, which particular silhouette would you say is a must-cop from the collection?
Marie: The Air Force 1 "JESTER XX."
Georgina: I would say the Air Jordan 1 "REBEL XX." I think this one speaks to the Jordan from a distance, but there's something that we've done to it that you're like, "what have they done to that?" And you kind of want to get closer and take another look.