Here Are 5 Women-Run Streetwear Brands You Need to Know
For women, by women.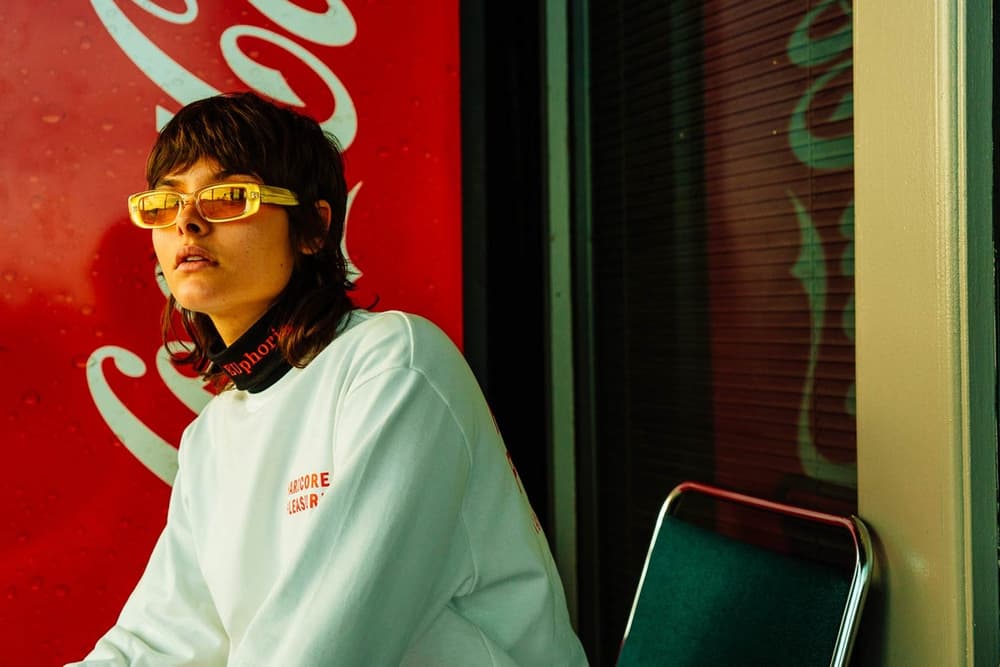 It's no secret that streetwear has long been a boy's game. Though women have established themselves as innovators, designers and influencers in the arena, there is a clear disparity in the amount of brands that have women in decision-making positions. This results in clothing that misses the mark or marketing campaigns that completely ignore half of the population. A woman's voice and perspective is invaluable in this field and some retailers are just beginning to notice this.
In honor of International Women's Day, we've rounded up five streetwear brands that are run and/or owned by women. Keep reading to pick up some new wardrobe favorites and support a fellow lady.
Frankie Collective is definitely a brand that HYPEBAEs need to know about. The e-tailer designs and sells reworked garments from Supreme, Champion and Kappa that all have one-of-a-kind flair. Women run the show at Frankie and it definitely shows through the clothing quality. Its creative director, Sara Gourlay, prides herself on making both sustainable and stylish pieces that women can feel comfortable in.
HLZBLZ was created by former Rocawear designer Lawn Alabanza-Barcena in 2005. The label merges New York and California street style to form bold garments that make a statement. Female empowerment lies at the center of its ethos and that can be seen throughout its collections. Always ahead of the trends, the brand recently released an "Oprah 2020" hoodie that calls for the media mogul to become president of the United States. What can't women do?
Founder and lead designer of LIV Streetwear, Olivia Anthony, brought her dreams to reality through fashion. Beginning her line in her college dorm room, Anthony created clothing that merged the '90s aesthetic with elements of athleisure, forming cozy gear with an edge. Her latest collection, "My Love Letter to Our Culture" highly references street style but has a unisex appeal that is very wearable.
Leah McSweeney does not hold back. Her line, Married to the Mob, is a clear extension of herself: a badass, outspoken woman. Phrases like "I will do whatever the f*ck I want" and "Anything you can do I can do bleeding" can be found on her T-shirts and hoodies affirming that women are free to do what they like. MTTM's imagery always represents a diversity of beauty including women of all sizes and shapes.
Polish designer duo Natalia and Kate launched the first MISBHV women's collection in 2016 and never looked back. The pair take feminine streetwear to a new level infusing the line with a sense of individuality and raw emotion. Pieces range from unapologetically boyish to incredibly sexy giving women a choice in how much they choose to cover or reveal. Our favorite items from the line are its logo hoodie and belt bag that are both perfect for the spring.