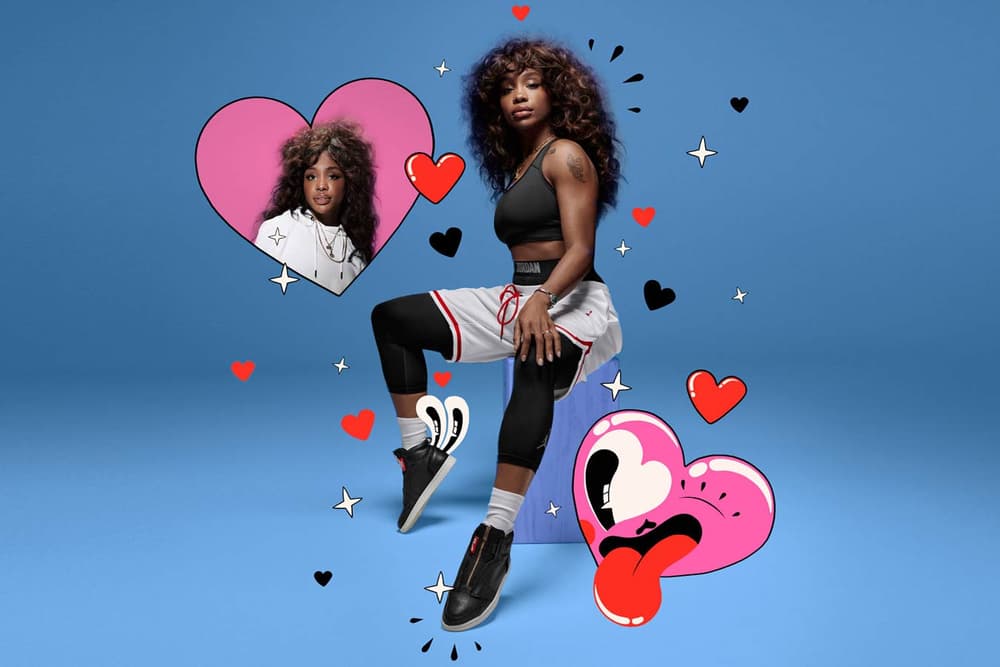 Footwear
SZA Is Free and Fearless in Jordan Brand's Spring/Summer 2018 Campaign
She sports the upcoming Air Jordan 1 Hi Zip.
SZA Is Free and Fearless in Jordan Brand's Spring/Summer 2018 Campaign
She sports the upcoming Air Jordan 1 Hi Zip.
Ahead of the Air Jordan 1 Hi Zip release, Jordan Brand has updated its SZA campaign with fun, cartoon-inspired graphics. Nike tapped visual artist Hattie Stewart to rework the images adding hearts, flowers and rainbows to the photos.
SZA also offered a few words of encouragement for women who are chasing greatness in 2018. She shared that the one key to success is embracing negative moments: "Failure is a gift. It teaches you how to reformat yourself for the better. The key is to refine your response." When asked how she endures public scrutiny she explained that women must, "walk through the fear [to] bring freedom and weightlessness." With the popularity of her debut album, CTRL, and recent partnership with Gap, we'd say this is sound advice.
Read her full interview at air.jordan.com and be sure to take a closer look at the AJ1 Hi Zip.
1 of 2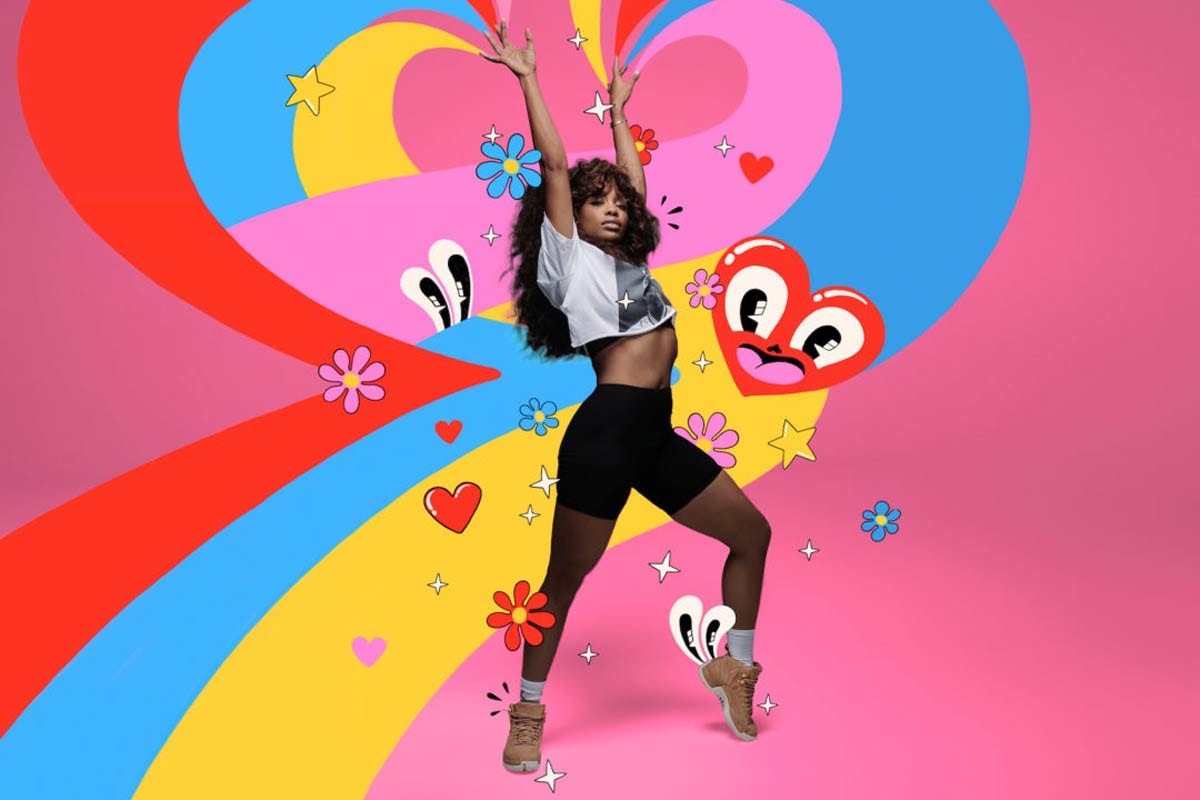 2 of 2