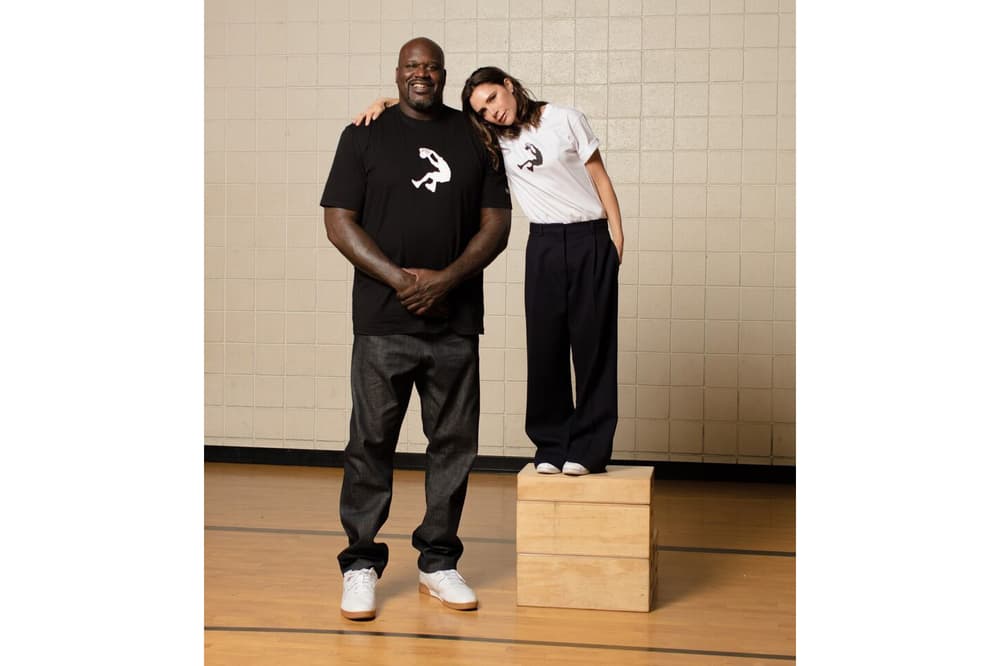 1 of 2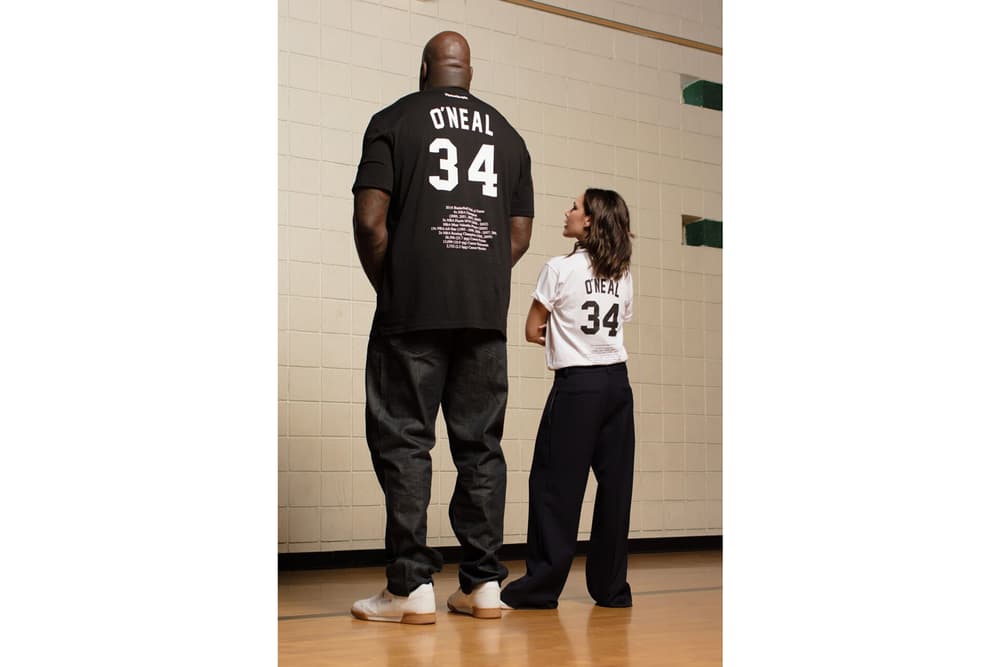 2 of 2
Victoria Beckham Honors Shaquille O'Neal With a Reebok Merch Collection
Two '90s icons.
Back in November, designer Victoria Beckham officially announced a forthcoming partnership with global fitness and lifestyle brand Reebok. Yesterday in Los Angeles Reebok hosted an intimate event which highlighted her relationship with the brand. The designer debuted a merch collection which honors '90s basketball icon and longtime Reebok spokesman, Shaquille O'Neal.
At a private dinner, both Victoria and Shaq discussed the scope of their relationships with the global brand and shared the significance of the '90s. During an exploration of the Reebok archives at the Boston headquarters she was directly inspired by the heritage product from the '90s.
"I think the peak we're referencing in fashion [is] the '90s. For the last 10 years as long as I've been in fashion, every season there's some reference to the '90s."
The first item in the Shaq-inspired range was exclusively revealed at the event as a T-shirt, which features his iconic dunking logo. There's also an accompanying hoodie.
On her thoughts about the collaboration:
"When Reebok approached me I was super excited, I've wanted to create a trainer for a long, long time. It's very hard for fashion brands to do that. [The merch] is like his and hers."
The merch capsule will be available next month at Reebok. The Victoria Beckham x Reebok partnership will make a debut in late 2018.