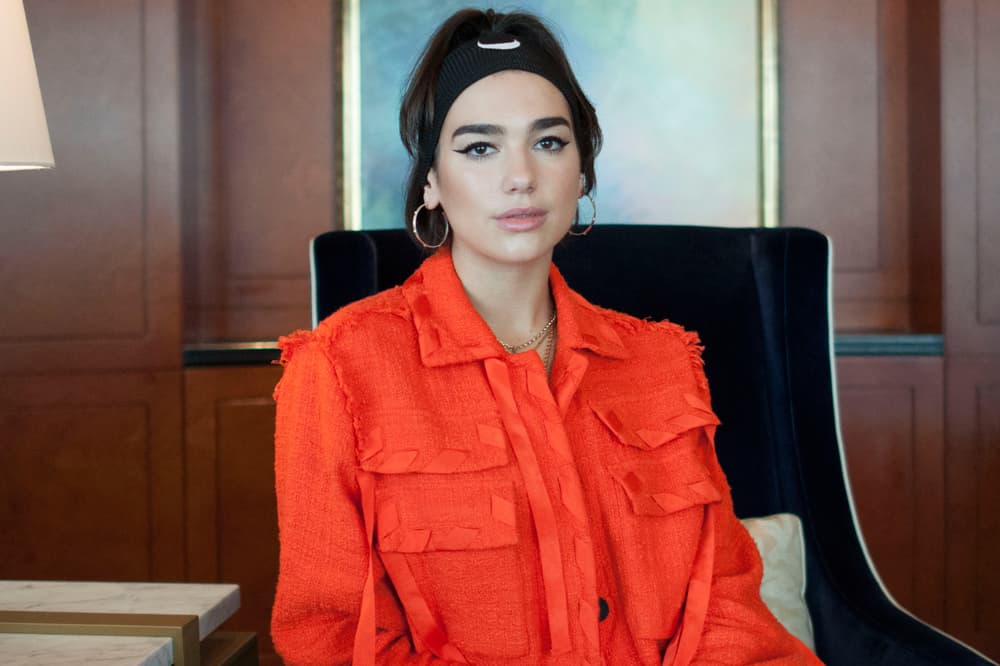 Music
Dua Lipa on Career, Dream Collaborations and Her Upcoming Album
Read our exclusive interview with the British singer.
Dua Lipa on Career, Dream Collaborations and Her Upcoming Album
Read our exclusive interview with the British singer.
Dua Lipa is the name on everyone's lips right now, from collaborating with Calvin Harris, to winning two Brit Awards – there's no doubt that the British singer is taking the world by storm. After releasing her eponymous debut album Dua Lipa last year, she's quickly grown to become Spotify's most streamed female artist – and this is only the beginning.
Her striking voice and empowering lyrics have brought us countless hits like "IDGAF" and "New Rules" that the entire world has been playing on repeat, but Dua is not only known for her music – her sense of fashion is one to watch as well. Set to collaborate with mysterious new label /Nyden, the singer is making her first venture into the fashion industry this year, and we can't wait.
We got a chance to sit down with Dua Lipa during her tour stop in Hong Kong, where she gave us the lowdown on her upcoming projects, who her dream collaboration would be, as well as what advice she'd give young girls looking to get into the music industry. Keep reading below to see our exclusive interview with the singer.
---
How did you get into music, have you always loved singing?
I've always been very much inspired by music, my father was a musician so I've always been really surrounded by it and it has played a big role in my life. I guess when I was in school and someone would say, "What do you want to be when you grow up?" I'd be like, "A singer," but you'd see it on TV and it would seem as farfetched as cartoons – I just never knew it was a real job, so I guess when I grew up and found out that it was real I decided that I wanted to pursue it.
When I was 11 I moved to Kosovo, and I think it was really when I was there that I realised how much I wanted to pursue music, because I didn't have the opportunities that I did when I was living in the U.K. So I decided to move back to London and focus on music.
You were the most streamed female artist on Spotify last year, how does that feel?
Mental. It feels really crazy, I mean the statistics blow my mind every time. It's amazing, and I'm so grateful for the response, it has really changed my life – and I get to tour the world, so I'm really thankful for it.
Your lyrics and your attitude are both really empowering. What is the message you're looking to spread through your music?
Well you know, every time I was writing, whenever I felt like I was writing a song that made me feel weak, I would stop writing it and change the script. I guess that's more like a personality thing, but what I really wanted to write was about really honest things, in hopes that other people would be able to relate to it and that it would resonate with them. After speaking to fans and seeing how some songs made them feel empowered, some songs that I guess I was really scared to write about. I guess I was just scared of my own thoughts and words, and what I was going to write about. Only after speaking to fans and seeing that it was worth putting myself through that, was when it really opened me up and I was less afraid of being really honest.
Do you have a favourite song of yours?
I guess they're all from different parts of my life. I think "Hotter than Hell" was one of the first songs that dictated what the album was going to sound like. It was the first song that I wrote that I was terrified to write, because I'd kind of flipped the script and it sounded really cocky. It made it seem as if this guy couldn't get enough of me, but the story behind it was actually that he didn't want me at all, and I wanted to make it seem like he did. It was really therapeutic for me and helped me really get over the situation, but it was terrifying. So I guess that's a really personal one, but they're all personal and different.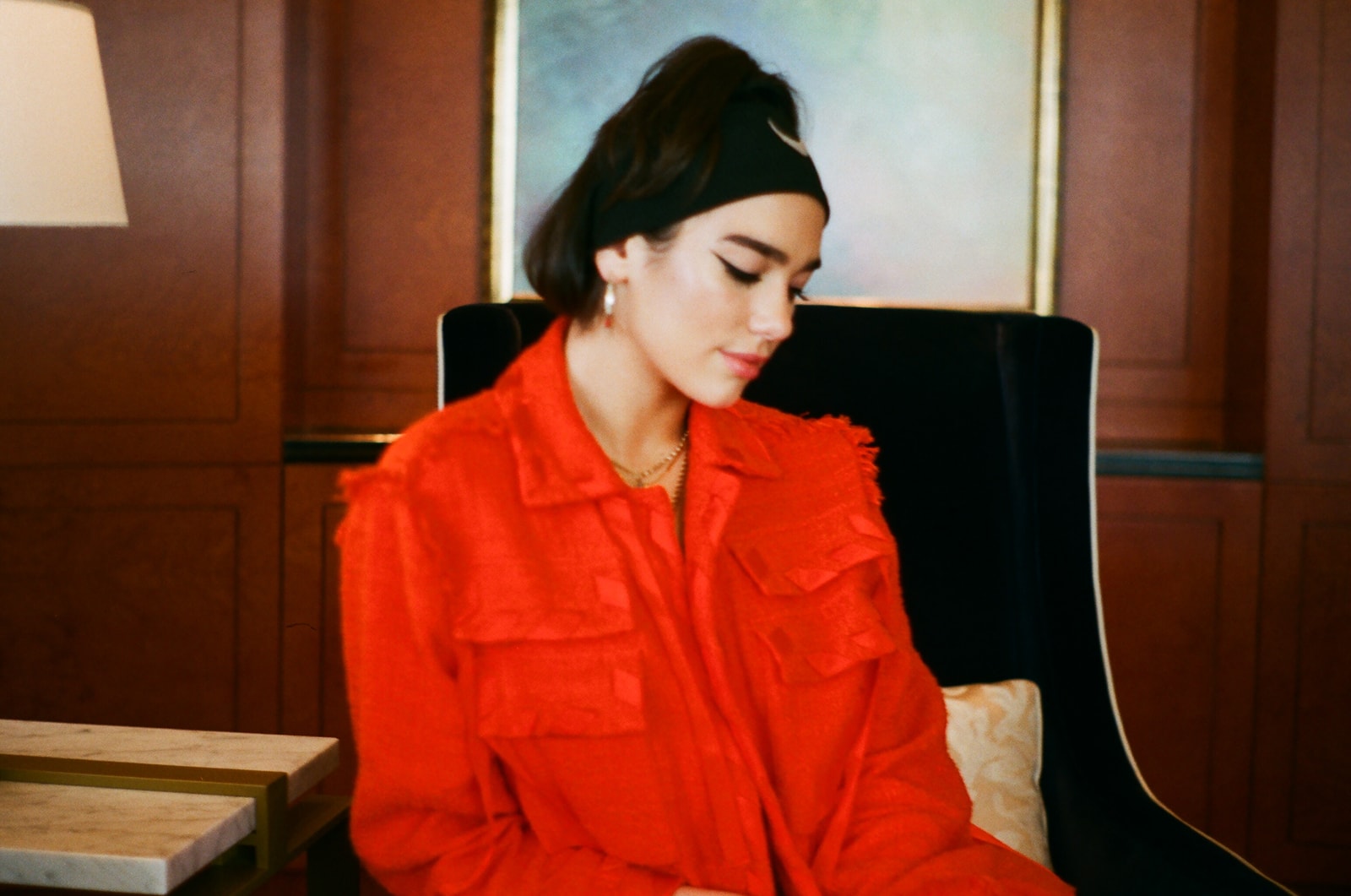 You've worked with a lot of names like Zara Larsson and MØ in your latest BBC Live Lounge, as well as most recently Calvin Harris – do you have a dream collaboration in mind?
Frank Ocean. I'd love to work with Frank – I think he's just a genius and one of the greatest of our time, really. I would love to work with him.
You're obviously on tour right now. What are some of the most exciting places you've gotten to see so far?
Everywhere I go there's so much culture. I've never been to Hong Kong before, so me and my whole team were all so excited to be here, so today is a really special day for us. We also got to spend a whole month in Australia, and that happens really rarely because normally I spend like a day or two wherever I go. Life is kind of quite fast, so getting to spend a big chunk of time somewhere kind of changed the whole perception of touring. It was kind of like, "Oh you get to create a routine and find a breakfast spot you like," you know? It's different, you kind of just get used to it and make it feel a bit more like home, whereas when you're somewhere for a short time you try to do as many tourist things as possible so it doesn't feel like you just landed, did a show and left. You want to experience stuff. I love Brazil and Argentina, and I mean everywhere in Europe is so different – it's just so exciting to travel, and I love it.
Do you have any pre-show rituals that you bring with you?
Me and my band religiously listen to Katy Perry before a show, so that's a big part of our warmup pre-show. Just banging to Katy Perry and dancing around getting really hyped for the show. That's a big part of it, and other than that I do my vocal warmups, have cups of tea and then go on stage – it's very rock 'n' roll as you can tell.
And you obviously dropped your debut album last year, so what are you currently working on?
I have a couple more surprises for this year, but I am touring for the rest of it so I am quite busy with that. But I am also working on my new album, that won't be coming out this year but more so next. But I'm excited about that, I feel like I'm a lot more prepared than I was for the first album. I know exactly what I want to write about, I know co-writers that I love working with, and who I want to work it. I've already started writing for it, and I find it so much easier because I feel like for the first time I know what I'm doing. So I'm excited and I feel good about it.
What is one piece of advice you'd give to young girls out there looking to pursue music?
Persist, work hard and be nice.
Last question – Can you describe your style in three words?
Colorful. Experimental. Young.
Interviewer

Tora Northman/Hypebae
Photographer

Rebekah Ho/Hypebae
---
Share this article