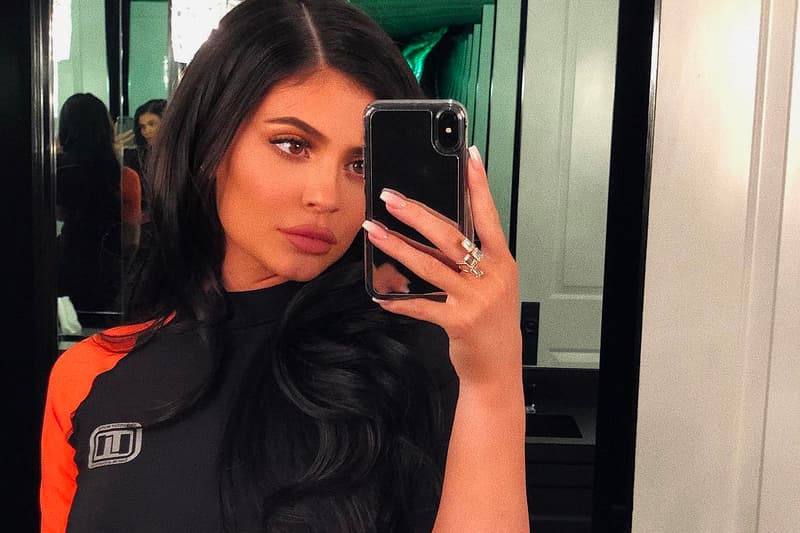 Beauty
Kylie Jenner Takes Her Lip Kit Game to a New Level With Her Own Instagram Lipstick Filters
Virtual lip kits?
Kylie Jenner Takes Her Lip Kit Game to a New Level With Her Own Instagram Lipstick Filters
Virtual lip kits?
It was only a matter of time that Kylie Jenner gets her own Instagram Stories filters. Currently the highest-paid celebrity on the image and video-sharing app, the 20-year-old beauty mogul and social media queen announced on Wednesday (August 1) that she has launched her Kylie Cosmetics filters with Instagram.
"I launch my filter with Instagram, so you can try on all my colors," says Kylie, referring to her famous lip kits, in one of her recent Stories. "I never have to leave the house with a lipstick anymore." Alongside Caitlyn Jenner, she gives a quick demo on how to use the selfie filters, which not only paint your lips virtually, but also "lengthen" your lashes and make your skin look smoother.
According to Cosmopolitan, said filters are only available to Kylie's Instagram followers. The lineup of digital shades include "Kandy K," "Dolce," "Posie K," "Say No More," "Shady," "Boy Bye," and "Glitz," ranging from fluorescent pink and deep burgundy, to brown tones and a statement-making black hue.
If you'd rather pick up some Kylie-branded lipsticks IRL, her "Hello 21" birthday collection will be releasing on August 6. Have your first look at the special-edition products here.
Share this article