Aesop Is Launching a New Gentle Facial Cleansing Milk
Take your skincare routine to a new level.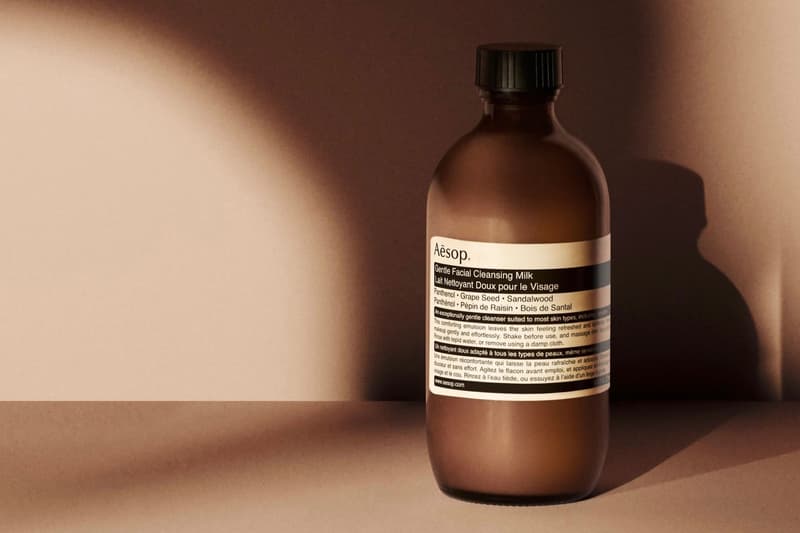 When it comes to skincare that is both amazing and aesthetically pleasing, Aesop has always been a go-to. Now the Australian luxury brand is launching its latest product, the new Gentle Facial Cleansing Milk. The new product will be Aesop's first cleanser in a nourishing, milk-format, and is formulated to delicately purify the skin without causing moisture loss and reactivity.
Made with nourishing ingredients including panthenol, grape seed and sandalwood, the Gentle Facial Cleansing Milk is ideal for all skin types, ideally for those with dry or sensitive complexions. Not only is the product a face wash, it also effectively removes makeup with ease. According to the brand, "Aesop only launches new products after extensive research and scientific testing, often taking several years to introduce products with the perfect balance of botanical and lab-made ingredients," which is why the latest release will be so significant for the luxury skincare label.
Set to release at Aesop on April 2, the Gentle Facial Cleansing Milk will retail at $53 USD. There will also be a travel-sized 100ml bottle available, which is priced at $35 USD. For more beauty, don't miss our Editor's favorite dupe for Rihanna's Fenty Beauty concealer here.