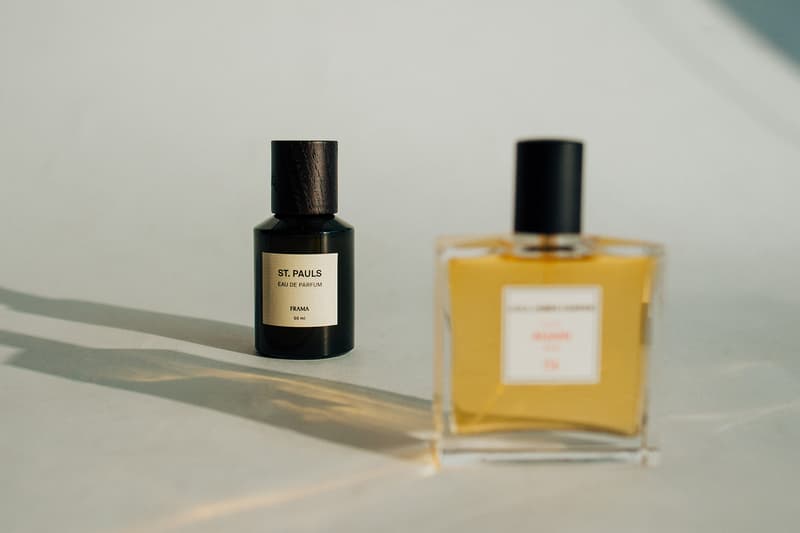 1 of 2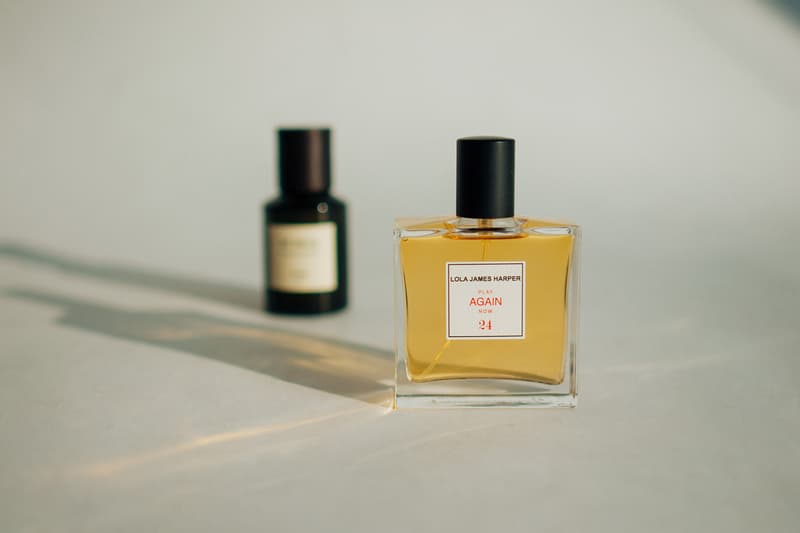 2 of 2
Beauty
6 Peppery Perfumes You Can Wear, According to Your Mood
For days when you feel mysterious, confident, sultry and beyond.
6 Peppery Perfumes You Can Wear, According to Your Mood
For days when you feel mysterious, confident, sultry and beyond.
Similar to disposition, the type of perfume that one is partial to can be very mercurial. Sure, there is perhaps a rare group who are forever loyal to a particular fragrance and may only explore alternative options once in a blue moon but for the rest of us fickle few, our mood tends to dictate the type of perfume that we reach for in the morning. Whether it be the contrast between a sunny or rainy day, or the difference between a Sunday brunch or night out with the girls, there are many factors that go into the decision.
To pair a specific fragrance to each of your different moods, we've rounded up some of our favorite peppery scents. Catered for those who have a leaning toward perfumes that are more spicy or woody – as opposed to floral or fruity scents – we've put together a list of our preferred gems from the likes of Glossier, FRAMA, Aesop, Maison Marigela, Le Labo and Lola James Harper. Read on to  find out more about each scent and how you can choose which one to wear based on your mood.
"I'm mysterious, and I'm feeling sultry af."
Your perfume: FRAMA St. Pauls
As the first scent in the Apothecary Collection of Copenhagen-based label FRAMA, the unisex fragrance remains a favorite due to its beautifully alluring bouquet. With notes of lemongrass, cedarwood and sandalwood, the scent delivers a deep earthiness that is delicately balanced with additional accents of citrus and lavender. Perfect for first coffee dates or date night with your significant other, this natural eau de parfum is sure to impress and will add a sultry touch to your already irresistible shroud of dark mystery.
"Get in, loser – we're going on a road trip."
Your perfume: Lola James Harper 24 Play Again Now
Lola James Harper describes this fragrance as one that is all about openness. With its bold, woody fragrance, this scent is best enjoyed in wide open spaces with plenty of fresh air. Whether you're on a road trip with the car's top down or enjoying a day on the beach, the peppery notes of this eau de toilette really shine through when you're embracing the beauty of nature.
"Hold my purse – my song is on."
Your Perfume: Aesop Marrakech Intense
I first discovered this scent after watching Troye Sivan rave about it in an interview. After trying it out in an Aesop store, I wasn't completely sold on the scent as the initial smell is quite strong. However, after walking around for a bit with the fragrance lingering on my wrist, the scent really grew on me. I returned to Aesop soon after to purchase a bottle of Marrakech Intense. The key notes include clove, sandalwood and cardamom – together, they create a richly aromatic combination of spicy accents that are just the right balance of sensuality and refinement.
"Today is all about me."
Your perfume: Maison Margiela REPLICA Across Sands
Since launching in 2016, Across Sands has captivated beauty lovers for its irresistible unisex scent. Bringing to mind a distinct Oriental influence, the complex fragrance is filled with plenty of rich notes such as dates, cinnamon, liquorice, osmanthus, davana, patchouli, incense and oud. For days when you want to just focus on yourself and be alone to get lost in a book store or art museum, this one is perfect for a bit of self-indulgence and "me time."
"Yes, we'd love a table on the patio."
Your perfume: Glossier You
By now, I'm sure you've heard about Glossier's popular You eau de parfum, which famously claims that "you are the first ingredient." Despite its status as an Instagram-popular perfume, there's a good reason why It-girls around the globe are reaching for this minimalist pink bottle. Complementing the warm, clean top notes of ambrette, amber and musk, a comfortingly rich base of earthy iris root and spicy pink pepper complete the bouquet. Ideal for sunny weekend brunch dates with the girls, or an impromptu rooftop party at dusk, this balanced parfum is best for making a lasting impression as a signature scent.
"I have a big presentation today and I'm going to kill it."
Your perfume: Le Labo Tonka 25
Introduced in October 2018, Tonka 25 created plenty of buzz as the first new scent in three years from revered fragrance brand Le Labo. Known for its "addictive, dark fragrance with woody notes and a subtle hint of sweetness," the scent quickly became a favorite for many, including our own editor. Along with its heavily woody bouquet, peppery accents also burst through to create a complex fragrance that is just as sophisticated and refined as you feel. Pairs impeccably with a side of confidence and sass.
Share this article