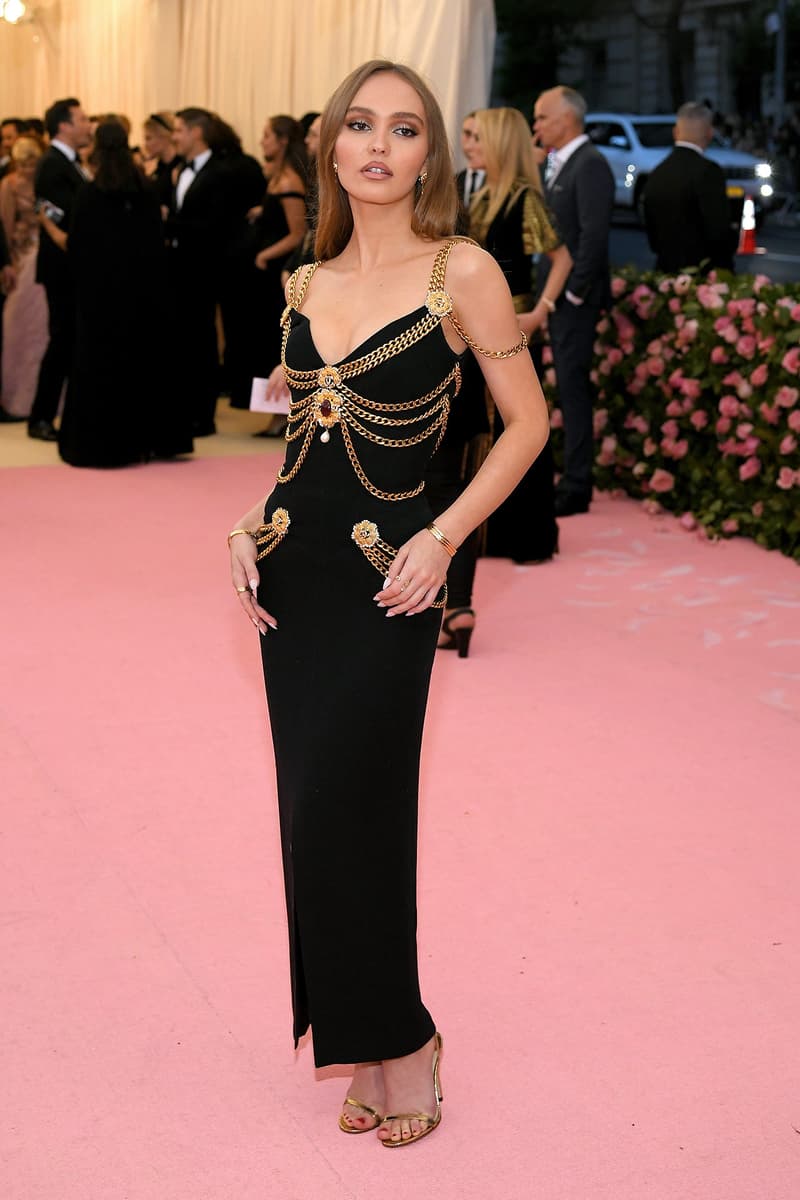 5 Things You Need to Know About Lily-Rose Depp
The face of Chanel turned budding actress in 'A Faithful Man,' 'The King' and more.
Culture
5 Things You Need to Know About Lily-Rose Depp
The face of Chanel turned budding actress in 'A Faithful Man,' 'The King' and more.
From being the the face of Chanel to appearing on Vogue covers, we've been seeing Lily-Rose Depp everywhere. She's the daughter of actor Johnny Depp and singer-actor Vanessa Paradis, but aside from the fame of her parents, she's been making a name for herself. The model has not only graced the runway but is now making her foray into acting.
She starred in the thriller Planetarium in 2016 and more recently, in the freshly released French romance film A Faithful Man. Lily-Rose Depp will also play a role in the upcoming Netflix movie The King alongside her current boyfriend, Timothée Chalamet. To get ready for all the things to come in the rising star's career, we've put together five things you need to know about her.
1. Growing up in both France and America, Lily-Rose Depp is bi-lingual.
Because of her parents' backgrounds and careers, Lily-Rose Depp has spent a lot of time flying between Paris and Los Angeles. She speaks French fluently in Planetarium and A Faithful Man and acts in English in other roles, such as Yoga Hosers. At the 2016 Cannes Film Festival, she switched between French and English interviews flawlessly, which you can watch in the video above.
2. She dropped out of high school to pursue her career.
Because she wanted to work as much as possible in the acting industry, Lily-Rose Depp made the decision to quit school. In an interview on Buro 247, she said, "I realized after working on La Danseuse and Planetarium in Paris that it was impossible for me to pursue acting as a career and still attend classes and be able to do my homework."
3. At 16 years old, she was the youngest global Chanel ambassador ever.
Following in her mom's footsteps, Lily-Rose Depp fronted a Chanel eyewear campaign in September 2015. Since then, she's appeared in multiple Chanel Beauty ads and is a regular at the luxury house's fashion shows. She's often seen sitting front row or walking the runway, and she had a close relationship with Karl Lagerfeld before his passing.
4. She doesn't feel the need to label her sexuality.
Lily-Rose Depp took part in iO Tillett Wright's "Self-Evident" project, which is an art series aiming to photograph 10,000 people who are part of the LGBTQ+ community in the U.S. While some interpreted it as her coming out as queer, she clarified later in a NYLON interview, saying:
"I was just trying to say that kids and people, in general, don't have to label themselves and say, "I'm straight" or "I'm gay" or "I'm whatever." If you like something one day then you do, and if you like something else the other day, it's whatever. You don't have to label yourself, because it's not set in stone. It's so fluid and there's so much pressure on kids to label themselves and say, "This is what I am, this is what I like." I was just trying to say that it's unnecessary; you don't need to label yourself."
5. Before modeling and acting, she wanted to be a singer.
Lily Rose-Depp's mother became a child star at 14 with the success of her song "Joe le taxi," so it makes sense that she wanted to also pursue a career in music. However, she switched gears and told Vanity Fair in an interview, "I wanted to be a singer, but once I started acting, I felt so comfortable. Now all I want to do is act." Watch her singing in comedy-horror film Yoga Hosers in the clip above.
---
Share this article