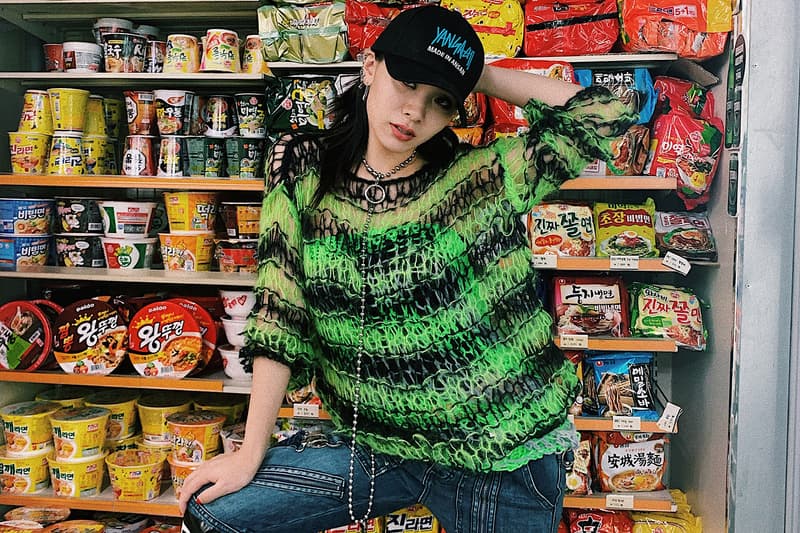 6 Emerging Female-Led Korean Brands You Need to Know
Ranging from streetwear to footwear.
With K-pop and K-beauty taking the world by storm, we've been gaining more interest in the Korean fashion world. Ranging from fresh new labels to brands that are already loved by stars like BLACKPINK and CL, we've gathered a list of female-led Korean brands you should know.
Featured labels include Kirin, a fashion line recently launched by Peggy Gou worldwide, in Seoul, Hong Kong, London, Moscow and Paris, with designs including motifs like a traditional Korean mythical creature emblazoned all over loose-fitted shirts and pants. Others include streetwear labels JICHOI, why not us and YANGACHI and designers Minju Kim and Moon Choi.
Scroll down to take a full look at the emerging female-led Korean brands you need to know. While you're here, check out some of the best Korean streetwear labels we're into right now. 
Based in New York with experience at big names like 3.1 Phillip Lim, Moon Choi specializes in deconstructed tailoring, as well as wearable accessories. The designer is known for her unconventional silhouettes, which can be layered atop one another for androgynous looks. Her latest collection was focused on sleek, spy-inspired styles.
Gaining popularity among K-pop stars like BLACKPINK's Lisa and AOA's Jimin, why not us made its debut in 2017. Run by designer duo Daram Jeong and Yeonsoo Hong, the label takes inspiration mainly from vintage and retro styles of the '80s and '90s, with its most recent collection featuring items like flare skirt in tie-dye patterns.
Founded by CL's stylist Juju last year, YANGACHI is currently based in Ansan, South Korea. The label's first season features aliens as a signature motif on items like hoodies and caps, modeled by the K-pop star's sister Harin Lee.
If you've been following Korean DJ and producer Peggy Gou on Instagram, you would probably have heard of her new fashion label Kirin. Taking inspiration from the musician's background and taste, highlight items for the very first lineup include matching shirts and pants, as well as bucket hats adorned with signature prints.
Building upon her previous experiences at Kiko Kostadinov and creative collective Dadaism Club, designer Ji Hyung Choi is expanding overseas to stores like GR8 in Tokyo with street-friendly designs from her latest collection dubbed "Worst Comfort."
Scoring big names like
Sora Choi
for
Vogue Korea
and Sulli for
W Korea
, designer Minju Kim is best known for feminine designs ranging from tulle dresses to quilted coats. With a background at the Royal Academy of Fine Arts in
Antwerp
, the creative made her breakthrough in 2013 after winning
H&M
's Design Award and collaborating with the fast-fashion giant.