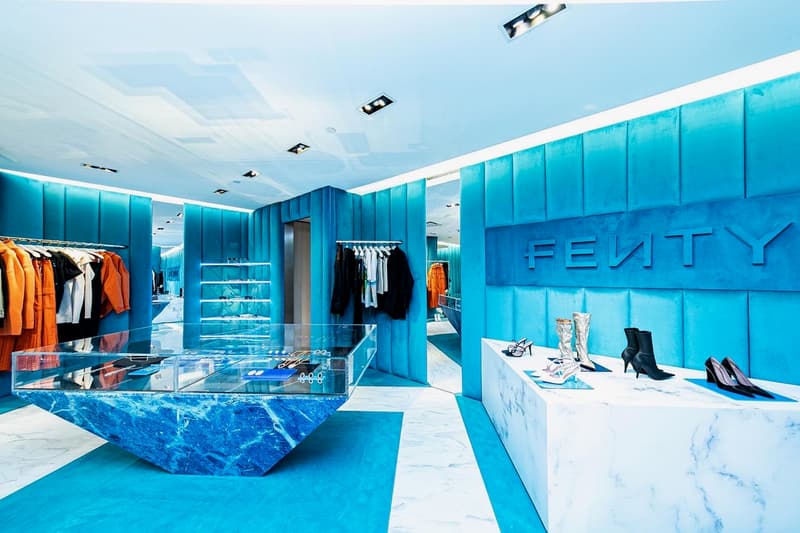 1 of 7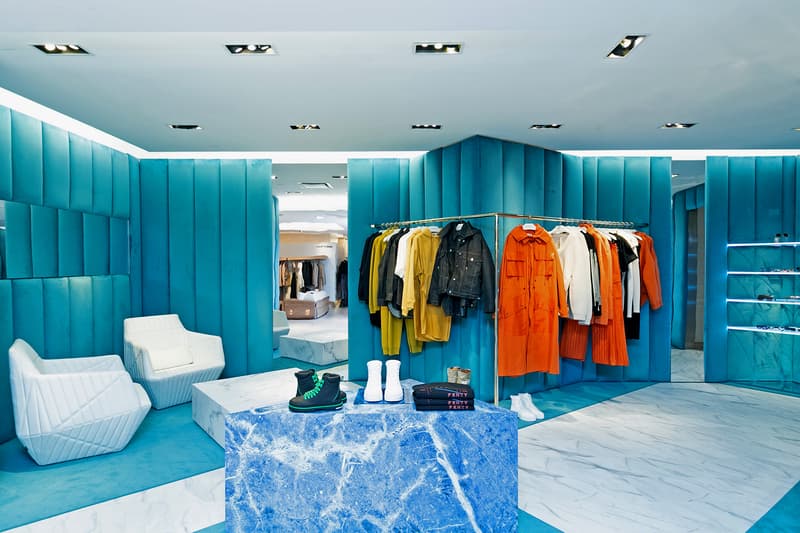 2 of 7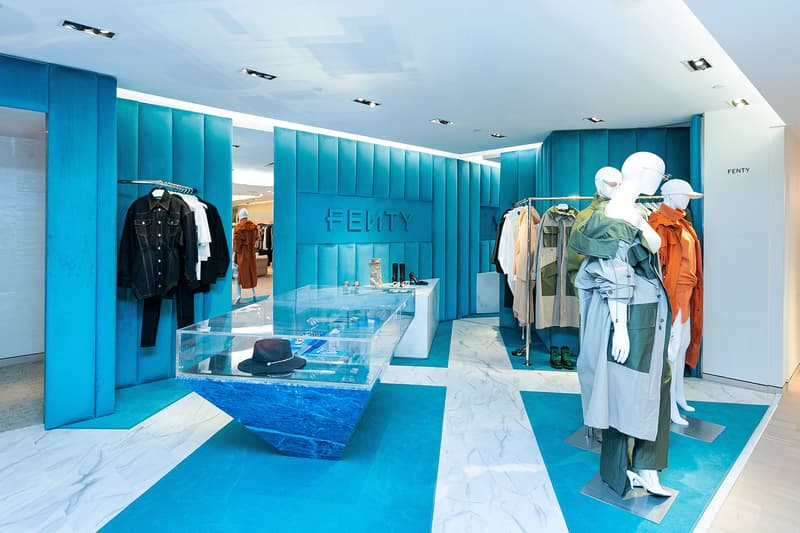 3 of 7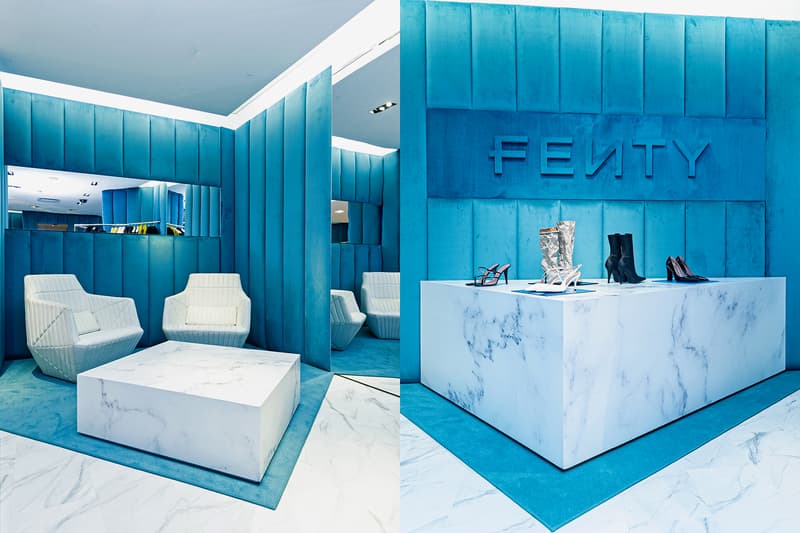 4 of 7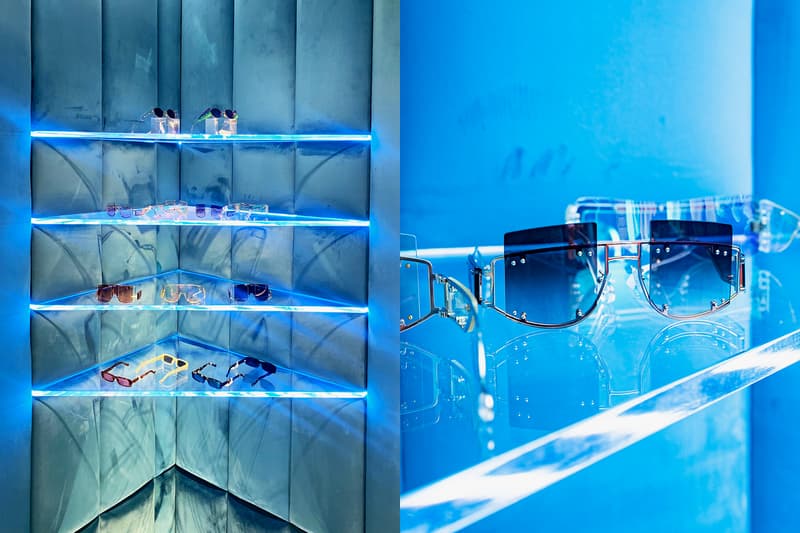 5 of 7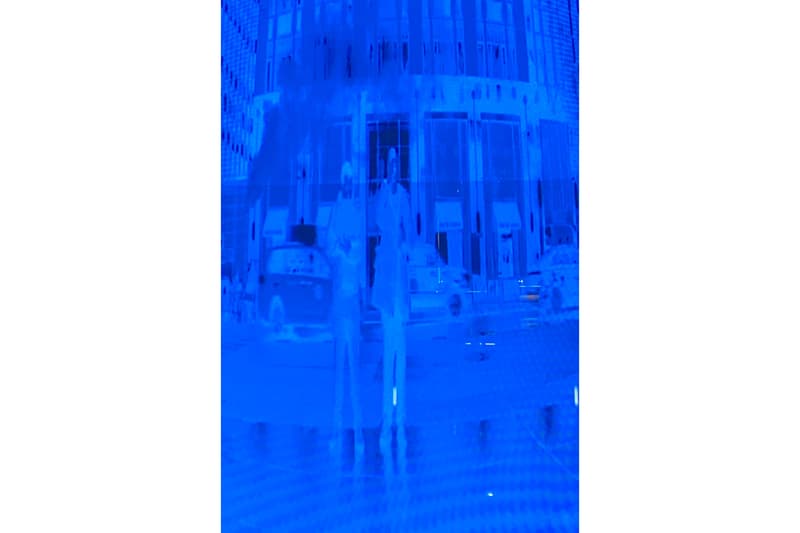 6 of 7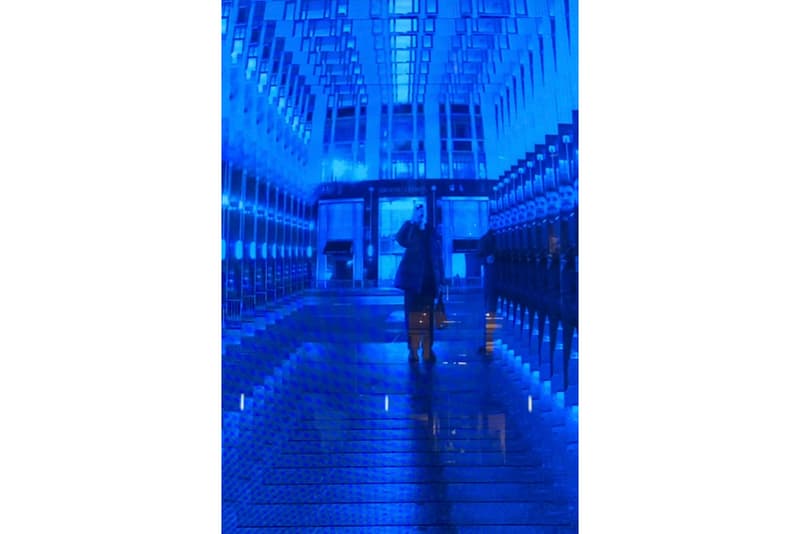 7 of 7
Fashion
Take a Look Inside Rihanna's FENTY Bergdorf Goodman Pop-Up
Designed by visual artist and stage designer, Jed Skrzypczak.
Take a Look Inside Rihanna's FENTY Bergdorf Goodman Pop-Up
Designed by visual artist and stage designer, Jed Skrzypczak.
In celebration of its "Release 2-20" collection, Rihanna's FENTY opened a pop-up store at New York City's Bergdorf Goodman last weekend. FENTY tapped visual artist and stage designer Jed Skrzypczak to help curate and conceptualize the retail space's interior, as well as a digital art installation.
Having previously worked with artists like A$AP Rocky, Charli XCX and Lil Nas X, Skrzypczak's creative direction caught the eye of Rihanna's brand. In collaboration with Jahleel Weaver (Deputy Creative Director at Fenty) and Dark Matter Technologies, the art installation took place from February 6 to 7 and consisted of digitally altered live footage from cameras overlooking 5th Avenue. Customers were able to take part and see themselves being projected on massive LED screens on the famous Bergdorf windows.
As you approach the pop-up, customers are greeted with FENTY blue velvet walls, graphic white marble and blue carpet flooring. Glowing perspex shelves and cases can be found around the store that adds futuristic elements to space. Skrzypczak's design concept took inspiration from classic luxury cars' handcrafted leather seats and finishes, as well as Bergdorf's classic interiors.
FENTY's Bergdorf Goodman pop-up is open to the public until March 2. While you're here, don't forget to check out Savage X Fenty's latest campaign starring Rihanna and Normani.
Bergdorf Goodman
754 5th Avenue
New York, NY 10019
Share this article