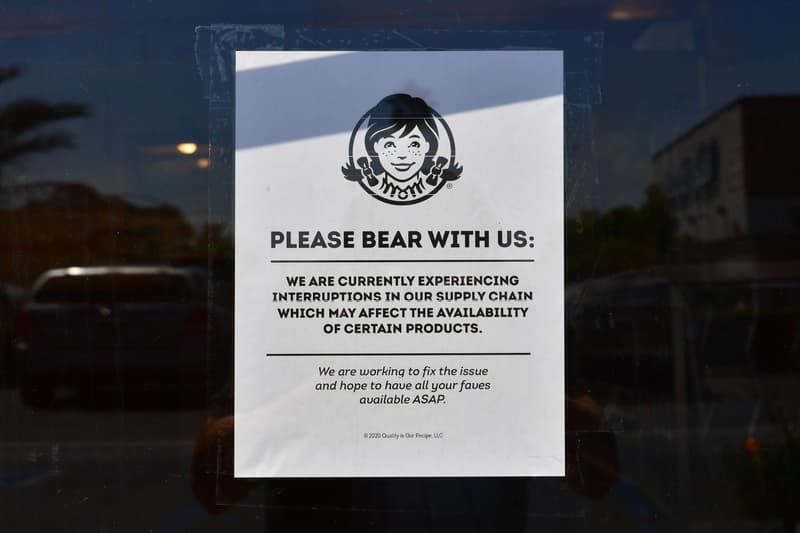 Food
Hundreds of Wendy's Locations Are out of Burgers
As the coronavirus pandemic diminishes meat production.
Hundreds of Wendy's Locations Are out of Burgers
As the coronavirus pandemic diminishes meat production.
According to a report by The New York Times, approximately one-fifth of Wendy's locations across the U.S. have run out of hamburgers. The fast food chain, which prides itself on using fresh instead of frozen beef, is one of many retailers facing shortages due to the impact of the coronavirus pandemic on the meat industry.
Grocery stores such as Kroger, Costco and Hy-Vee are limiting fresh meat purchases to four packages per customer. In addition, Shake Shack Chief Executive Randy Garutti reported that the price of beef has "significantly increased." Analysts report supplies of frozen beef, however, have not been affected.
The pandemic has hit the meat industry hard, as COVID-19 outbreaks have forced some of the country's largest packing plants to close. Executives at Tyson, one of the world's largest meat processors, told the Times that pork production is down 25 percent and beef 10 percent. Earlier this week, 58 percent of workers — over 700 employees — at a Tyson meat factory tested positive for COVID-19.