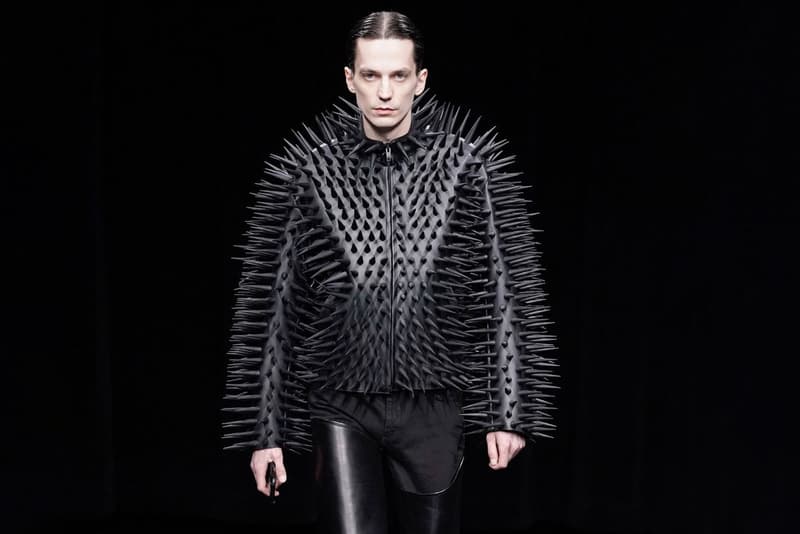 Fashion
Balenciaga Will Begin Showing Men's Couture
Helping carve out a niche explored by few designers.
Balenciaga Will Begin Showing Men's Couture
Helping carve out a niche explored by few designers.
Demna Gvasalia, creative director of Balenciaga, has announced that the French fashion house will begin incorporating menswear into its recently relaunched couture shows. The designer, who in 2019 stepped down from Vetements, revealed his new couture strategy in an interview with Women's Wear Daily.
Balenciaga, which hasn't shown an haute couture collection since founder Cristóbal Balenciaga retired from the house in 1968, will debut its return to the category in July 2021 (a date that was delayed due to the coronavirus pandemic). Going forward, the label will show one, season-less couture collection a year that includes both men's and women's wear. "I think men came to the point that they want to wear couture as well, and I know that we have some customers that will love that," Gvasalia told WWD. "I want to kind of erase the gender identification of couture being only for women, or only for older women who have money to afford it."
Gvasalia's new endeavor builds on the work of fellow designers John Galliano and Raf Simons. In 2018, Galliano launched menswear-specific "Artisanal" collections at Maison Margiela and in 2019, Simons used couture-grade satin in his Spring/Summer 2019 men's collection. At Balenciaga, Gvasalia will help further carve out a niche — men's couture — previously explored by only a handful of designers.
Share this article