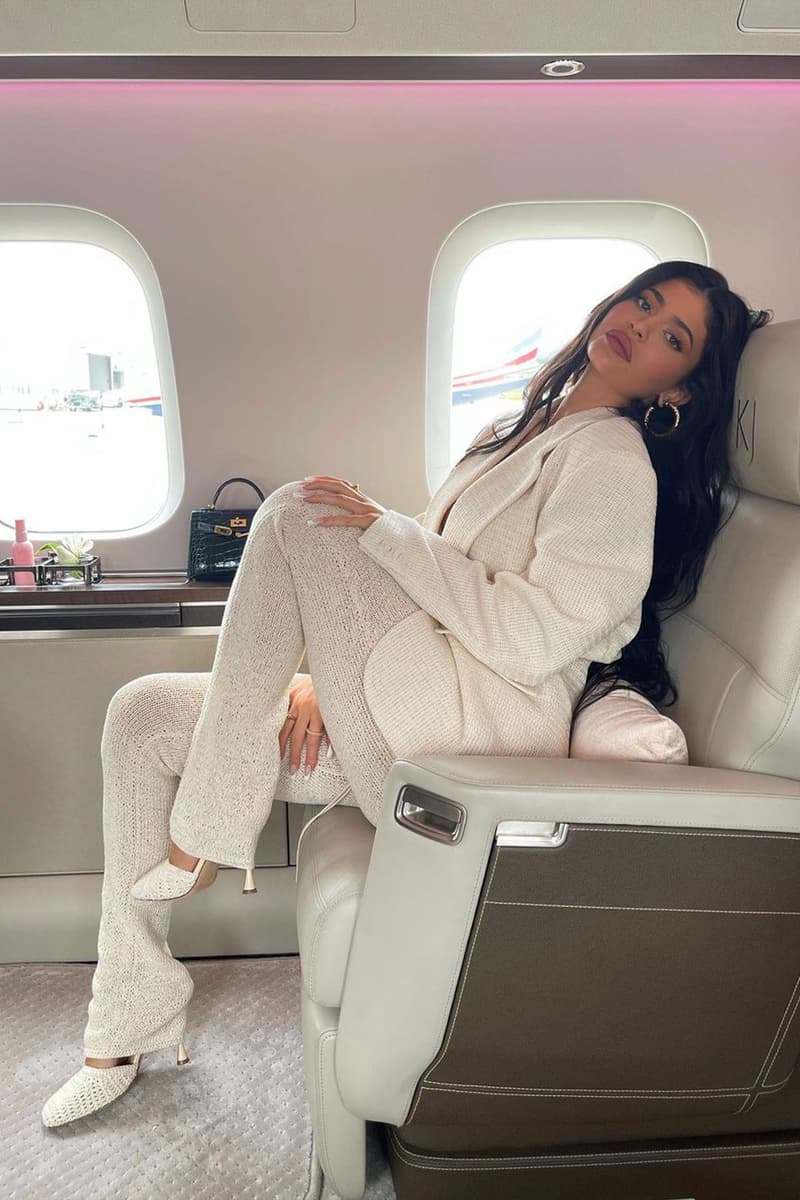 These Are the Drinks and Food You Can Get on Kylie Jenner's $72.8M USD Private Jet
Dubbed "Kylie Air."
Entertainment
These Are the Drinks and Food You Can Get on Kylie Jenner's $72.8M USD Private Jet
Dubbed "Kylie Air."
Kylie Jenner's private jet, also known as "Kylie Air," is as extra as you thought it would be.
A recent episode of Hulu's The Kardashians gives a closer look at the plane, which the Kylie Cosmetics founder bought for $72.8 million USD in 2020. Her sister Kendall, who borrowed the jet for a trip with her friend Hailey Bieber and Justin Skye, got the full experience, which includes a food menu featuring an Asian chicken salad, a Caprese salad and gluten-free chicken Alfredo. Guests are also offered drinks like a strawberry margarita made using Kendall's 818 tequila, as well as rose champagne and a vodka cranberry.
The clips give a sneak peek inside the plane, which is covered in customized "KJ" branding. According to reports, Kylie Air comes with multiple rooms, including a master suite, two bathrooms, an entertainment suite, a gallery, a rest area for cabin crew and a closet.
While her private jet seems like a dream, Jenner has received backlash in the past for taking flights as short as three minutes from Camarillo to Van Nuys, California. She has also taken 29-minute trips from Van Nuys to Palm Springs, facing criticism of the carbon footprint that her flights are leaving.
You can watch The Kardashians on Hulu or on Disney+ worldwide.
---
Share this article