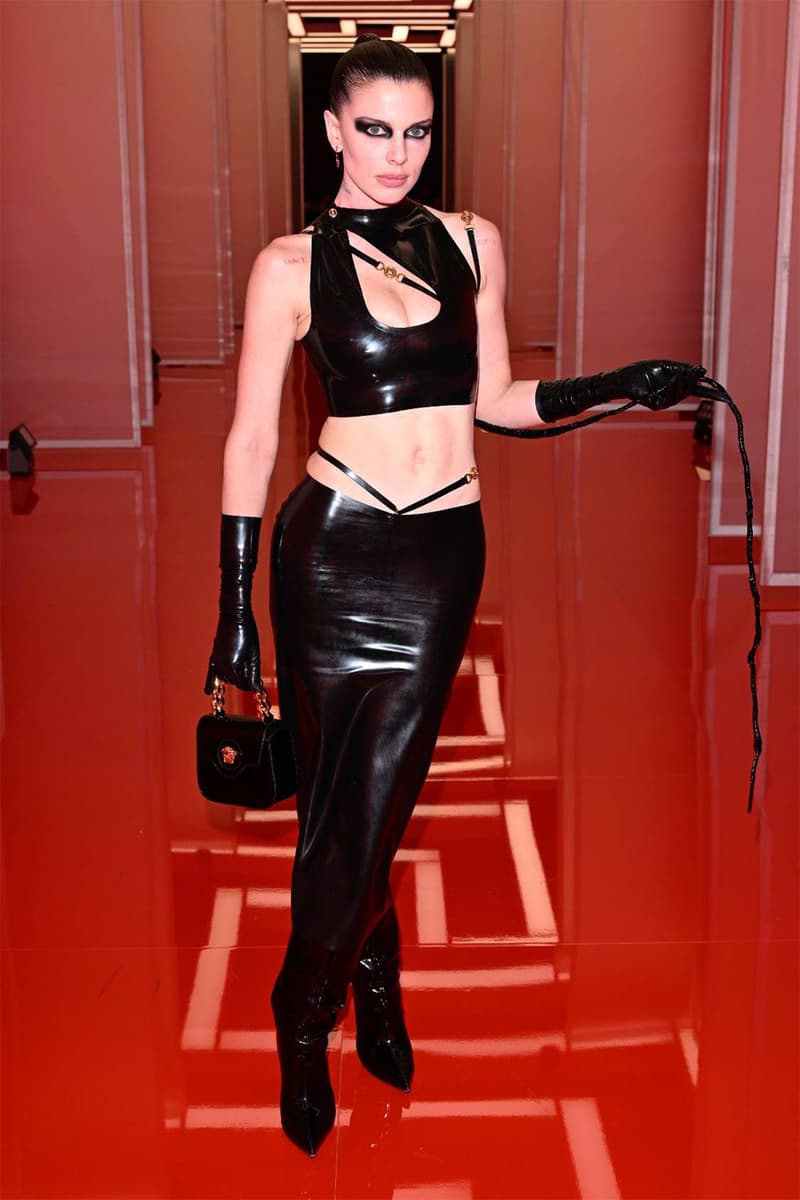 Julia Fox on "Saving" Kim Kardashian and Misogynistic Men Like Ye: "If Anyone Can Do It, It's Me"
Screaming.
Sex & Dating
Julia Fox on "Saving" Kim Kardashian and Misogynistic Men Like Ye: "If Anyone Can Do It, It's Me"
Screaming.
Earlier this morning, Julia Fox created a TikTok video to reply to a user's comment on her former relationship with Ye: "I just wish you weren't dating a famously violent misogynist and antisemite."
Fox, who initially planned to discuss this in her upcoming book, said f-ck it and dove right into the questions we've all been asking. In regards to Kim Kardashian and the messy timeline that ensued between Fox, Kardashian and Ye. However, she replied that there was no ill will whatsoever.
"I want to help him," she said about Ye. And after staring at the camera with the mannerisms of Jim from The Office, she utters the words, "I sounded almost as dumb as you guys." But then she reported pivoting to a new idea: "Maybe I can get him off Kim's case… Maybe I can distract him to like me. If anyone can do it, it's me. Cause when I set my mind to something, I do it."
According to her, "The Kardashians, when I had a fashion line ten years ago, they actually bought our clothes and sold them in their stores," Fox said. "I always had a love for Kim.. the big three: Kourtney, Kim Khloé, those are my girls."
In regards to Ye, however, she shared that it wasn't as deep as the media made it seem. Apparently, he was not indulging in his live tweeting stints while the two loosely dated. But, over time she realized he needed help. She then confirmed, "The moment he started tweeting, I was out." And even told him, "Dude, I'm not going to stick around for this sh-t," as she only agreed to a high-fashion couple lifestyle.
@juliafoxThe blatant racism and misogyny in my comments is shameful and I'm leaving it up for the world to see. So wear it proudly cuz I don't get paid to clean up ur messes !!♬ original sound – Julia fox
In the past weekend, Twitter users have taken to the app to question why people support Fox. People love the fact that she's sex-positive and blunt, but others can't seem to look past the fact that she dated an anti-Semitic, anti-Black, misogynist. As that has given a harmful person a platform, and inherently set several marginalized communities back. For example, after Ye's anti-semitic comments, other racists felt empowered enough to publicly harass others.
Well, in her next TikTok video, Fox expanded upon her views, "The funniest thing about this whole thing is that if women really didn't date men that upheld patriarchal values, or didn't date men that were misogynistic, or had problematic views, or have said problematic things in the past… there would be no men left to date."
What do you think? Is Fox out of line? Or did she hit the nail on the head? Watch the TikTok's above and let us know what you think.
---
Share this article