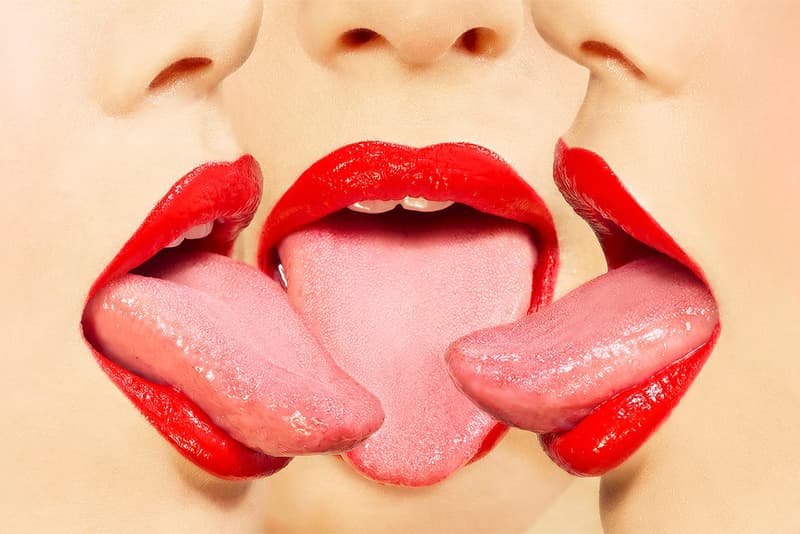 3 Tips for Elevating Your Orgasms With a Threesome
Happy Global Orgasm Day.
In celebration of Global Orgasm Day, the leading dating app for threesomes and non-monogamy, 3Fun surveyed women who found better sex through threesomes.
Approximately 75% of females can't achieve orgasms through vaginal penetration, yet view that as normal. Spoiler: it's absolutely the f-ck not normal. According to 3Fun's survey, "60% of female-identifying individuals stated they were unable to reach an orgasm before having a threesome, too." When asked why they couldn't, the top two reasons were "psychological factors," and "issues with their partners."
However, of the 60% who suffered without threesomes, "65% achieved an orgasm during a threesome, with 61% stating they had a better, more powerful orgasm."
Here are their tips:
Jealousy is a huge cockblock
We live in a monogamous world which means that sharing is not always caring. However, in the case of threesomes, many women reported voyeurism, or "watching their partner being pleased," as a major turn-on. When planning or enjoying your first threesome, take a step back and watch how your partner(s) interact. Allow yourself to feel pleased simply by watching them receive — bonus points for caressing while they receive. This will enhance the connection between the three of you.
Anal is your bestie
Although anal might be a stretch for some, it's notorious for its life-altering, intense pleasure. 3Fun reported, "48% [of women] were able to climax during anal play," and the added benefit of more physical stimulation made the big O more intense.
Erogenous zones are beyond underrated
"More physical stimulation," to erogenous zones like the "ears, nipples, neck, elbows, knees," helped enhance their orgasms, as well. To explore erogenous zones and how to pleasure them, check out our LGBTQ+-friendly guide on pleasuring these areas.
For more threesome-friendly content, read the experiences of these couples who planned their first threesome using 3Fun.
---
Share this article