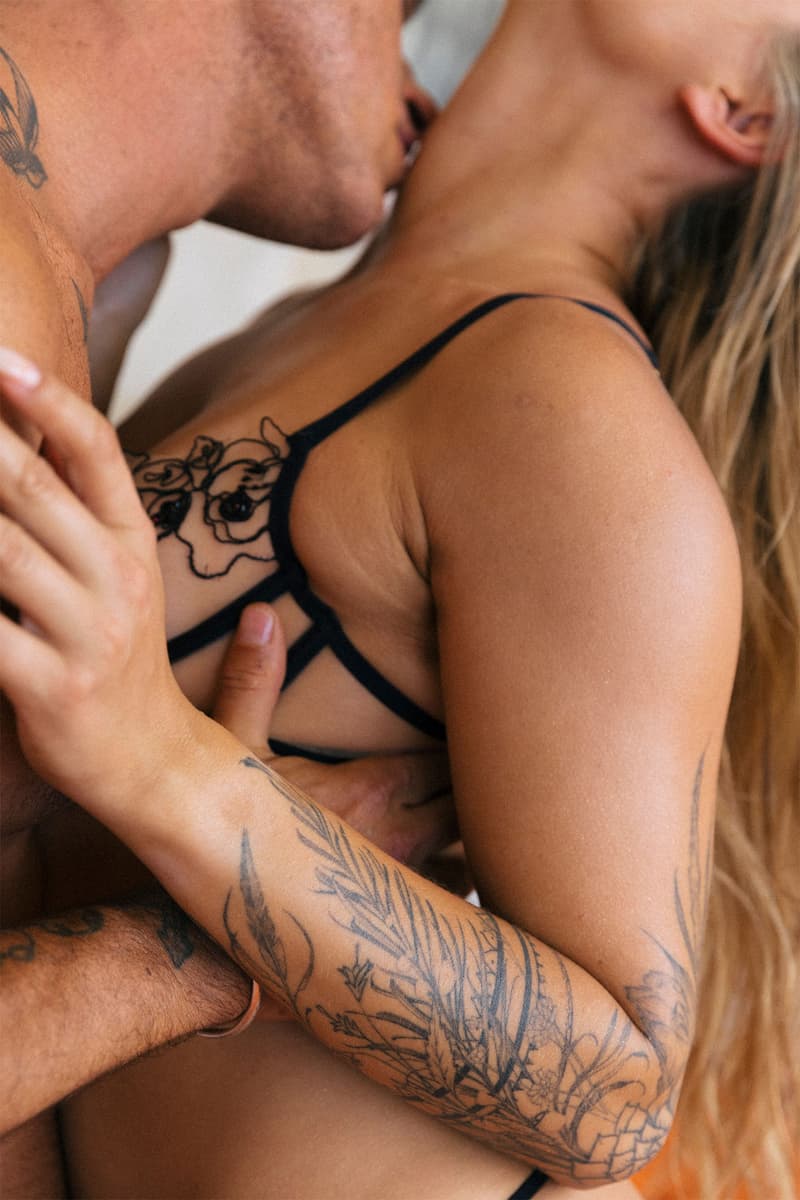 How to Introduce Sex Toys to Your Relationship, According to an Expert
With an important red flag you should be mindful of.
Sex & Dating
How to Introduce Sex Toys to Your Relationship, According to an Expert
With an important red flag you should be mindful of.
Sex toys, or tools, as sex expert Nicoletta Heidegger prefers to call them, have existed for centuries. However, that doesn't stop most people — let's be real, cis men — from being utterly terrified by them. It's natural to have some worries when trying new things, but usually it stems from a fear of being replaced or shame. If this struggle sounds familiar, Heidegger has a few tips to help introduce sex toys to your relationship.
Heidegger shared with Hypebae that she actually prefers calling sex toys "tools," because "they are more than just toys." These tools — yes, even your go-to wand massager — were once prescribed for common health issues, and according to a study conducted by the Mayo Clinic in 2022, they'll soon be prescribed again.
Unfortunately, for those who are terrified of sex toys, this can place a lot of pressure. Especially considering the fact that sex technology is only getting better at mimicking partnered sex — cue the Rose toy.
Sex toys have not and will not go anywhere. So, if you've been struggling with communicating about sex toys with your partner(s) keep reading.
1. First, ask yourself these questions. 
"Who is going to be using the toy?" "Do you want to use it on yourself or have a partner use it?" "How comfortable do you feel receiving or giving touch from a toy?"
2. Visit a sex store with your partner.
If you are feeling brave, Heidegger suggests jumping into the deep end with a suggestion like, "I have an idea for date night! Let's go get dinner tonight and then go to a sex shop where we each get to pick something out! Are you down?"
3. Practice asking for what you need.
"Even before initiating toys, get in touch with how comfortable you feel talking about sex and asking for what you want. You may need to practice asking for what you want and ascertain if your partner is someone who is receptive to your desires. If you are not quite comfortable yet, practice with other things that feel less heavy," she shared. For example, "practice asking for your favorite beverage a different way and experience how it feels to receive what you wanted and asked for — or not."

4. Choose the ballsy route.
Blame this article and say, "oh I was reading this wild article about sex toys — what do you think?"
5. Try an intimacy app or game to subtly welcome playful sexual exploration.
Heidegger suggests sampling intimacy apps such as Lovewick "that feature card decks about sex and intimacy." Apps like Lovewick "prompt you with questions about different sexual things you may or may not be into." That way, instead of outright asking your partner to double penetrate you with two dildos, you can ask a prompt like "how do you feel about sex toys in the bedroom and why?" She also suggests exploring a yes/no/maybe list. 
6. Don't run from triggers.
Some conversations can get heavy and people shut down. Instead of avoiding the topic forever, table the conversation for a few moments. Heidegger suggests having "a follow-up reparative conversation and sharing your feelings." For example, "When I first brought this up I felt afraid that you would be upset. Can we try again?"
7. Be mindful of red flags.
"Don't tell someone what they need or shouldn't need to experience as pleasure. Don't shame and listen with curiosity."
---
Share this article