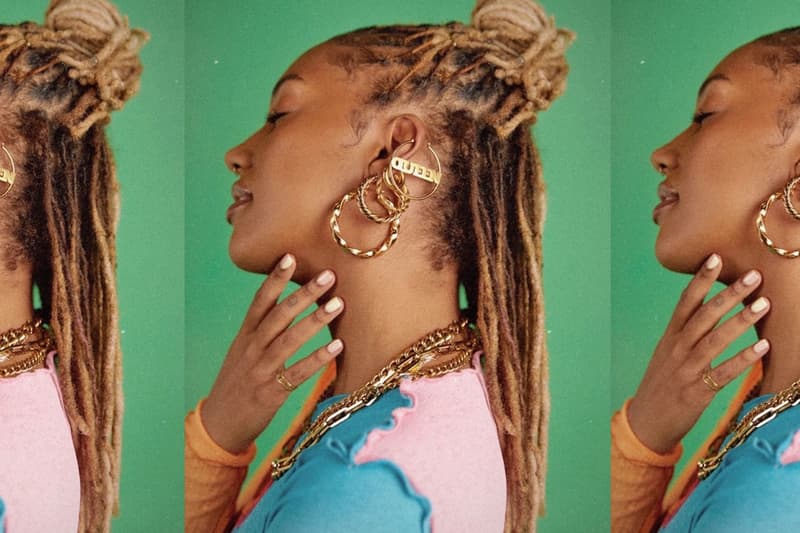 Fashion
14 Gold Jewelry Brands to Add to Your Rotation This Year
From tarnish-free to sustainably designed, we've got it all.
14 Gold Jewelry Brands to Add to Your Rotation This Year
From tarnish-free to sustainably designed, we've got it all.
Gold jewelry is one of those classic staples that never go out of style, no matter what's trending. Whether it's huggie hoops, statement earrings or chunky chains that you're after, we know that gold accessories add the finishing touch to any look and with an increasingly overwhelming range of brands to choose from, it can be hard to know which ones are worth the investment.
We searched for the best gold jewelry brands for every need, occasion and style — so you don't have to. From the cult-loved Mejuri and Missoma to tarnish-free brands like Hey Harper and sustainably sourced labels like Monica Vinader, our list has got it all. We're also highlighting curated vintage sellers like Aurum London and responsibly-recycled selections from Pilgrim Jewelry.
Scroll down to find out more about our top gold jewelry picks.
Missoma
View this post on Instagram
London-based demi-fine jewelry brand Missoma offers a range of bracelets, necklaces, earrings, cuffs and rings in a selection of classic shapes and sizes. Bestsellers include the brand's collaborations with Harris Reed and Lucy Williams, alongside its Claw Huggies, Snake Chain and Interstellar Drop Choker.
Aurum London
View this post on Instagram
Founded in 2020 by ex-Paul Smith accessories buyer Karly Wake, Aurum London seeks to encourage consumers to buy pre-loved and vintage jewelry, hoping to educate them on the importance of recycling gold. As well as offering a curated selection of vintage pieces, the brand also hosts a scrap service, where shoppers can recycle their unwanted gold for something new.
Astrid & Miyu
View this post on Instagram
Jewelry brand Astrid & Miyu specializes in zodiac pendants, stacking rings and chunky pendants, offering a range of chains, rings, necklaces and bracelets in varying metals and stones. Its bestsellers include the Elemental Huggies, Zodiac Giftsets and Cosmic Dome Ring.
Mejuri
View this post on Instagram
Fine jewelry brand Mejuri seeks to redefine the idea of luxury by offering affordable pieces designed in-house. Working with 80% recycled gold, the brand is known for its sustainable bestsellers like its Croissant Dome Earrings, Heirloom Ring and Boyfriend Box Chain Necklace.
Hey Harper
View this post on Instagram
Hey Harper is one of the few jewelry brands that promise a tarnish-free existence. Offering a range of classic styles with a 100% waterproof guarantee, each of the brand's pieces is made to withstand water, fragrance and even sweat — meaning you can wear them in the shower, the sea and on the hottest days.
Daisy London
View this post on Instagram
Daisy London offers a range of classic and quirky designs, sustainably crafted in the U.K. using recycled materials. Bestsellers include its Estée Lalonde collaboration alongside its Isla Black Mother of Pearl Necklace and Zodiac Necklaces.
Seol + Gold
View this post on Instagram
Seol + Gold gets its name from the Anglo-Saxon word for silver, typically used to describe sterling silver coins. The brand offers a range of styles in 18-carat vermeil and 9-carat gold and offers shoppers the chance to buy online or at its two U.K. locations in London and Brighton. Similarly to Aurum LDN, Seol + Gold offers a small selection of vintage and pre-loved jewelry.
Pilgrim Jewelry
View this post on Instagram
Designed in Denmark, Pilgrim Jewelry draws its inspiration from the idea of travel and new experiences. The family-run company offers a selection of Scandi-inspired designs alongside recycled items. Bestsellers include its Hallie Hoop Earrings, Lulu Recycled Stack Ring and Baker 3-in-1 Necklace Set.
Orelia
View this post on Instagram
Founded after its founders took a life-changing trip to India, Orelia seeks to bridge the gap between high street and high end, offering affordable pockets of luxury for its consumers. The brand's best-selling pieces include the Chain Huggie Hoops, Interlocking Rings and the innovative Layered Necklace Separator.
Hoops and Chains
View this post on Instagram
Hoops and Chains is a London-based label specializing in playful pieces inspired by London culture. Taking cues from the U.K. rave scene, the brand's bestsellers include area nameplate necklaces adorned with 'South London' and 'West London' plus tongue-in-cheek statement rings that say "F-ck You" or "B-tch." Despite its British beginnings, the brand recently expanded its operations to the U.S. and Europe.
Monica Vinader
View this post on Instagram
Designed with minimalists in mind, Monica Vinader specializes in creating pieces using 100% recycled gold and sterling silver with conflict-free diamonds and natural gemstones. The brand's best-selling items include its Skinny Knot Ring, Talisman Pendant Necklace and Baroque Pearl Heirloom Huggie Earrings.
Stellar79
View this post on Instagram
Stellar79 is a demi-fine jewelry brand with the aim to empower and uplift women everywhere. The brand offers a range of necklaces, rings, nose studs and earrings, each made from 18-karat gold vermeil and ethically-sourced gemstones. Bestsellers include the Phoenix Ring, Suncatcher Hoops and Diamond Nose Stud.
Daphine
View this post on Instagram
With each piece lovingly designed in London, Daphine offers a range of tennis bracelets, signet rings, huggie hoops and dainty chokers, as well as a curated selection of vintage pieces. The brand's bestsellers include its collaborative range with former personal shopper Monikh Dale alongside its Oli Hoops and Gisele Ring.
ISA GRUTMAN
View this post on Instagram
ISA GRUTMAN seeks to offer luxury pieces inspired by vintage designs. Designed and created by founder Isabela Grutman, the brand is home to a range of designs in 14K and 18K gold, complete with ethically-sourced materials including diamonds and precious gemstones.
---
Share this article