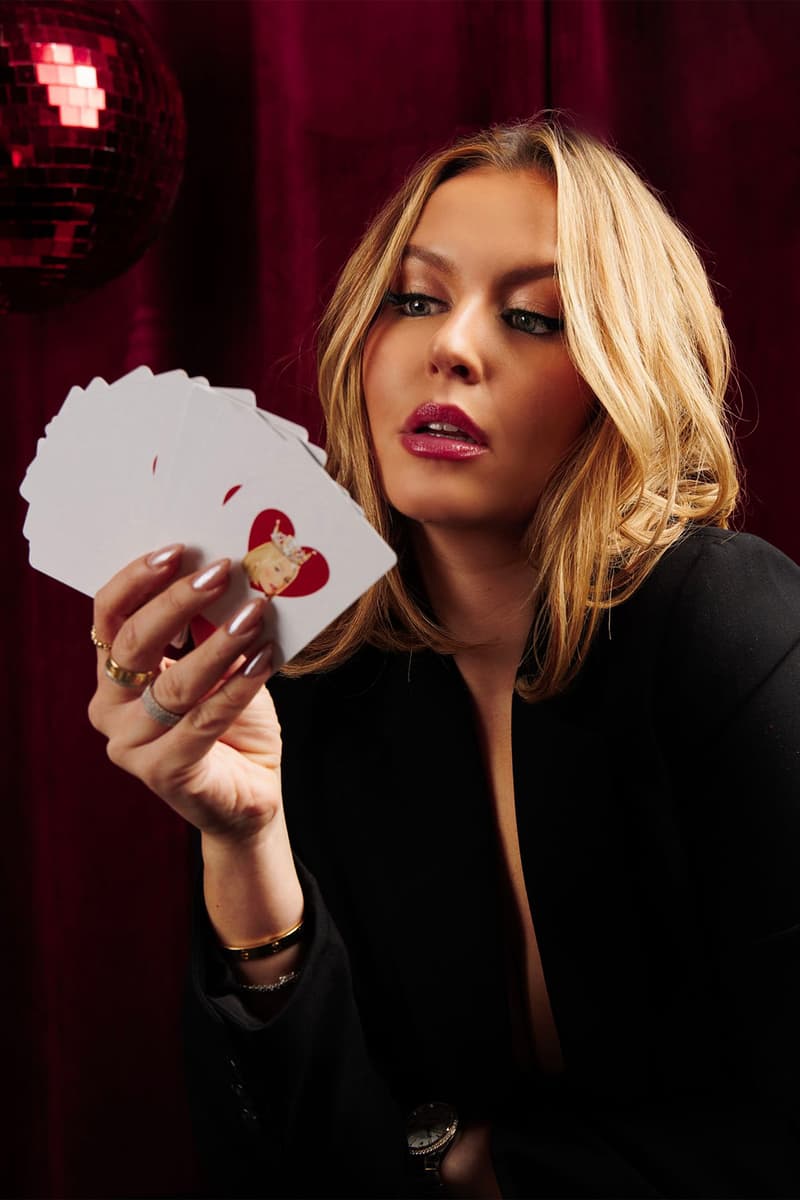 Spice Up Valentine's Day With These Steamy Sex and Intimacy Games
"What do you want to do to me right now?"
Sex & Dating
Spice Up Valentine's Day With These Steamy Sex and Intimacy Games
"What do you want to do to me right now?"
Valentine's Day can be all about love, intimacy and bomb sex but historically, the holiday triggers quite the contrary. Whether you're stumped on what to do for Valentine's Day, struggling to initiate sex discussions without feeling awkward or simply wanting to deepen intimacy in your current relationship, sex and intimacy games are an easy, low-pressure way to bring play into your relationship.
According to a 2021 survey conducted by sexual wellness and intimacy brand, Wonderlust, over 500 couples revealed their "biggest intimacy struggle is talking about sex. Consequently, that hinders their main desires like trying new things in bed, having more pleasurable sex and feeling closer to their partners," said the brand's founder Natassia Miller.
Especially for those in long-distance relationships, conversations surrounding intimacy and sex can trigger feelings of loneliness and frankly, sadness. So, instead of sulking in sh-tty feels, opt for play and have fun discussing the things that make us closer.
Keep reading for the industry's favorites.
Perfect for those seeking to spice up their romantic relationships, sexual wellness company Wonderlust has gone viral — and with good reason. With 138 therapist-approved conversation prompts and action cards, this game will help ignite the spark for all relationship styles. On the game's cover are sensual imagery celebrating the feminine form making both a great gift and coffee table art.
Couples therapist and podcast host, Esther Perel, created the Where Should We Begin: A Game of Stories intimacy game after realizing one common denominator amongst each couple: a lack of play. With her years of expertise, Perel compiled this game doubling as both a relationship tool and mode of play and pleasure, to help couples she couldn't assist in person. The Where Should We Begin game unpacks the juiciest topics to help couples "deepen emotional bonds" and tap into a steamier route, depending on which card deck they choose to indulge in.
Designed to be the perfect communication tool, Serena Kerrigan's Let's Fucking Date cuts through the bullshit and serves all the fun with prompts like "What do you want to do to me" and "What's the photo you show your friends to say, 'That's them'?" Considered the "OG" of Kerrigan's game trilogy, LFD is proven to be one of the best relationship-building games, and despite its high ranking, it's of the most affordable in the industry.
Featuring 100 wild cards, Let's Get Closer is a fun intimacy-enhancing tool, that taps the principles of Positive Psychology. These principles encourage humans to create the life they desire to not only live but happily maintain, instead of living out of survival.
Explore meaningful themes like "love, dreams and life experiences" with this game's three levels: Close, Closer and Closest. With each step of the game's journey, you and your partner(s) can deepen intimacy and create a Valentine's Day to remember.
The already addictive game just hitting the market, Uncover Me, is made for couples seeking to engage in fun while elevating their communication. Featuring 100 situation cards and 20 reaction cards, Uncover Me opens the floor for couples to discuss and share reactions to all aspects of intimacy. Also, one of the few within the industry highlighting inclusivity, this game welcomes lovers of all identities and adventure levels.
For more on Valentine's Day, read this article for Galentine's Day suggestions.
---
Share this article