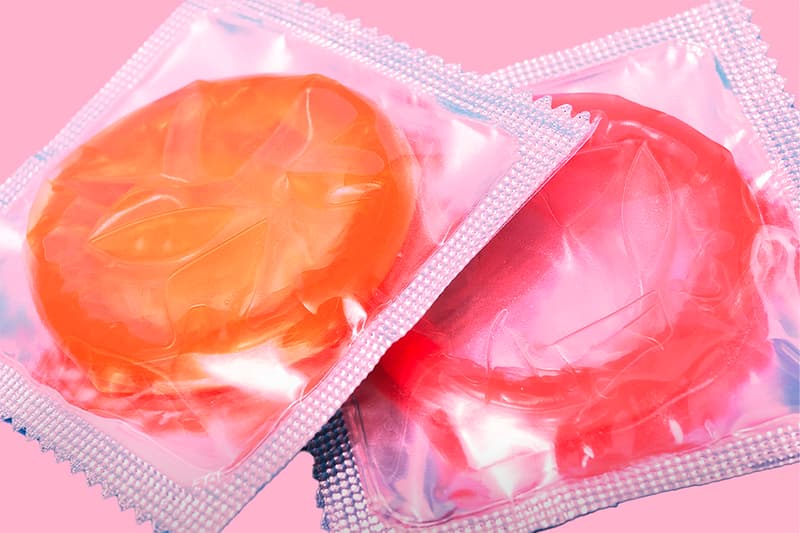 Sex & Dating
F-ck Latex — Here Are 5 Reasons Vegan Condoms Are Superior
Did you know that vegan condoms can improve your sex life?
F-ck Latex — Here Are 5 Reasons Vegan Condoms Are Superior
Did you know that vegan condoms can improve your sex life?
Whether you're here for Veganuary — vegan January — or hoping to make your sex life more sustainable, it's time to ditch traditional latex condoms. Traditional latex condoms are made from rubber, derived from rubber plants which as you can imagine is not great for the environment. According to Condoms.UK sex and relationship expert, Pippa Murphy, these are the top five reasons why you should opt for vegan condoms.
But before getting started, it's important to note that true vegan condoms have a physical seal, or logo, of approval by one of the following: the Vegan Society, the American Vegan Association, and Vegan Action. The logo will be present on them.
Here are the benefits:
1. They can intensify your orgasms
Vegan condoms are lathered in silicone-based lubricant, versus the usual water-based which makes them more sensitive. With each stroke and moment of pleasure, you can feel more and enjoy that close skin-to-skin feeling — despite wearing a condom. If you're wondering how this works, vegan condoms can stretch more without breaking.
2. They're less likely to break
Speaking of stretching, vegan condoms "have more stretch than regular latex condoms due to being thinner and more flexible," shared Murphy. "Traditional condoms contain an ingredient called glycerin which is used as a lubricant but also makes them prone to tearing or slipping off during intercourse. Vegan condoms don't require this ingredient so you can keep going."
3. They taste and smell better
Just as adopting a vegan lifestyle elevates taste, it also means your condoms have fewer chemicals and smelly latex.
4. They biodegrade easily
Bomb orgasms and caring for Mother Earth? A win is a win.
5. They're best for people with sensitive genitals
Approximately one of every 1,000 people in the UK has a latex allergy. As a result, vegan condoms are a great alternative that not only benefits you but the environment, as well.
For more on condoms, check out our article on how condoms became a fashion statement, amidst the STI epidemic.
---
Share this article