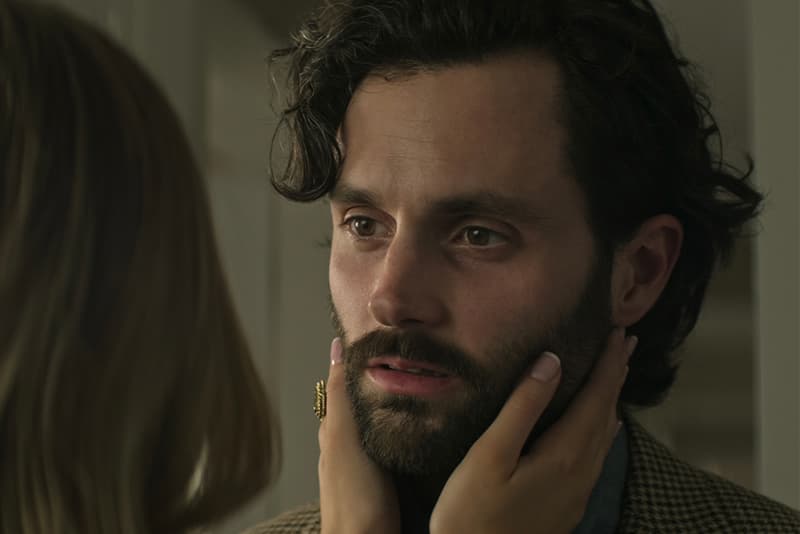 Every Reason Why Penn Badgley Hates 'You' Sex Scenes
It's literally a list.
Penn Badgley, star of Netflix drama You and fan favorite from Gossip Girl, has performed in many intimate scenes but according to several new interviews, he loathes sex scenes.
"Can I just do no more intimacy scenes?" Badgley revealed he asked the show's creator Sarah Gamble.
"This was actually a decision I had made before I took the show," he continued. This season on You, all sex scenes are filmed fully clothed to accommodate his lack of desire for, well, desire-driven scenes. Surprisingly, intimacy coordinators were not onset when the show was first created in 2017 as the trend had not become mainstream yet.
But after a recent interview with Variety, there's more to that story. Here are all the reasons Badgley hates sex scenes:
View this post on Instagram
Not wanting to become a "one trick pony"
After semi-securing his dream girl in Gossip Girl and now, stalking women on You, Badgley worried he'd fall into a career trap of only being casted in romantic roles. "I don't think I've ever mentioned it publicly, but one of the main things is, Do I want to put myself back on a career path where I'm always [the] romantic lead,?" Now, the artist is dabbling in all art forms from podcasting to producing, and seems to enjoy the range.
Age gap dynamics:
Badgley is now older than his romantic interests in his series, You, which "Didn't used to be the case," he admitted.
His marriage:
"My fidelity in my relationship," Badgley shared, "It's important to me. And actually, it was one of the reasons that I initially wanted to turn the role down. I didn't tell anybody that. But that is why."
Cause f-ck Hollywood:
"Having done a fair amount of them in my career… It's not a place where I've blurred lines," he spoke of his experience with sex scenes. "There's almost nothing I could say with more consecration. That aspect of Hollywood has always been very disturbing to me — and that aspect of the job, that mercurial boundary — has always been something that I actually don't want to play with at all."
---
Share this article