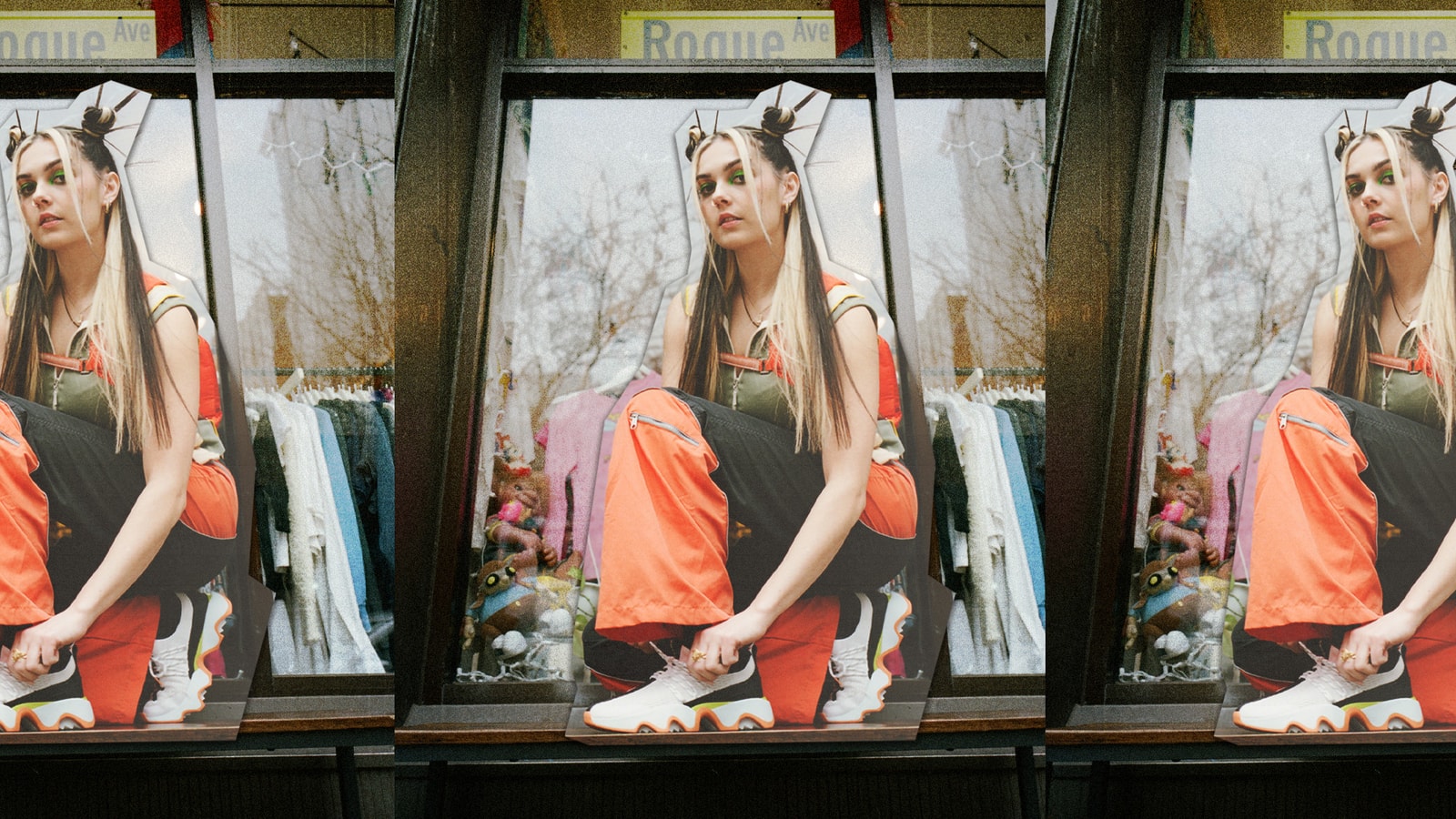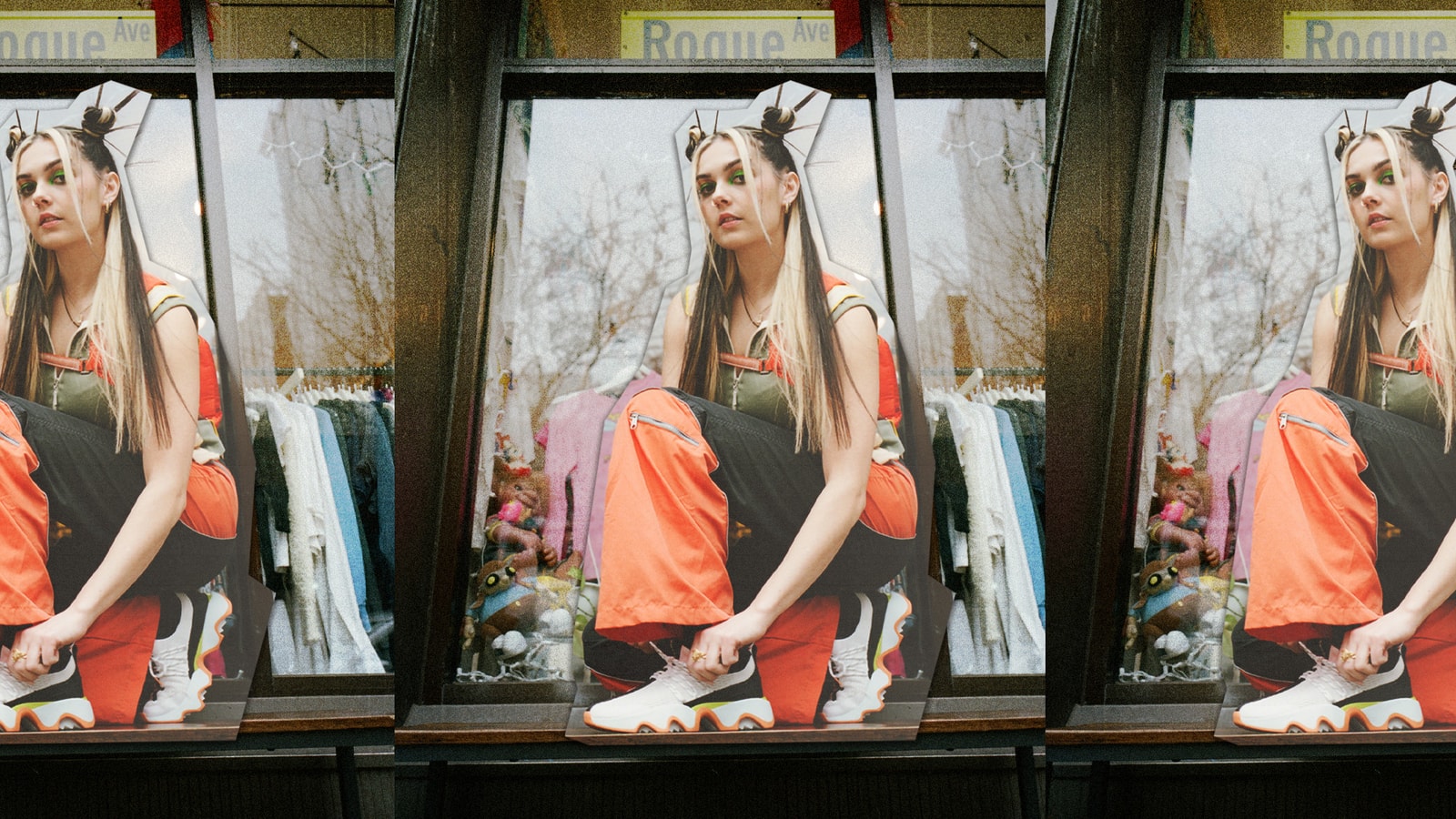 Emma Rogue Is the Downtown Darling of Vintage Clothing With an Affinity for Y2K Fashion
The owner and founder of Rogue flexes her style wearing SOREL's Kinetic Impact Lace Sneaker.
Located in the Lower East Side is Rogue, a vintage store of epic proportions owned and curated by the inimitable Emma Rogue. Nestled on 53A Stanton Street, her namesake vintage mecca (which opened in June 2021) houses an impressive collection of rare, archival designer finds, one-of-a-kind styles made by members of her community, and sartorial gems that stem from the '90s and '00s. With an unrivaled penchant and eye for fusing vivid color with off-the-cuff footwear silhouettes and defining aesthetics of Y2K fashion, the reigning queen of vintage clothing has become the downtown poster girl known for her daring, uninhibited, rave-tinged style.
"Everything from around the '90s or '00s is so colorful, bright, sassy and a little risque which represents my personality and the different ways I like to dress," Emma says on her fashion ethos. Using her store as a source of inspiration and the perfect canvas to flex her style, she created a day-glo look inspired by the glory days of the underground rave scene utilizing SOREL's new Kinetic Impact Lace Sneaker as the outfit's main focal point. "When I was deciding what to wear with the Kinetic sneaker, I paid attention to the orange and green detailing, and the black stripes on the sneakers. I paired these crazy orange and gray rave pants that have 3M piping all throughout with a green top (I got from an estate sale) that has two stripes that zip up and down — the top is by this amazing brand Pussycat that I had never even found or heard of," she adds.
To dial up the ensemble in true Rogue form, makeup artist Mollie Gloss created a bold, multidimensional eye look using fluffy neon pigments in a saturated tennis-ball shade, perfectly accenting the boldly-designed sneaker's vibrant green and orange colorway. Adding more visual interest to the look, hairstylist Yukie Nammori created spiky buns to complete Emma's vibrant, colorful and carefree look. "My view is that fashion should be fun and how I dress is based on how I feel since my moods change daily. Sometimes I'm feeling super comfy and casual, so I keep it calm with sweats or other times I really want to dress up with a new pair of platforms, have full glam, wear a mini-skirt and go crazy with layers — fashion for me is about self-expression."
To see how Emma created her dynamic look using SOREL's new Kinetic Impact Lace Sneaker, head to the brand's website to shop the latest collection now.